Hoo Hoo Owl Clock from Hunkydory Home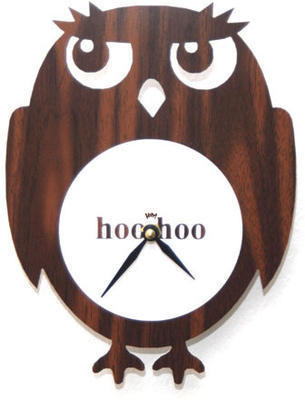 Wise up in the home with this Hoo Hoo Owl Clock from Hunkydory Home. £25
I've been obsessed with owls ever since I was a little girl and our animal man at school would arrive with a fox, rabbit and barn owl.
How there wasn't mass carnage I'll never know but it was a day I looked forward so much I would talk about it weeks before.
I bet they don't have animal men in schools any more, probably something to do with health ans safety and children being eaten.
So in place of the real deal, this Hoo Hoo Owl Wall clock is the perfect addition to a little ones room, crafted from wood, it's super cute and will help your offspring learn to tell the time.