Floor Candle Holder from Nordic House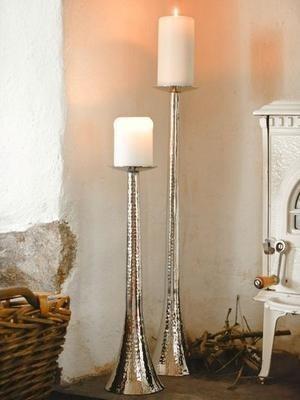 Save on energy bills and add an atmospheric touch with these Floor Candle Holders from Nordic House. £65.50
With energy bills soaring, we're switching off an turning to a much more traditional way to light our homes.
Tried and tested for centuries, candlelight isn't only practical (what would you do in a power cut) it's atmospheric too.
To add some simple candlelight glamour to your home,we love these Floor Candle Holders from Nordic House.
Made from aluminium , they have been gently hammered to give them a vintage feel, they look stunning displayed in pairs in a living or dining room.