Shop The Trend: Folk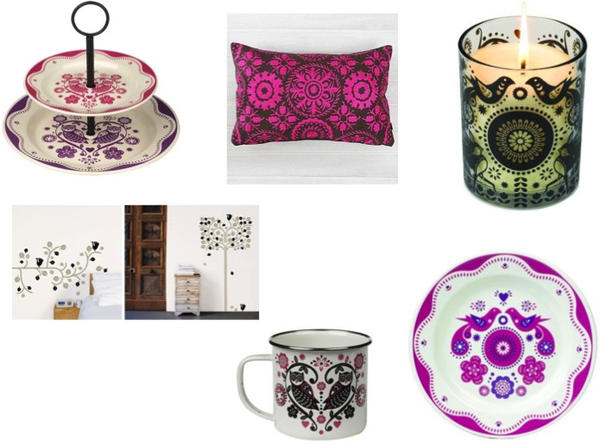 Create the perfect wintry look in your home with the enchanting trend of folk
Create the perfect wintry look in your home with the enchanting trend of folk.
If your looking for a bit of style inspiration for your home this winter, then look no further than the latesttrend inspired by the traditional, magical and naturetheme of folk.
This whimsical style draws much inspiration from classic folkloric motifs of beautifully intricate patterns combined in rich and bright colour schemes, resulting in designs that wonderfully blend tradition with the chic and contemporary.
To add beautiful key pieces to your home, the Embroidered Folk Cushion from Primrose & Plum combines stylistic patterning in contrast with its stark pink colouring and makes for a fabulous statement.Opting for smaller key accessories such as the Scented Folklore Candle from Bloomsbury, will add a soft touches of wintry charm to your home.
Folklore Cake Stand, £38, from John Lewis, Embroidered Folk Cushion, £18, from Primrose & Plum, Scented Folklore Candle/Bergamot & Nettle, £22.95, from Bloomsbury, Nouvelles Folk Tree Wall Stickers, £16.50, from John Lewis, Folklore Mug, £6, from Hunky Dory, Folklore Pink Enamel Plate/Wild and Wolf, £8.95, from Bloomsbury.