Vintage Bird Measuring Spoons from Oliver Bonas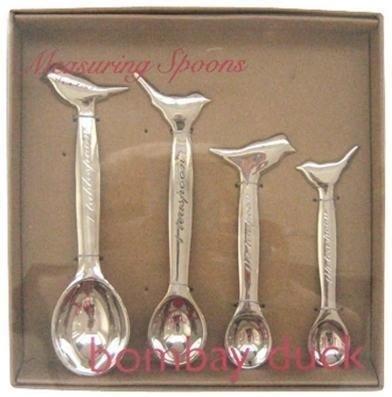 Get your measurements right in style with these Vintage Bird Measuring Spoons from Oliver Bonas. £26
One of my new years resolutions is to bake more, another is to get fitter and while those might seem a bit contradictory, they are, nonetheless, my resolutions.
One of the things I always struggle with when baking is my measurements.
So to make sure I never get them wrong again, I'm going to invest in a set of these gorgeous Vintage Bird Measuring Spoons from Oliver Bonas.
And if I end up breaking my resolution then they can sit on my worktop looking pretty – sure beats a set of your bog standard scales!