Kitchen Bin & Mini Bin from Garden Trading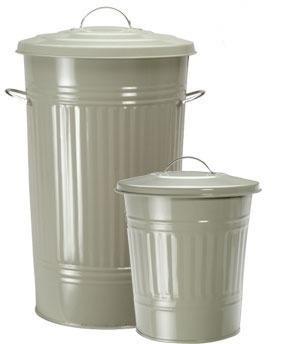 Take care of rubbish in style with this Kitchen Bin & Mini Bin Set from Garden Trading. £54
I know bins aren't the most exciting of objects but as they are rather necessary, you might as well make them stylish.
And it just so happens that I'm on the hunt for a new kitchen bin after my own gave up the ghost over Christmas – probably in protest about all that uneaten food.
Top of my list is this practical but stylish Kitchen Bin & Mini Bin set from Garden Trading.
Both made from galvanized steel and available in three colours, the smaller bin in perfect for composting or as a worktop bin when you'e preparing vegetables.