Fabric Deck Chair from Garden Trading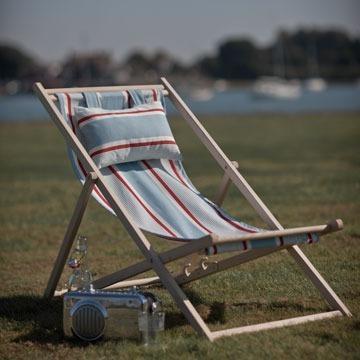 Get set for summer with this Fabric Deck Chair from Garden Trading. £70
While the weather seems a little balmy at the moment, it will soon be summer which means now is the perfect time to update your garden furniture.
A deck chair is quintessentially British and this one from Garden Trading is the nicest one I have seen in a long time.
I love the classic beach hut-inspired fabric and the padded cushion means lazing in the sunshine with a good book (or your Kindle) will be even more comfortable.