Lexington American Original Pillow Sham from Occa Home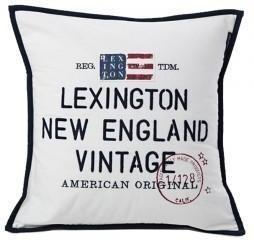 Add some all-American style to a sofa or chair with this Lexington American Original Pillow Sham from Occa Home. £69
If you're sick of seeing Union Jacks everywhere, then we have a little some to break the boredom from our friends across the pond.
While this year is important for us Brits, it's also of course a rather important year for the US of A as they decide who will rule the roost in their upcoming election.
So if you want to add some American style to your living room, this Lexington American Original Pillow Sham from Occa Home is just the ticket.
Complete with a discreet Star Spangled Banner and vintage-style typography, it's perfect for adding some interest to a plain sofa, chair or bed.