GrayPants Bell Recycled Cardboard Handmade Ceiling Light from Rockett St George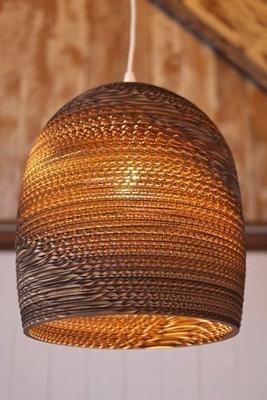 Add some eco chic with this GrayPants Bell Recycled Cardboard Handmade Ceiling Light from Rockett St George. £249
Not so long ago being eco friendly in the home while creating a chic interior just didn't go hand in hand.
Thankfully that's changed as this GrayPants Bell Recycled Cardboard Handmade Ceiling Light proves.
At first glance, you assume these super cool lights are made from glass given a tortoiseshell effect but they're actually hand crafted from recycled cardboard.
These sculptural beauties will look fab when hung in a row across a dining room or as a singular pendant in a hallway.
Wherever you use them you can rest assured you'll be doing your bit for the environment.