Tea Cup Clock from Graham & Green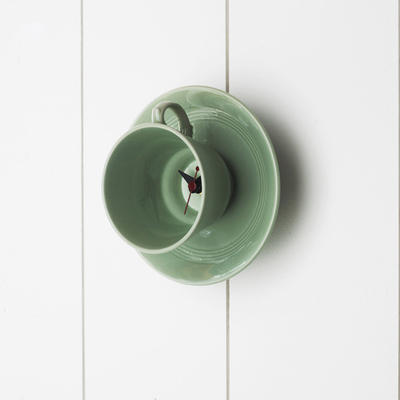 You'll know when it's time for a cuppa with this Tea Cup Clock from Graham & Green. £45
My Mother-in-Law (don't worry, I'm not gearing up for a Les Dawson-esque joke) is utterly obsessed with tea.
I know people like the stuff, but she's the only person I know who simultaneously makes two cups of tea in the morning so she can have one after the other.
So, it would appear I have found the perfect present for her impending birthday.
Perfect for adding a touch of quirkiness to a kitchen wall, this Tea Cup Clock from Graham & Green is sure to go down a storm!