Quick Shop: Salt and Pepper Sets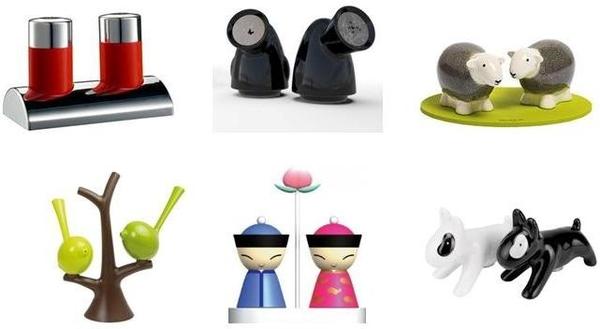 Let's talk about salt and pepper sets.
Salt and pepper pots have come a long way since the old glass and chrome topped variety (although those still hold quite a charm).
Now there are colourful pots, cute pots, and even cupcake-shaped pots.
There are those that look like animals, such as the adorable Terrier Salt and Pepper Set, and I love the whole Hoodies range from Vitamin which also features skeletons and hexagons.
(Clockwise from top) Wesco Pepper & Salt Set from Red Candy, £38, Hoodies Floral – Black from Vitamin, £22, Herdy Salt and Pepper Grey from Heal's, £20, Terrier Salt and Pepper Set from Dwell, £9.95, Alessi Mr and Mrs Chin Salt and Pepper Set from A White Room, £31, Koziol Pip Salt & Pepper Set with Tree from Gifts with Style, £24.95.