Juicy Glasses 4 Pack from Red Candy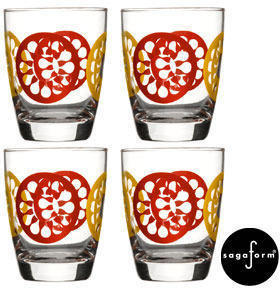 Get that fruity feeling with these Juicy Glasses 4 Pack from Red Candy, £14
When you scour the shelves in your local greengrocer nowadays, the variety of fruit is astounding.
No longer are you restricted to apples, pears and strawberries. (Or even passion fruit, star fruit and ugli fruit.)
But if tucking in doesn't satisfy your fruit craving, these bright and fun glasses are decorated with fruit slices, and are perfect for serving up a refreshing glass of whatever you fancy.