Cricket Stools: Large from Mocha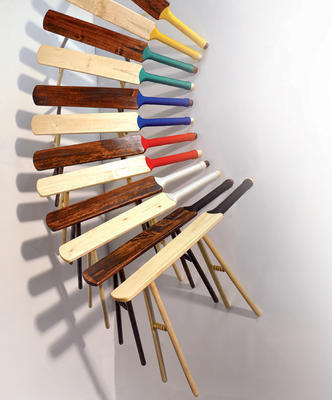 You'll be bowled over by these Cricket Stools: Large from Mocha, £180
After yesterday's tennis theme, today we move onto cricket.
Not really my thing cricket. To me, it seems like hours and hours with very little happening, just the odd jog in between wickets.
These stools, however, I do like.
Made from cricket bats and wickets, they definitely (sorry!) bowl this maiden over.