Pineapple Print Bowl from Delve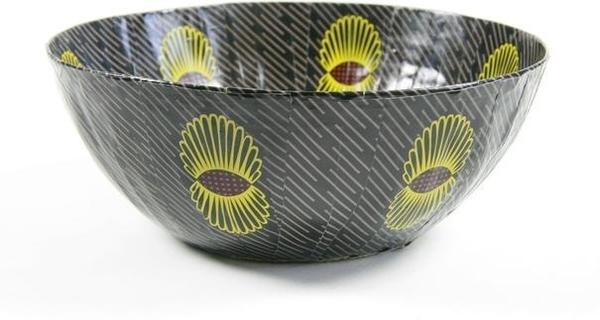 Express yourself with the Pineapple Print Bowl from Delve, £7.
I'm a huge fan of cocktails. (My husband and I got together with the help of a jug or two of Funky Monkey!)
And while I love vodka cocktails – my fave is the Cosmopolitan; tequila cocktails – the Tequila Sunrise; and gin cocktails – the Gimlet, my favourites would have to be rum cocktails and, in particular, the wonderfully girlie Piña Colada.
Containing pineapple juice, coconut cream and rum, it's made with all my favourite ingredients.
And this papier mâché Pineapple Print Bowl is a favourite of mine too. Beautifully decorated, the pineapples look good enough to eat.
Comments
Jul 11, 2012 10:16am

247blinds

Joined: Jul 11, 2012

Posts: 0

Great Bowl

What a great looking bowl, its got a real retro look about it !



Post a comment
Sign in or create an account to post a comment.