Quick Shop: Vases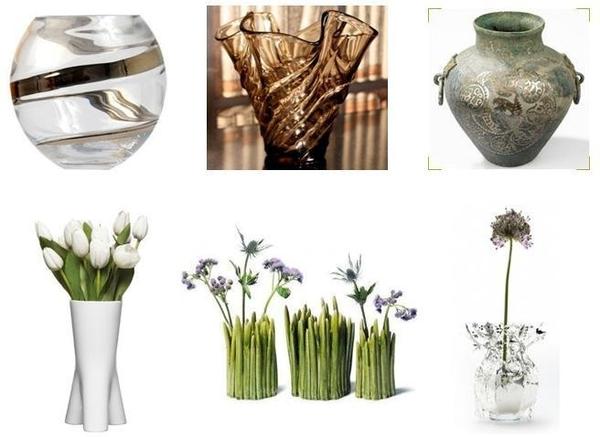 Display your flowers with pride with our selection of stylish vases.
Most people like to have flowers within their home. (I always like to have some in the loo!) And there are lots of stunning vases to be found on Furnish.
The Large Brown Swirl Glass Vase is a 1960s/1970s original from Soulful Toaster, while the Thinking of You Now Vase is actually a pretty metal cover, great at enhancing (or hiding) your actual vase.
Meanwhile, the Normann Copenhagen Grass Vase is available in 3 sizes (all shown here together), and creates a very unusual and beautiful effect.
Clockwise from top: LSA Malika Platinum and Clear Vase from Heal's, £44; Large Brown Swirl Glass Vase from Soulful Toaster, £29; Chinese Bronze Water Vessel from Shimu, £149; Thinking of You Now from Dutch by Design, £29.95; Normann Copenhagen Grass Vase from A White Room, £29; Sagaform Upside Down Vase or Candle Holder from A White Room, £25.