Rose Vase from Dwell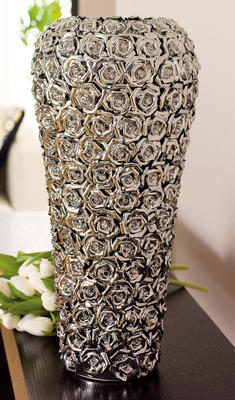 Enjoy perfect silver service with the Rose Vase from Dwell, £129.
After Monday's men's gymnastics bronze, unfortunately the women's team were unable yesterday to replicate their success.
Team GB did, however, win one medal with the Eventing team at Greenwich holding off the Kiwis to win a silver.
Talking of silver (!!) I have fallen in love with this silver-coloured Rose Vase from Dwell. Covered in hundreds of small chromed roses it is truly gorgeous.