Quick Shop: Stainless Steel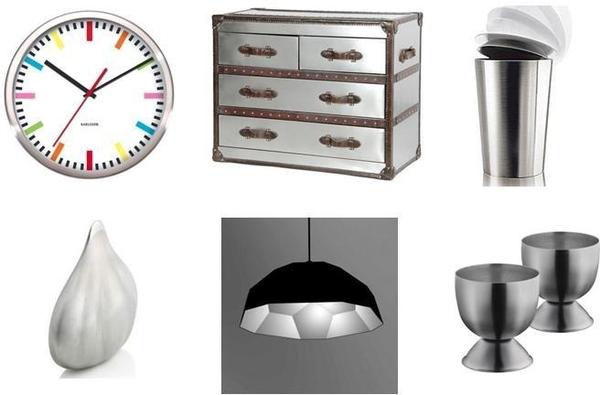 Steel yourself to be delighted by our gorgeous stainless steel home furnishings.
Over the last few years, the number of home furnishings items which are made out of stainless steel has just grown and grown.
Here at Furnish we have many sleek and sophisticated stainless steel goodies, including clocks, mirrors and fruit bowls, tables, lights and stools.
My particular faves are the Geo Shade, a gorgeous lampshade from Duffy London, and the Alessi Savon du Chef Stainless Steel Soap which, rather cleverly, is designed to remove odours from your hands.
Clockwise from top left: Karlsson Rainbow Wall Clock Steel White from Heal's, £36; Trunk Style Stainless Steel Chest Of Drawers from Alexander and Pearl, £895; Eva Solo Stainless Steel Waste Bin from Red Candy, £95; John Lewis Stainless Steel Egg Cups from John Lewis, £6; Geo Shade Stainless Steel from Duffy London, £895; Alessi Savon du Chef Stainless Steel Soap from A White Room, £14.50.