Quick Shop: Champagne glasses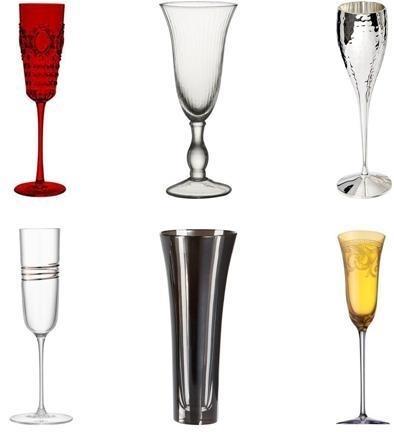 Raise a toast to our pick of the best champagne glasses.
The festive season is approaching, and what better way to toast Christmas or see in the New Year than with a glass or two of cold, sparkling Champagne.
At Furnish we have loads of champagne flutes to choose from, all perfect for adding a touch of style to your quaffing!
Here is a selection of our faves.
Clockwise from top left: Baroque & Rock Champagne Flute from Red Candy, £6.30 each; Brissi Alba Champagne Flute from John Lewis, £7 each; Culinary Concepts Hammered Champagne Flutes from John Lewis, £54.95 for set of 2; Versace Arabesque Champagne Glass – Amber from Occa Home, £139 each; Melanise Champagne Glasses from OKA, currently £35 for set of 6; LSA Remi Copper Champagne Flute from Heal's, £15 each.