Christmas Gift Guide: Gifts for Kids Part 1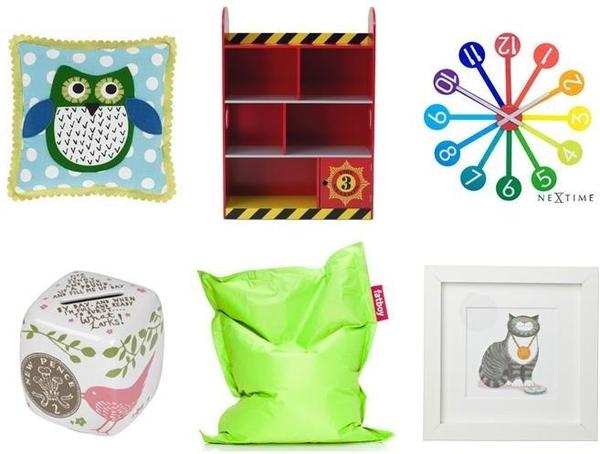 Find some gorgeous Christmas goodies for your little ones in the first of our Christmas Gift Guides for Kids.
Christmas is primarily a time for children. And buying for children at Christmas primarily means buying toys.
However, here at Furnish we have many gorgeous homey bits and pieces for your children's room which would make ideal Christmas gifts.
Here are some of our faves, with more to follow tomorrow.
Clockwise from top left: Designers Guild – Little Owl Cushion – Aqua from Amara Living, £35; Fire Engine Bookcase from Great Little Trading Company, £125; Nextime Colour Guide Clock from Red Candy, £59; Judith Kerr – Mog with Medal Framed Print from John Lewis, £25; FatBoy Junior Beanbag from Found Home Store, £109; Pick Up A Penny Money Box from Design My World, £17.50.