Jacinto Elephant Trunk from Anaiza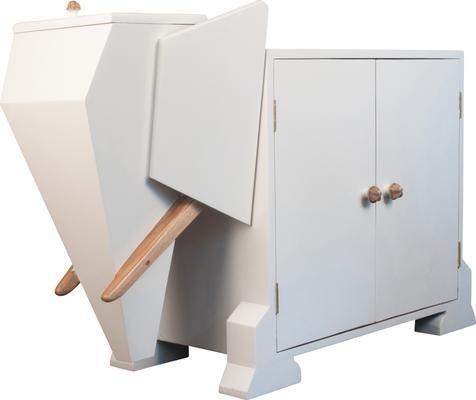 Keep little ones' rooms tidy with this Jacinto Elephant Trunk from Anaiza, showroom models currently available at £500.
Whenever I visit my goddaughter, it seems her toy collection has grown by at least 50%. As she grabs the latest game/cuddly toy/book to show me, her exasperated mum yet again bemoans their lack of storage.
It's fair to say that in order to get children to help keep their space tidy, storage in their room needs to be pretty cool.
This Jacinto Elephant Trunk from Anaiza definitely ticks that box and is rather beautiful too. Crafted from wood, simply open the double doors and two generous drawers and a shelf are revealed.
Ideal for stashing away books, games and art equipment, it's bound to be a huge hit with little ones and might, just might, persuade them to tidy their rooms.