Blue Butterfly Fridge Magnet from Delve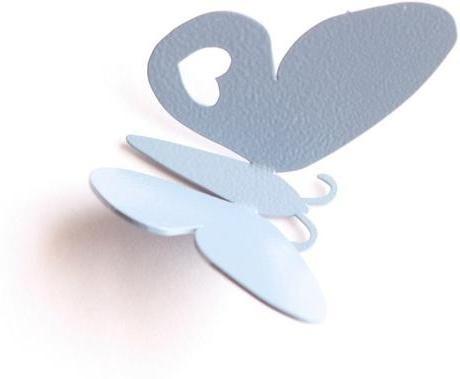 Give interest to a plain wall with these Blue Butterfly Fridge Magnets from Delve, £4.
I'm not usually one for trying out "makes" as they can end in disaster but, having decided that these Blue Butterfly Fridge Magnets from Delve are way too pretty just to be used on fridges, I got my thinking hat on.
The result was me deciding how gorgeous they would look on a plain wall, but couldn't work out a way to make them stick. However, a little research (where would we be without Google?!) led me to the wonder that is magnetic paint.
To add interest, simply paint an area with magnetic paint (it is grey in colour but you can paint any normal emulsion over it) and place the butterfly magnets in a random fashion to create your very own art installation.