Midas bath from Fired Earth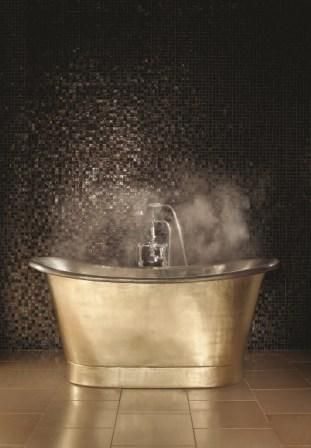 Have a glamorous soak with this stunning Midas metallic bath from Fired Earth. £5,750
When it comes to daily ablutions, I have always been more of a shower gal than a bath one. It's not that I don't like the idea of a long soak, it's more that a) I always seem to be in a rush and b) I've never found a bath I actually feel comfortable in.
The Midas bath from Fired Earth isn't just a bath, it's a thing of beauty too.
Made from tin and finished in either gold or silver leaf, it is double-ended which means no one gets the tap end!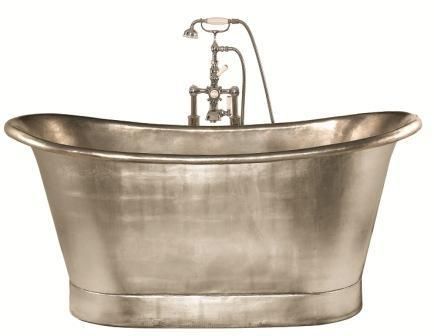 Use it to create a glamorous family bathroom or a decadent ensuite and the good news is it will work well in both contemporary and classic schemes and won't date.
And if, like me, you really can't do without your daily shower fix, then never fear as Fired Earth have a great range of complementary shower mixers and taps to complete the look.
See this product at Fired Earth...
(We don't sell this product yet but sign up to our newsletter and we'll let you know if/when we do)