Square Design G Plan sideboard from Higher Market Studio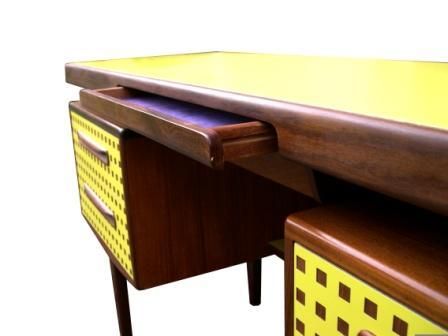 Revisit an old classic with this Square Design sideboard from Higher Market Studio. From £850
I don't think I have ever made a secret of my love affair with vintage furniture. A recent trip to Mid Century Modern in Dulwich had me wishing my grandparents hadn't got rid of their G Plan furniture because it was "a bit old fashioned".
Resurrecting vintage furniture isn't anything new, but Higher Market Studio take it to a, erm, higher level.
They take tired, old furniture and reinvent it by adding laser cut designs. The process is totally unique and bespoke, so you'll need to check in now and again to see what's available, but I adore this G Plan sideboard with yellow square design.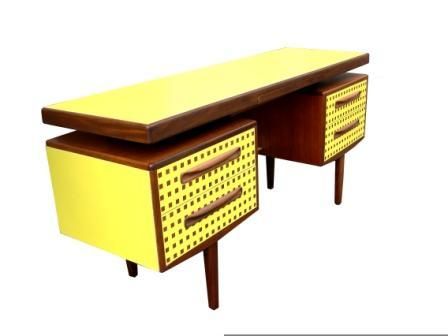 It would look perfect in my dining room, but, then again, so would the dressing table and chest of drawers in my bedroom – oh I just want it all...
See this product at Higher Market Studio...
(We don't sell this item yet but sign up to our newsletter and we'll let you know if/ when we do)