Home Sweet Home picture from Copperdot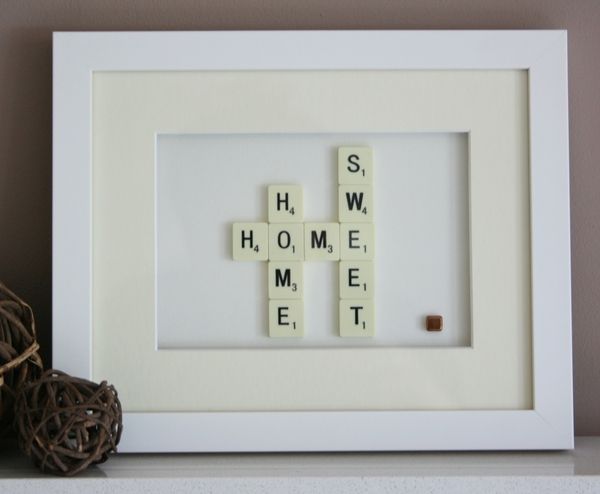 See Scrabble in a different light with these wordy "prints" from Copperdot. £49
I've written before about how much I love Scrabble and now it seems I'm not the only one, as it's fair to say the bods at Copperdot are obsessed with it too! They take humble Scrabble tiles and transform them into stylish 3D framed, "prints" for the home.
What a truly genius idea and one of the best I've seen for a long time.
My favourite is this Home Sweet Home design although there are tonnes of amusing sayings to choose from, all cleverly arranged to look like a group of people are in the middle of a game. And rather excitingly, Copperdot also allow you design your own, so you can create a special message for a loved one or perhaps one of your favourite phrases.
Being half-Italian, I'm going to put a Mediterranean twist on mine and have Casa Dolce Casa, now all that's left to do is work out if that will work...
See this product at Copperdot...
(We don't list this product yet but sign up to our newsletter and we'll let you know if/when we do)