Button Framed Prints from Hello Geronimo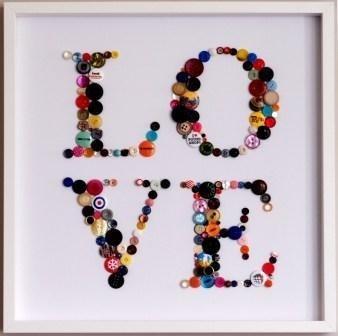 Liven up your walls with these button framed prints from Hello Geronimo. £240
Ever wondered what to do with all those spare buttons you get from clothing? Well, it looks like those clever peeps at Hello Geronimo have come up with the perfect solution.
Instead of letting them fester in a sewing box with other discarded haberdashery, they've turned brightly coloured buttons into works of art.
My favourite design is the LOVE one closely followed by the map of the UK, but there are a whole host of others available too including a butterfly, rather fetching stag and a giant question mark.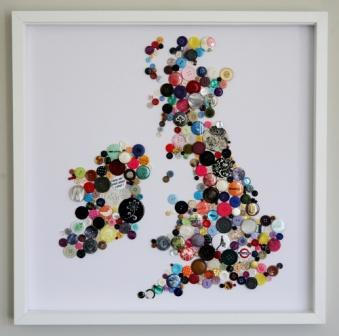 Now, the more cynical of you will claim that you'd be able to create these yourself. But would you? Would you really? I certainly know if I attempted to create one of these it would look like a dog's dinner.
So, it would seem that when it comes to creating artwork out of buttons, Hello Geronimo (and please forgive this appalling pun) has it sewn up!
See this product at Hello Geronimo…
(We don't list this product yet but sign up to our newsletter and we'll let you know if/when we do)