Features: September '09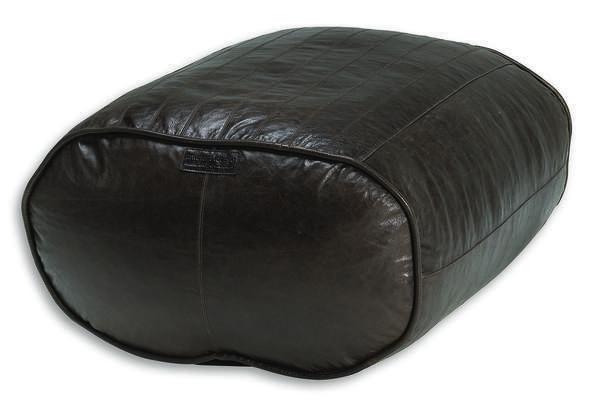 Get relaxed in style with this great ottoman. Buy it now, prices start from £84.
We love autumn at Furnish.co.uk, in fact it's one of our favourite seasons. You get to cosy up without it being freezing, the night's are drawing in and soups and hot chocolate are definitely on the menu.
Scarily (where did the summer go?), it's just around the corner, which is why you need to start thinking about changing your furnishings.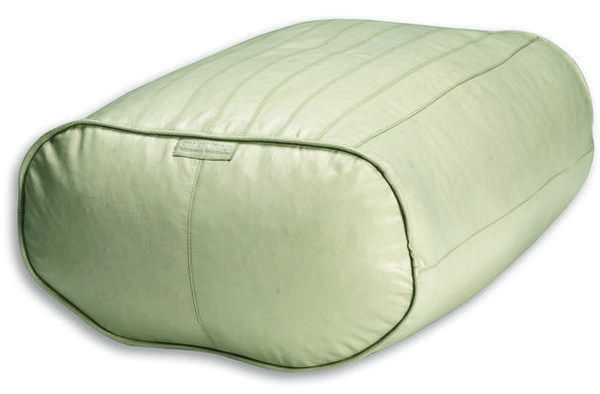 This ottoman beanbag from Ambient Lounge is a great autumn buy. Use it to give our living room a slouchy, relaxed feel and we guarantee nights in will be all the more fun.
Available in a wide choice of coverings, we love the black and chocolate leathers, not only are they super stylish but they're classics too which will last for years to come.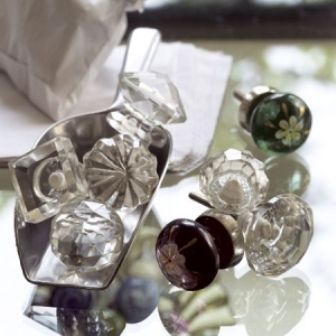 Jazz up your cupboards with a great selection of knobs and handles. From £5.63 each.
I must have had at least three dozen emails this week with the words "make do and mend" in them; it seems as an antidote to the excesses of pre-recession, we're all coming down to earth with a bump and making the most of what we've got.
There are of course loads of ways to make the most of your home without splashing loads of cash; a lick of paint here, a panel of wallpaper there and hey presto you've instantly updated your scheme.
Furniture can be trickier to make over, especially if you're not too handy with stripping years of paint from Aunt Gladys's chest of drawers, so we've come up with the perfect solution.
Bombay Duck has a plethora of beautiful products but nestled in between French-inspired tableware and vintage textiles is a great selection of knobs and handles for doors, cupboards and drawers.
Choose from the pretty ceramic flower knobs or for something a little more grown up the beautiful faceted glass designs.
Our top tip is to use them on a huge, battered old chest of drawers and use a different design on each drawer for a bespoke and eclectic piece of furniture.
See these products at Bombay Duck...
(We don't sell this product yet but sign up to our newsletter and we'll let you know when/if we do)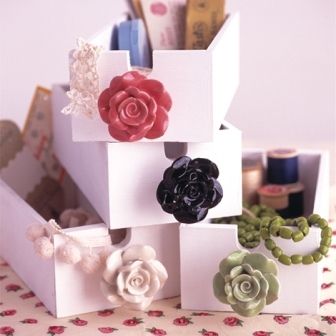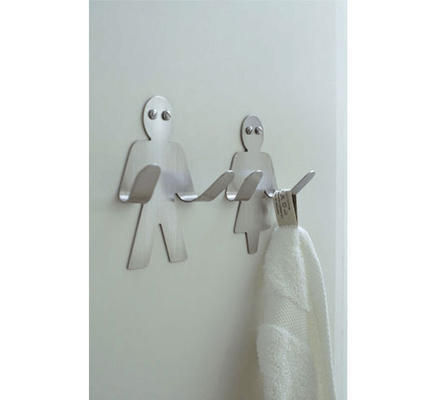 Funk up your storage with these tongue-in-cheek hooks. Buy one now from Black + Blum for £13.50.
As they go, hooks are, let's face it, pretty dull. Sure they serve a handy purpose, to, erm hang things up on but that's really about as exciting as they get.
Or so we thought... but then we stumbled across Black + Blum's take on the humble hook and it's fair to say, we've changed our minds.
Instead of just a boring piece of metal, Black + Blum have used male and female shaped backgrounds to create these fun pieces. The Mr & Mrs Hangup hooks are ideal for use in the bathroom for towels and bathrobes or wherever you need to hang stuff up.
Alternatively, try using a row of them in a hallway and use to stash coats, hats and scarves.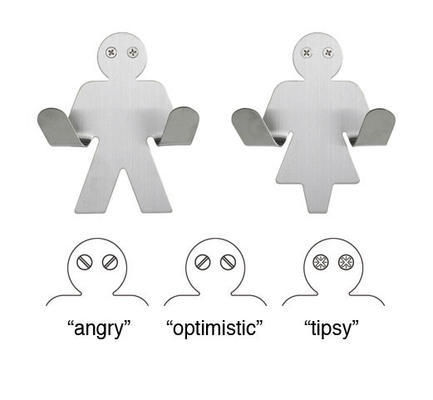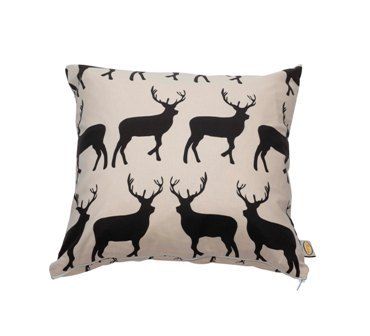 Pucker up and snuggle up with these cushions from Anorak. £36
As a nation of animal lovers, it would seem we don't just adore actual pooches and felines but love having prints of them over our interiors stuff.
Now, I'm sure there are lots of naff animal products around, but we've gone one better and found some of the coolest around.
Anorak is a fantastic design company that makes a whole range of products including these rather sweet and stylish kissing animals.
Choose from Kissing Rabbits, Stags or Horses, which are perfect for kid's rooms and adults alike. The prints are also available on sleeping bags, picnic rugs and as a single bed linen set.
(We don't sell this product yet but sign up to our newsletter and we'll let you know when/if we do)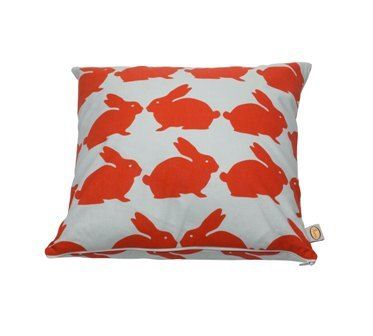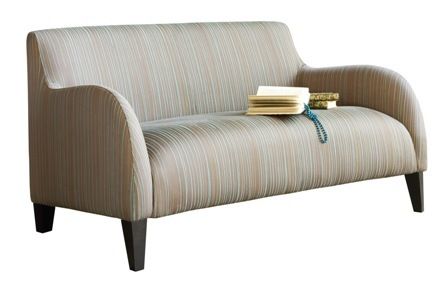 Inject some style into your living room with this stunning sofa. £1,299
Choosing a new sofa is a minefield isn't it? There must be literally millions to choose from and that's even before you think about what will work in your home. Well, we suggest you head over to Sofa Workshop.
They've got an amazing yet not mind boggling selection of great pieces (the fact that I'm sitting on one as I write this doesn't make me the slightest bit biased, honest – Ed) in a array of leathers and fabrics.
Our top pick is this Madam Coco sofa, no doubt the name serves as homage to one of the most stylish women to ever walk the planet and it deserves to.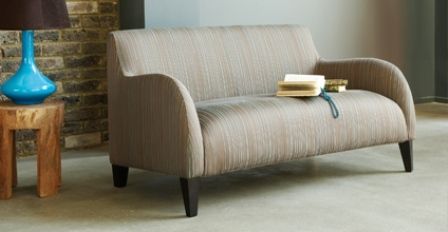 We love the art deco shape, elegantly legs and absolutely gorgeous fabric, although if that doesn't float your boat, this sofa is available in over 2,200 different fabrics, so there's bound to be something that will suit your scheme.
See this product at Sofa Workshop...
(We don't sell this product yet but sign up to our newsletter and we'll let you know when/if we do)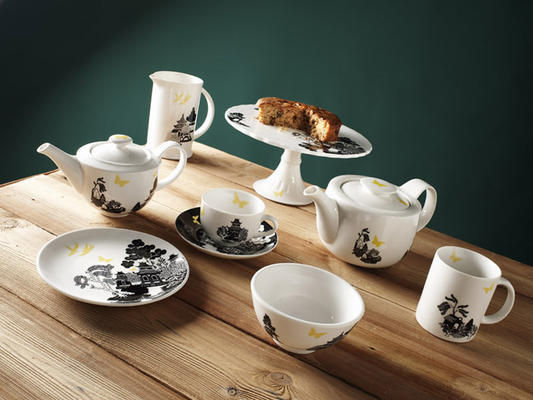 Take a new look at an old favourite with this china. Buy it now from W2 Products, from £24.
We love it when someone turns a classic on its head and gives it a modern twist. Whether it's a new take on an iconic piece of furniture or as W2 Products have done here by changing the colouring and structure of the famous Willow pattern.
The range certainly makes a striking change from the usual blue (we bet everyone has been served cake on a blue Willow plate at your Gran's) and we love it.
The collection compromises of bowls, tea plates, tea cups and saucers, a teapot, jug, mugs and espresso cups, making it an ideal choice for breakfast or afternoon tea.
And if like us, you think it might be too good for everyday use, then why not try displaying it in a cabinet or on your kitchen shelves?
Get nostalgic for the fab four with this set of two prints. £185
You could be forgiven for thinking it was 1964 at the moment. Beatlemania has hit our TV screens again with a whole host of documentaries, album reissues and even a Guitar Hero special edition.
Keen to get in on the act, we found this simple but really lovely set of prints from Rockett St George, which feature lyrics from probably one of the best known Beatle's songs.
Add it to a plain wall for instant impact.
Rockett St George incidentally is a treasure trove of all things interiors from cushions to stickers and more in between, so even if this print isn't for you, make sure you check out the rest of their collection.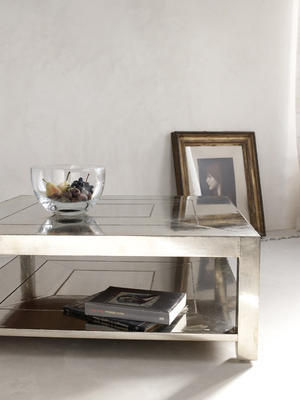 Combine storage and style with this coffee table. Buy it now from Brissi for £1,150.
No living room is complete without a coffee table. Aside from the practical qualities, without one where on earth would you leave all those design books that you want your friends to see you've been reading?!
Of course, they're a multitude of coffee tables to choose from but we think we've found our favourite one.
The Soho coffee table from Brissi is made from solid teak and finished in nickel and silver which will give your room, whatever your style, a subtle touch of bling.
It's also got a handy shelf to stash magazines and other living room paraphernalia.
And, if this isn't quite your style, why not take a look at some of our retro coffee tables?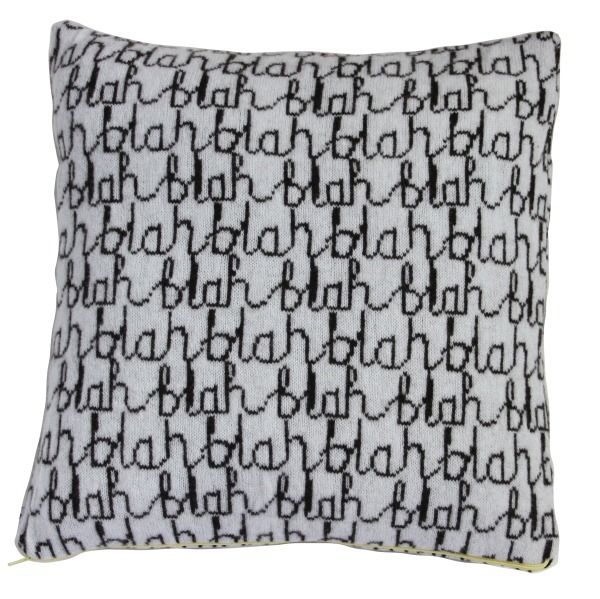 Get ready to cosy up in style with this blanket and cushion combo. From £42
We know it's too soon to have the heating on but with the nights turning decidedly chillier; it's time to make sure you've got everything you need to be cosy and warm.
You could buy plain cushions and blankets but where's the fun in that? We'd prefer you to embrace the designs from Donna Wilson, as we have!
Donna's collection is simply great. From her super cute owl, fox and robin cushions to her very cosy patterned blankets – her site is definitely one going in our favourites file.
And in honour of hearing lots of people talking a lot of hot air (politicians, football managers and over-exposed celebs) we're definitely hankering after the Blah, blah range.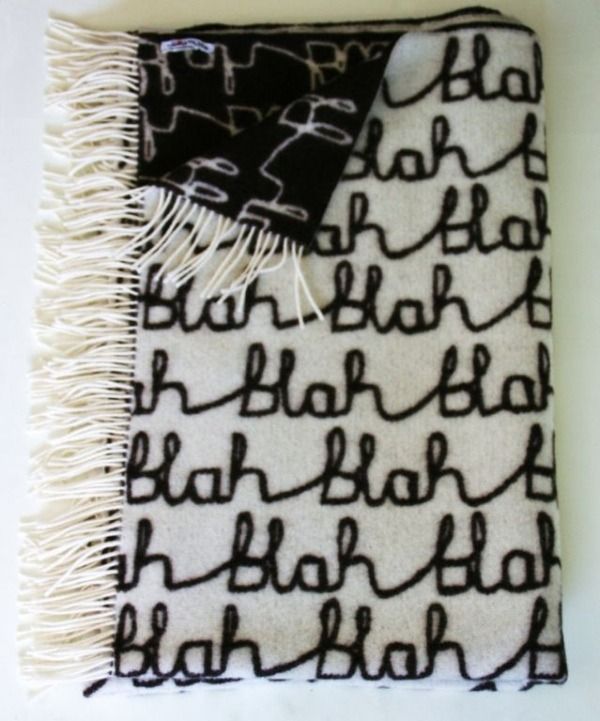 This tongue-in-cheek pattern is available as a throw or cushion and available in three colours.
Just the thing to escape under when you've had enough of being told what to do or hearing the same news story for the 500th time that day...
See this product at Donna Wilson...
(We don't sell this product yet but sign up to our newsletter and we'll let you know if/when we do)
Take the weight off with this sink-into-sofa. Buy it now from Benchmark for £2,995
Cleverly designed sofas with fold down arms and pull out trays and a TV that pops out the end are all very well and good but sometimes you just want to flop on a well-designed, comfortable sofa, don't you?
Well, we do especially after a hard day's work at Furnish HQ.
Luckily for us (and you!), Benchmark Furniture and Steuart Padwick clearly also agree given that they've come up with The Beast sofa.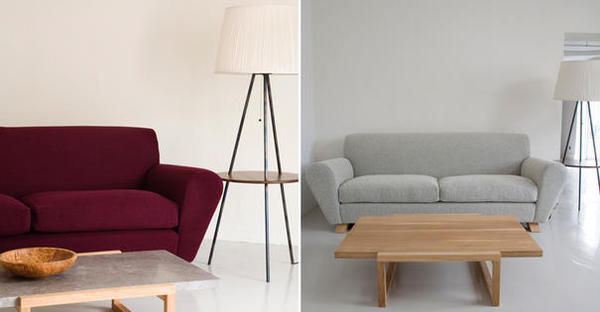 As its name suggests, The Beast isn't some skinny sofa with arms so thin you can't even rest your elbow on them, oh no – it's a great hunk of a sofa that's super stylish too.?
And the best bit is Benchmark will send you sample swatches of the fabrics so you can see if it will work in your scheme or you can have the sofa covered in the fabric of your choice.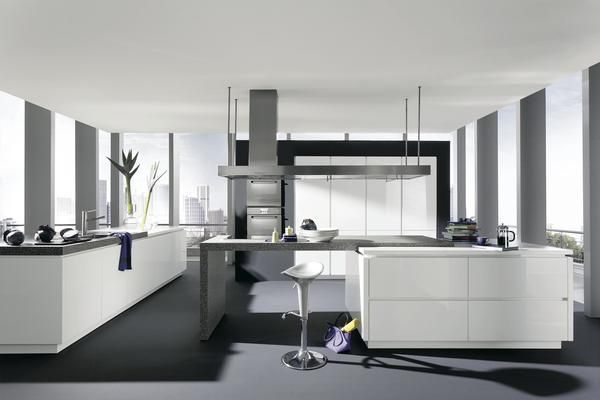 You need never eat out again with a kitchen as fabulous as this. Buy it now from £20,000 from Alno.
We know a kitchen is a big purchase, which is why it pays to get one you'll really love for many years to come.
And as practical as they need to be, kitchens need to be good looking too. We love the range from Alno. Their kitchens are ultra stylish and can be designed to fit your exact needs including drawer and cupboards dividers to house all your gadgets and gizmos.
On our wish list for a fabulous new kitchen is the Alnostar Highline kitchen. It has a high gloss finish which we think makes it look rather futuristic.
This kitchen is available in four colours but we love the white. It's clean, contemporary while being classic and everything looks great with white.
If you're not minimalist freaks like us, try adding coloured flooring tiles, splash backs and tiles. We think it's a kitchen that Gordon, Jamie et al would be proud to cook in...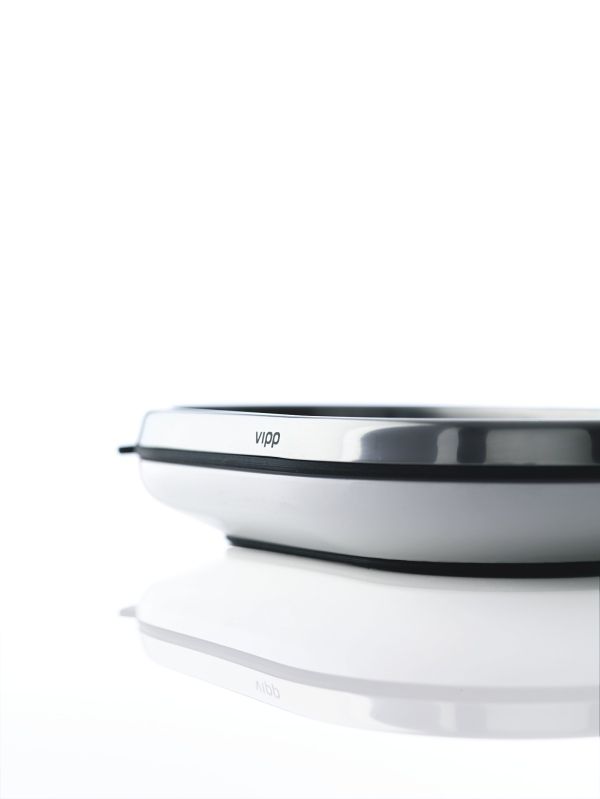 Give your bathroom a new look with these great accessories. From £45.
Storage is often a key concern in bathrooms. Whether you go for freestanding or built-in, you always need room to stash the boring stuff.
However, there are some things that have to be on show. You know the things you need every day and simply have to have to hand.
Which is where Vipp come in. A Danish design company with 70 years under their belt, they make really cool toothbrush holders, soap dispensers and other small bathroom storage products that we guarantee you'll want to keep on show.
We love the classic white, but the range is also available in black and a very cool limited edition yellow.
(We don't sell this product yet but sign up to our newsletter and we'll let you know if/when we do)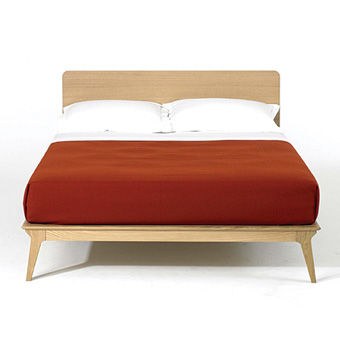 Make sure you have sweet dreams with this gorgeous designer bed. £1,295.
If you find it easy to get out of bed in the morning, then you clearly don't have one as gorgeous as this.
The Valentine bed (wonderful name!) designed by Matthew Hilton from Case exudes style and class and was rapidly added to our "I want it now" list as soon as we clapped eyes on it. Made from solid oak, the bed is available in two finishes: natural Oak or a stained Wenge.
We love the shape, which definitely has a nod towards 50s retro styling while still being bang-up-to-date.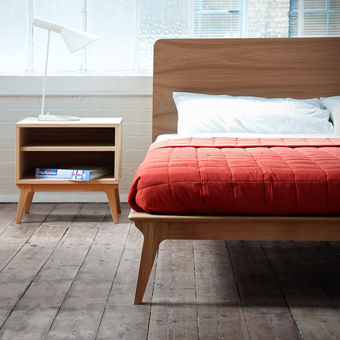 And the great news is Case also make a matching chest so you can get a complete look for your boudoir.
So, if you're having trouble sleeping and lie ins are only something you hear other people speak of, we suggest you invest in this bed pronto...
(We don't sell this product yet but sign up to our newsletter and we'll let you know when we do)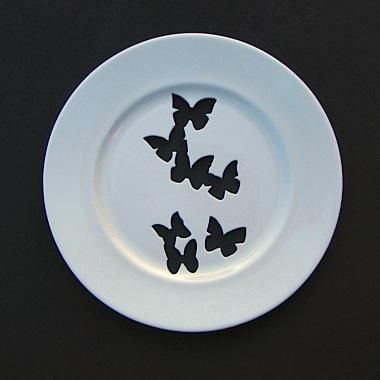 These plates are far too good to eat off! Buy one now from Designed in England for £69.
We have shocking news! Plates aren't purely for eating off; they make great decorative accessories too.
We love the award winning range by Andrew Tanner, which features cut out silhouettes on white plates. Choose from the Butterfly, Louis chair or Love Birds designs or why not splash out and choose all three?!
They'll look great in a display cabinet, on a sideboard or hang them against a patterned wallpaper to create a dramatic effect.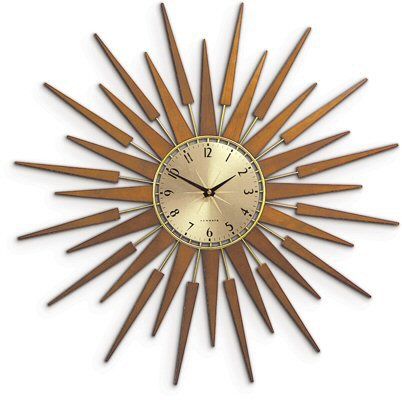 Create a real style statement with this classic timepiece. £75
We know we keep on going on about autumn being upon us (we're a cheerful lot really – honest) but judging by the weather at the moment, it well and truly is.
And as everyone knows, the clocks go back in October. Call us ultra prepared, but we've already started looking for new clocks to make sure our homes are ready to gain that "extra hour". On our quest to find a really cool clock, we happily remembered Newgate Clocks. They've been around for a while now and have a great selection of wall and alarm clocks in a multitude of styles.
What's really tickled our fancy though, is their Pluto Starburst design. Available in two finishes, we love the deliciously retro design and we're also safe in the knowledge it will bring the plainest of walls to life in a flash.
See this product at Newgate Clocks...
(We don't sell this product yet but sign up to our newsletter and we'll let you know if/when we do)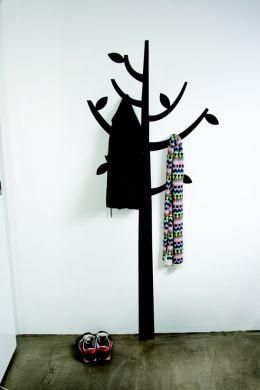 Bring your wall to life with this quirky sticker. Buy it now from Lover's Lounge for £59.99.
Wall stickers are a great way to brighten up a room without having to go through the hassle of hanging wallpaper or getting out your paint rollers, which is why we love them and we're especially taken with this one, as it's practical too.
No room for a coat stand? Don't despair you can simply use one of these Coat Tree wall stickers instead.
Perfect for livening up the dullest of hallways (or whichever room you want to give a quirky twist to) the sticker is easy to install and will bring instant interest to a plain wall.
Our top tip is to add some simple hooks to the "branches" and "leaves" and use it to hang your coats, jackets and scarves.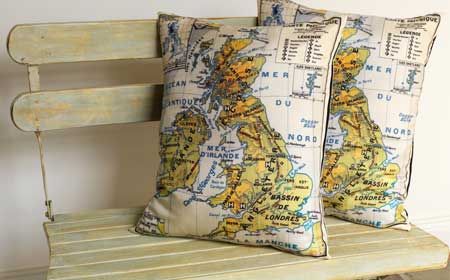 Get nostalgic in your living room with these vintage cushions. £53
If you get as excited as we do when we discover a new interiors website or store, then we think you're going to thanks us for introducing you to RE.
RE take vintage, re-found and reclaimed to a whole new level.
And they have products for every room and every taste, from vintage watering cans to beautiful pendants lamps made from recycled glass.
But what's really caught our eye, are these beautiful retro cushions. Made from silk, they feature a French map of Great Britain, we think they're the perfect thing to jazz up a plain sofa or chair and add a nostalgic touch to your home.
(We don't sell this product yet but sign up to our newsletter and we'll let you know if/when we do)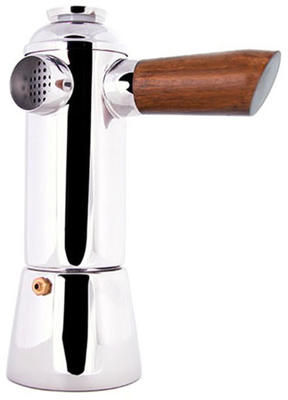 Make instant coffee a thing of the past with this stylish espresso pot. Buy it now from Graham & Green for £72.
Ah, the hit of the first cup of coffee of the day – there really is nothing like it but if your cupboard is more Maxwell House than freshly ground beans, I have to say you're going wrong somewhere.
So if, like us, you're fussy about your coffee then this is a must have for your kitchen.
The Freudian stainless steel espresso pot isn't just an ultra stylish accessory for your kitchen but a practical bit of kit too.
We love its wooden handle and sleek good looks but of course what we love more is that it makes the perfect shot of espresso every time.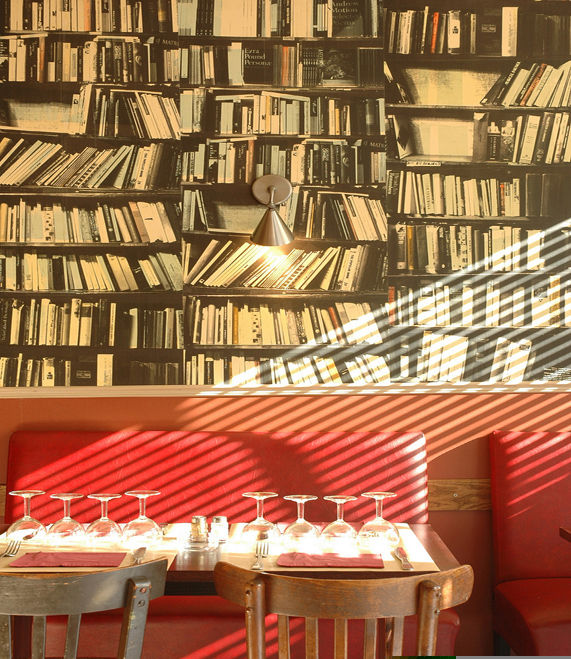 Fake your way to an impressive library with this wallpaper. From £159 (for a 56 x 330cm drop)
Ever noticed you can tell quite a lot about a person by which books they choose to read? That's when they're telling the truth of course, given the option very few people will admit that chick-lit is their favourite read, while I've seen a fair few people fall flat on their faces (metaphorically, of course) while pretending they'd read all the classics.
Well, now you don't have to read War & Peace (unless you want to of course) and can fake a rather impressive library with this amazing wallpaper from Deborah Bowness.
Her Genuine Fake Bookshelf design is covered, well you've guessed it, in books in a sort of homage to trompe l'oeil (which for those who don't know means "trick of the eye") .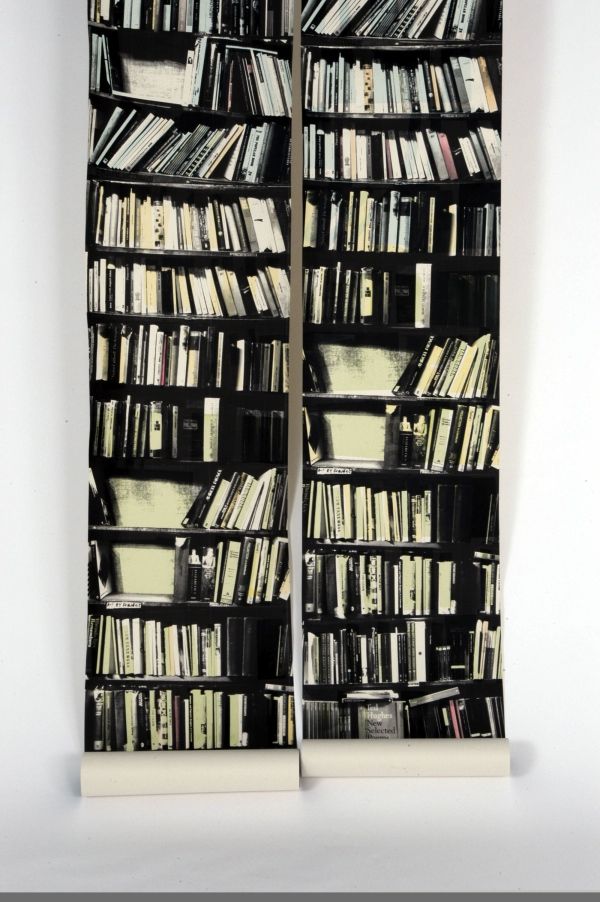 We love it and think it's some of the cleverest wallpaper we've seen for quite some time. Use it to jazz up a boring alcove or trick your friends into believing you're one of the best read people around...
See this product at Deborah Bowness...
(We don't sell this product yet but sign up to our newsletter and we'll let you know if/when we do)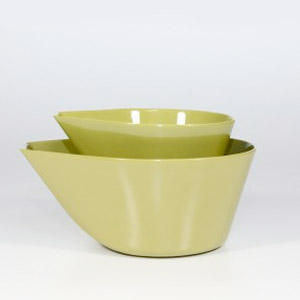 Get in the kitchen and get cooking with this set of bowls. Buy it now from 95% Danish for £23.99.
It seems everyone has gone baking mad recently. I can barely speak to a friend without them telling me about a cake or cookies they've baked; unfortunately I don't seem to be getting many passed onto me.
Maybe it's the recession but whatever it is baking is extremely popular these days, so if you fancy yourself as a bit of a domestic goddess (or god!) then you need to have the right equipment.
Which is why we're really pleased 95% Danish stocks these gorgeous mixing bowls. Available in four colours (the Olive green is our fave), the set compromises of two bowls that neatly stack inside each other and have a readable scale, which is good news if you're not good on your measurements.
Happy baking – just don't forget to send us something nice...