Features: December '10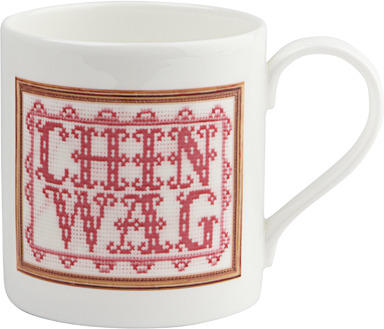 Check out our feature on the genius Designed In England brand for style inspiration.
Designed in England is an innovative and vision-led company that cherry-picks and brings together the best of British design and manufacture to sell from their online boutique. Their ethos seems particularly fitting at this moment in time, thanks to the widespread feeling of patriotism the Royal engagement has sparked. An off-shoot of Andrew Tanner Design, it is the only place to sell the entire collection of Tanner's brilliant work, as well as showcasing specialist designs through 'Designer's Row' and 'To Die For'. It's the Burberry of the online interior-design world, and a force to be reckoned with.
Even if you don't know who Andrew Tanner is, it's very likely you'll have come across his work. His products are stocked in all sorts of trendy and traditional places, including Paul Smith, Westminster Cathedral, Liberty, DKNY and The Royal Festival Hall. Ridiculously talented and brimming with ideas, Tanner was one of the founders of HUB, a design house that embodied the movement of the British-Design-Maker that was emerging in the late '90s, before he launched Andrew Tanner Design in 2002. He's created bespoke ceramics and glassware collections for clients such as the powerhouse Crabtree and Evelyn (who wanted to attract the 'design conscious buyer'), won Designer of the Year in 2005 (as well as dozens of other accolades), launched his own design book this year – Batch; Craft, Design and Product – and won the prestigious Young Entrepreneur in Design Award from the British Council. He's also been described (by Elle magazine, no less) as the 'William Morris' of his generation. That sums it up, really: Tanner is as synonymous with contemporary British interior-design as Morris was with Victorian wallpaper. However, his feel for the traditional and the importance of heritage is highlighted by his roles as Head of Design for the historic Poole Pottery, as well as Head of Design for the British Ceramic Manufactory, Royal Stafford. Tanner aims to bridge the gap between traditional manufacturers and contemporary design whilst celebrating the best of quirky Britishness.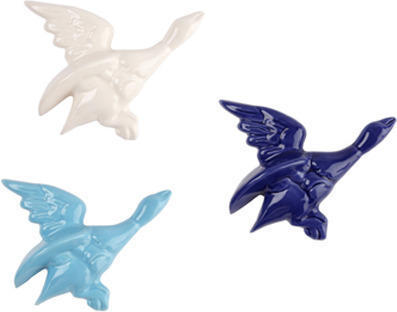 So, take all that Tanner talent and vision, weave it into a fantastic online boutique and you have the sublime Designed in England. If a product is exciting, beautiful and created on the British Isles, it will be featured. The company aims to include the stories and backgrounds of the designers and makers of the products they feature to make sure they're 'bringing the pieces to life'. I think that's a great sentiment; we want to know where our food is grown and how it was treated, why not the objects we have in our homes? Designed in England have tapped into Britain's eco-consciousness in a super-stylish way, satisfying the desire to be as ethical as possible without a hemp rug in sight. Instead, we have gorgeous products and lovely designs.
The company stock wonderful home accessories from a variety of great British designers, including fantastic cushions, bone china wall-plates, retro '50s-inspired flying ducks and a staggering selection of ceramics. They've also got cool fashion accessories and lovely children's wear – truly something for everyone.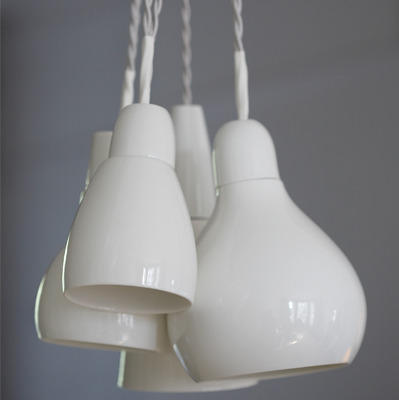 I adore the kitsch 'Sayings in Stitch' Collection, designed by Tanner and supported by The Arts Council. It features a range of mugs, decorated with funny regional sayings from across the British Isles in a cross-stitch pattern. It appeals to my whimsical nature and Luddite tendencies; don't we all occasionally wish that life was a little simpler, a little less technology-driven, that we all had time for some sewing, a cup of tea and a really good chat with an old friend? Tanner has recognised the modern-day desire to switch off and the importance of British heritage, and ingeniously found a way of bringing it into our homes in mug-form. So simple, so smart, and so effective. The next time you're feeling particularly stressed, make sure you've got one of these mugs to hand. It'll make you smile and things suddenly won't seem so bad after all.
I also love the brilliant bone china cluster light by Kathleen Hills. The contrast between the old-fashioned china (it looks like the sort your grandmother would have her elevenses from) and the ultra-modern, slightly OTT cluster is genius. Hills has fused together the old and the new to brilliant effect; I have seen these lights in many a trendy London home.
It's this striking paradox I find in these products that is at the heart of Designed in England; it will always surprise, and I hope it continues to do so for a long time.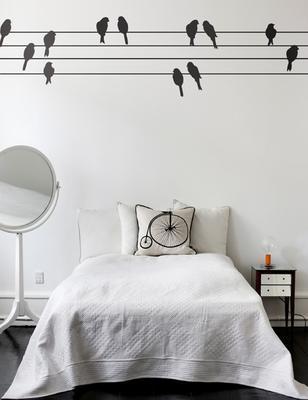 We take some time to find out more about the wonderful world of the brilliant Rose and Grey.
For all interior-design mavericks who want something quirky and individual for their home, Rose and Grey should be the first port of call. The company is run by husband and wife Lyndsey and Guy, who launched Rose and Grey after finding it difficult to find beautiful things that weren't incredibly expensive for their own home. So, instead of shrugging their shoulders and having a KitKat (like most of us would), they decided to do something about it. Lyndsey and Guy began to source lovely furniture and decorative accessories themselves and sell them online, and so Rose and Grey was born.
Rose and Grey is a small, family-run business which is reflected in the obvious care and dedication that goes into selecting the products that are sold – this is no big mean corporate machine. The website features a veritable Aladdin's cave of delights, and even though every item is extremely eclectic you still feel that you could buy every single thing on it, scatter it around your home and it would somehow still look stylish (if a little crowded). This is the key the success of Rose and Grey – they clearly love every product they sell, and have the knack of knowing that their customers will too. There's no pretension to the company at all, reflected in the extensive Kids section on the website. Lyndsey and Guy have two young boys themselves so understand the need to have stylish but child-friendly home. Even things like dog bowls are made tasteful with the brilliant Ornate Iron Stand.It's the ability to turn products that are usually dull/ a little gross (come on, you'd hardly want to party in the dog bowl) into something quite charming and lovely, combined with great attention to detail, that is what I really love about Rose and Grey.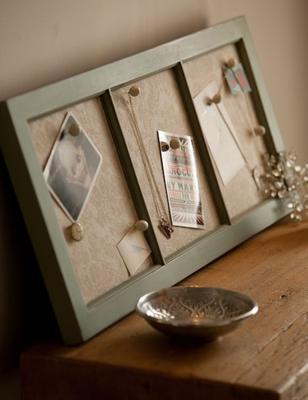 There's a product for everyone to be found on the website, and they're also environmentally-aware – very important in this day and age. They ensure that they group deliveries together into as few as possible, use biodegradable and recycled packaging, print their leaflets and letterheads on recycled paper and send all their paper, cardboard, plastic and glass for recycling. So, not only do Rose and Grey pave the way for stylish living, they also set an example for being eco-conscious. This should be very annoying as Lyndsey and Guy do seem to err on the perfect side, but they are so darn good at what they do that we forgive them. The masses of press attention they've received, from magazines as diverse as Livingetc, Red and Harpers Bazaar confirms this. Rose and Grey are a great company, and should be celebrated.
I find it hard to choose just one product from the exquisite range of delights on offer, but I do think that the selection of stylish storage boxes and trunks available is second to none. Too little storage in the home is a problem that most of us have, but nobody wants to use those hideous plastic boxes that belong on a budget airline. I love these Retro Storage Trunks; they put me in mind of gorgeous vintage suitcases, and will be a great place to pop all your bits and bobs. I also adore the Rustic Wooden Storage Box on wheels – tasteful and practical, the winning combination. If you've got children they're an excellent place to store toys. I would use mine to house my extensive DVD collection and prevent my boyfriend from whinging about the mess; there's no clutter with one of these around.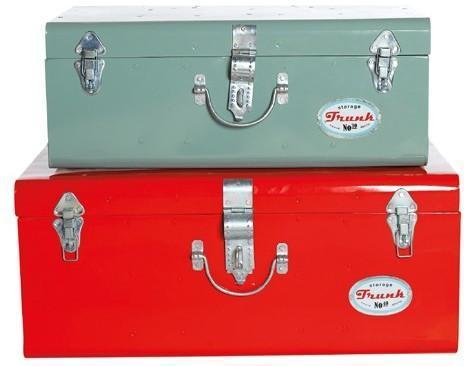 Rose and Grey also have a deep appreciation for the importance of nostalgia, which really appeals to me. Their fantastic Antiqued Wooden Memo Board is a wonderful way for you to treasure some of your most important memories, be it an old photograph, letter, or a picture one of your children drew for you. It's truly the sweetest thing I have seen in a long time, and would make a beautiful present for a loved one.
Finally, I'd say that the the amazing selection of vibrant and quirky wallpaper and wall stickers available is another one of Rose and Grey's USP'S. I love the brilliant Birds on a Wire Wall Sticker; it's an excellent way to give a plain room a lift without spending a fortune, and it looks so very cool. The selection of wallpaper for kid's rooms is fantastic, and hammers home the family-focus of Rose and Grey. Simply put, Rose and Grey are a gorgeous company, and deserve every success.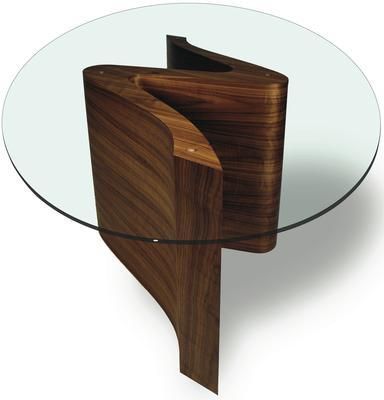 We take a look at Tom Schneider's curvy, contemporary designs...
With a passion in creating distinctive bespoke furniture, Tom Schneider succeeds in bringing a new look and feel to contemporary interior design.
Furniture designer, Tom Schneider began his career working in a small workshop, making bespoke furniture for individual clients. His first collection which was launched in 1996 includes the Swirl coffee table and the DNA shelves which have become his most popular designs to date.
The collection includes contemporary, curved furniture which is available in a selection of veneers to suit any interior. Every piece is individually handmade by a team of craftsmen, ensuring that the final product is unique and unlike any other.
We asked Tom what he hopes his designs achieve and what inspires him, and he told us that "the aim is to create contemporary classics. The designs should give pleasure and enhance the look and feel of the customers home or office space. My inspiration comes mainly from nature with the female form featuring frequently."
The Eclipse Sofa is a prime example of Tom's work. This beautifully shaped piece, available in a two or three seater and would work equally in any classic or contemporary home. The Eclipse collection also includes a console table, dressing table, and shelves, epitomises the beauty of Tom's work and proves that their simplicity will ensure it remains a contemporary classic for years to come.
The fluidity in shape and form of Tom's furniture can be closely compared to the modernist design which emulates organic forms found in nature. Tom's work boasts flowing curves which are created by laminating plywood to form strong shapes, and then these are skilfully veneered by hand.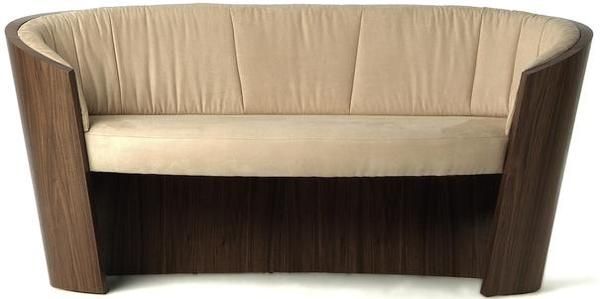 Tom claims that his "most loved" design is "the Serpent dining table because it's a beautiful sculpture and a practical dining table, many people would not be able to accommodate the two but with this table they can have both!" Another reason why this design is a popular choice is because its versatility allows you to combine two serpent bases to create a stunning large dining table to accommodate for dinner parties.
One of my favourite pieces is the Empress Dining Chair because it combines style and comfort in an extremely modern and sophisticated look. The fan shaped back covers the full length of the chair giving it a graceful elegance; these dining chairs perfectly complement any of Tom's dining tables.
The Indulge Chaise Longue brings a new perspective to a classic eighteenth century design. The curvature of the design shows how it has been influenced by Tom's love of nature and architecture. Its soft curves make this a very attractive piece of furniture that expresses continuity and fluidity, emphasising Tom's intention of creating a feeling of movement with his work.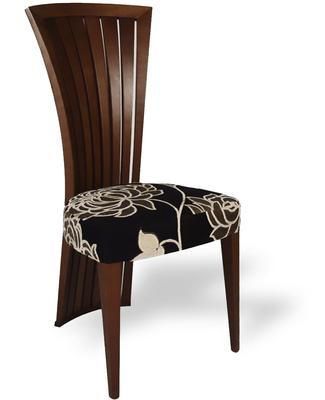 The stylish chair is not only a pleasure to look at but also to sit or lie on, making it an ideal feature piece for any living room or study. You can choose from an array of veneers and also have the chair upholstered in a selection of complementary fabrics to suit your interior needs.
Tom believes that "it's essential that all designers are aware of and are using environmentally responsible materials. Designers are helping to make the decisions with their clients and these decisions must be environmentally friendly." The team source their wood from parts of the world where they're confident that there is no illegal logging.
Tom is excited to announce that he will be launching many new products and some new ranges next year, kicking off with a lounge chair which will be launched in January. All of Tom's furniture is made in the UK and you can even choose and customize your own unique piece of contemporary furniture which will be designed especially for you.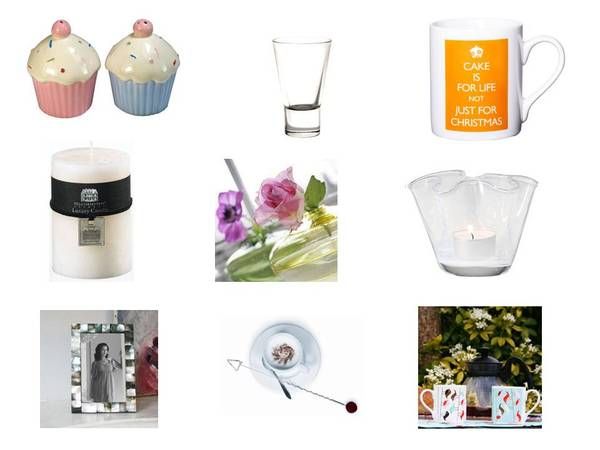 Our guide offers lots of gift inspiration for under £10 so you can be prepared for unexpected guests this Christmas
Be prepared for unexpected guests with some fab gifts, all for £10 or under. Choose from an Opaline tealight holder to a rustic oval vase, or a handy Iris shot glass to a humorous 'Cake is for Life' mug.
Cupcake Salt and Pepper Set, £4.99, The Contemporary Home; Iris Shot Glass, £2.50, Heal's; Cake Is For Life mug, £6.50, Oliver Bonas; Luxury Ivory Candle, £5.50, Occa Home; Rustic Oval Vase, £5, Primrose & Plum; LSA Fiord Opaline Tealight Holder, £6, Heal's; Black Lip Shell Frame, £8.75, Graham & Green; Quirlix 3D Milk Frother, £9.99, Mocha; Bird Mugs, £8.50, Caroline McGrath.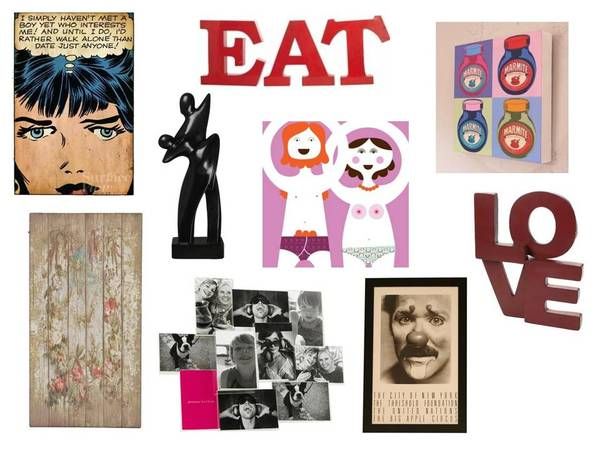 If you're shopping for the artistic type this Christmas and struggling for ideas, look no further
If you're shopping for the artistic type this Christmas and struggling for ideas, look no further. Our gift guide has an excellent selection of presents for the art-lover, from retro metal signs and prints to a stunning vintage-style wall-panel. Or, buy the amazing collage-style photo-frame so they can create some art of their own. Arty people can be hard to please, but you're onto a winner if you choose something from our selection.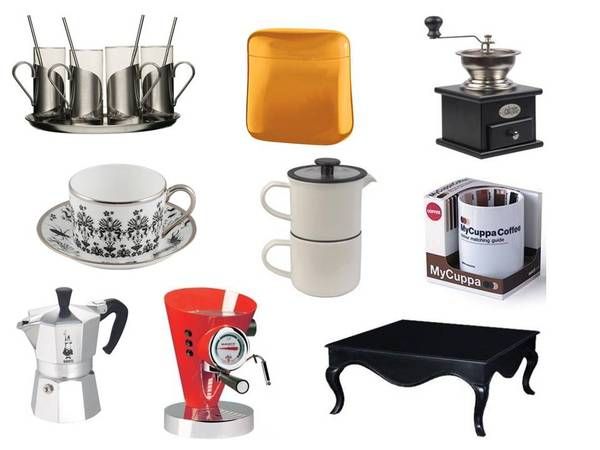 Show a coffee-fanatic you care this Christmas with one of our excellent gifts
Coffee is one of life's best little luxuries and should be shown the utmost respect. So, show a coffee-fanatic you care this Christmas with one of our excellent gifts, from a vintage-style coffee mill to swanky espresso machine. If you want to be very generous, buy this gorgeous coffee table for years of stylish caffeine-induced enjoyment.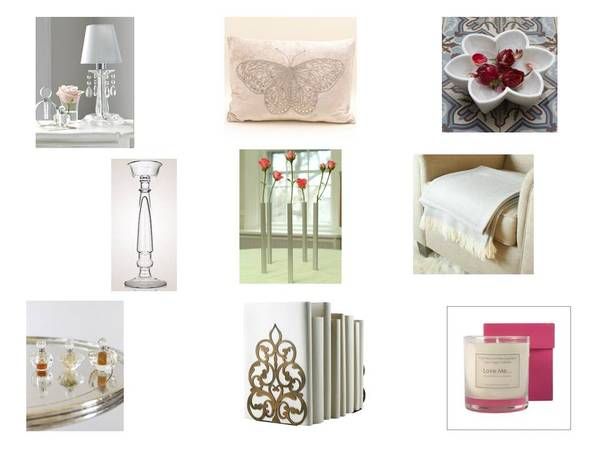 Spoil your mum this Christmas with a gorgeous gift
All mums deserve to be treated to some luxurious gifts at Christmas which is why we have picked some gorgeous gifts. Surprise your mum with a luxury organic candle or a stunning glass pillar candle holder. Spoil her with a Jan Constantine velvet diamante butterfly cushion or for a lavish merino wool throw.
Vienna Table Lamp White, £65, Brissi; Jan Constantine Velvet Diamante Butterfly Cushion Cream, £70, Occa Home; Purist Marble Bowls Tealight Holder, £18.50 – £45, Graham and Green; Glass Pillar Candle Holder, £51.06, The White Company; Magnetic Vases, £29.99, Mocha; White Merino Wool Throw, £120, Graham & Green; Allegra Perfume Bottle, £12, Brissi; Pair of Brass Bookends, £66, OKA; Standard Luxury Organic Candle, £16, The Fine Cotton Company.
Show your granddad you care this Christmas with a lovely and thoughtful gift.
Show your granddad you care this Christmas with a lovely and thoughtful gift. We've picked a great selection of presents to cater to the mature man's taste, from a gorgeous garden chair to royal memorabilia in mug-form to a stunning green globe. Enjoy!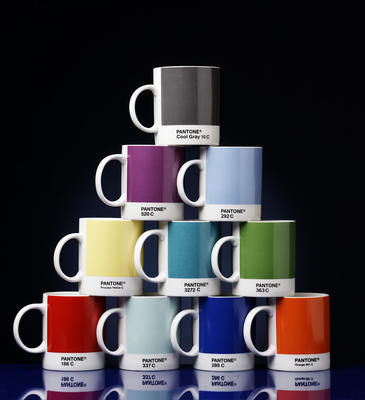 Add some colour to your kitchen with this Family of Pantone Mugs set from W2 Products. £72
If your kitchen is bland, boring and crying out for colour, then this Family of Pantone Mugs from W2 Products is the perfect solution.
This set includes a mug in each of the most popular colours and the collection is a must for any design enthusiast.
So stack them on a shelf, leave them on your worktop but whatever you do don't hide these mugs away as they deserve to be seen.
Now all that's left to decide is which one is your favourite…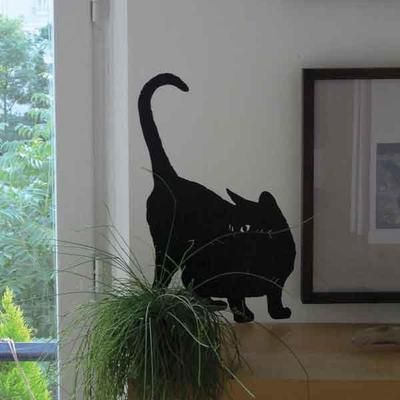 Liven up your walls with this set of Guitlou The Cat wall stickers from WhereDidYouBuyThat. £50
If like me you have always wanted a cat but have a Mum and a future Mother-in-Law who are both allergic then these wall stickers from WhereDidYouBuyThat could be the perfect answer.
The Guitou The Cat sticker set consists of six cat stickers which you can put anywhere you wish.
Spookily realistic (well, if you squint a bit), the black cats will instantly add some feline charm to any room.
Ok, so they don't purr, miaow and won't sit on your lap but likewise they don't need feeding, won't cost you a fortune at the vets or rip up your Established & Sons sofa.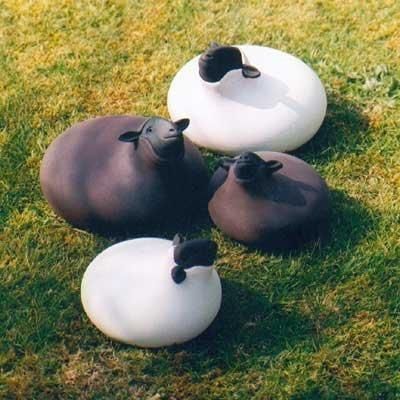 Create a farm in your garden with these Round Sheep from Cocoboat. From £32
I have to be honest, I've never been one for garden ornaments. Gnomes have always terrified me and those wishing well things, well, they're just wrong on so many levels.
However, these Round Sheep from Cocoboat have changed my mind.
Available in two sizes and colours, these sheep are made from stone and handcrafted in Devon.
They're just cute enough without being naff and will make any city garden feel like a country one.
Add some pattern to your walls with these Four Seasons plates by Rob Ryan from Bodie and Fou. £26.50
I spend most of my time in complete awe of the creative people I write about. As someone who isn't particularly creative unless it involves a keyboard or a pen and paper; artists, potters, designers et al never fail to amaze me with their skill.
Rob Ryan is one such man who I admire and I was lucky enough to meet him in the summer. Totally unassuming, with a slightly deranged me complimenting him on his work, he simply shrugged his shoulders as I gushed on about loving his work.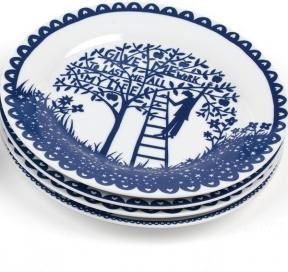 One of my favourite designs of his, is the collection of plates entitled Four Seasons.
Rob's trademark style of using hand-cut paper to create quirky scenes has been translated to this set of four plates which depict each season.
Far too nice to eat off, these plates will look fabulous displayed on a vintage dresser or on a plain wall.
Brighten up your room with one of these Cosmo mirrors from Omelo. £355
Omelo is a new interiors company to me but I am sure glad I've found them as sell some of the nicest mirrors around.
All of Omelo's mirrors are convex which means they'll bounce even more light around your room, which is perfect is you're lacking in natural light.
There are a whole host of designs to choose from classic to contemporary but my favourites are these Cosmo mirrors.
Deliciously simple, these round, thick-rimmed mirrors make the perfect choice for hallways, bathroom and bedrooms alike.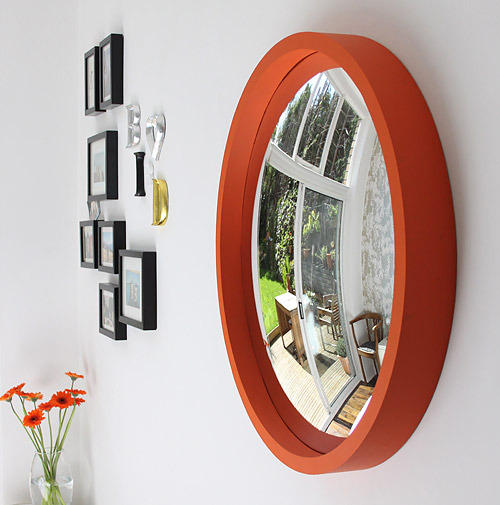 Available in Orange, Off White, Black and Red, one of these mirrors will instantly add a pop of colour to your room's scheme.
But that's not all, Omelo also offers a bespoke service which allows you to choose from a range of colours and finishes and even flat mirrors if convex ones aren't your thing.
All they need to do now is introduce a wedding list service, as one of these mirror would definitely make it on to mine.
(We don't list these products yet but sign up to our newsletter and we'll let you know if/when we do)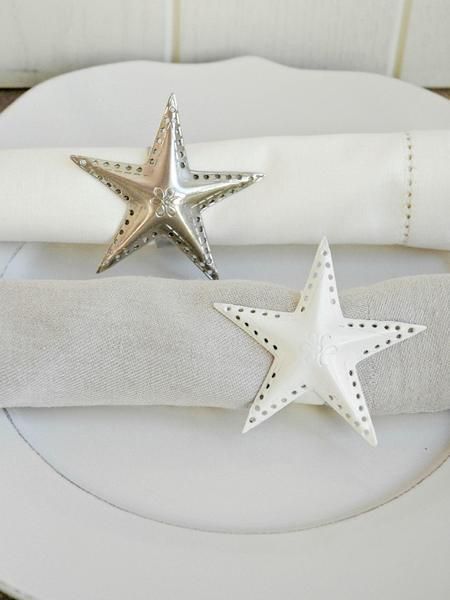 Bring some winter magic to your dining room for a perfect Christmas dinner
Hosting Christmas for your family can be an exciting challenge (not simply a hectic rush to get prepared and organised) So, we've found plenty of festive-inspired furnishings and accessories to help you create the perfect dining room.
The dining table
Remember that your table will be the focal point of your dining room, so it should shout style and elegance. We aren't suggesting that you buy a brand new table just for Christmas, but you might need to think about extending and extra tables if you're expecting lots of guests.
Lombok's Canton Black Lacquer extending dining table has a distressed finish, and its grandeur will make it a perfect feature piece in your dining room (this is a keeper for all year round, not just for Christmas).
The dining chairs
Sitting down to a delicious feast at Christmas is the one time of the year that allows us to eat as much as we want, but one which means we cannot move for a long time afterwards. So when considering your dining room seating you should be thinking of comfort and style; don't consider compromising one for the other because you'll only regret it later.
If you're looking for a new set of dining chairs, why not consider Tom Schneider's distinctly curved Poise Carver Chair, which looks fabulous and provides comfortable support.
Most importantly, make sure you have enough chairs for the number of guests you're expecting, and extend your table if necessary. If it's a squeeze, try stools or benches as a space saving solution.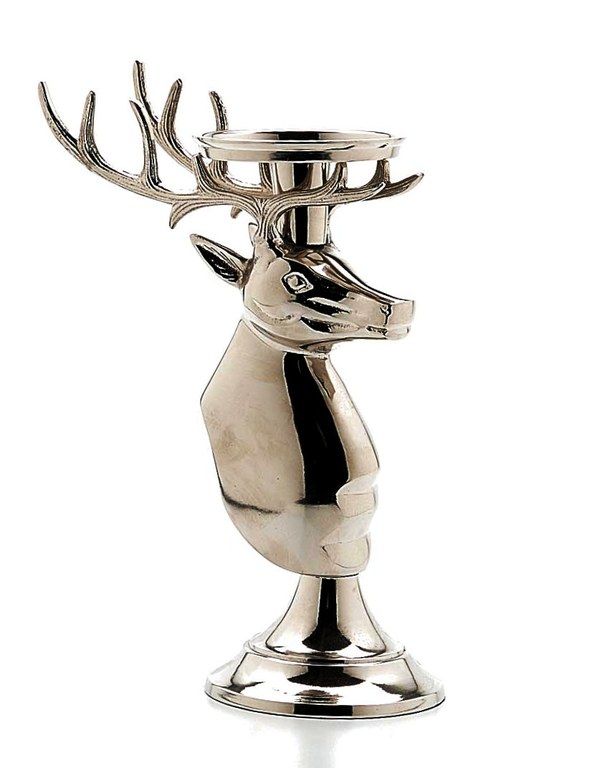 The table linen
Be sure to have your best linen on show to impress your guests. Firstly, wash and iron your tablecloth, runner and napkins, and then lay your table. Check that your tablecloth is large enough to cover the table; do this a couple of weeks before so you don't have a panic on Christmas Eve.
This Star Bright Runner from John Lewis will spruce up a plain tablecloth with its rich burgundy colour and gold star design. Top tip: make sure that your runner hangs evenly at either end of the table for a perfect look.
Your napkins should be folded neatly on top of each main plate; you can fold every napkin into a pocket and insert a name card just inside so your guests know where they can sit. Or why not use these pretty metal star napkin rings from Nordic House for a lovely addition to your table.
The tableware
Your tableware checklist should include some pretty plates, bowls and dishes, along with plenty of serving spoons. Why not serve up your Christmas cake on this Robin plate by Emma Bridgewater.
This is the perfect time to get your finest cutlery and china out; lay these first so that you can see how much room you have for decorative pieces. Remember to lay your cutlery in order of use, working from the outside in.
Allow for a water glass, wine glass and champagne flute for each adult guest. A Champagne flute is a tall, thin and elegant glass which will ensure you get the best from your bubbles. This set of four flutes, made from mouth blown glass by LSA from Pelican Pear, is certainly no exception. If you're celebrating with red wine, go for glasses with a wider bowl to release the bold aromas, and choose a narrower bowl for white wines.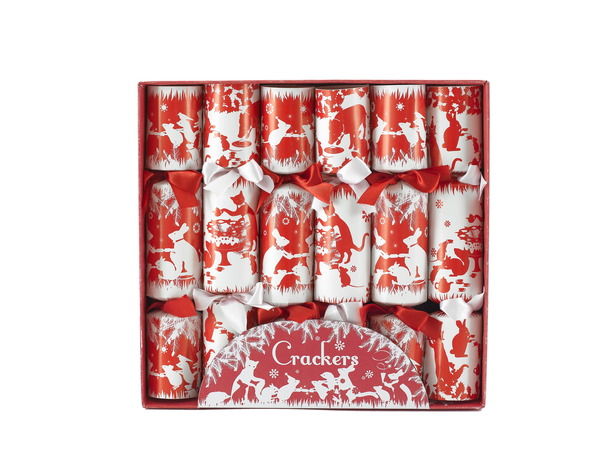 Decorating
The best tip for decorating your table, especially for when you're expecting plenty of hungry people, is to keep the look minimal. Large centre pieces and lots of unnecessary table decorations will only spell trouble with a capital 'T'. Add small, decorative touches to your table with festive candle holders such as the Nickel Plated Reindeer candle holder from The Contemporary Home. This will truly bring character and a majestic charm to your table, leaving your guests in awe.
With a few inexpensive but impressive table decorations, you can create a beautiful table display. Try a few sparkly baubles in decorative bowls lined along the centre of your table, or a sprinkling of glittery stars on the tablecloth for an effortless look. We think you'll love these silver Scatter Stars from Cox and Cox because they will instantly bring glitz to your table and you can also get creative and stick them to your place cards to bring your theme together.
These handmade, silver plated snowflake crackers from The Conran Shop look absolutely stunning and they'll add a glamorous sparkle to your table. However, I have fallen in love with these 'Charming crackers' from Pedlars; the vintage and illustrative design features animals such as cats, rabbits and mice humorously pulling crackers and enjoying the festivities.
Fill your glasses, pull your crackers and tuck in! Merry Christmas everyone!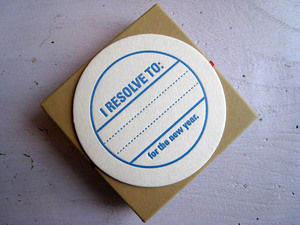 Have some fun making up New Year's resolutions with these New Year coasters from Found. £9.50
As I am planning one of the biggest things in my life (I get married in September) in 2011, my thoughts are very much on my New Year's resolutions.
The list, not surprisingly, is a long one. 1) I need to lose weight 2) I need to resist the urge to buy shoes I don't need and instead save for the wedding 3) I need to make sure I keep stop biting my nails 4) I need to not become a Bridezilla.
So, it looks as though these tongue-in-cheek New Year coasters from Found could be the perfect Christmas present for me.
Made from heavy weight paper, there are eight in each set with the words " I resolve to….for the new year" and a gap for you to write your resolution.
The perfect accessory for a New Year's Eve cocktail party, make sure you don't throw them away so you can hold friends to the promises they made after too much champers…
(We don't sell this product yet but sign up to our newsletter and we'll let you know if/when we do)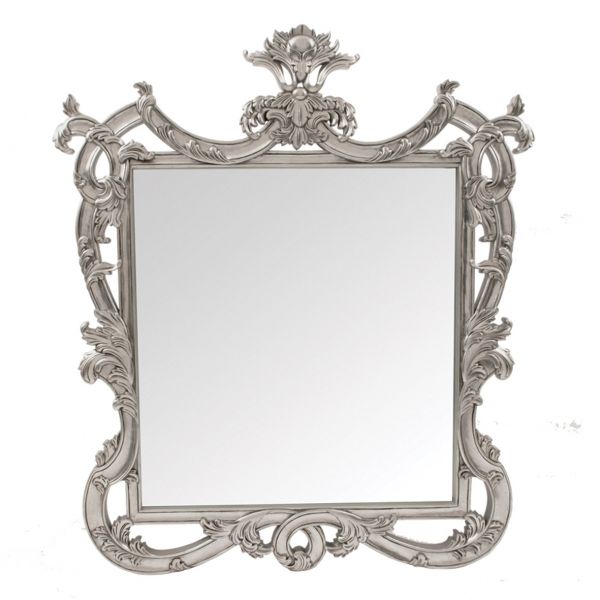 Find out who's the fairest in the land is with these Chateau Carved Mirrors from Newtons Furniture. From £229
Using mirrors in the home offers the perfect way to instantly lift a space.
From dank corners to narrow hallways, by simply grabbing your nails, a hammer and chosen mirror, you can instantly change the appearance of an area.
Of course, they come in all guises, shapes and sizes but one of my favourite designs at the moment is the Carved Chateau mirror from Newtons Furniture.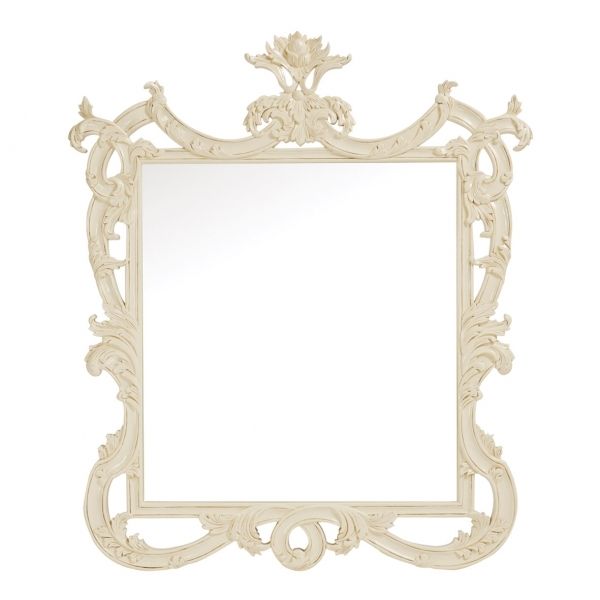 I adore the intricate carving and delicate French styling which is perfect for adding a touch of class to any room.
Available in Gold, Silver, Black, White and Cream, there's bound to be something for everyone and they're the perfect piece to create a show-stopping focal point.
See this product at Newtons Furniture…
(We don't sell this product yet but sign up to our newsletter and we'll let you know if/when we do)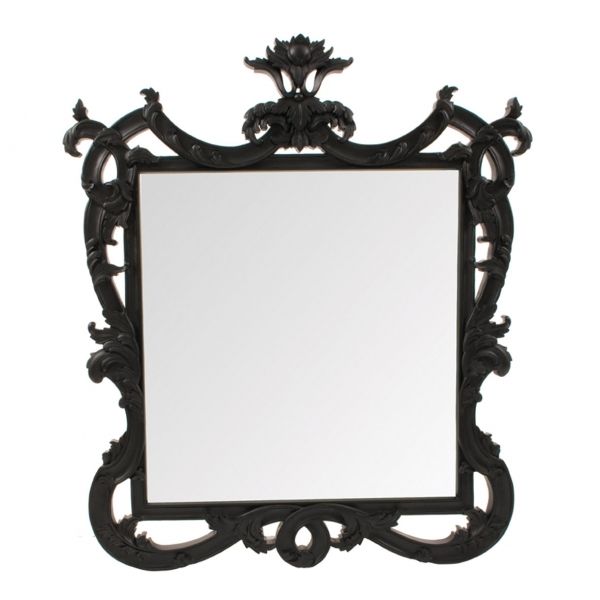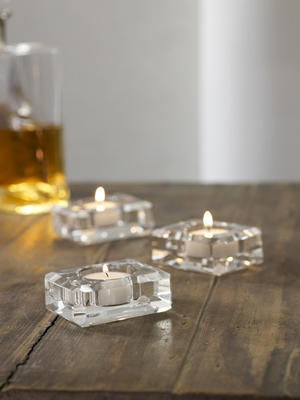 Add some subtle candlelight with these elegant tealight holders from Brissi. £14
I'm yet to visit the newly reopened Savoy Hotel in London but all reports so far seem to be extremely positive.
I'd imagine the people charged with making over this famous London landmark would have been to scared not to get it absolutely right.
Perhaps they should have invested in some of these aptly named Savoy Tealight holders from Brissi.
Made from crystal, these elegant holders are perfect for adding some Christmas sparkle to a mantelpiece and make the perfect present too.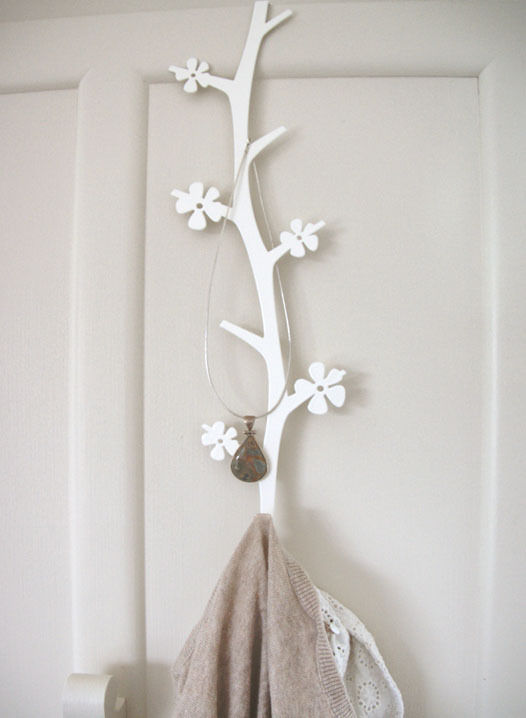 Keep your coats neat and tidy with this pretty Cherry Blossom Door Hook from Red Lilly. £15.95
Regular readers will know that finding space to stash stuff away is one of my major bugbears.
I'm not a total minimalist freak but I do like things to be in their place and neat and tidy.
There are of course lots of over-the-door hooks available but I hadn't come across any as pretty as this Cherry Blossom one from Red Lilly until now.
Made from powder-coated metal, it has been designed to look like cherry tree branches in full bloom.
Perfect for spring, the handy hook can be used to hang everything from towels and coats to jewellery and bags.
See this product at Red Lilly…
(We don't list this product yet but sign up to our newsletter and we'll let you know if/when we do)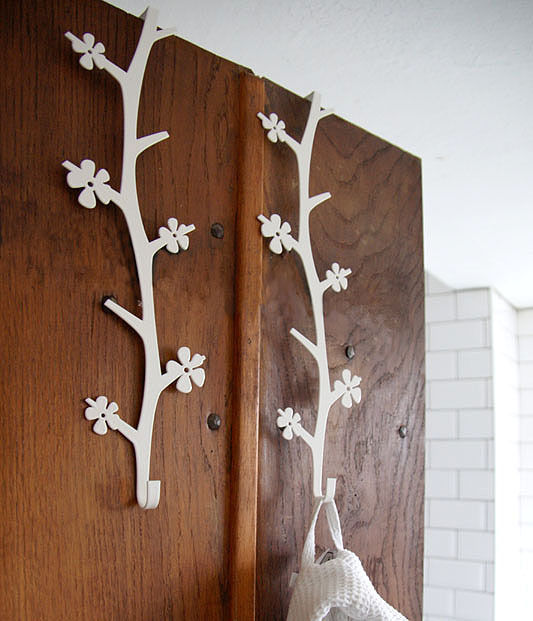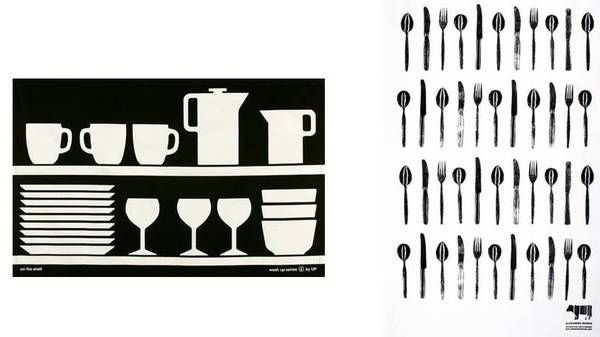 Make the washing up less of a chore with these Crockery and Cutlery tea towels from To Dry For. From £8
Ah Christmas lunch, for many the happiest and most enjoyable meal of the year. For those who don't have to do the washing and drying that is!
Don't get me wrong, I love Christmas Day and even at 31 can often be heard asking at some ungodly hour "has HE been yet?" but clearing up after Christmas lunch is a chore, there are no two ways about it.
So, if you're not canny enough to pretend to be asleep when the washing and drying starts, why not make it a little more fun?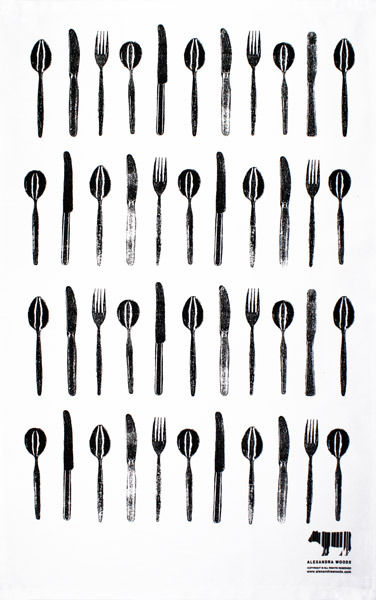 To Dry For has an enormous range of printed, gorgeous and fun tea towels, which all can help make the washing up seen a little less painful.
I love these Crockery and Cutlery designs which are perfect for helping out any rookies so they know exactly what tea towels are for.
See these products at To Dry For…
(We don't list this products yet but sign up to our newsletter and we'll let you know if/when we do)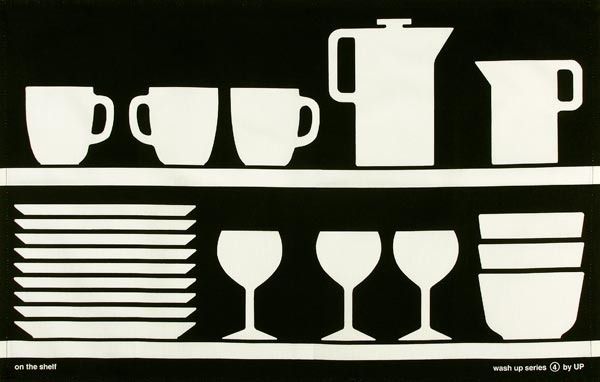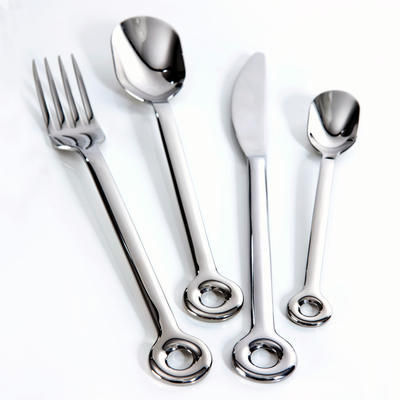 Dine in style with this iD cutlery by Richard Hutten from Lifestyle Bazaar. £39.95 for four pieces
In some people's houses, it's socks that go missing, in mine it's cutlery.
I buy a set of cutlery and within weeks, a spoon or fork goes missing, then another, then another…
You see the pattern emerging here, after a while I have no cutlery left.
I have absolutely no idea where it goes, it just vanishes.
However, I'm not taking the risk with this iD set by Richard Hutten from Lifestyle Bazaar and will be keeping it under lock and key.
I just adore the loop and simple lines so much that I will be treating myself to a set before Christmas.
So, if your cutlery has a mind of its own, I suggest you do the same.