Features: February '10
Add some stylish Art Deco style with this decanter and wine glass from Soft Philosophy. From £64
Usually I'm a kinda open it, pour a glass, and another and oh look the bottle's gone. But I think I could be convinced to change my ways with this stylish Art Deco and wine glass range from Soft Philosophy.
Both items use black, yellow and clear glass to create a super stylish and effortlessly chic duo.
Whether you use them for dinner parties or week night cheeky tipples, they're guaranteed to add instant glamour to your dining room.
And if you're like me and a bottle of wine doesn't hang around in your home for too long either, then they'll look fabulous displayed in an Art Deco cabinet.
See this product at Soft Philosophy...
(We don't sell this product yet but sign up to our newsletter and we'll let you know if/when we do)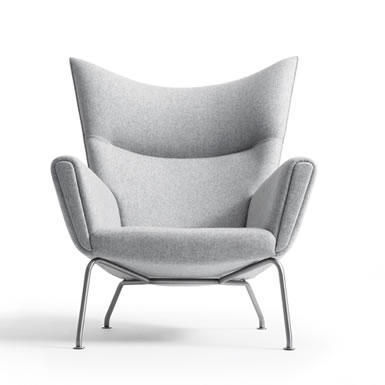 Sink into this show-stopping armchair from The Lollipop Shoppe. £2,479
Most of the time we show you new and exciting products, but sometimes we can't resist sharing a classic piece and this is one of those times.
My love of vintage furniture goes hand-in-hand with Danish furniture, especially from Carl Hansen.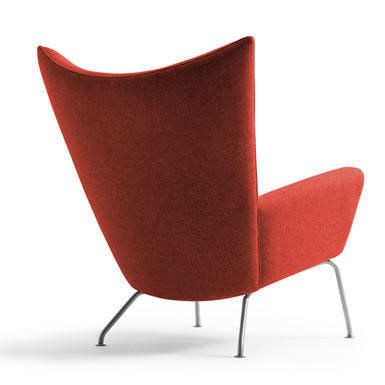 Luckily for us (but not too lucky for your bank balance), The Lollipop Shoppe has just enough from this iconic design house to satisfy our needs.
Top of our list right now is the CH445 Wing Armchair. Statuesque in its design, we can't imagine anything nicer than snuggling into it on a drizzly Sunday afternoon with a cup of steaming coffee and a good book.
Inject some style into your living space with these vintage-inspired cushions from Lucie Pritchard. From £40
I adore cushions that have a bit of character behind them; sure I love "pretty-for-the-sake-of-it" ones, but I also love ones that have a bit of meaning.
I also love accessories that have a bit of history to them, wondering where they came from and who owned them before. So it's fair to say I was more than pleased when I came across Lucie Pritchard's designs.
Lucie takes musings from vintage diaries, postcards and letters and using a screen printing technique turns them into stunning cushions.
So, while you're snuggling up on your sofa, flicking through the channel AGAIN because there's not anything on the telly, turn it off, pick one of these up and have a read.
My favourite is the A Pretty View which is a replica of a postcard sent from one friend to another.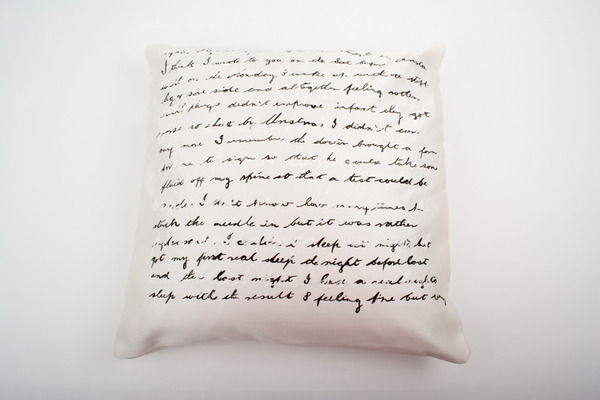 Who knows one day one of your letters or postcards could end up as a Lucie Pritchard original and how cool would that be?
See this product at Lucie Pritchard...
(We don't sell this product yet but sign up to our newsletter and we'll let you know when/if we do)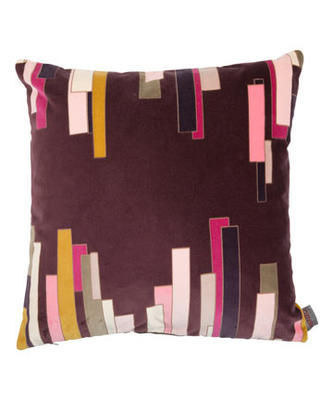 Add a splash of colour to your sofa or armchair with these Ceoca cushions by Kenzo from Liberty. £69
London store Liberty has always been at the forefront of promoting high fashion and interiors, which means it's no surprise that these fab cushions have been included in their interiors offering.
Fashion and interior have always been in sync with one another and it's not just high street fashion brands but top fashion houses too that are getting in on the interiors act.
These cushions by Kenzo available in two colour ways are the perfect way to inject some colour into a neutral scheme.
The graphic print is bang on-trend and offers just enough pattern without being too overbearing.
Try using them on a plain sofa or layer them on a bed with throws and yet more cushions for an ultra cosy boudoir.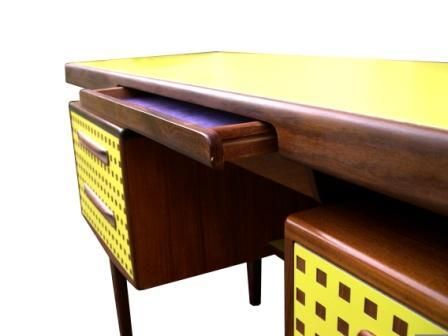 Revisit an old classic with this Square Design sideboard from Higher Market Studio. From £850
I don't think I have ever made a secret of my love affair with vintage furniture. A recent trip to Mid Century Modern in Dulwich had me wishing my grandparents hadn't got rid of their G Plan furniture because it was "a bit old fashioned".
Resurrecting vintage furniture isn't anything new, but Higher Market Studio take it to a, erm, higher level.
They take tired, old furniture and reinvent it by adding laser cut designs. The process is totally unique and bespoke, so you'll need to check in now and again to see what's available, but I adore this G Plan sideboard with yellow square design.
It would look perfect in my dining room, but, then again, so would the dressing table and chest of drawers in my bedroom – oh I just want it all...
See this product at Higher Market Studio...
(We don't sell this item yet but sign up to our newsletter and we'll let you know if/ when we do)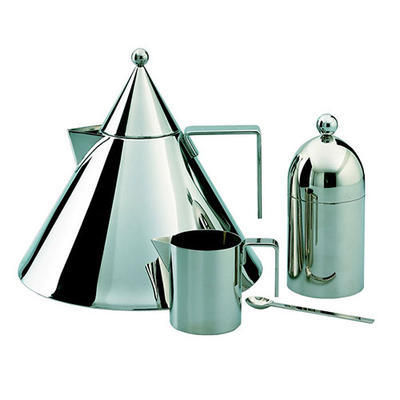 Brew up in style with this fabulous Il Conico kettle by Alessi available at Utility. £118
When I was about 10, I begged, nagged, kicked and screamed to be allowed to use the kettle. "I'll make you tea and coffee all the time", I pleaded with my beleaguered parents and finally they gave in.
Six months later, I was bored of making the tea and coffee and had to be bribed to even go near the kettle.
I'm not so sure that would have been the case if I'd had one of these.
The Il Conico kettle by Alessi is a thing of exquisite beauty. From its cone-shape design to the ultra shiny stainless steel it is simply gorgeous.
And if you think the lead's missing, then think again, because this hottie (geddit?) goes on top of the stove – which kinda rules it out for those of you who don't cook on gas, but I think it massively adds to the romance of making a brew.
Now who's for a cuppa?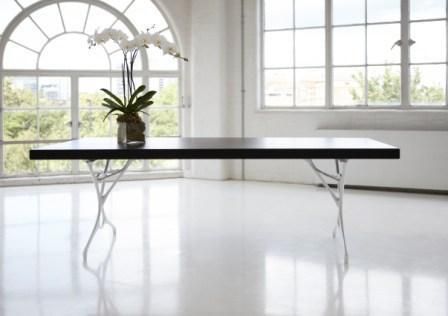 Create a dining room to be proud of with this stunning Atlas table from Ashley Hicks Furniture.
However much I love my G Plan dining table, I'm faced with the sad fact that it's not strictly speaking mine, but part of the furniture in a rented flat. And if I were ever to move out, it would definitely not be coming with me.
Which means, I would be in the market for a new dining table and, to be honest, I've always thought I would scour second-hand shops for a replica to the one I have now.
But that was until I came across Ashley Hicks Furniture. His pieces are absolutely beautiful and one-of-a-kind designs that are guaranteed to take centre stage wherever you use them, from his classic ottomans to elegant desks.
But my favourite piece, and why I started off talking about dining tables, is the Atlas table, which has taken inspiration for its shape from the ocean.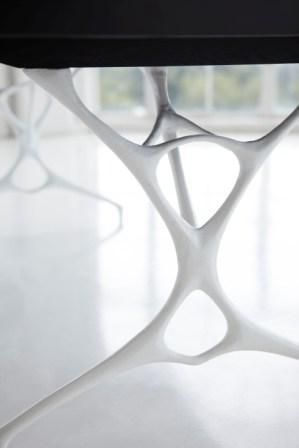 I love the shape of the legs and chunky yet elegant top, which combine to create a piece of furniture that is both unique and practical.
See this product at Ashley Hicks Furniture...
(We don't sell this product yet but sign up to our newsletter and we'll let you know if/when we do)
Make working from home an altogether more pleasurable experience with this Winton desk from Benchmark £1,346
If you work from home, then you probably know all too well the importance of having a good desk.
And we know the creatives among you must love to spread out, surrounded by moodboards, inspirational images and the things that make you happy.
Which is why we're sure you'll love this massive desk from Benchmark.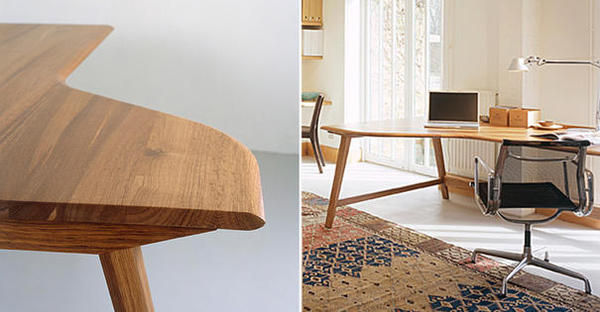 Available in Ash or Oak, the side return is perfect for storing all your motivational bits and bobs, while the flat side is ideal for beavering away at your laptop for hours on end.
We love it so much it (as we do most things from Benchmark) that we're adding it to our wish list pronto!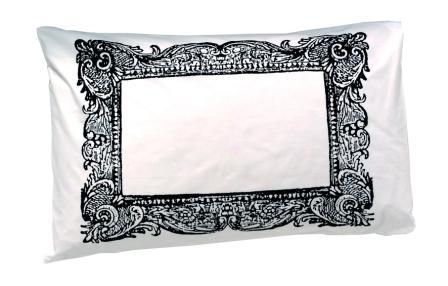 Add some tongue-in-cheek charm to your bedroom with this fun pillowcase from Product Of Your Environment. £25
As you know, we take interiors very seriously. Our homes are the proverbial castle and how our homes look massively reflects who we are.
However, now and again we like to have a bit of a laugh and our hunger for interiors humour has definitely been satisfied at Product of Your Environment.
From the right-on door mat to the humorous jigsaw (take a look and you'll get what we mean), we love the lot.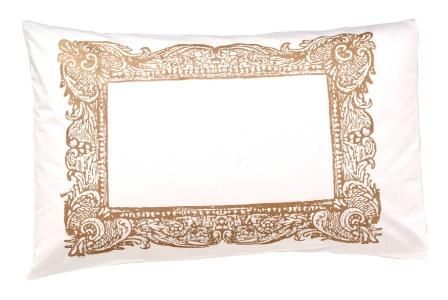 Our pick of the collection is this Sleeping Beauty pillowcase. A fresh take on beauty sleep, this imaginative pillowcase beautifully frames your visage. And while we can't guarantee it will turn a frog into Prince Charming, it will add some fun to your boudoir.
See this product at Product Of Your Environment...
(We don't sell this product yet but sign up to our newsletter and we'll let you know if/when we do)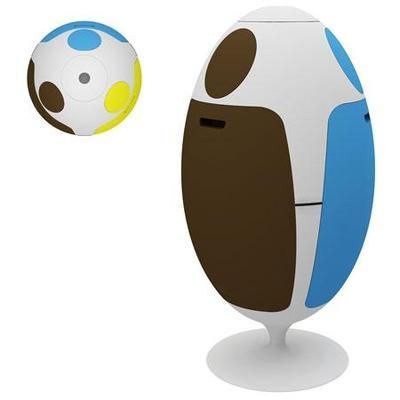 Organise your recycling the easy way with this super cool bin from WhereDidYouBuyThat.com £139.99
I know I'm meant to be religious in my recycling, but because of my local council's general inefficiency and my leave-it-to-the-last minute swoop on the week's papers, I'm ashamed to say that they usually end up in the wheelie bin.
However, in an effort to mend my less than green ways, I have decided I'll definitely be needing one of these Ovetto bins from WhereDidYouBuyThat.
Designed by interior guru Gianluca Solid, the bin is cleverly divided into neat sections that you can designate for glass, plastic, paper – in fact anything you can or wish to recycle.
As well as being super practical, it's super cute too and is bound to become a real talking point in any kitchen.
Have a glamorous soak with this stunning Midas metallic bath from Fired Earth. £5,750
When it comes to daily ablutions, I have always been more of a shower gal than a bath one. It's not that I don't like the idea of a long soak, it's more that a) I always seem to be in a rush and b) I've never found a bath I actually feel comfortable in.
The Midas bath from Fired Earth isn't just a bath, it's a thing of beauty too.
Made from tin and finished in either gold or silver leaf, it is double-ended which means no one gets the tap end!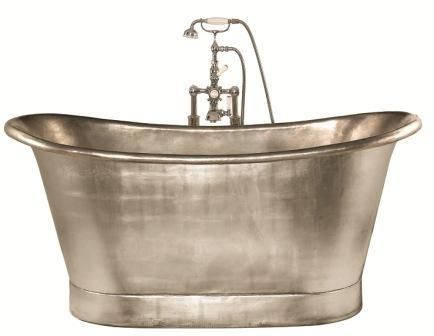 Use it to create a glamorous family bathroom or a decadent ensuite and the good news is it will work well in both contemporary and classic schemes and won't date.
And if, like me, you really can't do without your daily shower fix, then never fear as Fired Earth have a great range of complementary shower mixers and taps to complete the look.
See this product at Fired Earth...
(We don't sell this product yet but sign up to our newsletter and we'll let you know if/when we do)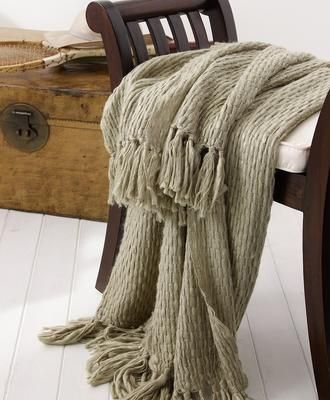 Cosy up with this super soft Chunky Slub throw from Lombok. £60
With the cold weather showing no sign of abating (hurry up spring – we need your sunshine), I seem to spend most of my time trying to keep warm.
A very beautiful but extremely draughty Victorian flat means I get a tad chilly of an evening even when the heating is on full blast.
Which is why it's extremely lucky I came across this gorgeous throw from Lombok. Beautifully woven and super warm, it's just the ticket for those nights when temperatures decide to plummet.
I love the oyster colour too, beautifully neutral without being dull, it will effortlessly fit into any scheme and makes a much welcome addition to a sofa, chair or bed.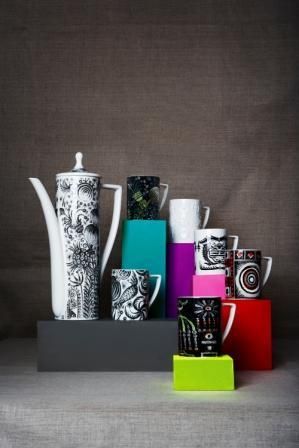 Revisit the past with this gorgeous tableware from Portmeirion. From £15
We love it when a company has been around for ages, which is why we're wishing Portmeirion a very happy 50th birthday this year.
Constantly reinventing themselves and never one to rest on their laurels from creating ranges with Sophie Conran to rescuing Spode and Royal Worcester from the clutches of the evil recession, they've launched the Originals collection in celebration of their half century.
The Originals collection compromises of a range of mugs and a really rather gorgeous coffee pot that I'm desperate to get my mitts on.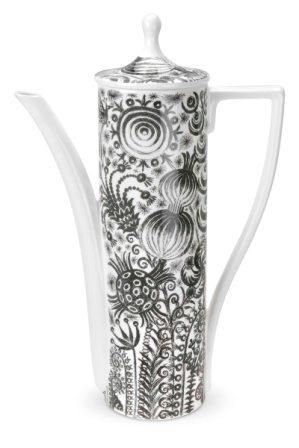 Each design is a reissue of one of Portmeirion's past designs and come together to create a stunning collection that you'll love for years to come.
See these products at Portmeirion...
(We don't sell these products yet but sign up to our newsletter and we'll let you know if/when we do)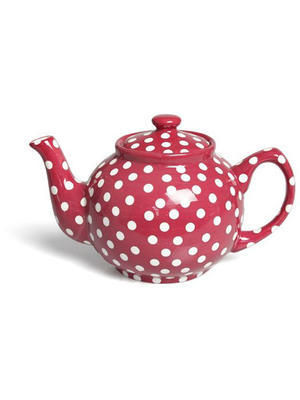 Have a very fashionable tea party with these spotty accessories from Hunkydory Home. From £20
According to those who know polka dots are a hot trend for 2010, from the catwalks of Milan, Paris and London to the chicest homeware designers, it seems everyone's going dotty for a spot or two.
While we don't slavishly follow all trends, we love this one. From Minnie Mouse's bow to classic 1950s style, polka dots have always been a popular print.
You can see polka dots everywhere this season from bed linen and china to beautiful fabrics. We love this teatime range from Hunkydory Home which compromises a teapot and cake stand.
Team it with classic white china plates for an adorable tea party that is bang on trend. Just don't forget to pile the cake stand high with irresistible treats.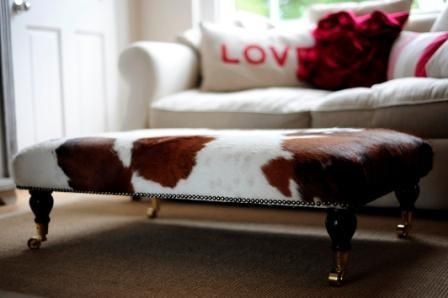 Take the weight off with this stylish cowhide footstool from London Cows. From £225
Don't know about you, but after a hard day's work, we can't wait to get home, put the kettle on and put our feet up for a well deserved rest.
Much like chairs and other items of furniture, there are tons of footstools around, some gorgeous, some not so, but we've got a new favourite and it comes from London Cows.
This gorgeous hide-covered design is available in a variety of sizes and quality hides from Columbia, but that's not all. Also available from London Cows are ottomans, chairs and storage boxes.
And if you can't find what you're looking for, then don't fret, as they also offer a bespoke service – just let them know what you're after and your wish is their command.
See this product at London Cows...
(We don't sell this product yet but sign up to our newsletter and we'll let you know if/when we do)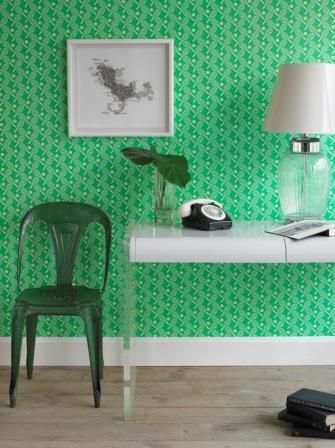 Add quirky pattern to your walls with this Tennis wallpaper by Catherine Cazalet from Turner Pocock. £60
Being almost fanatical about wallpaper, we're always on the look-out for fab new designs and patterns.
Well we've certainly found it courtesy of Turner Pocock.
Interior designers Bunny and Emma joined forces with Catherine Cazalet to design a collection of quirky yet striking designs. The patterns centre around an animal theme. Choose from Zebras, Polar bears and Ostriches or a sporting scheme which feature Tennis and Cricket motifs.
Our favourite is the Tennis, which is available in two colours; Natural and Vintage.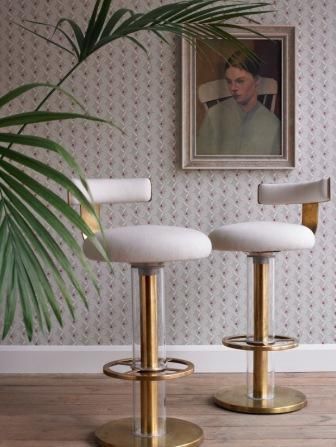 Perfect for adding colour and pattern to your walls these designs will also add some fun charm. Try using it on just one wall or line a cupboard or the inside of a wardrobe doors to add some interest to your furniture.
See these products at Turner Pocock...
(We don't sell this product yet but sign up to our newsletter and we'll let you know if/when we do)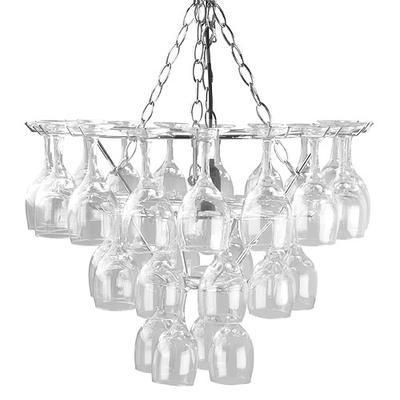 Add a dramatic touch to your lighting with this striking chandelier from The French Bedroom Company. From £255
Wine glasses are for drinking vino from, right? Well those clever people over at The French Bedroom Company have found another use for them – that's right, they've created a chandelier from them.
The brilliantly names Favourite Tipple chandelier is made from 31 (for the small option) or 83 (for the larger design) wine glasses all expertly and delicately hung from a chrome frame. Perfect for over a dining table, this light will make a stylish statement and is bound to get guests talking.
Just make sure they don't help themselves to a glass or two...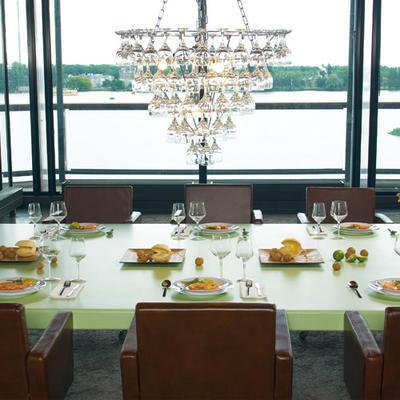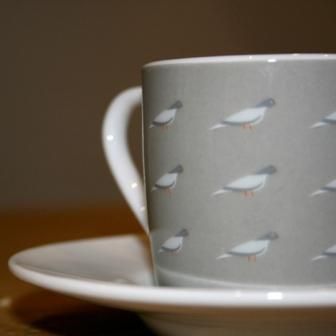 Why have your morning coffee in a normal espresso cup when you can have it in one covered in pigeons with these cute ones from Fuff International. From £9
It's fair to say being a pigeon can't be easy; whether it's being labelled as rats with wings and banished from Trafalgar Square to people constantly questioning why they never see your babies, it must be a bit of a slog.
Seems like the designers over at Fuff International (a new discovery for us and one which we're super excited about) agree and, rather than ridiculing these poor birds, they've celebrated them instead by covering espresso cups in pigeon print.
Perfect for after dinner coffee or a quick morning pick-me-up, these cute cups are guaranteed to bring a smile to your face.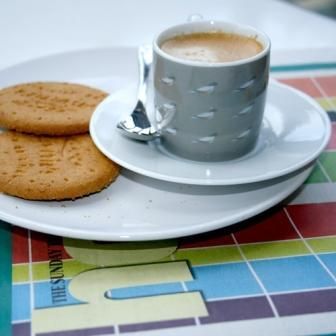 And if you are still anti-pigeon after seeing these, then never fear because Fuff International have also covered them in a cute scenic print. Choose from coastal or city depending on your allegiance.
See this product at Fuff International...
(We don't sell this product yet but sign up to our newsletter and we'll let you know if/when we do)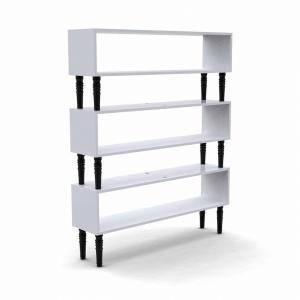 Give your books somewhere chic to live with these stylish shelves from Duffy London. £275
I love having books on display, but I'm fast running out of space to store them. My shelves are practically bowing under the weight of design books and novels, which means I'm on the hunt for a super stylish shelving unit.
After months of scouring the internet and high street, I think I've finally found just the thing.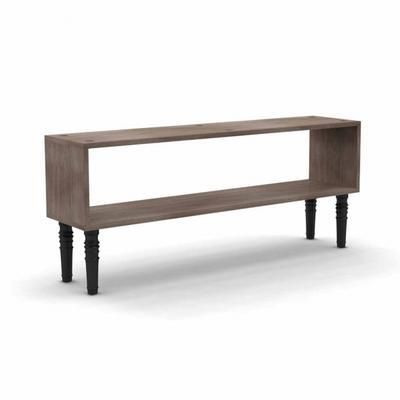 These Stacking Shelves from Duffy London could certainly solve my storage issues and they're gorgeous as well. Made from FSC managed forests, I love their simple design and elegant turned legs and, ingeniously, they stack on top of each other so you can create a wall of shelves and your own mini library.
What's more they come in a range of finishes, so they'll fit in effortlessly with your scheme whatever your decor.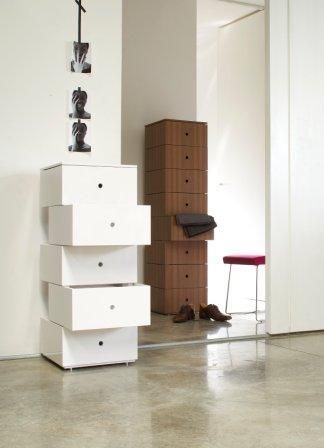 Be organised and stylish with this chest of drawers from Ligne Roset. From £2,075
If money were no object, I would without a doubt spend most of my time in Ligne Roset perusing their beautiful furniture and accessories.
Their new collection has practically got me salivating just thinking about it. Gorgeous chairs sit alongside practical yet effortlessly stylish tables and innovative accessories.
In my quest to be more organised and once and for all be clutter-free, I've fallen for the Aphrodite series of chest of drawers. Available in various configurations and finished in Walnut, White Gloss or beautiful hues of blue, they'll make the perfect addition to your bedroom.
Sure, they're not exactly cheap (but apparently we are out of recession – hoorah), but they're also pieces of furniture you'll own for years to come – think of them as modern day heirlooms.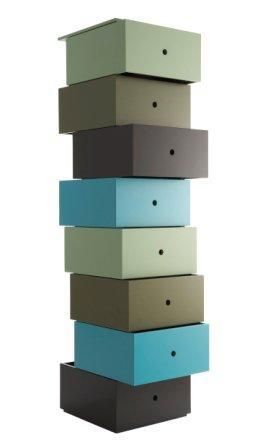 And if you can't squeeze yet another item of furniture into your bedroom, then use them in your hallway to stash gloves, hats and scarves or in your home office as a funky filing cabinet.
View this item at Ligne Roset...
(We don't sell this product yet but sign up to our newsletter and we'll let you know if/when we do)