Features: May '10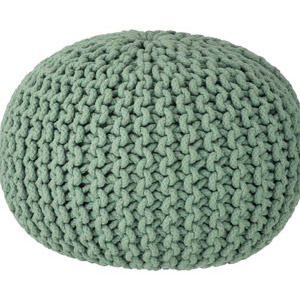 Put your feet up and relax in style with a fantastic Knitted Pouf from 95% Danish, £69-£124.
Chunky knits have been trending on the fashion catwalks as well as the world of interiors, and these tactile knitted poufs are a great way to get the look at home without breaking the bank. Made of rope, they pick up on the nautical trend too. I love the orange and yellow ones; they remind me of buoys bobbing up and down at sea.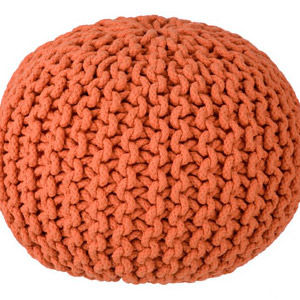 Available in three sizes and four colours, they look fabulous individually or as a cheerful little group. And who doesn't need a pouf in their life? These plump little spheres of joy are so versatile: as extra seating, a footstool for tired limbs, or simply a decorative accent to brighten up a room.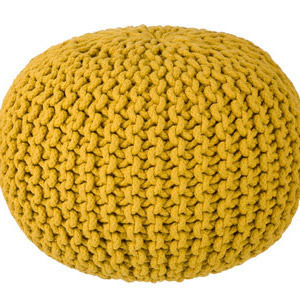 The difficulty's in choosing which one to go for. Flustered by the constant tyranny of decision-making, I'd probably end up getting all of them. And then I'd make a chubby bundle of them in the corner of my room.
Release your inner child with this wooden swing from Swings and Pretty Things. From £90
I don't know about you, but even at the ripe old age of 31, I find it hard to walk past a swing in a playground.
Call me childish if you wish, but there's nothing I like better than jumping on one, pushing off with my feet and daring myself to go higher and higher.
Of course, all this behaviour is a little embarrassing for an adult to admit to, which is why I'm delighted to have found these swings at Swings and Pretty Things.
Made from oak, they are as sturdy as they are beautiful and will make a welcome addition to your garden whether they're for little ones or not such little ones.
They can also be engraved with a personal message which is a really lovely idea.
I can't wait to get one for my own garden so I can swing away until my heart's content and not risk any strange looks at the local park.
See this product at Swings and Pretty Things...
(We don't list this product yet but sign up to our newsletter and we'll let you know if/when we do)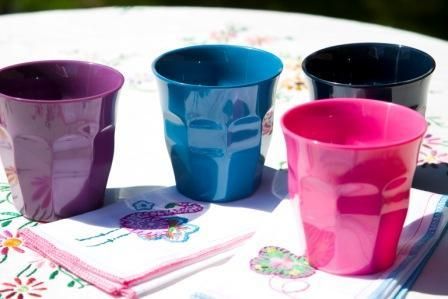 Add some colour to your summer dining with these fabulous tumblers from The Other Duckling. £2.50
Whether you're picnicking or dining in your garden this summer you probably don't want to risk your best china and glass.
However, that doesn't mean you have to settle for naff plastic cups and paper plates.
Say hello to melamine, your al fresco dining best friend.
Of course there are lots of melamine products on offer, but we really like these tumblers from The Other Duckling. Available in four stylish colours they're perfect for summer parties and impromptu picnics or you could even try using them to display home-grown blooms.
Go for one colour or mix and match to create an eclectic table setting.
See this product at The Other Duckling...
(We don't sell this product yet but sign up to our newsletter and we'll let you know if/when we do)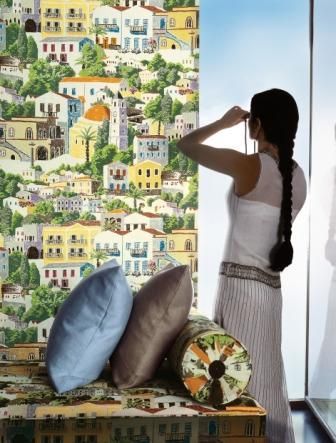 Bring your holiday home with you with this fabulous Dodacanese fabric from Sandberg. £94 per m
It might have something to do with the fact that I'm shortly off on my hols to Greece, but I think even if I was going to Bognor, I'd still be in love with this fabric.
Named after a particularly pretty group of Greek islands, this Dodacanese fabric from Swedish company Sandberg is hand painted and features hilly Greek towns complete with red roofed villas and luscious countryside.
Perfect for adding some Greek chic to your home, use it for cushions, curtains or cover wooden panels for instant art.
See this product at Sandberg...
(We don't sell this product yet but sign up to our newsletter and we'll let you know if/when we do)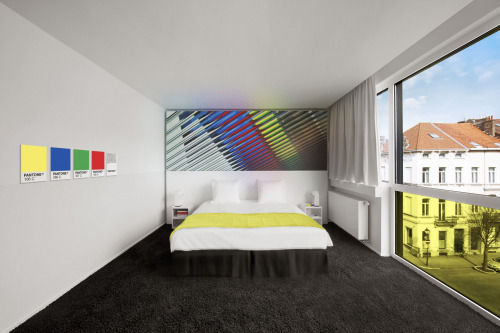 The opening of the Pantone Hotel has certainly brought a spectrum of colour to the city centre of Brussels.
Whether you want to have a city break or you are on a business trip, this unique hotel promises an eclectic and colourful experience to suit every possible desire.
The designers, Michel Penneman and Oliver Hannaert thought about how colour in interiors can work to evoke different senses and moods. One of the seven different Pantone colour spectrums is featured in one of the 59 rooms, the spectrum ranges from vibrant and intense to fresh and eager.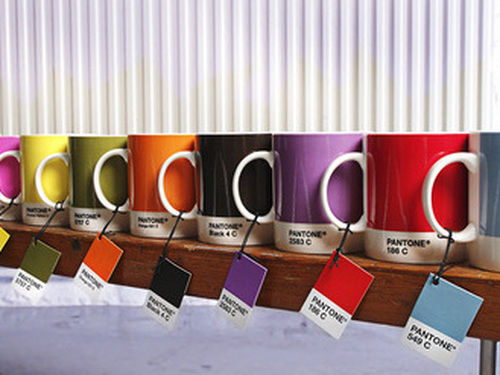 The basis of the design in the bedrooms shows how the contrast of the blank white walls with colour can create a simplistic, modern style that will appeal to many. The guest rooms in the hotel feature exclusive photography by the Belgian artist Victor Levy. Guests can also book colour consultations with Pantone specialists for interior design advice.
Complete with luxurious beds, designer furniture, and flat LCD TV's, it seems hard to imagine that you wouldn't want to visit this hotel time and time again to experience a different perspective of colour.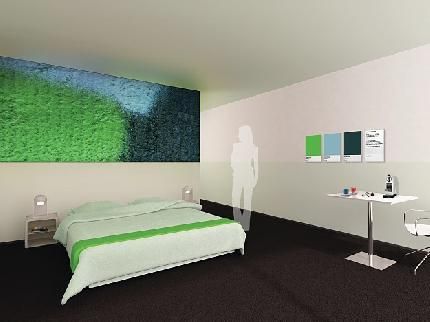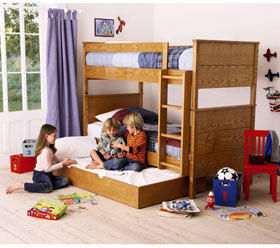 When decorating a kid's room you can really be as imaginative as you want, and have some fun with the great choice of products available from Furnish.
Any parent will know just how difficult it can be to create a bedroom for their kids that will keep them happy and help them learn, whilst also maintaining that 'cool' status for when they have friends round.
Wallpaper is a feature that will determine the overall mood of a room, and if you want to go for something decorative and colourful, then Butterflies wallpaper from Lover's Lounge is a great choice for either a playful feature wall or to cover all four walls. Another imaginative way of decorating your children's bedroom is with wall stickers; these offer the perfect alternative to wallpaper and can liven up a bland wall. I love that these can be both easily applied and simply removed if you or your child decide that you want a change. For example, Animal tower wall stickers from Lover's lounge are perfect for toddlers to measure their height as they grow.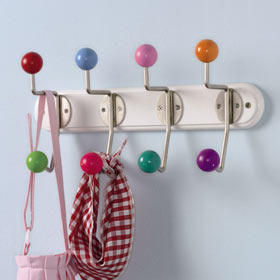 Storage is essentially one of the most important parts of a children's bedroom; ultimately you will want to achieve a tidy room with accessible storage. The multi-purpose play table with trundle drawers from Great Little Trading Company is any parents' dream because not only does it serve a practical solution with drawers for storing all your kid's toys in, but it also provides a play table with different activities to choose from so your child won't get bored. No longer will your child be afraid of the dark with Plug in Night Lights from Great Little Trading Company; these are a safe and simple way of ensuring a good night's sleep all round. Any cool kid's bedroom would also not be complete without a ceiling light, such as Twit Twoo from Hunkydory Home, which has a colourful print and gorgeous owl design.
If you have children sharing the same room but want to create space then bunk beds are a good solution, they give you more space and kids love them. The Tilly and George bunk bed from Great Little Trading Company is ideal for a cool kid's bedroom because it has a modern design made from traditional wood providing a sturdy sleeping place. Themed bunk beds are also a very popular choice. For furnishing a children's room but still keeping it fun, the Magis Plastic Puppy from Utility is a great seat to keep in their bedroom. You may want to have a couple of these in different colours so that their friends can join in too.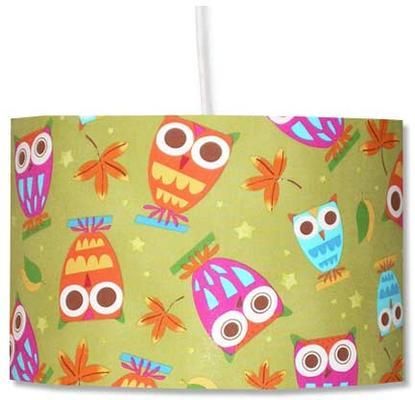 Children's accessories are often the most imaginative and creative part of a room, and are the best way to encourage your child to learn but enjoy it at the same time. The magnetic Blackboard clock from Great Little Trading Company allows you to write in your own numbers, timings or reminders, and this way kids can become more independent in remembering what activities they are doing and when. When starting school kids will need to be organised and so functional accessories like the Rainbow Coat Rack from Great Little Trading Company will help them keep their coat and bags tidy.
In a sense, the greatest freedom you have with decorating and furnishing a cool kid's bedroom is that there are no strict rules, although fun and practicality should merge to give the room the best potential for your child to enjoy playing as much as learning.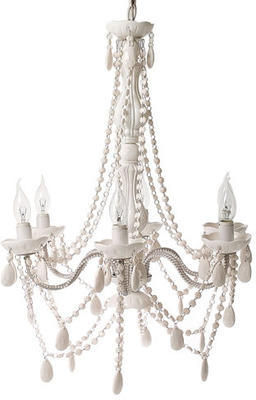 Many of us aspire to have a more glamorous boudoir that exudes style and comfort. Whatever size or shape of your room, you can use different elements can help pull the look together.
The first step is to start experimenting with colours, for example, pastel colours create a natural and calming feel in a bedroom. However, you should not be afraid to be more adventurous with colour, particularly when choosing your furniture and accessories, to make a bold statement.
Wallpaper can be the perfect backdrop to portray the romantic mood in a bedroom. True Blue wallpaper from BODIE and FOU is a perfect example of how your walls can ignite some passion and excitement into your bedroom. The high quality gold pigment gives a shimmery effect and a warm feel, which works well with earthy tones and with a few candles lit will create a romantic mood. If you want to create a feature wall in a bedroom, this works particularly well behind the bed as it draws your attention, and it allows you to set the theme of you room. Floral patterns are a great way to add a feminine touch to a room, or an intricate design like Sparrow wallpaper from 95% Danish adds detail and pattern to your decor.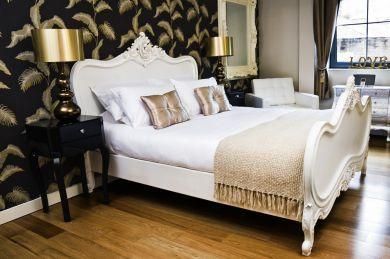 French-style, mirrored or ornate bedroom furniture is essential for a glamorous look. From bedside tables to wardrobes, you can choose to go big and bold or small and elegant, but either way you cannot fail to make your room more enchanting. Your bed will essentially be the focal point of your room, and so choosing one that has beautiful detailing such as the French provincial style Chateau carved bed from Lover's Lounge, will instantly give your boudoir a glamorous look. Accompany your bed with the hand painted Verona Silver Leaf bedside table from Sweet Pea and Willow, or a dressing table, to give you storage but in a way that does not look cluttered, and keeps the theme of glamour running through your room. For a sense of glamour, soft textures such as suede, silk or faux fur, or velvet are always a great way to make your room feel luxurious. Add a sumptuous and cosy feel to your bedroom with the Velvet quilt in Mulberry from Lombok, which would be the ideal feature to bring out pastel colours in your wallpaper. What better way to add glamour to you room than with sequins which can be on throws, bedspreads or cushions, like the small silver sequin cushion from Rockett St George. I love this cushion because it combines fun and style, and ties together the theme of luxury and comfort.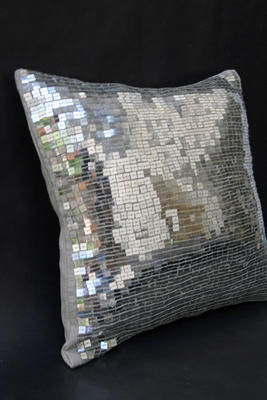 Finally, the key to a glamorous bedroom is mood lighting; to create a romantic setting choose a chandelier like Mimi Mimi Chandelier from The French Bedroom Company, which is ideal for smaller rooms. Ceiling lights can be hung over the bed and to illuminate all the best features in your room. Subtle lighting can create a romantic mood, and also give a dramatic feel of grandeur and elegance. Or if you'd prefer a free standing light to brighten up a corner, then why not choose something unique like the Miro Floor lamp from Tom Faulkner, with its hand finished silver leaf pattern.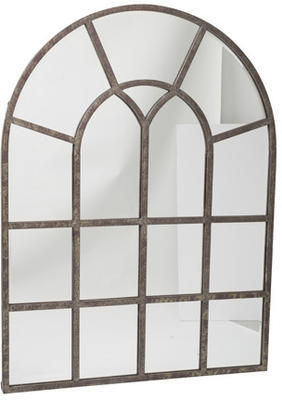 Get some light on the scene with this Arched Window Mirror from Graham & Green, £166.
This fantastic Arched Window Mirror can be used inside to give the illusion of looking into another room, or outside to give the impression of a bigger garden. It's a bit Alice in Wonderland, which is why I like it so much. And I've always wanted to live in a house with arched windows.
Fabulous in a hallway or above a fireplace it looks wonderful propped against the wall, reflecting light back into the room. And outside in the garden it'll create a lovely courtyard feel. It's got the look of architectural salvage about it, but with a metal frame and wood effect finish, it won't degrade outside.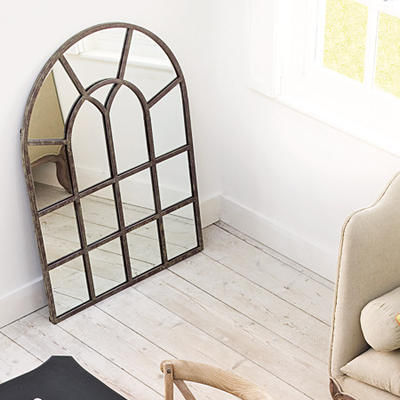 Standing at over a metre tall and almost a metre wide, you get a lot of mirror for your money. The same thing from a reclamation yard would be more or less double the price.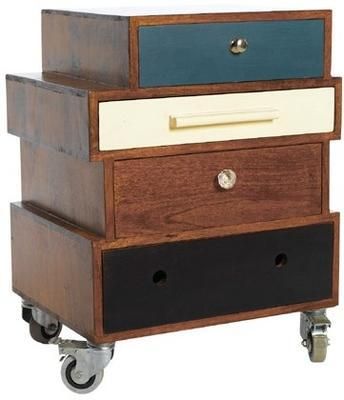 Keep your drawers tidy with a striking Mixed Up Side Table from Rose & Grey, £395.
This solid wood Mixed Up Side Table ticks so many boxes I'm completely in love. Unevenly stacked on top of one another, each drawer is unique, from the colour to the handles. It's one of those things you just want to get your hands on, opening and closing all the little drawers, and working out what to put in them. Maybe that's just me; I do have an odd adoration of anything with different compartments.
The eccentric stacking and eclectic handles give it vintage feel - but with a post-modern twist if you'll pardon my French. It reminds me of 1980s Memphis shelving units, but in a much more subtle colour palette. And as well as making it practical, the castors give it a contemporary industrial edge.
Fantastic as a filling cabinet in a home office, it could fit in almost anywhere; just roll it about until you find the right spot. I think I'd put it by my bed just so I could keep an eye on it. But unless I have a sudden windfall it's going to have to stay as a dream…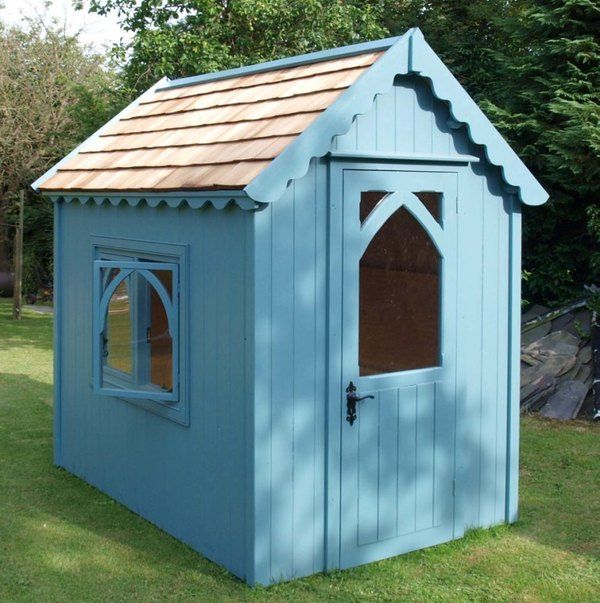 Have a garden shed to be proud of with The Gothic from The Posh Shed Company. From £1,750
To be perfectly honest, I don't really give my garden shed much thought. It's somewhere the garden equipment is stored and massive spiders seem to lurk. So given my aversion to gardening and giant creepy crawlies, I don't often venture near it.
However, if I had a shed from The Posh Shed Company, I could be convinced to change by mind and it will yours too because if you think sheds are boring, think again.
The Posh Shed Company's sheds come in three designs; The Potting Shed, The Gothic and The Contemporary, are available in three sizes and can be painted in a huge rang of shades. So forget going to your local DIY store for a boring shed and invest in one of these instead.
See this product at The Posh Shed Company...
(We don't sell this product yet but sign up to our newsletter and we'll let you know if/when we do)
Throw a fabulous cocktail party in your own back garden with some help from this Luxembourg Side Table by Fermob from Barbed. £415
Now that I know the summer isn't going to be a total wash out (please don't quote me on this by the way) I am determined to make the most of my garden.
Every evening meal will be outside and at the weekend the barbie will be on as soon as I get up and friends dropping in all day long, to eat, drink and be merry.
I also plan to show off my cocktail making skills, but I won't be running in and out of the flat grabbing obscurely named bottles of spirits because I'm going to treat myself to a Fermob Luxembourg Side Table from Barbed.
Not only is this table-come-trolley extremely cool, it's extremely practical too. The top provides the perfect place to chop fruit and concoct drinks for your guests while the bottom shelf is just the place to stash your bottles.
I love this vibrant yellow, but the Luxemboug is also available in 24 bright and summery colours.
Now, where did I leave my cocktail shaker...
(We don't sell this product yet but sign up to our newsletter and we'll let you know if/when we do)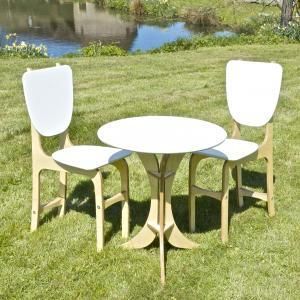 Add some 50s style to your al fresco dining with this La Luna bistro set from Sparrow & Finch. £299.95
It's official, summer is finally here and if you believe those in the know, we're set for a season of mini heatwaves.
Which means that you'll want to spend as much time in your garden as possible. Dining al fresco is one of my favourite summer pastimes whether it's a quick supper after work or a long, Sunday lunch surrounded by friends and family.
Which gives me the perfect excuse to splash out on this La Luna bistro set from Sparrow & Finch.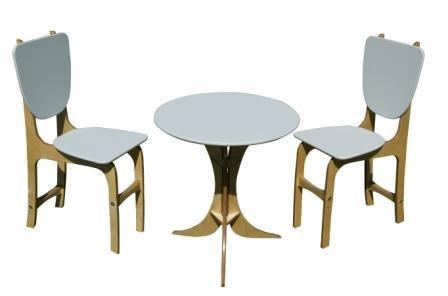 Elegantly crafted, the set compromises of two chairs and a table and is the perfect choice whatever your outdoor space.
However, what I simply adore about it is its nod towards classic 50s styling as so much of the garden furniture you see tends to be very contemporary or very traditional.
So dig out your salad bowl, fire up the barbie and settle down to a very relaxing feast.
See this product at Sparrow & Finch...
(We don't sell this product yet but sign up to our newsletter and we'll let you know if/when we do)
Add a quirky twist to your garden with these Big Scrubber seats from Hen & Hammock. £290
If you're looking for something a little different when it comes to garden furniture, I might just have found the thing for you.
Forget directors' chairs and deckchairs, these Big Scrubber seats designed by Ben Baker are just the ticket to add some quirky charm.
Made from willow canes and topped with a solid ash seat, they have been designed to look like big scrubbing brushes.
I think they're absolutely adorable and can't wait to get my hands on one.
Trying using them around a low table for relaxed garden suppers or use one alone to make a real statement.
See this product at Hen & Hammock...
(We don't sell this product yet but sign up to our newsletter and we'll let you know if/when we do)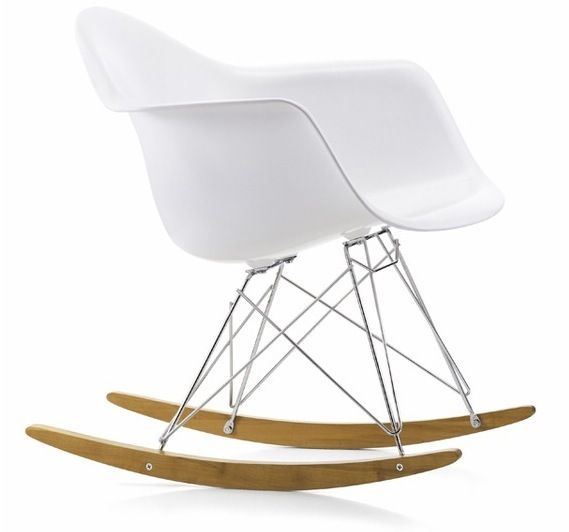 Reflecting light, stretching space, and revealing architectural form, a judicious application of white can quietly make a room express its full potential.
Applied to the walls or floor, white provides a silent surface on which anything goes.
White is as much a friend to poky rooms and dark corners as to grand, sun-filled studios. And you don't have to be an obsessive minimalist to enjoy it. Used in the right way, white will make space for the red wine drinker and the sticky fingered kid.
Living with White and Kids
While all vinyl matt paints are wipeable to an extent, Dulux Endurance is extra hardwearing and washable without loss of colour. Developed to deal with kids horsing around at home, Dulux also recommend the Endurance range 'if you fancy yourself as a bit of party animal'.
With their arsenal of crayons, if you've got young children and you want to go in for white furnishings, it's wise to choose sofas and armchairs with removable covers. The Sorrento range at John Lewis has removable and machine-washable covers, in a classic Jacquard stripe. At Ikea, the majority of fabric sofas and armchairs have removable, washable, and replaceable covers (just don't take the kids with you). Bemz also create bespoke covers to fit Ikea's most popular sofas and chairs.
White can be great for kids' bedrooms, particularly if space is an issue. With white walls and furniture as a base, introduce colour through accessories. The Little White Company offers simple, good quality white furniture. For the design-conscious child, the iconic (and wipe-clean) Panton chair comes in a diminutive 'junior' size, while for toddlers the Eames Elephant makes a cheerful companion. And if you're getting up for night feeds, an Eames rocker might just make it more bearable.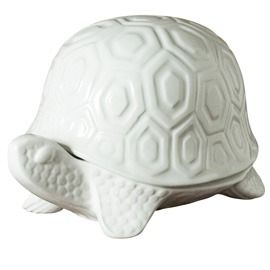 Making White Work
From walls and floors, to furnishing and accessories, the key to making white work is in your choice of materials. Whether you want to create an all-white house or use white sparingly as an accent, engaging the senses with variations in texture, natural materials, mirrors and lighting, will prevent white from becoming alienating and clinical. Sculptural plants cast dramatic shadows against white walls, for example, while mirrors enhance the capacity of white to highlight structural detailing.
Paintwork: For walls and ceilings, choose paint with a chalky, soft matt texture to avoid a glaring finish. The Little Greene Paint Company's Acrylic Matt Emulsion is particularly good, while their ULTIMATT® formula is also washable. For wood and metalwork a high gloss finish makes a striking contrast, but if you want something softer, go for a lower sheen with silk or eggshell. Little Greene's Acrylic Eggshell gives a subtle sheen to complement matt walls.
Flooring: White walls look fantastic against the rich tones of a real wood floor. The Natural Wood Floor Company has a beautiful selection, but if you want a white floor and you're lucky enough to have floorboards in good condition, try Ecos Organic's hardwearing floor paint. Floor tiles are also a great way to achieve a white finish using natural materials. The Limestone Gallery will cut and finish their extensive range to your specifications. A rug in bleached cowhide or with variation in pile depth will add another layer of texture to the room.
Soft Furnishings: The White Company has layering pretty much sewn up, with a sumptuous range of cushions and throws in cashmere and chunky knits, hand-quilted cotton and silk, each with individual textural details. White leather can look stunning, but to avoid the Miami effect, go for a design classic like Robin Day's Forum sofa. Reissued by Habitat, the wooden side panels in ash or walnut soften the bright white Italian leather.
Accessories: Anything geometric or highly textured will take advantage of the striking contrasts of light and shade achieved in white. JDS Architects' crushed bowls are particularly impressive, while the quirky and tactile pottery animals in Jonathan Adler's Menagerie add a sense of frivolity to a highly styled white home. A faceted Asteroid table lamp by Koray Ozgen will refract light across white walls, and the corrugated shades on George Nelson's wall sconces, reissued by Modernica, invite interesting shadows.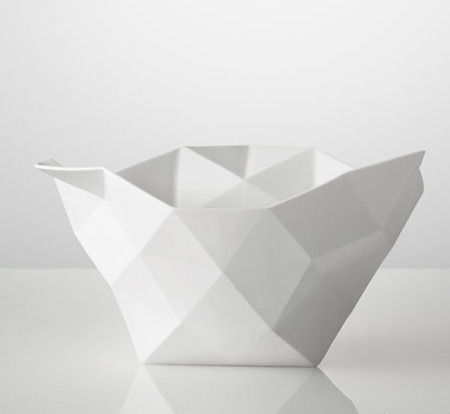 The Off-Whites
If you don't want to go all in for brilliant white, the off-white palette is softer and more forgiving, particularly in period homes. Fired Earth and Farrow and Ball offer excellent choice in off-whites and subtle shades. Particularly lovely are Bone White at Fired Earth and Pale Powder at Farrow and Ball. For wood and metalwork go for a brilliant white gloss to create a contrast or for a complementary look, go two shades lighter or two shades darker than the walls. A brilliant white ceiling will make the room feel larger. Choose accessories and soft furnishings in varying tones in the off-white palette for a calm and relaxing space. The Rug Company has a particularly good collection of cushions, wallhangings and pale carpets.
Living with white can be liberating, stylish and practical. Have a go, and if the worst happens, it's the easiest colour to paint over.
We've been roaming the highways and byways of the internet for inspirational interiors blogs, and we haven't come home empty-handed.
Top of the list of picturesque pit stops this week is the fabulously titled Domicidal Maniac. The maniac in question is Washington-based interior designer and window dresser, Scott Fanzzini. This is window-shopping in the virtual world, with inspiration at every turn: new designers, envy inducing interiors, style crushes and all manner of good-looking things (including Mr Fanzzini, I might add). He's also got a penchant for old movies – check out this post celebrating the set designs on How To Marry a Millionaire.
Next stop on the scenic route is Diary of a Wandering Eye. Another American boy with eclectic tastes, this anonymous blogger will lead you on a wanton chase through a landscape of visual delights. The Covet section left me slack-jawed with desire, especially for Greg Kulharic's ceramic vegetable pots. Whoever this wandering eye belongs to it knows where to look. And with a jaunty writing style, the hand's not bad either. The boy's got style in spades – just look at the fantasy musings and scrapbook photos in the My Future Home series.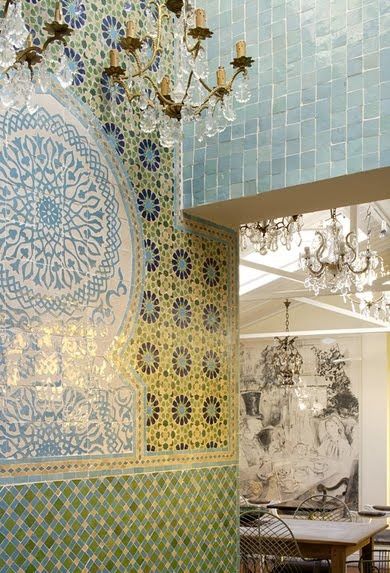 Back in Blighty, there's time to stop off for a pot of Earl Grey and a cucumber sandwich with Lynne at Tea for Joy. Dedicated to two of my favourite things – tea and vintage - this one's right up my street. And it really is a joy to behold – a reverie of teashops and teacups, patterns and prints, fifties furniture and beautiful British designs [http://teaforjoy.blogspot.com/2010/02/roddy-and-ginger.html].
That's it for this week, but remember, if you write your own interiors blog get in touch and we'll flag it up next time.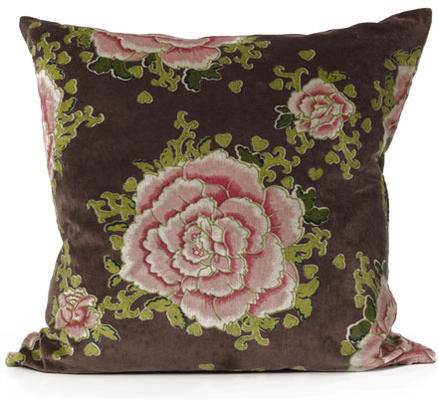 Add a touch of vintage glamour with these sumptuous velvet cushions from Graham & Green. £52
Just the thing Grace Kelly might have had in her boudoir, these 1950s rose-print cushions in plush velvet are wonderfully nostalgic. In a sophisticated vintage colour palette of brown, blush pink and green, they're as stylish as they are homely, bringing period charm to a room.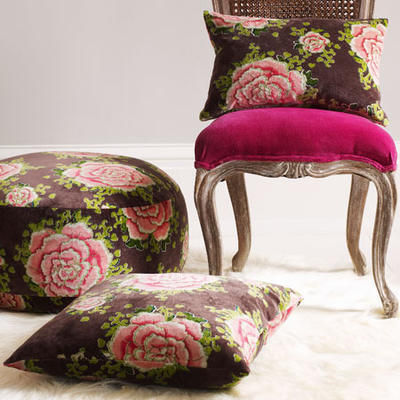 Plump and luxurious, with a duck feather filling, you can just imagine sinking into them on a sofa. And they'd look great in a bedroom, on an upholstered chair or scattered on the bed. But my favourite's got to be that circular floor cushion, resplendent in all its portly glory. It's so gorgeously squat. I want to fling open a door and find it winking at me in the corner of the room. Alas and alack, it's not in stock at the moment, but I'm told it'll be back in June.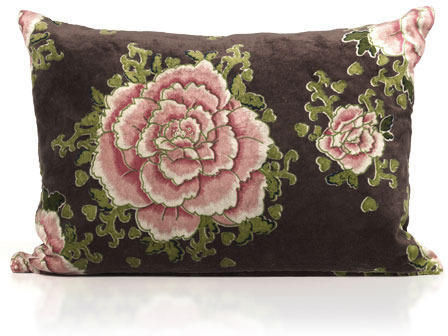 The calming colour palette, tactile fabric and fabulous vintage pattern on these cushions strike the perfect balance of style and comfort. I'm smitten.
Earl Grey's in first class company with these Stamp Collection Mugs from Utility. £10.95
Featuring the iconic image of the Queen on UK stamps, these striking mugs have vindicated my pastime. Stamp collecting is officially cool.
I don't mind admitting that I collected stamps as a child and I still save envelopes if I like the designs. So I felt just a little bit smug when I saw these Stamp Collection Mugs from Utility. Representing the best of graphic design in miniature, I don't even know why stamp collecting is seen as such a turn off.
But anyway, rather than go on a rant I'll let the mugs speak for themselves. Choose from the 'Sent with Love' version featuring the classic red first class stamp in a repeat pattern, or go large with a single stamp on the front and back of the 'First Class' version. And if you still don't believe in the inherent coolness of stamps, check out the fabulous original colours on the different denominations wrapping round the 'Multi Stamp' mug.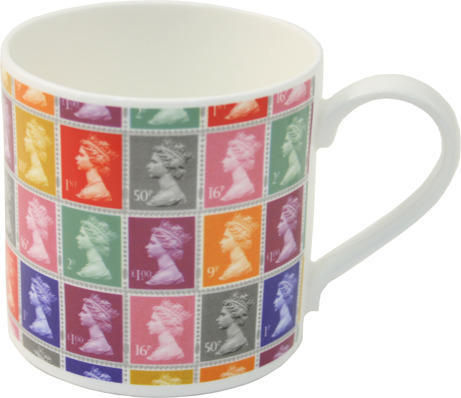 Put the kettle on and have a first class cuppa.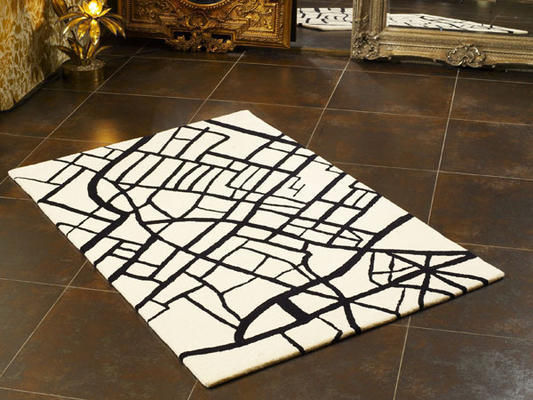 Get some street style at home with this stunning Soho map rug from Sheerhome. £399.99
Every man needs a globe and every house needs a map. Buck the trend for wall maps with this fantastic rug from Sheerhome, taken from the Soho streets.
Maps and globes are such captivating objects with a beauty all their own. It's something about the charm of the miniature, and viewing a vast expanse stripped back to its formal elements. The pared down monochrome palette of this Soho Streets rug gives it a contemporary edge, revealing the streets as pure pattern.
It's amazing how much a rug can transform a room and this one makes a real statement. Ideal for a home office or adding instant impact to the living room, being monochrome it could fit in almost anywhere. And Sheerhome will even customize the size for you. All their rugs are made to order.
For such a distinctive design, hand made in 100% wool with a thick, dense pile, this rug is fantastically good value. Time to raid the piggy bank.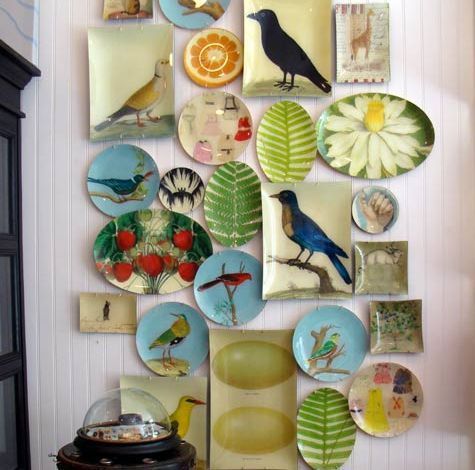 It's that time again where we pick out our favourite interiors blogs from around the globe.
First up this week is all-American blog Simply Seleta. Full of ideas for creative interiors projects and illustrated with beautiful photographs, it's a really uplifting read (as long as you're not the jealous type – check out these beach photos). The work of a designer mom of four, it's a lifestyle blog with an emphasis on homemaking, daydreaming, and taking inspiration from daily life. But expect to find a bit of everything – this lady is real magpie. Taking in yard sales, road trips, and all kinds of interiors, you could spend all day on here, living the American dream vicariously.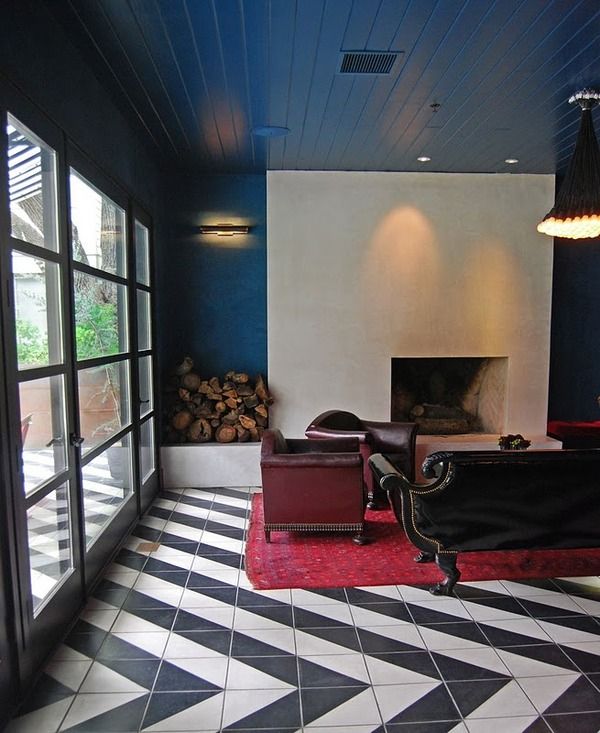 In my American dream I'm a cowboy on a wild-west ranch, but failing that I'll settle for this amazing Texan castle posted on Carolina Eclectic. If you're a bit of voyeur when it comes to other people's homes (I failed my driving test by looking into living rooms rather than at the road), then the 'Look Inside' section of this blog is perfect. You get to follow Carolina into wherever she's been, wallow in the photographs and pick up some ideas along the way.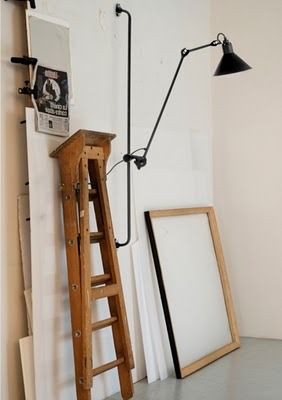 The final pick this week is the fabulously camp House of Beauty and Culture. This catty post on Gerard Butler's dubious design choices can't fail to amuse. With a 'now playing' note beneath most posts, and a play list spanning Rick Astley and Kate Bush to Mahler and Nick Cave, the content is just as eclectic, taking in auction finds (and disappointments), design icons rediscovered, out of print interiors books and new exhibitions. I love this cultural rundown of 1979.
As always, if you write your own design blog, get in touch and we'll give you a nod next time.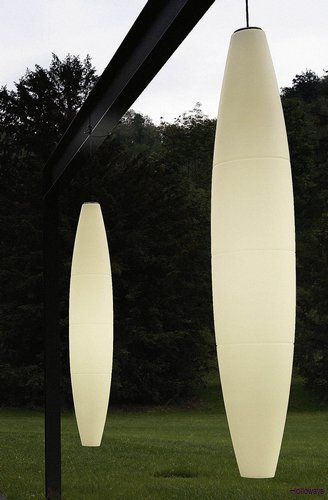 Create a dramatic lighting scheme in your garden with this Havana Pendant Light from Holloways of Ludlow. £255
You may remember that a few weeks ago I said that you shouldn't bother with electrical lights in the garden and that tea lights and hurricane lamps are all you need to add illumination to your outdoor space.
Well, you won't hear me say this very often but I was wrong.
And that was because I hadn't yet found the Havana pendant lamps from Holloways of Ludlow.
To say they're beautiful is an understatement; they will turn your garden from the dull to the sublime and add a warming glow for good measure.
These elegant columns are available in White and Yellow and are sure to have your neighbours peering over the fence.
Try hanging them from a gazebo or arch and then sit back and admire them.
Now if you'll excuse me, I'm off to eat humble pie and flick through the Yellow Pages for a good electrician...
See this product at Holloways of Ludlow...
(We don't list this product yet but sign up to our newsletter and we'll let you know if/when we do)