Features: November '11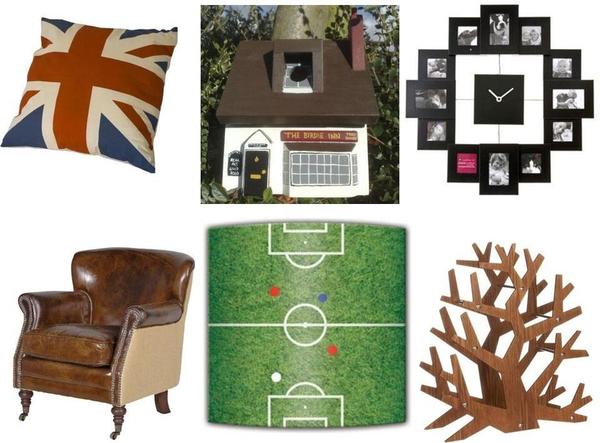 Put a smile on your old man's face this year with the best Christmas Gifts for Dad around.
Buying for your Dad can be a tricky task. So here's some of Furnish's best gifts for your loved one, to ensure you give him something a little more heartfelt than socks. Whether he's sports mad, a relaxed socialite or even a nature fanatic, these thoughtful gifts are sure to make you the winning present giver!
The Sorrento Vintage leather armchair from Sweetpea and Willow is a great gift for a man who thinks he's the boss! Not to mention being perfect for dozing after a big Christmas dinner.
Or maybe to ensure your Dad has a fail safe pressie, why not present him with the fancy John Lewis celebration 6 bottle wine rack to hold all his bottled gifts (or what's left of them!)
Whatever gifts you choose to give at Christmas, your Dad is sure to be thankful of your good taste.
(Clockwise from top) Aged Union Jack printed cushion, from The Contemporary Home £24.99, Handmade pub bird box, from Lindleywood £52, Family time photo frame clock, from Red Candy £29.50, Celebration 6 bottle wine rack, from John Lewis £40, T2Squared football magnetic notice board, from A White Room £42.50, Sorrento vintage leather armchair, from Sweetpea and Willow £425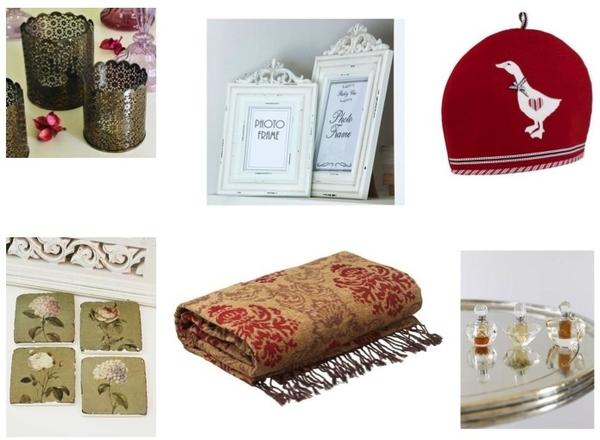 Discover beautiful handpicked gifts this Christmas, that all mums will love
If you're in need of a bit of gift inspiration this Christmas for your Mum, we have a stunning selection of hand picked gifted ideas that will definitely show just how much you love her.
Why not opt for something feminine and chic, such as these gorgeous Allegra Perfume Bottles from which will look fab in any bedroom. But if your looking for something that lends real festive style, then the adorable Goose Tea Cosy will make for a real homely present that any Mum would love to keep her tea warm on a frosty morning.
Bronze Fretwork Votives – Set of 2, £15.50, from Primrose & Plum, White Wooden Antique Style Photo Frame, £13.50, from The Orchard, Linen Goose Tea Cosy, £12.99, from The Contemporary Home, Rose & Hydrangea Coasters, £10.95, from Nordic House, Lancaster Throw, £50, from John Lewis, Allegra Perfume Bottle, £12, from Brissi.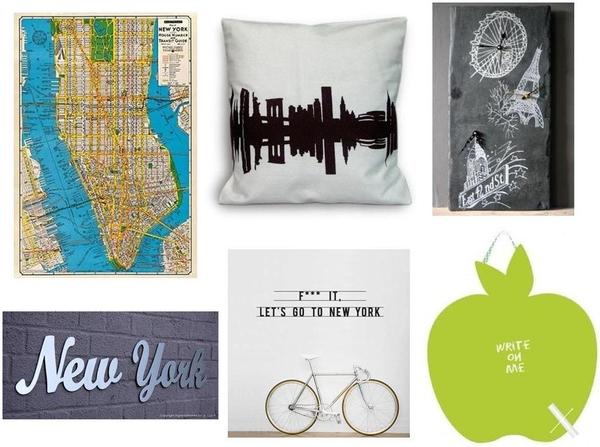 Inject a piece of the Big Apple into your home with our pick of the best New York accessories.
New York arguably has to be one of the most stylish cities in the world. So why not give your home a NYC makeover with some of Furnish's vibrant and unique accessories.
The city cushion New York, from Mocha is a perfect way of adding a touch of New York inspiration to your room.
Or if you feel your love for the big city should be showcased, the New York sign from Signs for Homes is great for giving personality to any home.
(Clockwise from Top) Cavallini map New York poster, from Bloomsbury £2.95, City cushion New York, from Mocha £35, London, Paris, New York time reclaimed slate clock, from Rockett St George £95, T2 squared apple big chalky board, from A White Room £19.99, Lets go to New York wall sticker, from Gifts with Style £24.90, New York sign, from Signs for Homes £99.95.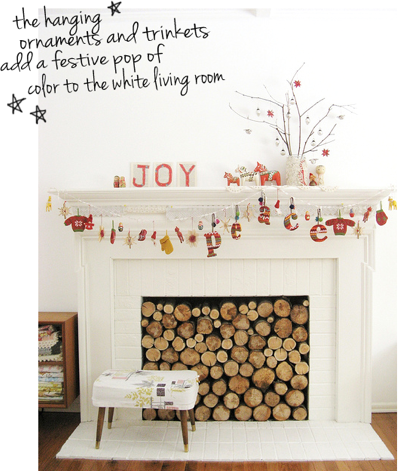 Here's our pick of the blogs that have had us hooked this week.
Bubby and Bean is the blog of Melissa Baswell Williams, a Chicago-based designer, artist, and blogger. Suffixed 'Living Creatively', Bubby and Bean focuses on 'all the wonderful things' in design and style. Melissa's easy to navigate blog is helpfully categorised making it simple to find the content that intrests you – we're particularly enamoured with the DIY section!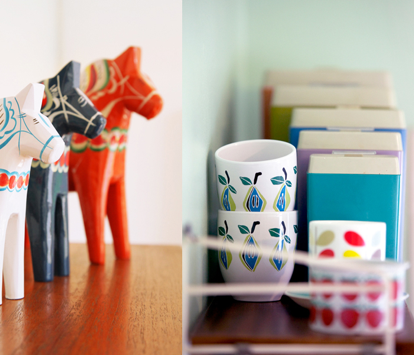 The completely absorbing and consistently beautiful blog, Bloesem Living, was founded by Malaysia-based, Dutch graphic designer, Irene Hoofs. Whilst Irene admits to a slight bias for Dutch design, her primary aim is to deliver outside-the-mainstream daily finds from around the world to her reader – and she does just that. Bloesem living is crammed with reviews of kitchenware, stationary etc. alongside a whole host of inspiring spaces.
As always, get in touch if you'd like us to feature your blog next time!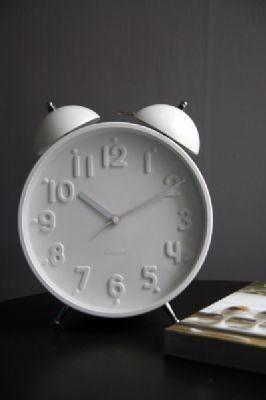 Make getting up a little more stylish with this Giant White Alarm Clock from Rockett St George. £49
I don't know about you but I'm finding it increasingly hard to get up when it's so dark in the mornings.
Forcing yourself to get out of bed when it's just as dark as when you went to the land of nod is tough going but something we'll have to put up with a little while longer.
So, a sturdy alarm clock is an essential bit of kit.
We like this Giant White Alarm Clock from Rockett St George which is based on a traditional design but presumably being giant means its ring is even louder.
So no more repeatedly pressing snooze on your iPhone alarm function, with this alarm clock in your life, you'll be up with the lark.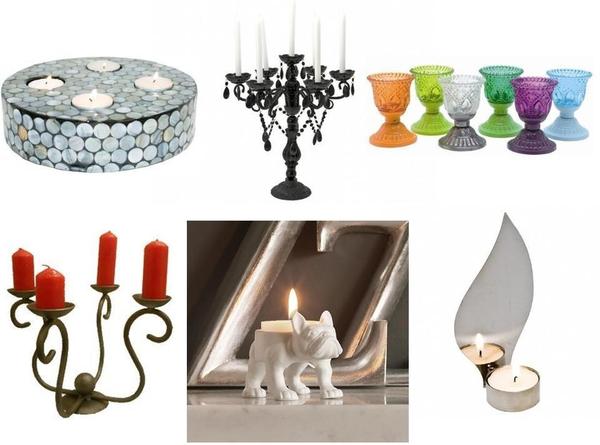 Lighten up your rooms with some classic candle holders.
Nothing sets the scene for a tranquil room more than a cosy atmosphere created by the flicker of candlelight.
So why not make this simple accessory appear a little more inviting, by investing in one of our decorative and stylish candle holders. From the lavish and glamourous, such as the Gypsy candle holder, from Dutch by design, to the simple yet striking such as the Pearl candle holder from Puji, Furnish has a wide choice to make your home feel a little more romantic.
(Clockwise from top) Pearl candle holder, from Puji £25, Gypsy candle holder – black, from Dutch by Design £45, Goblet tea light holder – assorted colours, from The Contemporary Home £5.99, Wall of Flame, from Dutch by Design £9.95, Bertie bulldog tea light holder, from Graham & Green £5.95, Christmas candle holder, from Metal Design Furniture £36.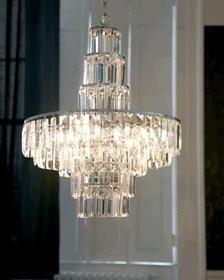 Give your home a glamourous feel with this Ockella chandelier from Decolight. £408
I saw my dream house at the weekend. Double fronted-Georgian townhouse, sweeping front staircase, beautiful red brick, 14 rooms over three floors and in the heart of Dulwich Village.
Unfortunately, at £3.4m, for now it is just a dream but I can't help daydreaming about all the fun I would have decorating it.
My first buy would be this Ockella chandelier from Decolight. With its stunning array of crystal droplets, it'd be the perfect light to create an impressive first impression in the hallway.
Back to reality though and this pendant will look great in any home – try using it in a bedroom for a touch of decadent art deco chic or in a dining room to wow your guests.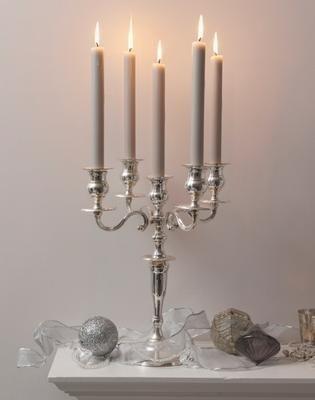 Add some drama to your dining table with this 5 Arm Silver Candelabra from Brissi. £145
With Christmas alarmingly just around the corner, it's time to start thinking about getting your home ready for the festive period.
A simple yet effective way to add some drama to your Christmas dining table is to add a candelabra.
There's a wide choice available from contemporary to classic and I adore this 5 Arm Candelabra from Brissi.
Elegant without being too fusty, it will create the perfect centrepiece and become a firm favourite long after Christmas has passed.
Create the perfect wintry look in your home with the enchanting trend of folk
Create the perfect wintry look in your home with the enchanting trend of folk.
If your looking for a bit of style inspiration for your home this winter, then look no further than the latesttrend inspired by the traditional, magical and naturetheme of folk.
This whimsical style draws much inspiration from classic folkloric motifs of beautifully intricate patterns combined in rich and bright colour schemes, resulting in designs that wonderfully blend tradition with the chic and contemporary.
To add beautiful key pieces to your home, the Embroidered Folk Cushion from Primrose & Plum combines stylistic patterning in contrast with its stark pink colouring and makes for a fabulous statement.Opting for smaller key accessories such as the Scented Folklore Candle from Bloomsbury, will add a soft touches of wintry charm to your home.
Folklore Cake Stand, £38, from John Lewis, Embroidered Folk Cushion, £18, from Primrose & Plum, Scented Folklore Candle/Bergamot & Nettle, £22.95, from Bloomsbury, Nouvelles Folk Tree Wall Stickers, £16.50, from John Lewis, Folklore Mug, £6, from Hunky Dory, Folklore Pink Enamel Plate/Wild and Wolf, £8.95, from Bloomsbury.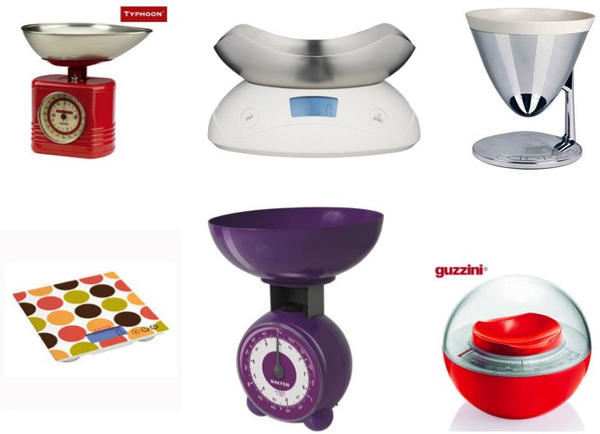 Brighten up your kitchen and create maximum impact with a set of colourful kitchen scales
Everyday kitchen accessories are both essential and practical, but that doesn't mean they have to be boring.
If you're looking to add a splash of cheerfulness to your kitchen, these kitchen scales are a great way to introduce colour. To add instant vividness and style opt for the colourful Typhoon kitchen scales, a wonderful take on the classic retro style in a vibrant red, it's sure to add liven up any kitchen.
Typhoon Vintage Kitchen Scales, £27, from Red Candy, Joseph Joseph Easy Pour Kitchen Scale, from £38.40, from John Lewis, Bugatti Uma Kitchen Scale, £117.44, from WhereDidYouBuyThat, Typhoon Electronic Kitchen Scales, £36, from Heal's, Salter Orb Mechanical Kitchen Scale, £10, from John Lewis, Guzzini Sefra Mechanical Scales, £41.40, from Red Candy.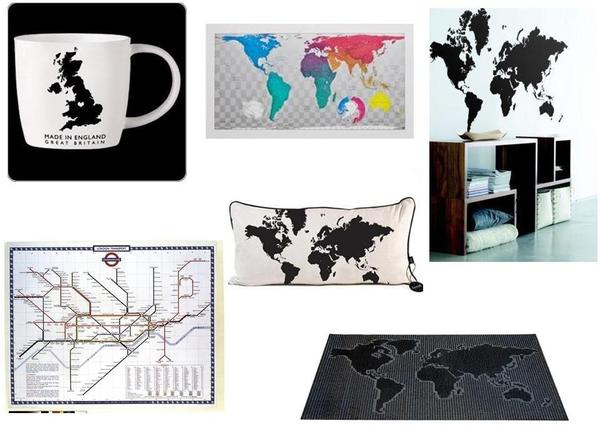 Bring some geography into your home with our best map buys.
Not everyone knows their Uganda from their Uruguay, but with Furnish's map accessories, your geography knowledge is sure to improve! Not only will they educate you in everything longitude and latitude, these finds are a great way of injecting some sophisticated style into your home.
Whether it be to greet your guests with the subtle World Pin doormat from Dwell or make a bold impression with the World map wall sticker from Lover's Lounge; you're sure to impress with your geographical prints wherever they're on show.
(Clockwise from top) Made in England – bone china mug, from The Contemporary Home £10.95, Future map magnetic noticeboard, from Heal's £80, World map wall sticker, from Lover's Lounge £75, World pin doormat, from Dwell £19.95, World map cushion, from 95% Danish £69.95, Cavallini poster London underground map, from Bloomsbury £2.95.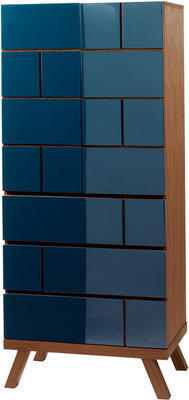 Stash your clutter in style with this Brick Cabinet in Midnight Blue from Dwell. £799
As well all know by now, I'm a tad obsessed with storage and keeping my home clutter free.
The real reason is that I'm a hoarder and it was only a few weeks ago that I could bring myself to throw away seven years of back issues of a magazine I haven't worked for since 2008.
I still get a nagging feeling that I'll need that feature on wallpapering but the other half insisted enough was enough.
Still, I want this Brick Cabinet in Midnight Blue so badly that I'm desperately trying to find things to put in it and justify the purchase.
Made from walnut and finished with high gloss gorgeousness, the cabinet looks like a series of small drawers and cupboards when it is in fact just three drawers and two cupboards.
Ideal for use in any room in the home, it will ensure you'll be clutter free and stylish too.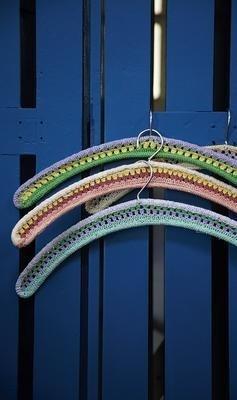 Add some style to your wardrobe with these Crochet Coat Hangers from Plumo. £9
On the face of it, coat hangers are fairly dull things. One of life's necessities but definitely dull right?
Well actually wrong, because these super cute Crochet Coat Hangers from Plumo are far from dull. They're very pretty and a perfect way to add some colour to your wardrobe.
Available in three colours, they look like someones Granny's made them and are just the ticket if you're fed up with hanging your garbs from those horrible metal hangers that come free with dry cleaning.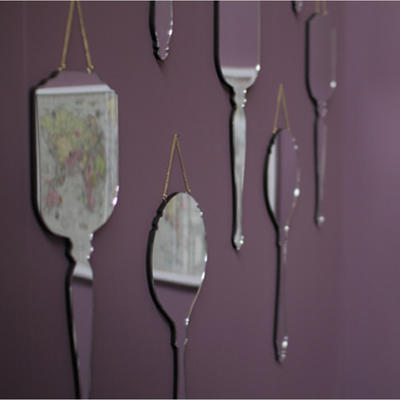 Find out who's the fairest of them all with these Ara Wall Mirrors from Lifestyle Bazaar. £29.95
My latest obsession is mirrors, which means cushions and chairs are taking a step back for a while.
Vintage mirrors are my favourite and I'm planning on adding to my collection soon, with a narrow and fairly dark hallway my plan is to adorn the walls with various shapes and sizes.
While on the hunt for relics of the past, I stumbled across this collection of Ara Wall Mirrors from Lifestyle Bazaar.
Based on Victorian hand mirrors, I adore their shape and vintage styling.
They're a fabulous way to update a plain wall without breaking the bank and will create a real focal point above a dressing table.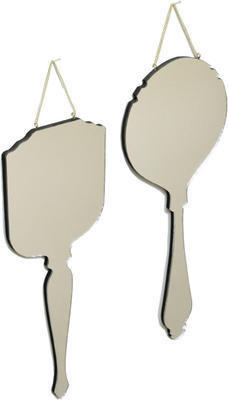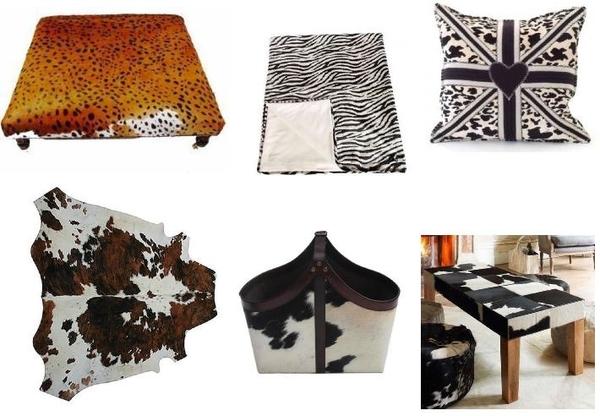 Take a walk on the wild side this season with the sassy trend of Animal Print
Ranging from leopard print footstools to cow hide magazine racks, the ever-growing stylish trend of animal print is guaranteed to bring a splash of glamour and animalistic playfulness to the most polished of homes.
This sassy trend work well by adding small key pieces into a space to allow a great mix of texture and warmth. The Union Jack Square Leopard Print Cushion proves a perfect statement piece and will add a splash of classy glamour to any home. Or if your looking to fully embrace the saucy trend, opting for large oversized pieces such as the Tricolour Cowhide rug will work perfectly on any flooring, to create depth and warmth within your home.
Leopard Print Footstool, £445, from London Cows, Zebra Throw, £185.50, from Occa Home, Jan Constantine Union Jack Square Leopard Print, £82, from Occa Home, Tricolour Cowhide, £295, from The French Bedroom Company, Cowhide Magazine Holder, £79, from London Cows, Flora Cow Skin Coffee Table, £395, from Graham & Green.
Luxuriate and relax in style this winter with a sleek and trendy Chaise Longue
As the winter is approaching in all its cold misery, we all look for home comforts to get cosy and relax in and what better way then to indulge this season in a luxuriously comforting Chaise Longue.
Cosy up in the lavishly chic Deauville Velvet Silver Chaise Longue, with its soft velvet texture, it will make the coldest of homes toasty. Or if your looking for a real style statement to brighten up your home, opt for the gorgeously contemporary Lime/Pink Stripe Chaise, with its unusual curvaceous shape and rich tonal stripes it's guaranteed to bring effortless style to your home.
Ritz Lime/Pink Stripe Chaise, £1,404, from The Pole House, Deauville Velvet Silver Chaise Lounge, £425, from The Lover's Lounge, Eichholtz Chaise Lounge Grey Linen, £1,140.50, from Occa Home, Carmen White Chaise Lounge, £1,959, from Fashion For Home, Corbusier Cow Hide Chaise Lounge, £1,215, from The Pole House, Stone Striped Chaise Lounge, £1,103, from Sweetpea and Willow.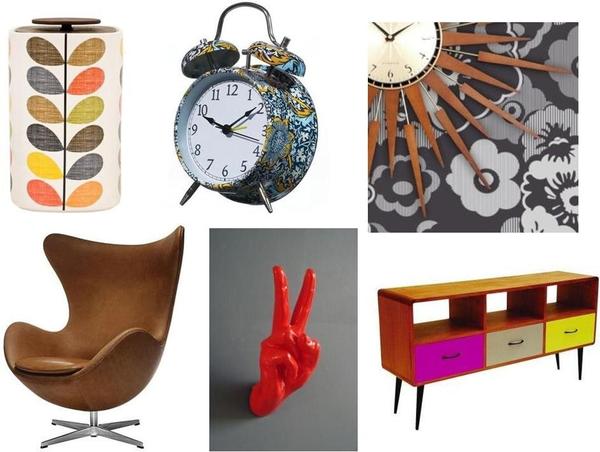 Give your home some colour with these 1960's style designs.
Vintage has never been more stylish. So why not embrace the trend by injecting some 1960's goodness into your rooms?
If you fancy a subtle hint of the sixties into your home without it looking dated, the Alice wallpaper from BODIE and FOU is perfect for channelling that hippy time vibe. But if you want more of a statement piece, the Kritz Hansen Egg Chair from Utility is a style classic which is sure to wow your guests with its vintage charm and style. From kitsch prints to furniture designs, Furnish has everything you need to transform your place into a swinging 60's haven.
(Clockwise from top) Orla Kiely bread bin, from Bloomsbury £75, V&A Kennet alarm clock Wild and Wolf, from Bloomsbury £17.95, Alice wallpaper, from BODIE and FOU £45, Vintage sideboard console – multi coloured, from Alexander and Pearl £525, Peace hand hook, from Rockett St George £100, KRITZ HANSEN egg chair – leather, from Utility £5,863.32.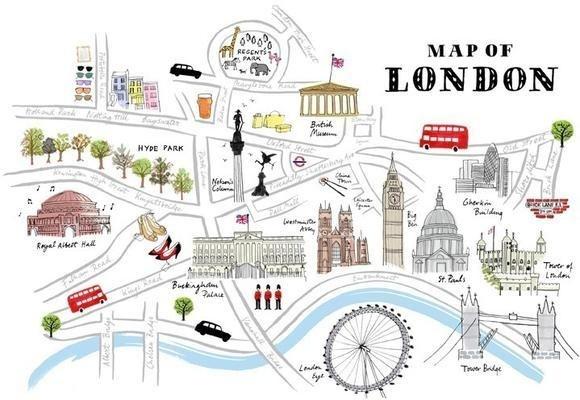 Add some capital style to your walls with this Alice Tait London Map Print from Bloomsbury. £19.95
I have always been fascinated with maps and it would appear with the current prolific trend for them in the home, I'm not the only one.
Of course, being proud of my hometown, I have a particular fondness for maps of London and this Alice Tait London Map Print from Bloomsbury is a particular favourite of mine.
I love this beautifully illustrated design which shows all the important landmarks of this fair city from the historic Tower of London to one of the skyline's newest additions, The Gherkin.
A perfect gift for visitors and Londoners alike, it's guaranteed to look prettier than sticking a page from your A-Z on the wall.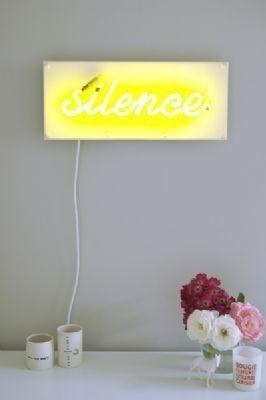 Light up your living space in style with this Bianca Hall Silence Is Golden Neon Sign from Rockett St George. £570
I always thought that those who had neon signs in their homes were either superstars or models who lived in Manhattan lofts.
How wrong I was because it turns out even people like you and me can with this Bianca Hall Silence Is Golden Neon Sign from Rockett St George.
Perfect for jazzing up a plain wall, this sign is bound to be the talking point of any room.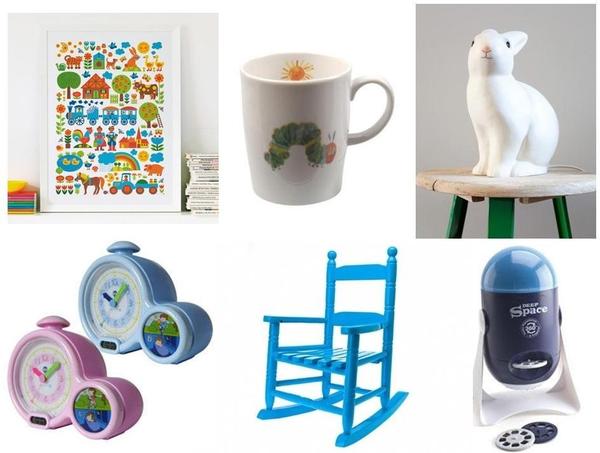 Treat your children to something special with our pick of the best children's accessories.
Make your rainy, cold days stuck inside a little more interesting with Furnish's Children's accessories that are sure to keep your little ones happy.
If you fancy injecting some classic, childhood design into your home, the Children's rocking chair from Dutch by Design is perfect for story time before bed. But if you prefer something a little more this century, the Deep Space home planetarium & projector from Great Little Trading Company, is a great way to make learning fun, turning their bedroom into outer space in an instant!
Whatever you choose, you're sure to be in the good books of any youngster with any of these fabulous children's finds.
(Clockwise from top) Farmyard poster, from byGraziela £17.50, The Very Hungry Caterpillar mug by Portmeirion, from Heal's £8, Kitsch resin lamp – rabit, from Rose & Grey £55, Deep space home planetarium & projector, from Great Little Trading Company £32, Children's rocking chair, from Dutch by Design £35, My first alarm clock, from Great Little Trading Company £40.