Features: December '11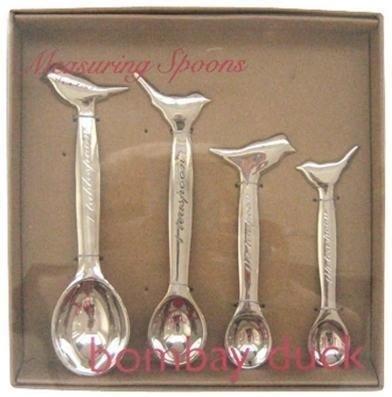 Get your measurements right in style with these Vintage Bird Measuring Spoons from Oliver Bonas. £26
One of my new years resolutions is to bake more, another is to get fitter and while those might seem a bit contradictory, they are, nonetheless, my resolutions.
One of the things I always struggle with when baking is my measurements.
So to make sure I never get them wrong again, I'm going to invest in a set of these gorgeous Vintage Bird Measuring Spoons from Oliver Bonas.
And if I end up breaking my resolution then they can sit on my worktop looking pretty – sure beats a set of your bog standard scales!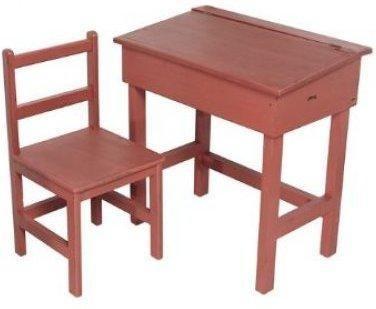 Add some retro style to a playroom or bedroom with this Childs School Desk & Chair from Fields of Blue. £125
I don't know about you but I find some children's furniture a little bit childish and yes I do realise how ridiculous that statement sounds.
Nonetheless I know what I mean and I'm sticking to mu guns. Just because they're small doesn't mean they don't have style – quite the contrary.
So it would be nice to find something that isn't covered in the superhero of the moment.
If you feel the same, I have good news as I found this delightful Childs School Desk & Chair from Fields of Blue.
Featuring an old-fashioned school desk and simple wooden chair, it's perfect for a child's playroom or bedroom.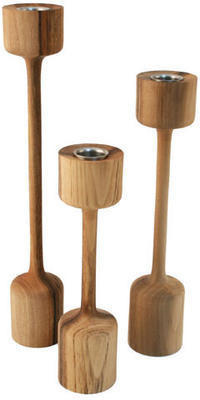 Add some utilitarian chic to your home with these Walnut Candlesticks from Utility. £20
Utilitarian looks set to remain a big trend in 2012 when it comes to interiors.
Some say it reflects the economic doom but I for one quite like it; the trend not the financial doom that it.
Others, more optimistically, say it's about a return to embracing well-crafted products that stand the test of time rather than crappy bookshelves that last just long enough for you to put one book on them.
These Walnut Candlesticks by German designer Sarah Finn are available from Utility and offer a perfect way to add a small dose of utilitarian style to your home.
Try using a group of them to create a simple yet effective centrepiece or line them up on a mantelpiece to create a real style statement.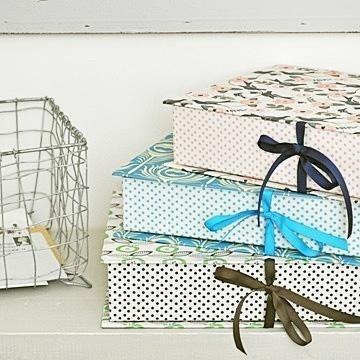 Keep treasured cards and notes safe with one of these Keepsake Box Files from Primrose & Plum. £22
I don't know about you but as a self-confessed hoarder, I love to keep special cards and letters people give me.
I have all my 30th birthday cards, every single card my husband has ever given me and amongst other the letter my big sister wrote to me at university, explaining, wait for it, that she'd just been shown how to use email.
Moving swiftly on before someone is clever enough to work out just how old that last statement makes me, the problem is I'm fast running out of space to stash these precious pieces of correspondence.
The solution is these super pretty Keepsake Box Files from Primrose & Plum.
Prettily decorated, the files also have a ribbon to keep your most treasured letters and cards safe and prevent your drawers becoming over-stuffed.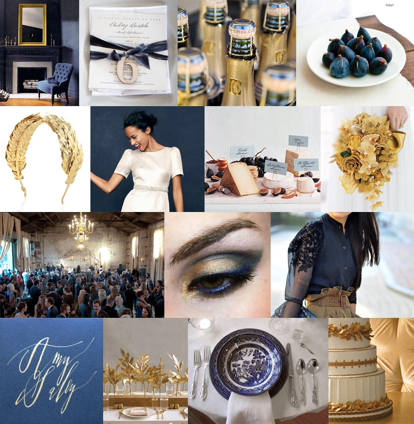 Here's our pick of the blogs that have had us hooked this week.
Strictly speaking, Snippet & Ink is a wedding blog. However amongst the gorgeous photos of real weddings you can find plenty of inspiration for your own interior design pursuits; as demonstrated by Kathryn's wonderful inspiration boards.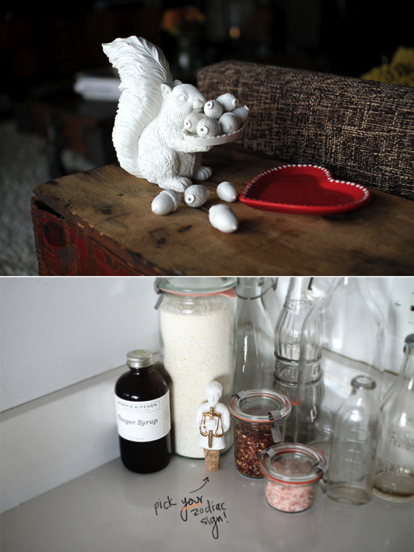 Designlovefest is a design blog curated by Bri Emery. Bri is a graphic designer, and Designlovefest began in 2009 as a result of her obsession with type and images. However the blog has since evolved to include snippets of Bri's personal style, interior design ideas, shopping ideas and plenty of quirky interludes. Bri's writing is fun and upbeat and in combination with the vibrant photography, Designlovefest is a perfect read for a dreary afternoon.
As always, get in touch if you'd like us to feature your blog next time!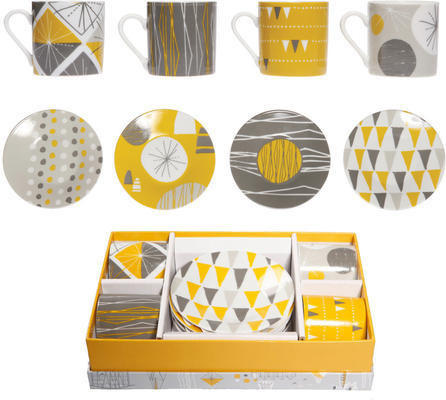 Make after dinner coffee more stylish with this Festival Porcelain Espresso Set from Mini Moderns. £19.95
It would appear I have inherited my love of espresso from my Dad although secretly I think for me it's more about the cute coffee cups than strongest shot of coffee you can get.
I have started to collect them over the years, dotted around the living room or kitchen – a classic Spode Blue Italian one currently holds my teaspoons.
It appears my collection is about to grow as I simply adore this Festival Porcelain Espresso Set from Mini Moderns.
Featuring MM's gorgeous Festival print, designed to celebrate 60 years since the Festival of Britain, each cup has a different section of the print which makes for an eclectic collection.
Whether you choose to display them or wow guests with them after supper, one things for sure, they're really rather lovely.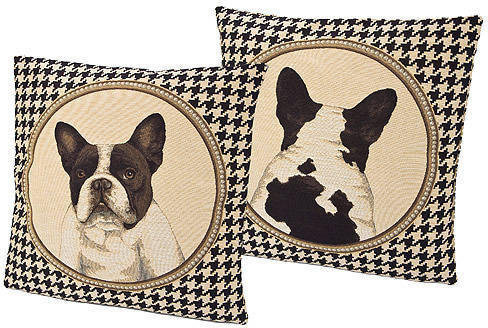 Add some canine chic to your scheme with this French Bulldog Cushion from The French Bedroom Company. £70
I am the first to admit that my dog obssesion is getting out of hand. I mean, if I see a dog when I am out and about, I can't resist giving it a smile, a pat and cooing at it like it's a new born baby.
In fact, I'm more interested in dogs than new born babies.
If I happen to go past Battersea Dogs Home at exercise time, I come over all giddy and during a bus journey the other day shared with a Burmese Mountain puppy I was beside myself with excitement.
Sadly, getting a dog is off the cards (landlord is mean, I am away too much, the other half works long hours – the list goes on) but that doesn't mean I can't look!
As such, I'm also obsessed with dog-inspired interiors which is why I love this French Bulldog Cushion from The French Bedroom Company.
The front shows the gorgeous portrait of a French Bulldog while the back shows the rear view. I love that they've chosen to use a houndstooth check and the background too.
Perfect for livening up a plain sofa, it makes the perfect gift for a dog lover like me!
Keep your periodicals and glossy interiors mags in check with The Daisy Magazine Basket from Graham & Green. £85
If you ask those in the know, they'll tell you print publishing is all but dead and online is the way forward.
While people don't buy magazines in the millions like they used to, they do still buy them in the thousands so I reckon they're around for a while yet.
Personally, I think we have the best of both worlds. being able to read a blog written thousands of miles away AND pour over the latest glossy with a cup of tea.
As such, I have been looking for a magazine rack for quite sometime although nothing seems to be fitting the bill.
Well, that was until I found The Daisy Magazine Basket from Graham & Green.
Made from stitched cow hide, it's super stylish and generous enough to hold even the biggest magazine collections.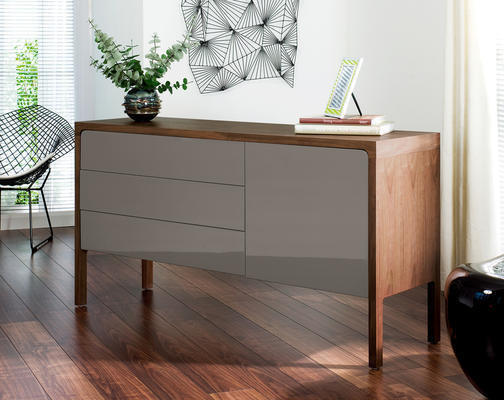 Make storage stylish with this Portofino Sideboard in Stone and Walnut from Dwell. £499
With moving house one of my plans in 2012, it looks like I'll be saying goodbye to my beloved G Plan sideboard.
As tempting as it is to take it with me, I think my landlord might notice a massive piece of furniture has gone missing.
That's one of the problems with living in rented accommodation but hey ho.
This Portofino Sideboard from Dwell is a worthy replacement.
A perfect retro shape, finished in walnut veneer, I adore its glossy stone drawers and cupboard.
Perfect for living and dining rooms, it will also work in a bedroom.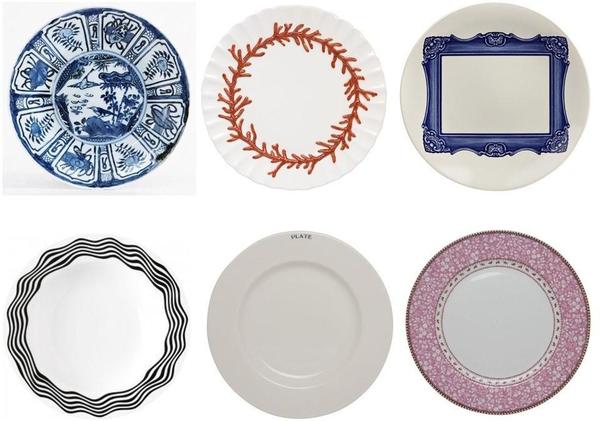 Host dinner parties in style with our pick of the best dinner plates.
With the festive period just around the corner, crackers and napkins for the big day are a must. However, the modest dinner plate shouldn't be overlooked, so why not create a gorgeous dinner table with our pick of the most stylish dinner plates around.
If your culinary creations are a work of art, the Art of Entertaining Dinner Plate from Designed in England is perfect for showcasing your cookery skills.
Or if you fancy something simpler, the Dinner Plate by Emma Bridgewater from Liberty is perfect for keeping your table classic and fresh.
(Clockwise from top) Kraak dinner plate large, from OKA £29, Reef dinner plate, from OKA £12, Art of entertaining – dinner plate, from Designed in England £11.50, Dinner plate PiP Studio, from Liberty £11.50, Dinner plate Emma Bridgewater, from Liberty £19.95, Missoni home bianconero dinner plate, from Occa Home £40.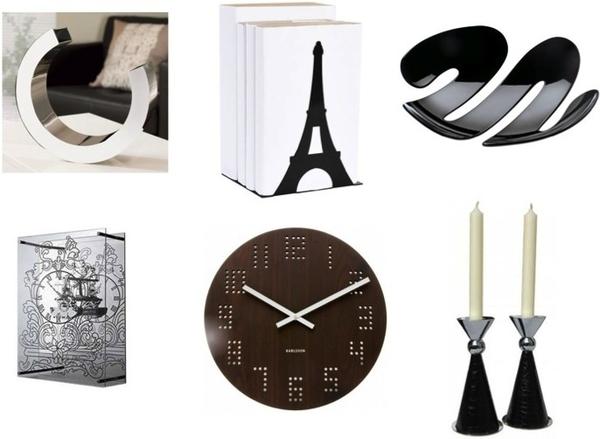 If you have a city chic loved one in mind then why not splash out on a trendy cool gift this Christmas

If you're looking for a contemporary, sleek gift, we have the perfect solution with a selection of unusual and trendy accessories any urbanite will love. The stunning Innermost Ghost Mirror, from Heal's with its quirky style features will be a great piece for any city dweller. Or if you're looking for a gift that's totally unusual and definitely cool, this Semi Circle Vase, from Dwell hits the spot perfectly. Semi Circle Vase, £89, from Dwell, Eiffel Tower Bookend, £18, from Utility, Black Fruit Bowl, £21.98, from Gifts With Style, Innermost Ghost Small Glass Clock, Yee-Ling Wan, £120, from Heal's, Perforated Walnut Clock, £65, from Dutch By Design, Faux Crocodile Leather Candlestick (Set Of 2), from Coco Male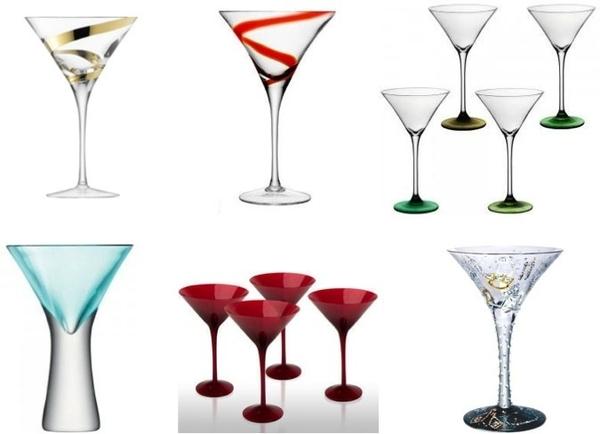 Celebrate and drink in style this Christmas with a gorgeous cocktail glass

This Christmas why not bring back the bygone tradition of cocktail hour with one of our stunning cocktail glasses? Whether you're into (alcoholic or non alcoholic) Cosmopolitans or Martini's there are many styles to suit all. To get into the Christmas spirit opt for the gorgeous Malika Spiral Cocktail Glass in dazzling gold, it's perfect for jazzing up any table and is the perfect way to wow guests. LSA Malika Spiral Cocktail Glasses, £35, from John Lewis, LSA Salsa Cocktail Glasses, £45.50, from Red Candy, LSA Coro Cocktail Glass Leaf Assorted – Set Of 4, £29, from Occa Home, LSA Bodo Cocktail Glass – Set Of 2, £29, from Occa Home, Midnight Cocktail Glasses, £8.40-£31, from Red Candy, Lolita Girl's Best Friend Martini Glass, £18, from John Lewis.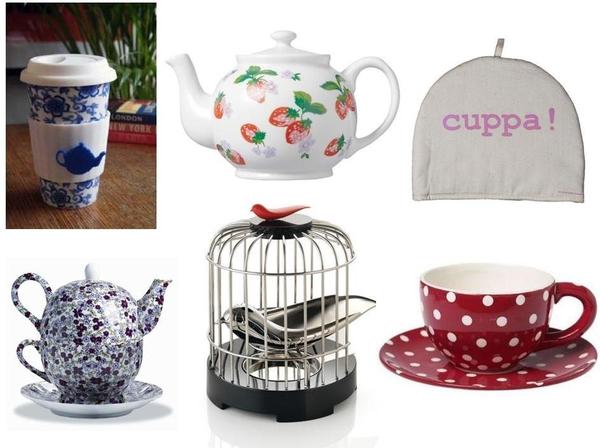 Give your tea-loving friends and family something they'll adore with our round up of gifts.
Whether they enjoy a classic cup of builders, a fragrant Earl Grey or an exotic Lasang Souchong, you're sure to give them a warming Christmas gift this year with these fabulous tea-inspired gifts.
The Alessi Tea Matter Tea Strainer from Utility is a creative and beautiful way to strain loose leaf tea in style. And if they're entertaining, the Cath Kidston Strawberry Teapot from John Lewis is perfect for those afternoon tea parties.
(Clockwise from top) ECO re-usable coffee and tea lover cup – pretty blue floral, from Rockett St George £12, Cath Kidston strawberry teapot, from John Lewis £19.50, Cuppa Tea cosy, from Hunkydory Home £8, Set of 2 red spotty tea cup and saucer, from Lovers Lounge £15, ALESSI tea matter tea strainer, from Utility £18.90, Chelseaware tea for one set purple and pink, from The Orchard £16.50.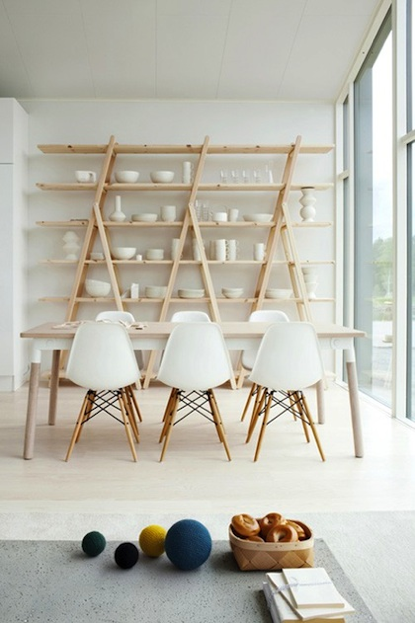 Here's our pick of the blogs that have had us hooked this week.
It's no secret that I'm a little obsessed with all things Scandinavian. So as you can imagine I was delighted to stumble across an entire blog on my favourite subject: Lovenordic Design Blog. Written by Samantha, a London-based Interior Designer with an Icelandic mother, Lovenordic Design Blog is dedicated to the work of photographers, stylists and designers from Scandinavia. She frequently posts features on stunning private homes both in Scandinavia or wherever there is design encapsulating the minimalistic yet functional design ethos of the region.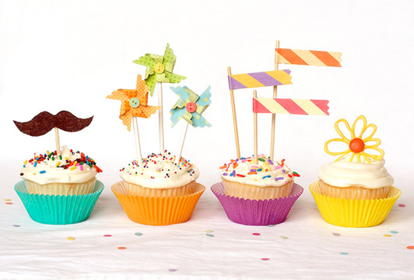 Somewhere Splendid is the beautifully presented blog of Maddy and her husband Devon, both full time art directors and graphic designers. Beginning in 2010, shortly after the couple purchased their first home, the blog predominantly covers home renovation and décor – but there is also great content on entertaining, cooking and plenty of crafty DIY projects; a perfect read for a rainy afternoon.
As always, get in touch if you'd like us to feature your blog next time!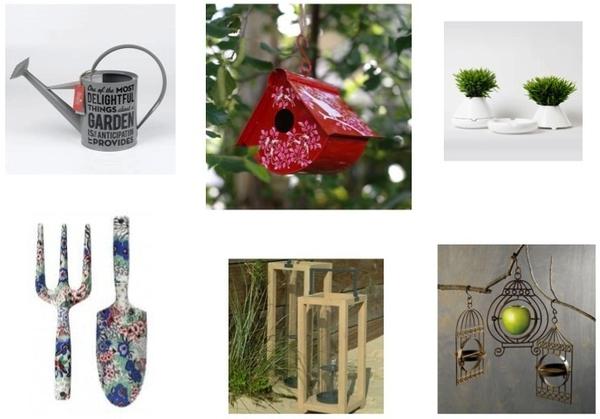 Discover the perfect garden gift this Christmas for all your green fingered friends
Whether your loved ones enjoy casual pottering in the garden or are real green fingered fanatics, here at Furnish we have a wonderful selection of garden related gifts to suit anyone who loves the great outdoors.
For a real garden treat, why not opt for the Hand Painted Bird House from The Orchard. It's attractively sweet design is one not to be missed. Or if something a little more practical is better suited, this gorgeous Watering Can Lifestyle Bazaar with its contemporary lettering will definitely hit the spot.
Watering Cab, £34.95, from Lifestyle Bazaar, Hand painted Bird House, £10, from Red From The Orchard, Tab B, £34.50, from Vitamin, Celia Birtwell Garden Tool Set, Wield and Wolf, £19.95, from Bloomsbury, Poistand Lantern, £45-55, from The Garden Trading, Hanging Birdcage Bird Feeder, £15, from The Orchard.
Find your perfect napkins this Christmas with our stylish festive range.
As the festive season is upon us, now is a better time than ever to splash out in all Christmas festivities. One thing that's always vital for Christmas is napkins and they're a key item that will adorn every table.
So if you're looking for one to decorate your table in lavish festive style, the gorgeous red John Lewis Snowflake Napkins are sure to add a touch of cheerfulness to any table.
John Lewis Snowflake Napkin, £4.00, from John Lewis, Francesca Napkin, £6.00, from John Lewis, Pepperberry 40cm Napkins X 20, £4.50, from John Lewis, Lombok Arigon Design Napkin In Natural, £5, from Lombok, Square Linen Napkins Set Of 6, £28, from OKA, Lexington Seaside Blue Star Napkin, £10, from Occa Home.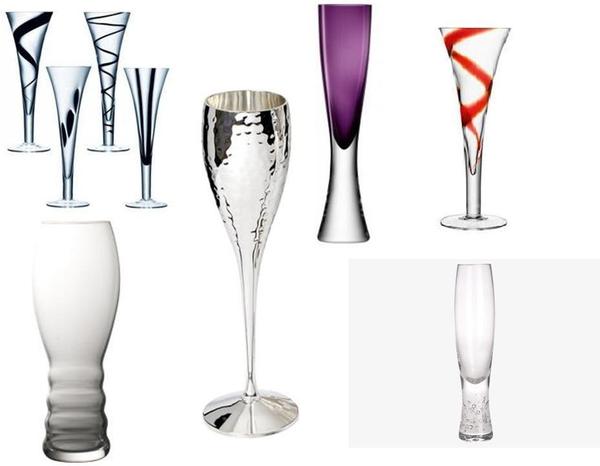 Sip your favourite French tipple in one of these super classy champagne flutes.
With Christmas and New Years Eve quickly approaching, there's no better time to invest in some gorgeous new champagne flutes to keep the celebrations flowing.
Whether you're a traditionalist when it comes to the champers, or more of a fashionista, Furnish has something for everyone. The set of 4 black jazz champagne flutes from Pelican Pear are great for letting your guests look stylish and individual. Or if you fancy something with a little more simple yet elegant, the set of 4 champagne flutes from Habitat are great for entertaining. Whatever you choose, you're sure to have a great festive period full of cheer and champagne!
(Clockwise from top) Set of 4 black jazz champagne flutes, from Pelican Pear £34.99, LSA Elina champagne flute grape, from Occa Home £15, LSA Salsa champagne flute, from Red Candy £44, Set of 4 champagne flutes, from Habitat £45, Culinary Concepts hammered champagne flutes, from John Lewis £48, Riedel 'o' champagne flute, from Heal's £10.50.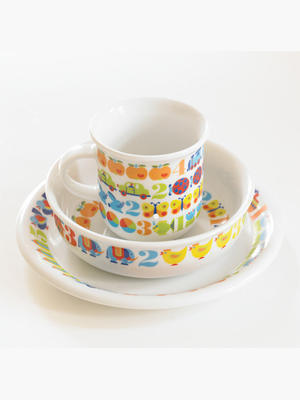 Make Christmas dining fun for little ones with this Retro 123 Crockery Set from Hunkydory Home. £35
A chat with my 3-year-old nephew revealed that for Christmas, he would like a glow in the dark pig, a rocket and some Lego.
Apart from the glow in the dark pig, which has both parents, his older brother and now Auntie Alex very confused – everything else seems pretty much straightforward.
However, a the little one loves his grub as much as everyone else in the family, I think this Retro 123 Crockery Set from Hunkydory Home would also be very well received.
Featuring chicks, numbers and trains, this brightly coloured set is the perfect thing for little ones to eat their turkey dinner and Christmas pud from.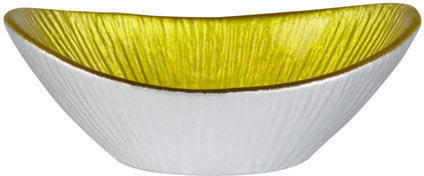 Add some colour with this Textured Boat Shaped Glass Bowl from Liberty. £5.50
Aside from the handbags, jewellery and an Eames lounger (i really am pushing my luck now!) I'm adding these Textured Boat Shaped Glass Bowls to my Christmas wishlist.
Firstly, I love that they're so, so pretty and are the perfect way to add a splash of colour to any room.
They're practical too and can be used for everything from storing jewellery to holding nuts, crisps and sweets for Christmas.
And give their keen price point, and the fact I have been very good all year round, I'm sure Father Christmas won't disappoint me!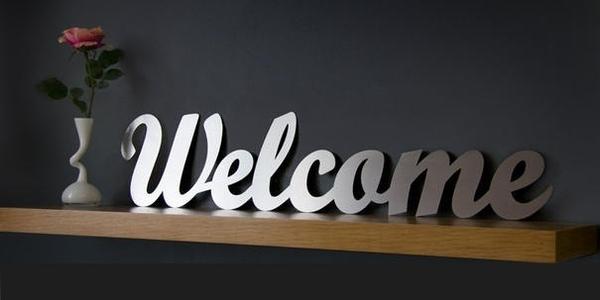 Give guests a warm welcome with this Welcome Sign For Hallways from Signs For Homes. £99.95
Everyone knows that first impressions count and with the festive period coming up, more and more people will be traipsing through your home.
So, what better way to welcome them than with a gorgeous sign from Signs For Homes?
Made from brushed stainless steel, this sign will look fab on a hallway wall or displayed on a console table and will give your guests a quirky welcome into your home.