Features: July '11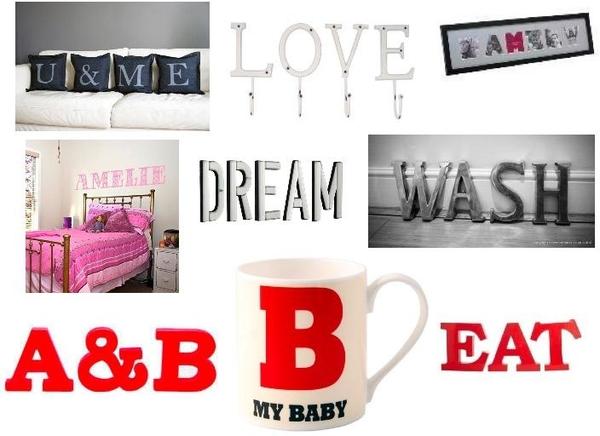 Spell it out in style with our pick of the coolest typography around
Homes are the ultimate reflection of ourselves. And as we all know, its only right that it should be a personal statement, filled with your own unique and special possessions. So to help with this, why not add something truly personal to your home?
Our suggestion is the latest trend of lettering. Individual and truly unique, spell out your name, the names of loved one or even a favourite phrase. Whether it's funky and bold or vintage and chic, lettering allows you to add that personal touch.
(From top left) Handmade personalized letter cushions – Blue Denim, £49, from Rockett St George, LOVE Shaped Letter Hooks, £35, from Bombay Duck, Family Letter Wood Black Photo Frame, £15.99, from The Contemporary Home, Name Letters 1 – Spin Wall Stickers, £4, from Spin Collective, Mirrored Glass Letters, £8, from John Lewis, Vintage 'WASH' Sign Letters, £130, from Signs For Home, Johnny Egg Flocked Letters, Red, £20, from Heal's, One Red Letter Mug, £5.50, from Utilitt, EAT Metal Letters By House Doctor DK, £139.99, from Bodie and Fou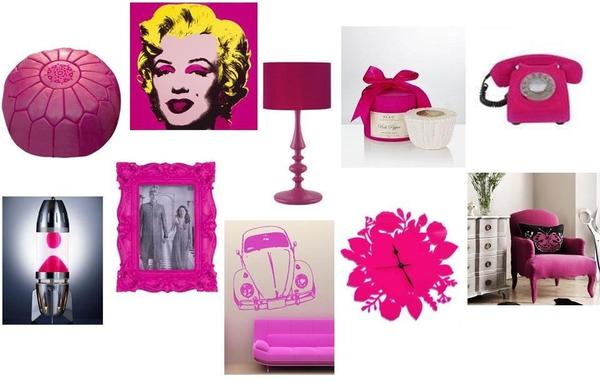 Express your feminine side with our favourite hot pink buys.
One colour that never fails to excite your inner goddess is pink. So why not dress your home using these gorgeous hot pink accessories.
Pink will bring any room to life whether you choose a hot pink vase on your living room table, or a spectacular, hot pink photo frame placed lovingly on your bedroom dresser.
And it's not just women that should embrace this striking colour! The pink, 10 Mathmos Fireflow, Tea Light Powered Mini Lava Lamp will add an interesting talking point to any gentleman's home. Whatever you choose, your home will be undoubtedly pretty in pink!
(Clockwise from Top) Moroccan Leather Pouffe – Hot Pink from Coco Male, £105, Andy Warhol's Marilyn Monroe Hot Pink 1967 Print in Frame from Heal's, £185, Brights Hot Pink Turned Wood Table Lamp from Heal's, £180, Pink Pepper 2oz Candle from Harrods, £32.99, Flocked Phones Range by Johnny Egg from Heal's, £90, Bright Pink Armchair from Graham & Green, £695, VW Beatle Wall Sticker from Rockett St George, £79, Bouquet Clock (pink) from Hunkydory Home, £44.99, Baroque Photo Frame 4×6" Fuchsia from Bombay Duck, £14.95, Mathmos Fireflow Pink R1 Tealight Powered Mini Lava Lamp from Heal's, £16.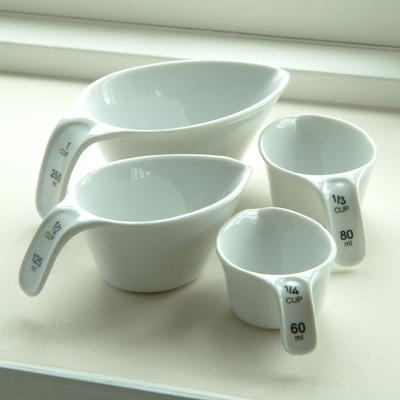 Get baking with this Measuring Jug Set from Graham & Green. £7.50
One of my post-wedding resolutions is to start baking more. Instead of starving myself so I'll fit into possibly the most expensive dress I'll ever buy, I'll be baking pies, brownies and cakes and scoffing the lot.
My Mum (who incidentally is a fabulous cook) never measures anything but I'm not so confident at getting my ratios right so I'll be investing in this rather sweet Measuring Jug Set from Graham & Green.
An absolute bargain at £7.50, these measuring jugs neatly stack inside each other so they won't take up precious worktop space.
Now, who can give me some recipes?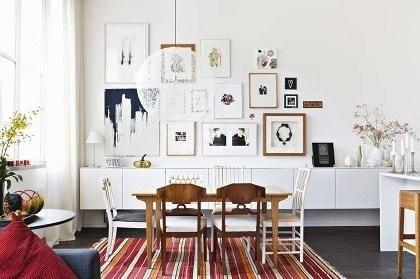 Here's our pick of the blogs that have had us hooked this week.
Design is Mine states it brings you 'lovely design on a daily basis' – and that is exactly what it does. Written by Summer Allen, an illustrator and mother from Portland, Design is Mine regularly shares Summer's design, art, typography and quirky handmade finds, amongst other things. Perfect for browsing on a rainy afternoon!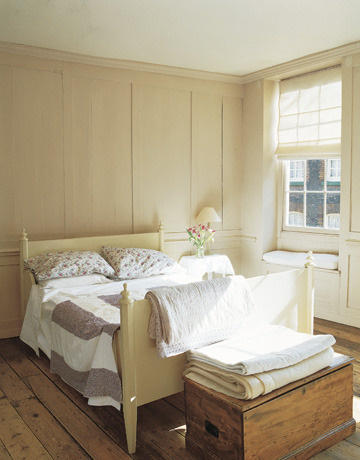 Decorology is written by a freelance web designer Ashley White. Ashley trawls the Internet to bring you images of inspiring homes from across the globe. Her finds will appeal to a wide range tastes and offer inspiration for just about every room of the house.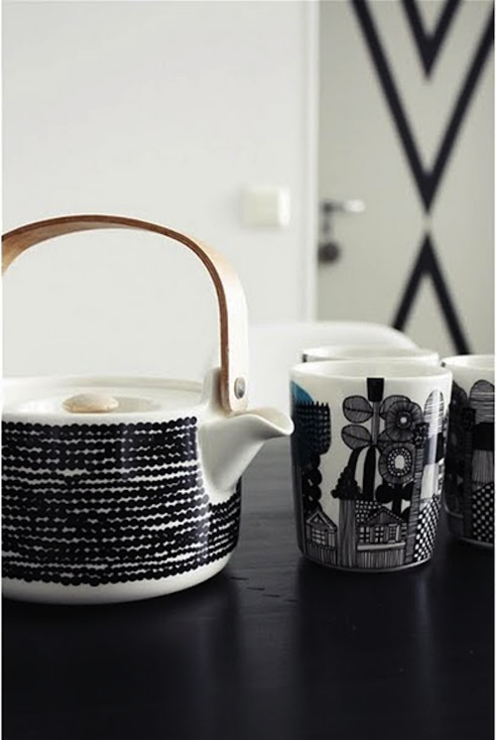 Joanna, a Swedish American Art Director and Stylist, is the lady behind this week's final must-read, Simple Blueprint. Packed with beautiful photos, Simple Blueprint is a treasure trove of ideas for the little details that really 'make' a room. Alongside the interior design content are a whole host of regular lifestyle features, such as Wedding Wednesday…perfect if you want some inspiration for upcoming nuptials.
As always, get in touch if you want us to feature your blog next time round.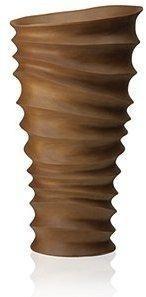 Add a touch of nature to your home with this Donna Karan Hand Carved Wood Rippled Tall Vase from Harrods. £199
Say the name Donna Karan, and most of you, like me, would think sleek clothes, stylish handbags and some rather nice perfume.
However, this famous New Yorker is rather a dab hand at designing homwares too.
Her range of wooden vessels from Harrods are all rather lovely; however my favourite is this Hand Carved Wood Rippled Tall Vase.
Abstract enough to be arty, the wood gives it a comfortable touch which is perfect for injecting some natural style into your home.
So, it would appear Miss Karan's interiors are as lovely as her clothes which has to be a good thing and we can't wait to see some more…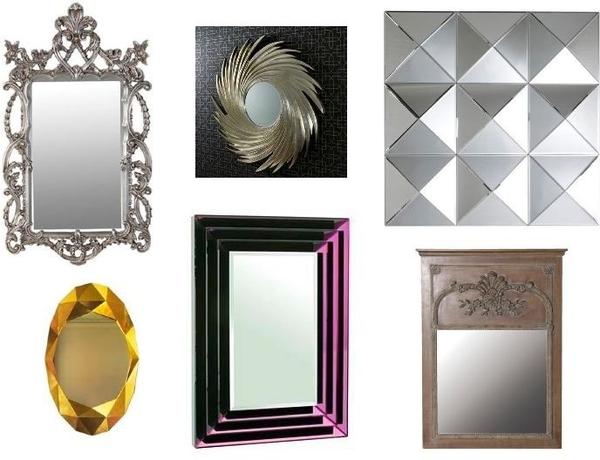 Add drama and style to plain walls with one of our favourite mirrors
Sometimes it can be boring looking at the same walls in your room. But this needn't be the case! You can instantly create impact by adding an ultra chic mirror. With styles to suit all, why not let the mirror do the talking and let it bring a bit of personality into your room.
Whether you choose ultra-modern large scale designs or opt for small and intricate, these mirrors will brighten any area.
(Clockwise from left) Monique Intricate Mirror, £185, from Sweetpea & Willow, Silver Swirl Mirror, £335, from Alexander & Pearl, Deknudt Pyramid Mirror, £450 from John Lewis, Decknudt Decora Gold Nugget Mirror, £810 from Heal's, Destiny Rectangular Purple Glass Step Mirror, £795 from Alexander & Pearl, Burnished Beauty Mirror, £195, from The French Bedroom Company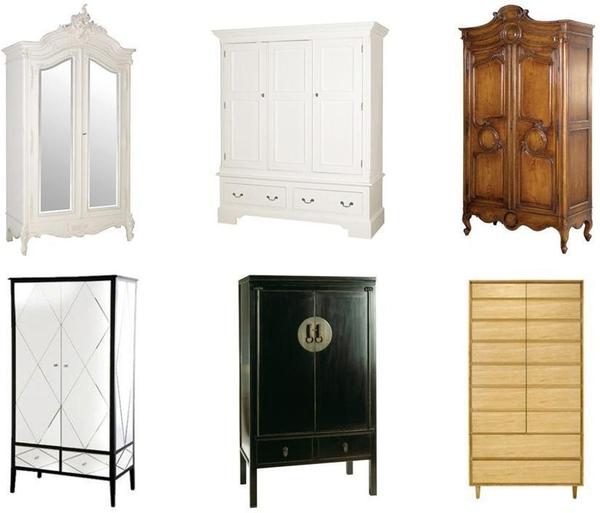 Keep your bedroom clutter free with one of our favourite wardrobes.
Wardrobes tend to be overlooked as furniture that's more functional than beautiful. But with one of these gorgeous designs, this timeless, storage unit will become a centre piece in a bedroom. Whether it is used to hang fancy frocks or somewhere to store your treasured shoes, a wardrobe is essential bedroom kit. So why not experiment with something far more exquisite than your standard cupboard and make your entrance to Narnia that little more exciting!
(Clockwise from top) Provencal 2-door mirrored Armoire from The French Bedroom Company, £1,095, Georgian 3 door Wardrobe from Sweetpea and Willow, £1,015, Avignon Double Armoire from Sweetpea and Willow, £1,425, Cleopatra Mirrored Wardrobe from Lover's Lounge, £630, Ming Oriental Large Black Lacquered Wardrobe from Alexander and Pear, £995, Coast Wardrobe Oak by Samuel Chan from Heal's, £1,995.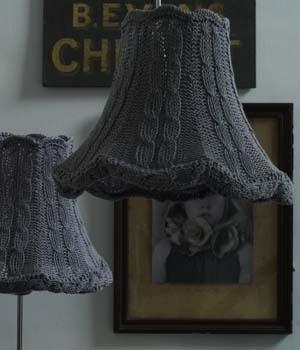 Show off your crafty side with these hand knitted lampshades from Roost Living. £120
I fully admit I'm a bit obsessed with knitted homewards. They're just so wonderfully tactile and comforting.
Of course it could be to do with the fact I've never knitted a row that I'm so in awe of them.
Theses hand-knitted lampshades from Roost Living are particular favourites of mine.
They look fabulous as a pendant light or on a table lamp and once you switch on delicate shadows will be cast around your room.
Try using them in a bedroom for a romantic look or in a hallway for a welcoming glow.
See this product at Roost Living…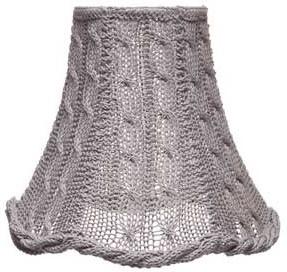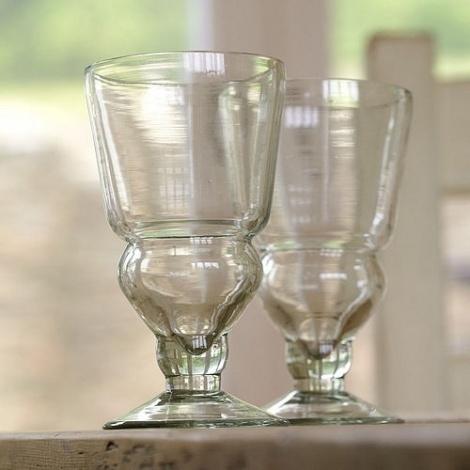 Drink up in style with these Rustic Wine Glasses from Natural History. £6.50 each
Most people who know me would tell you I'm a bit clumsy.
I've lost track of the amount of times I get cardigans caught on door handles and trip over myself.
One casualty of my clumsiness is wine glasses. I get through that many, usually smashing them accidentally in the washing up bowl, that I usually only buy cheap ones.
That was until I discovered these Rustic Wine Glasses from Natural History.
Made from recycled glass, they're satisfyingly chunky and elegant at the same time.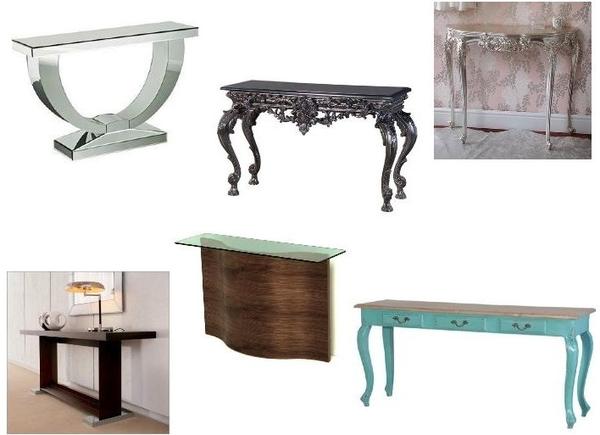 Enhance the entrance to your home by making a statement in your hallway with an elegant console table
Hallways are often an overlooked area of the home but as it's the first space guests will see it's important to create a good first impression. Whether your style is classic and cosy or modern and sleek, Console tables provide necessary storage to keep your hallway clutter free and looking it's best.
Adding an oversized mirror is a great finishing touch, not only can you check yourself out before you leave the house and it will instantly make a small hallway feel larger and brighter.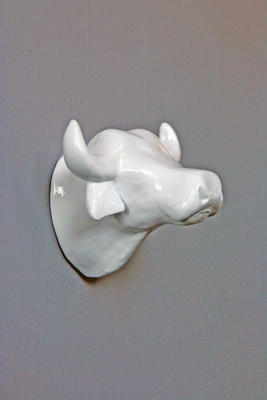 Add some animal magic to your walls with these Zoo Dear Animals Coat Hooks from Rockett St George. £10.95
Let's face it, coat hooks are usually pretty dull items but I have found some that are anything but boring courtesy of Rockett St George.
The Zoo Dear Animals Coat Hook collection features hooks shaped like animals including a white buffalo and horse.
Perfect for adding to children's rooms to encourage little ones to keep their space clutter free, they work equally as well in a hallway.
They can even be used a door knobs making them the ideal thing to add some interest to dull kitchen units or boring wardrobe doors.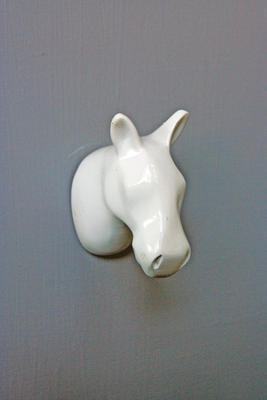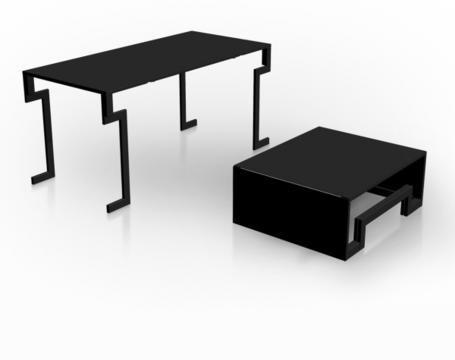 Minimise your furniture needs with this nifty multifunctional Transforming Coffee Table from Duffy London. £995
I have always been fascinated by multifunctional, "clever" furniture which I fully admit is bordering on an interiors geek.
My favourite piece at the moment is the Transforming Coffee Table 2 from Duffy London.
With just two easy movements, you go from having a stylish coffee table to an equally stylish dining table.
Perfect for those who are short on space or just don't want to clutter their homes with unnecessary furniture, these tables are made powder-coated steel and come in Gloss White and Gloss Black finishes.
However, if classic monochrome doesn't suit you can also choose from a range of bespoke colours.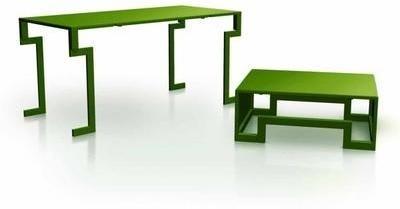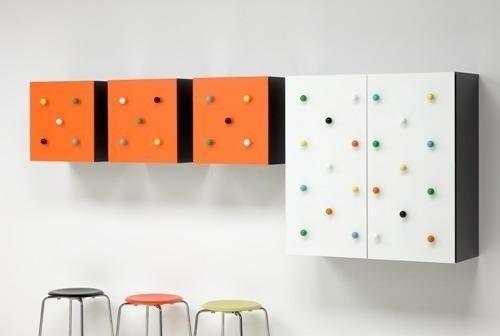 Keep your footwear neat and tidy with one of these Contemporary Shoe Boxes from Found Home Store. £400
I have never been able to decide on the best way to store my shoes. Racks always seem to look messy, the bottom of the wardrobe means certain pairs disappear never to be seen again and cabinets always seem too bulky.
However, I think I have found the solution in the shape of these Contemporary Shoe Boxes from Found Home Store.
Available in various shape and size options, they're wall-mounted so don't take up precious floor space; best of all the shoe rails are removable so you can configure them to your exact specification.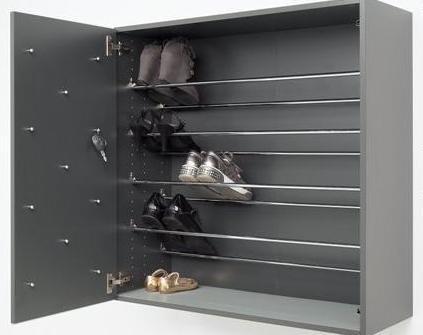 This week Furnish.co.uk goes international with a visit to the Danish Design Centre to soak up some Scandinavian inspiration.
In a rather inconspicuous location on Hans Christian Andersens Boulevard in Copenhagen is a tribute to the wonderful, and occasionally weird, designs that have come out of Denmark in the last six decades. Famous for its Danish Design School, Copenhagen has been something of a design hub for decades, and the exhibitions at the Danish Design Centre give some clues as to why.
Running until 2013, 'Denmark by Design' shows the development of Danish design from 1945 until 2010, illustrating the focus of design decade by decade. The exhibition looks at the prevailing trends throughout the decades and their impact on designers' solutions and expressions, as well as questioning what constitutes Danish design and examining how it has become an integrated part of our everyday lives and our mindset.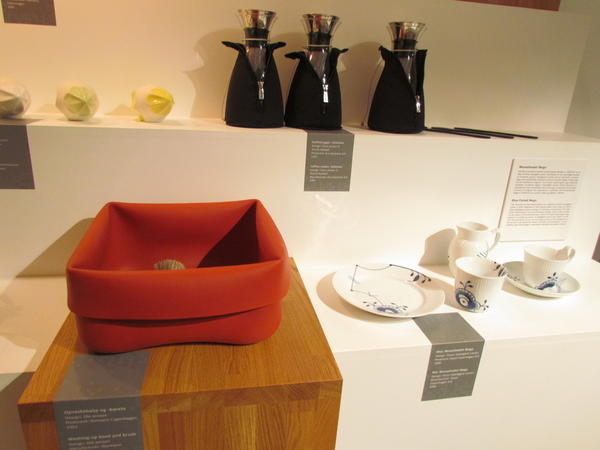 On display are some icons of Scandinavian design, such as mid-century chairs like Hans J. Wegner's 'The Chair'. These designs are instantly recognisable in their original forms but also in their significant influence upon the designs and tastes of the 21st Century.
If all that timeless design wasn't enough, there are two other exhibitions running that examine human interaction with design. Until February 2012, you can find 'Challenge Society – designing the simple solutions to a complex future' on the ground floor of the Design Centre.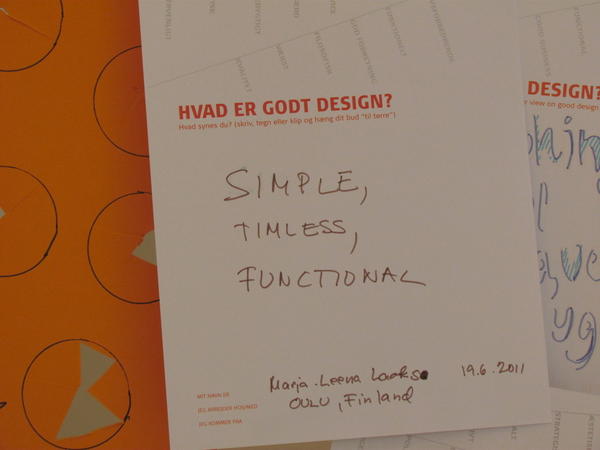 After stopping for a coffee and cinnamon pastry (a must!) we headed to the upper floor of the Design Centre, which is housing 'Challenge Waste – RE_ACT RE_IMAGINE RE_DESIGN', an exhibition about waste until the end of August 2011. Full of rather shocking and harrowing infographics, the exhibition looks at the problem, and contributing human behaviours, of waste and the effect they are having upon the earth and oceans.
Whilst the exhibition showcases the challenges of handling waste, and potential design solutions to future waste problems; we came away feeling even more passionately that thoughtfully designed and quality products are a worthwhile investment, both financially and environmentally. To help you on your way, we've selected a few of the best Scandinavian inspired products to be found on Furnish.co.uk.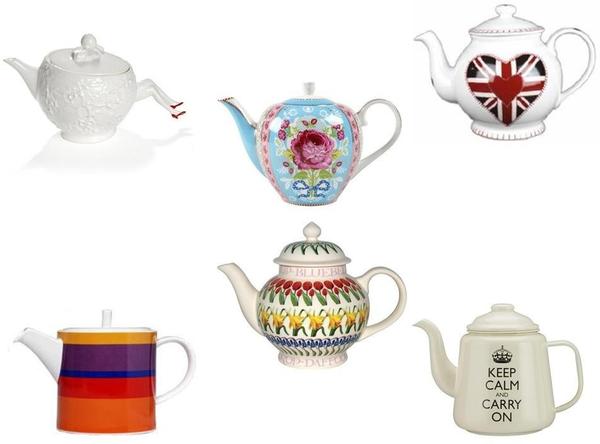 Hold the perfect afternoon tea at home with one of our stylish teapots.
Nothing is better for brewing tea than a traditional tea pot but with hundreds of gorgeous designs, choosing one might be a challenge. So here at Furnish, we've picked a few of our favourite pots that are guaranteed to make your afternoon tea the most stylish in town. Welcome your guests with a pretty floral design or go for bold and modern stripes. If you fancy something more extravagant, try Blaue Blume's pot designed by Tina Tsang, this now iconic teapot has ladies legs for a handle and is sure to be a talking point. Whatever you choose, pop the kettle on, get out the cakes and take some time to enjoy this most decadent of pastimes.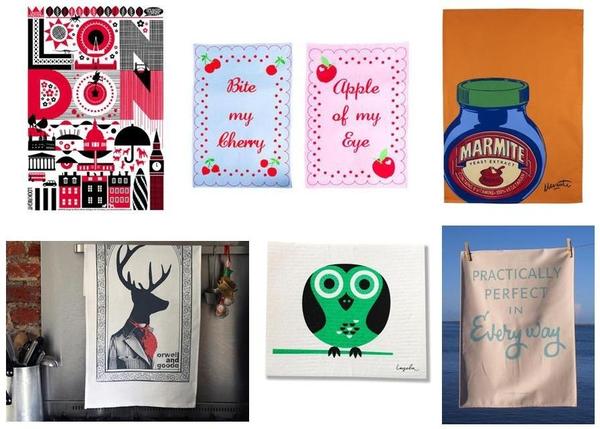 Add a splash of colour with our pick of the best tea towels.
Tea Towels aren't the most glamourous of kitchen accessories but that doesn't mean they have to be boring.
Forget plain designs or traditional checks and go for something that will add colour and pattern to your kitchen.
With designs ranging from cute to quirky, these tea towels will definitely make washing the dishes more fun. Drying up has never been so fashionable…
(Clockwise from top) Maria Dahlgren London Tea Towels in Red, from Rockett St George, £12.50, Scalloped Tea Towels Assorted set of 2, from Bombay Duck, £14.95, Marmite Tea Towels from John Lewis, £15, Tea Towels by Luckies of London from Pelican Pear, £8, Ingela Arrherius Owl Dishcloth from Hunkydory Home, £3.75, Orwell and Goode Dandy Deer Tea Towels from Rockett St George, £9.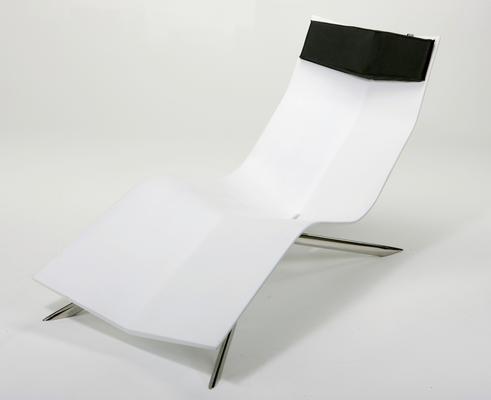 Lay back and relax with the Edge Lounger from MARK Product. £3,355
Seeing thought I'm not holidaying until mid-September, I'm making the most of summer by spending as much time as possible in my garden.
When the sun does decide to put in an appearance, I'll be there cool drink and good book in hand.
And what better away to while away the hours than on this rather special Edge Lounger Chaise from MARK Product.
As well as being stylish, it also has a rather cool story as it's made from the same material used to make surf boards. Hardly surprising seeing though MARK Product are based in Cornwall.
Available in black or white and matt or gloss finishes, this will definitely be a talking point in your garden.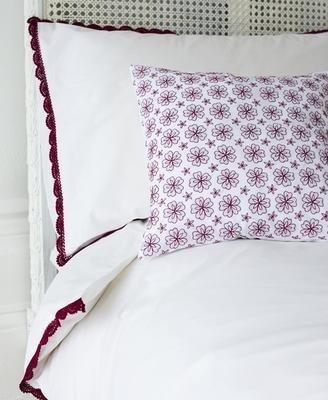 Add a crafty scheme to your bedroom with this Crochet Bed Linen from Also Home. From £15 for a standard pillowcase
I'm usually very strict about the bed linen I'll allow to grace my bed. It has to be high thread count, it has to be white and it has to be fairly plain.
Colour comes to my boudoir in the shape of tonnes of different cushions that the other half moans about every night.
However, I've rather fallen for this Crochet Bed Linen from Also Home.
It's still white and it's still high quality but it has a delicate hot pink crocheted border which gives it an edge
(sorry couldn't resist the awful pun!)
Perfect for adding some homespun style to your bedroom, it offers enough femininity without being too girly.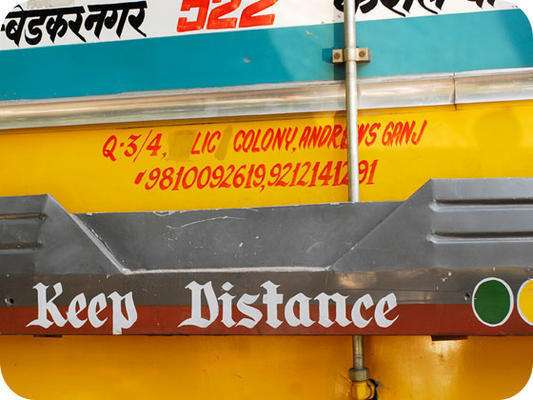 Give your table an exotic twist with these Delhi Days Table Mats from Ella Doran. £39 for a set of six
Let's face it, placemats are usually rather dull items, necessary but dull.
As someone who once nearly burnt their vintage G Plan dining table with a steaming dish of shepherd's pie, I'd never dream of not using them but I've been getting a little bored of mine of late.
They're your bog standard slate ones – very efficient but not very exciting.
Which is why I have fallen for the Ella Doran's Delhi Days set of table mats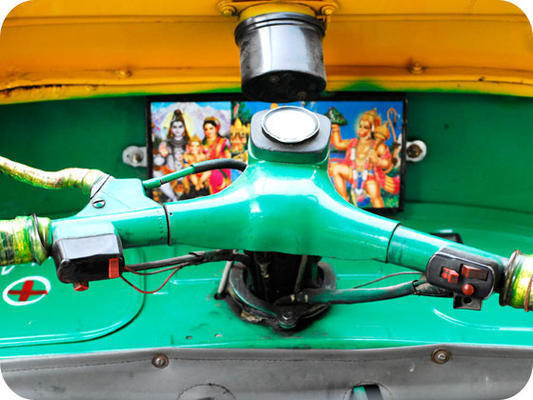 Each one is as vibrant and colourful as the famous city itself depicting scenes such as taxis, mopeds and rickshaws which are instantly evocative and will bring colour to your table in a flash.
So for me it's not a case of chucking out the chintz but more slinging the slate and adding these colourful creations to my table instead.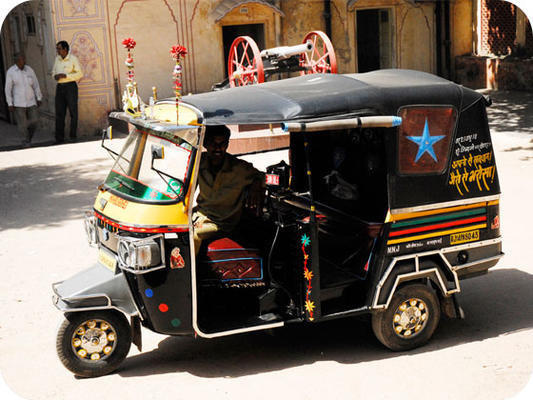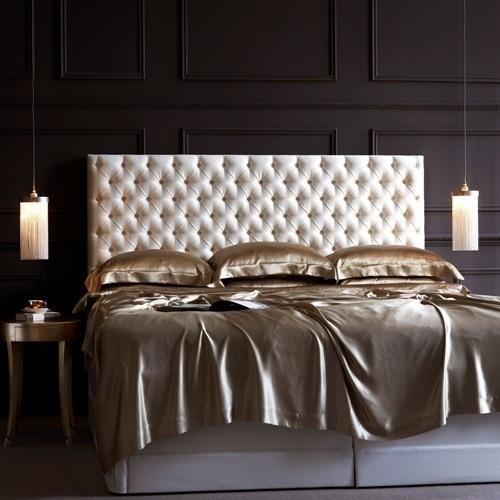 Go glamorous with this Silver Chain Maxi Pendant from Tigermoth Lighting Ltd. £268.01
Lighting is a great way to instantly change a room without having to get the paint brush and wallpaper table out.
Whether you're simply changing a lampshade or refreshing a whole lighting scheme you can instantly transform the look and feel of your home.
One of my favourite lighting companies is Tigermoth Lighting Ltd because I simply adore their classic range of decadent but oh-so-simple light fittings.
On my lust list at the moment is this Silver Chain Maxi Pendant which oozes just enough glamour without being too over the top.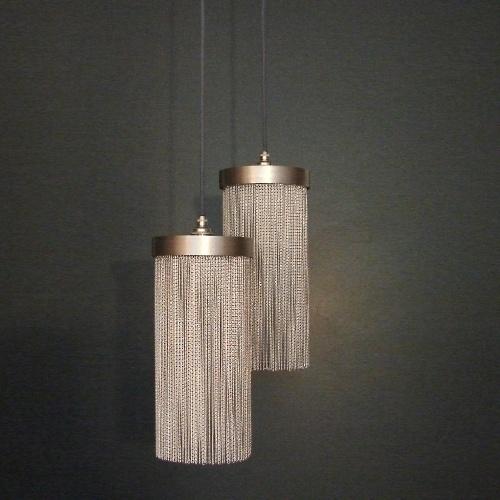 Made from individual lengths of silver chain, the pendants would look fabulous above a dining table, in a hallway to create the right first impression or even as bedside lamps if you want to go for something really decadent.