Features: July '12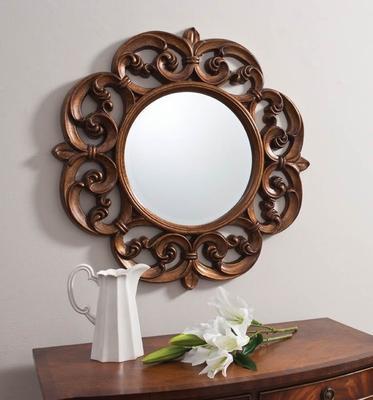 Bring beautiful bronze into your home with the Esmeralda French Ornate Bronze Mirror from Alexander and Pearl, £175.
I was quite excited about the Olympics.
Until last Friday.
Then Danny Boyle's opening ceremony came along and wowed me to tears. (The cauldron, the bicycling doves, the queen!) And now I'm completely hooked.
My favourite sport so far has been the gymnastics. When I was a girl, gymnastics was all about the Soviet Union, Romania and East Germany. The UK never had a look in. So it was super thrilling yesterday to see the men win a team bronze medal.
If you want some bronze of your own, without the years of training, you can't go wrong with this beautiful Esmeralda French Ornate Bronze Mirror from Alexander and Pearl. Fancy, but not too fancy, it would look great anywhere.
Hopefully, Beth and team will go one better than the boys and tomorrow I'll be looking for something silver (or even gold) for you.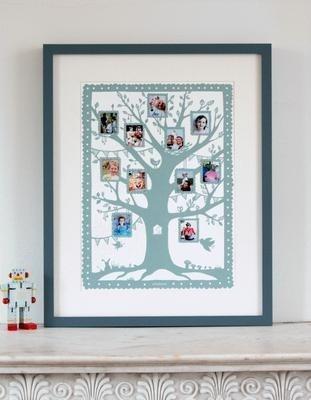 Bring the family together with the Famille Summerbelle Family Tree Print from Folly, £29.95.
Wherever you go on a day out, whether it's to the zoo, the seaside or just into town, it is hard to avoid mobile phone photographers.
Everyone is there, holding up their phones, clicking away, trying to capture every little bit of activity that occurs.
While it's lovely to have a record of good times, these photos are typically not great quality and fairly often stay stuck on the phone, never seeing the light of day.
However, when you do have family photos that you wish to keep, this gorgeous Famille Summerbelle Family Tree Print is the perfect way to display them.
(Frame not included.)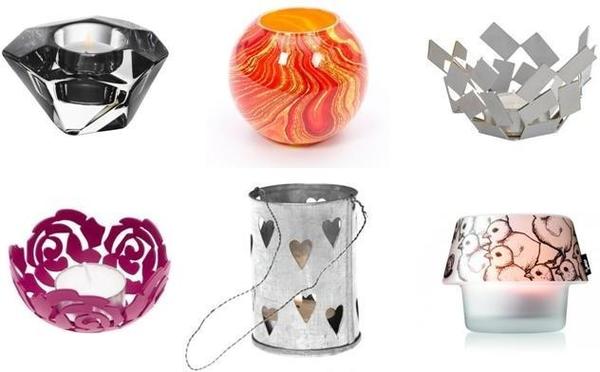 Set the mood with a selection of our favourite tealight holders.
I love candlelight and the way it transforms the atmosphere of whatever space it's in.
Whether you're looking to bring a romantic feel to your room, or just wanting to chill, lowering the lights and adding some candlelight always does the trick.
Over recent years, tealights have become a very popular form of candle, and we have a large selection of tealight holders and votives to adorn your home.
The Menu Tea Light Shadow Springtime! is full of fun with interchangeable pictorial screens, and I love the bright colours of the beautifully hand painted Tea Light Holder (orchid5711) from Orchid Furniture.
Clockwise from top left: Orrefors Precious Votive from John Lewis, £26.50; Tea Light Holder (orchid5711) from Orchid Furniture, £39; Alessi La Stanza Scirocco Tealight Holder from Heal's, £24; Menu Tea Light Shadow Springtime! from Gifts with Style, £14.95; Zinc Tea Light Holder – Small Heart from The Contemporary Home, £2.49; alessi la rosa tea light holder from A White Room, £21.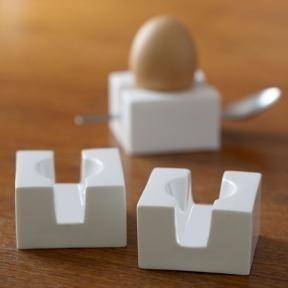 Give your boiled eggs a stylish resting place with the Kathleen Hills Egg Cube from Bodie and Fou, £21.
Soft boiled eggs. I don't have them very often. But once every few months I get a mad craving for a boiled egg together with buttered soldier boys.
And then, when it's as tasty and comforting as hoped, I go and ruin it by having a second, which never quite hits the spot.
But this stylish egg cup from Bodie and Fou certainly does hit the spot.
A simple, yet beautiful, design, it's the perfect home for both your egg and your spoon.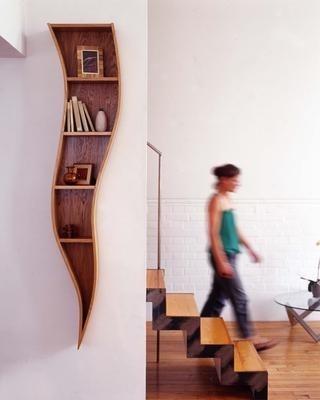 Gorgeous storage with the Flame shelves from Tom Schneider, £1,207.
It's day 70 of the torch relay, and today the torch makes its final journey to the Olympic Park.
Millions of us have lined the streets and managed to glimpse the flame (and the sponsors' floats) somewhere on the route.
But whether or not you've seen it, you'll love these gorgeous flame-inspired shelves from Tom Schneider.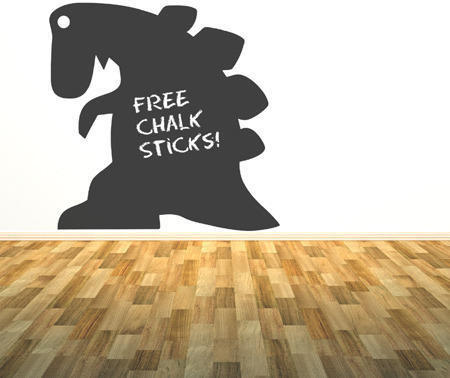 Add a touch of Jurassic fun to your kid's bedroom with the Dinosaur Chalkboard Sticker - Spin Wall Stickers from Spin Collective, £20.
It's the school holidays and we have oh so many days to fill and days out to organise.
Wth my 5 year old being hugely into animals, you can be sure that at some time over the summer we will visit the Natural History Museum, the zoo and the farm.
He loves the farm and the zoo, but the Museum is far and away top of the list as it has his faves – the dinosaurs.
He knows them all – the obvious ones like the stegosaurus, triceratops and T Rex. But also the more obscure – such as the micropachycephalosaurus, tsintaosaurus and stygimoloch. (And his amazement that I cannot remember all their names and characteristics is rather sweet.)
This Dinosaur Chalkboard Sticker is a brilliant idea. Not just a cool dinosaur sticker, it's also a blackboard, ideal for doodling and for practising those tricky dino spellings.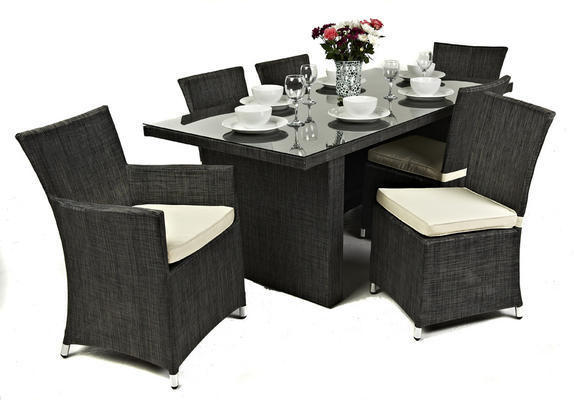 Enjoy alfresco dining with the Bali Rattan Weave Garden 6 Seater Dining Set from Furniche, £650.
After all this miserable weather we've been having, I reckon we deserve some sun and finally it's here. It might not hang around for long but it's here and I'm loving it.
So... the barbecue is ready, the rosé has been chilled and it's time to enjoy some alfresco dining. And this Bali Rattan Weave Garden 6 Seater Dining Set from Furniche is an ideal way to do just that.
Together with 2 carver and 4 dining chairs, the table is made of a rattan-style fabric, perfect for outdoor use.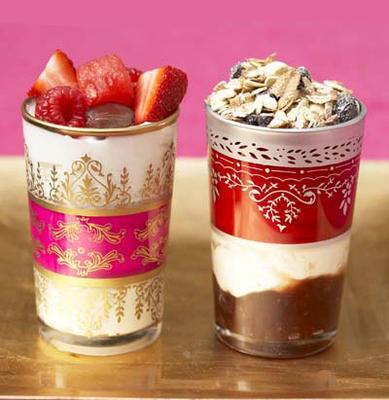 Enjoy tea with a twist with these Marrakech Tea Glasses (set of 6) from Coco Male, £25.
As regular readers will know, I have long wanted to travel to Morocco – the culture, the sights and the cuisine all greatly appeal to me.
As does this set of Marrakech Tea Glasses, which is probably the closest I'm going to get!
Beautifully designed, with striking colours and patterns, they are perfect for drinks (of course), for serving desserts (even better), or even purely as decoration.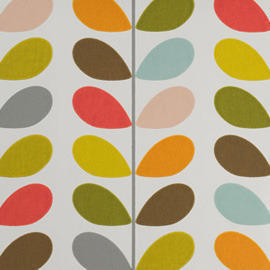 We're loving the huge range of bold and beautiful Orla Kiely Stem homewares.
Orla Kiely's stem leaf design has taken over the world. Well, it's certainly covering a pretty large proportion of it.
The well-known design (in its various incarnations - Multi-Stem, Linear, Scribble, etc) is now incorporated into just about every type of product going, from bags to bed linen, pots to placemats, wellies to wallpaper.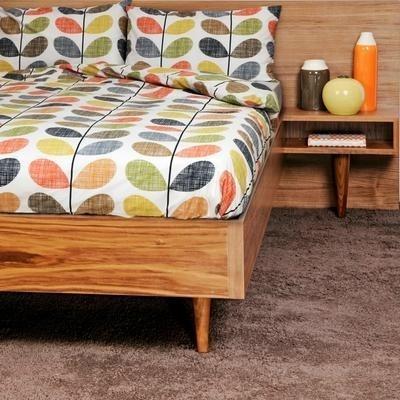 We have a large selection of Orla designed homewares here on Furnish featuring this now iconic print.
With items from suppliers including Heal's, Graham & Green and John Lewis, there's something for everyone.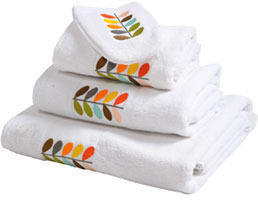 Bring a smile to washing up with these cute Ingela Arrhenius Dishcloths from Hunkydory Home, £3.75 each.
Nobody likes doing the dishes. It is one of the more tedious domestic chores. So anything which makes it more fun is to be welcomed.
Hunkydory Home has three fabulous dishcloths by Ingela Arrhenius, all perfect for making this humdrum activity a good deal less so.
We have the owl.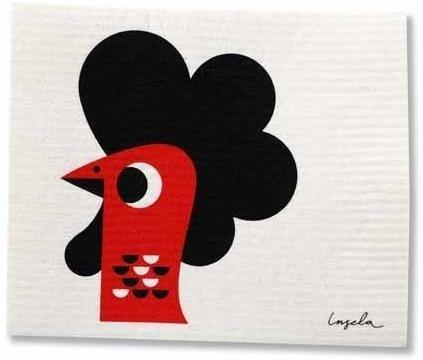 And the hen.
And the cat.
I think I'll have one of each please!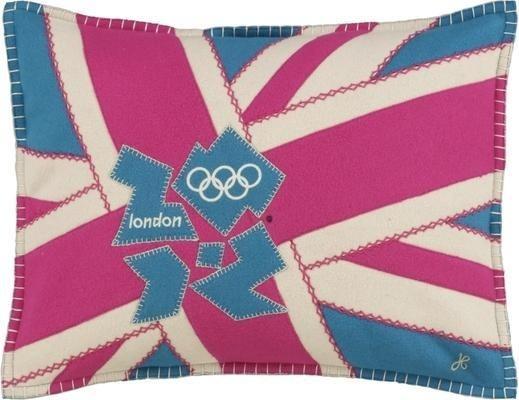 Go crazy over the Olympics with the London 2012 Crazy Union Jack Cushion from John Lewis, reduced to £56.50.
The torch relay is nearing its final destination. The world's athletes have started arriving. And we are even promised that the sun is on its way.
It's nearly time for London 2012!
And I can't deny it. Whatever reservations I had about the Games coming here, however much I'm dreading the nightmare which is going to be the traffic and the Tube, I'm getting rather excited about it.
And if you're excited too, it's not too late to get yourself a memento of the occasion.
This gorgeous woollen cushion from John Lewis looks and feels great and will make a perfect 2012 keepsake.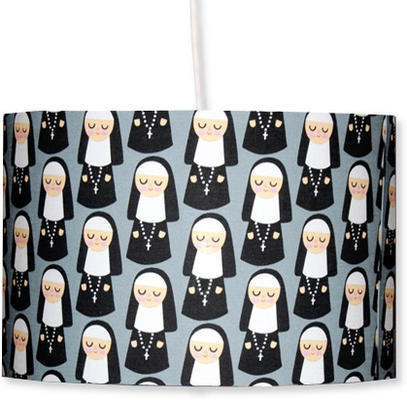 Add a touch of fun to your lighting with the Mother Superior lampshade from Hunkydory Home, £34.
I'm pretty sure we haven't featured nuns before on Furnish. But there's a first time for everything.
With Heidi Kenney's fabulous fabric, this Mother Superior lampshade from Hunkydory Home manages to be both cool and cute.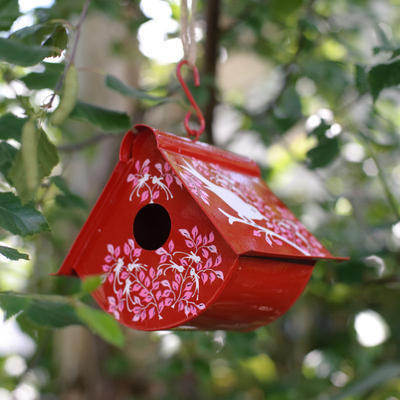 Watch the birdies with the Hand Painted Bird House from The Orchard, currently £7.50.
As a long-time cat owner I've always been a tad cautious about having a bird table, bird bath or bird house.
Both of my cats are rather good mousers, and I'm worried that, given the chance, they'll also be good birders.
But it's no good – I'm going to have to find an appropriate bird-friendly spot because I just can't resist this gorgeous Hand Painted Bird House from The Orchard.
Lovely and bright in red, it's also available in a rather fetching blue.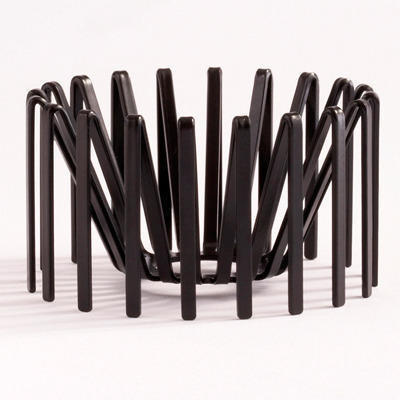 You'll be chuffed to bits with this Tarantula Tea Light from Designed in England, £15.
I have a son who loves creepy crawlies and, unfortunately, a Mum who is terrified of spiders. (She once called the local police station and asked if they happened to have anyone who was doing their beat and might be passing, could they pop in and help her deal with a huge spider. Unbelievably someone did!)
Whenever Mum is visiting, my son finds every toy spider that he owns and presents it to her, saying that surely she's not scared of THIS one.
She always is.
But even my Mum couldn't fail to be taken in by this Tarantula Tea Light. It's a great design, and produced in Yorkshire, coincidentally, just like my Mum!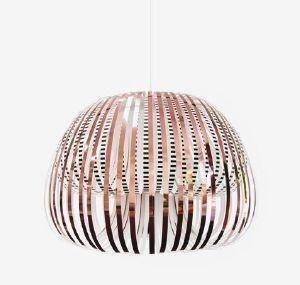 Add some copper style to your home with the La Couronne Pendant Light Shade from Zazous, £87.09.
It is my wedding anniversary today and I'm rather amazed to find that we've been married for nine years.
Nine happy years.
After checking the list of traditional anniversary gifts, I am thrilled to see that the gift for nine years is copper as I love all things copper.
And I particularly love this gorgeous pendant light from Zazous made with strips of thin copper foil.
Not so sure about next year's gifts though – the 10th anniversary is tin!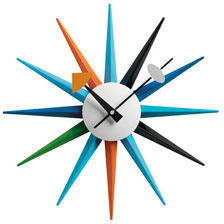 Enjoy the sunshine with the bright and beautiful Vitra Sunburst Multi Clock by George Nelson from Heal's, currently £200.60.
Rain rain go away. Come again another day.
This little rhyme has never been more used or more apt.
So if, like me, you are desperate for a little sunshine to brighten your days, you cannot beat this 1950's designed Vitra Sunburst Multi Clock.
(Except with a cheeky week on the Spanish costas of course.)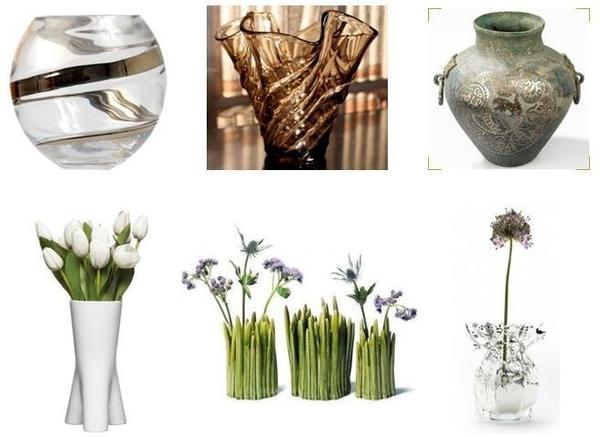 Display your flowers with pride with our selection of stylish vases.
Most people like to have flowers within their home. (I always like to have some in the loo!) And there are lots of stunning vases to be found on Furnish.
The Large Brown Swirl Glass Vase is a 1960s/1970s original from Soulful Toaster, while the Thinking of You Now Vase is actually a pretty metal cover, great at enhancing (or hiding) your actual vase.
Meanwhile, the Normann Copenhagen Grass Vase is available in 3 sizes (all shown here together), and creates a very unusual and beautiful effect.
Clockwise from top: LSA Malika Platinum and Clear Vase from Heal's, £44; Large Brown Swirl Glass Vase from Soulful Toaster, £29; Chinese Bronze Water Vessel from Shimu, £149; Thinking of You Now from Dutch by Design, £29.95; Normann Copenhagen Grass Vase from A White Room, £29; Sagaform Upside Down Vase or Candle Holder from A White Room, £25.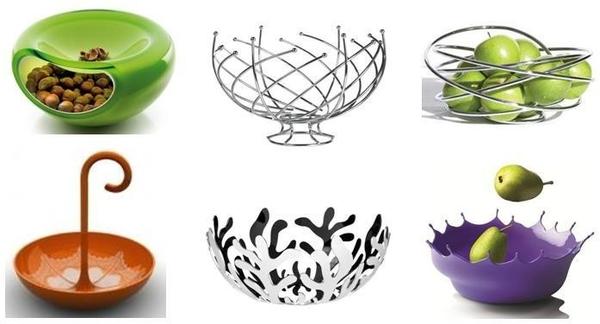 Display your fruit in style with our pick of the best fruit bowls.
Whether you're into red apples, green apples, yellow bananas or orange oranges, you can't beat a bit of fruit.
It is one of the few things that tastes great, yet makes you feel virtuous. And just having some in a gorgeous fruit bowl seems kinda healthy.
Our pick of the best fruit bowls includes a couple of quirky ideas.
The clever silicon Menu Purple Drop Rubber Fruit Bowl from Gifts with Style manages to look like it's just been dropped onto your sideboard, whilst the Yumbrella from Design My World comes in a range of colours and includes a handle which doubles up as a banana tree.
(Clockwise from top) Smileylime 21 cm from 95% Danish, £80, Flower Fruit Basket from Dwell, £29.95, Fruit Loop from Red Candy, currently £23, Menu Purple Drop Rubber Fruit Bowl from Gifts with Style, £26.99, Alessi Mediterraneo Fruit Basket from John Lewis, £73, Yumbrella from Design My World, £49.95.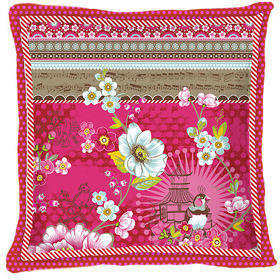 Ensure your home is pretty in pink with this Pip Studio Chinoise Pink Square Cushion from Heal's, £25.
Regular readers will know that I am a fan of pink. And a fan of flowers. Well... this gorgeous cushion from Heal's manages to be a perfect combination of both.
Bright and colourful, with a beautiful floral design, it would be ideal in either a living room or bedroom.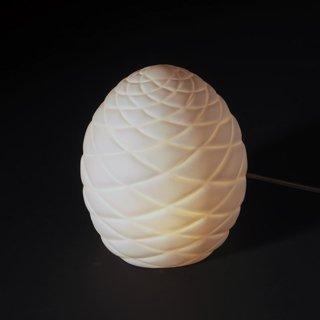 Let there be light with the Fibonacci Light table lamp from Ulrika Jarl, £75.
Maths was always my favourite subject at school.
I loved the theorems, and the idea that an individual mathematician discovered and proved for the first time that a particular outcome would always occur.
Or concepts such as the Fibonacci Sequence (0,1,1,2,3,5,8,13,21,…) where each subsequent number is the sum of the previous two, and its regular appearance in nature.
Making use of this sequence to striking effect is this bone china Fibonacci Light from Ulrika Jarl.
Art and science combined in one beautiful piece.