Features: Furnish.co.uk News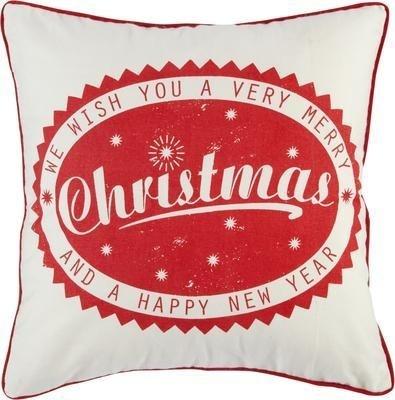 ... and a Happy New Year!!!
All of us here at Furnish wish you a wonderful Christmas and a happy and stylish New Year!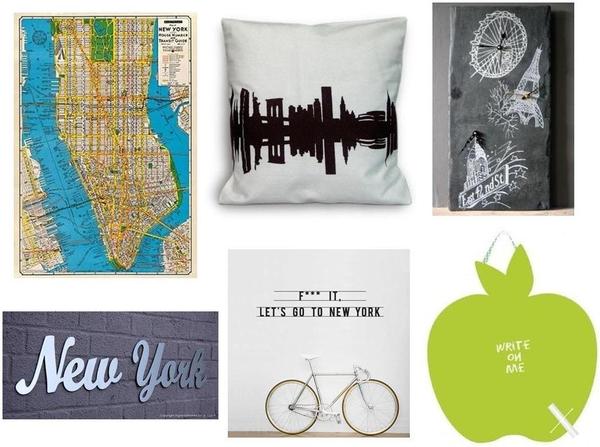 Inject a piece of the Big Apple into your home with our pick of the best New York accessories.
New York arguably has to be one of the most stylish cities in the world. So why not give your home a NYC makeover with some of Furnish's vibrant and unique accessories.
The city cushion New York, from Mocha is a perfect way of adding a touch of New York inspiration to your room.
Or if you feel your love for the big city should be showcased, the New York sign from Signs for Homes is great for giving personality to any home.
(Clockwise from Top) Cavallini map New York poster, from Bloomsbury £2.95, City cushion New York, from Mocha £35, London, Paris, New York time reclaimed slate clock, from Rockett St George £95, T2 squared apple big chalky board, from A White Room £19.99, Lets go to New York wall sticker, from Gifts with Style £24.90, New York sign, from Signs for Homes £99.95.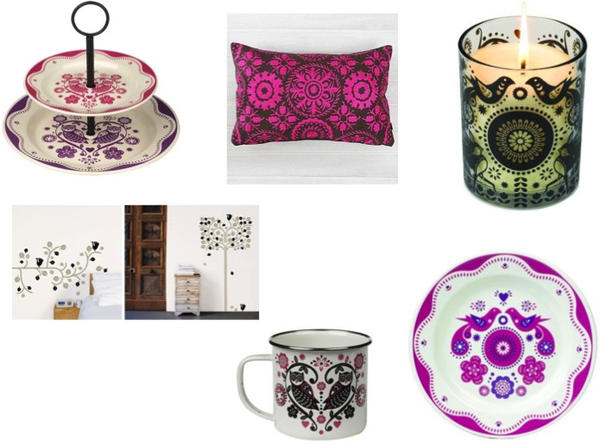 Create the perfect wintry look in your home with the enchanting trend of folk
Create the perfect wintry look in your home with the enchanting trend of folk.
If your looking for a bit of style inspiration for your home this winter, then look no further than the latesttrend inspired by the traditional, magical and naturetheme of folk.
This whimsical style draws much inspiration from classic folkloric motifs of beautifully intricate patterns combined in rich and bright colour schemes, resulting in designs that wonderfully blend tradition with the chic and contemporary.
To add beautiful key pieces to your home, the Embroidered Folk Cushion from Primrose & Plum combines stylistic patterning in contrast with its stark pink colouring and makes for a fabulous statement.Opting for smaller key accessories such as the Scented Folklore Candle from Bloomsbury, will add a soft touches of wintry charm to your home.
Folklore Cake Stand, £38, from John Lewis, Embroidered Folk Cushion, £18, from Primrose & Plum, Scented Folklore Candle/Bergamot & Nettle, £22.95, from Bloomsbury, Nouvelles Folk Tree Wall Stickers, £16.50, from John Lewis, Folklore Mug, £6, from Hunky Dory, Folklore Pink Enamel Plate/Wild and Wolf, £8.95, from Bloomsbury.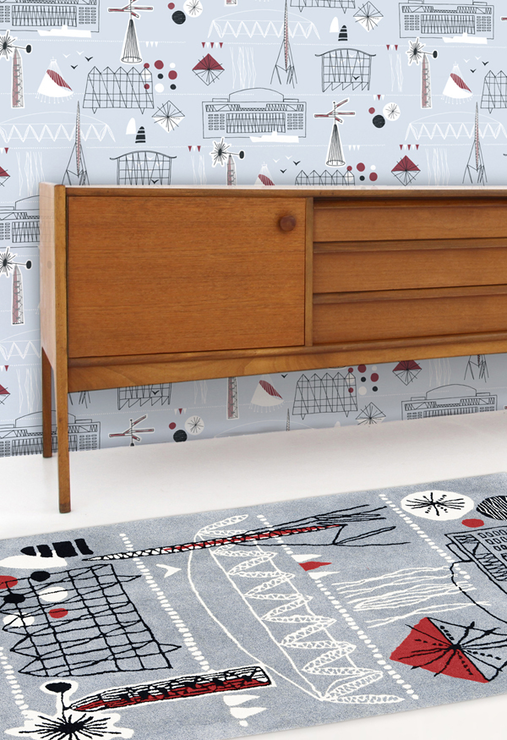 We preview Tent London, one of the most diverse events of the London Design Festival
Now in its fifth year in the Old Truman Brewery in Brick Lane, Tent London is most diverse and must-see event of the London Design Festival. ?Visit London's ground-breaking design show and see over 200 companies, manufacturers, designers and design collectives from more than 18 countries; presenting the cutting-edge contemporary interiors products and digital installations.
This year Tent will expand, with four new venues outside of the main building – including a paper installation by paper manufacturer Arjowiggins and an installation by the Slovenian Embassy, Presented by the Museum of Architecture and Design called Silent Revolutions, looking at a set of innovations and designs from the country.
Exhibiting at Tent London this year is a cross section of all that is great and good about international design. Alongside classic brands, such as Ercol, is the cutting edge of new design talent. Kingston University's faculty of Art, Design & Architecture will be displaying the work of this year's MA graduates.
We've picked out a few brands we think are must-sees at Tent London this year.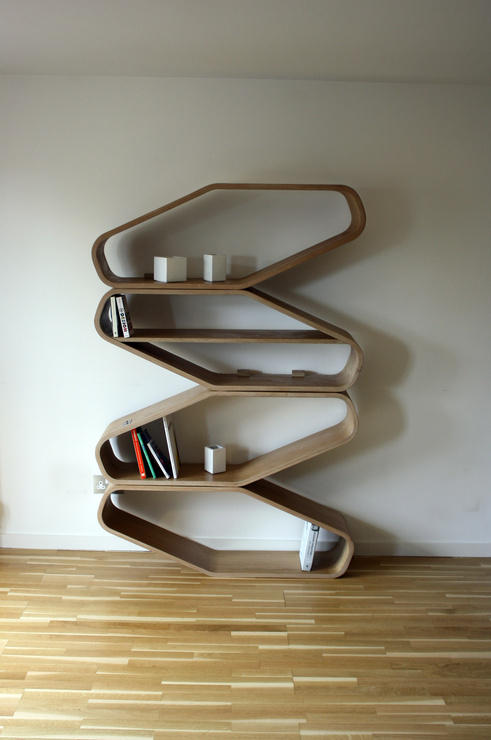 Mini Moderns
Exciting Furnish.co.uk featured brand Mini Moderns will be displaying their wares at Tent London this year. A range of interiors products designed and produced by London based design and branding agency, Absolute Zero Degrees, Mini Moderns is a print driven collection that includes wallpaper, textiles and home accessories for 'kids (and kidults!) and design conscious families'. Their influences range from 1950's textile designs to vintage toys and games. The brand operate a predominantly 'Made in the UK' policy, supporting both the environment, through a reduction of carbon emissions, and local businesses. We love their 'Festival' porcelain tableware, the perfect souvenir from the London Design Festival!
Stand No F15 Hall T1
Andy Murray Design
Andy Murray hails from Scotland…and no, he doesn't play tennis. He is, in fact, an award-winning product and furniture designer.
We love the concept of his Sea Defence collection, which 'brings together the sculptural, strong and iconic nature of sea defences, creating elegant, usable functional pieces of furniture.' The free standing Sea Defence Shelves are hand crafted in Scotland from layered birch, which is pressed into the sculptural shape and finished by hand.
Stand No E17 Hall T1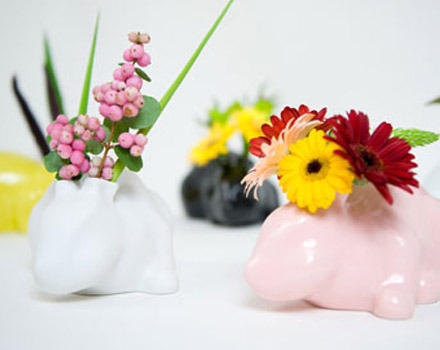 furnish
This namesake brand will be exhibiting at Tent London all the way from Japan. Formed in 2005, furnish is a Tokyo-based designer unit consisting of Satoshi Yoshikawa, Bungo Komuro and Marie Hontoku. The designers aim to take an ordinary item and transform it into something that is not only practical, but also fun to use. All products produced by furnish are made in Japan utilizing traditional local manufacturers in the Adachi-ward suburbs where furnish are based.
Stand No F24 Hall T1
We hope we've convinced you to visit the London Design Festival this year, and do let us know if you uncover any upcoming design gems!
22 September – 25 September
Opening times: Thurs: 10am-8pm, Fri: 10am-7pm, Sat: 10am-8pm, Sun: 11am-6pm
Tickets: £10/£8 (Adult), £5 (Child 5-16)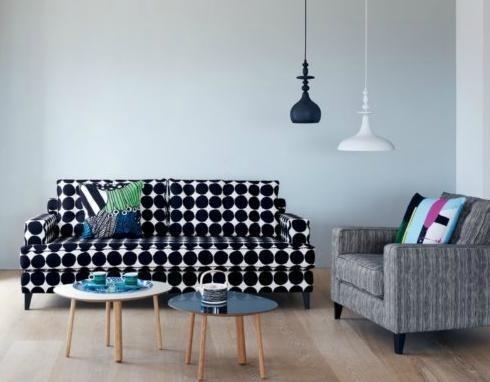 Get ready for the most important month in the design calendar with our guide to what's hot at London Design Festival.
London Design Festival means only one thing; hundreds of fabulous and anticipated events all squeezed into nine days celebrating the wonder of design and contemporary treats. So before you start pounding the streets of the capital, make sure you've read our guide to the must-see events.
Heal's celebrates 60 years of Marimekko
To celebrate Scandinavian design, Heal's are opening a pop-up shop housing everything Marimekko. Featuring limited edition Heal's furniture upholstered in Marimekko fabrics, you'll find out just why Scandinavian design continues to be the envy of the world.
There will also be an in-store talk by Henrietta Thompson entitled, 'Why blondes have more fun: 60 years of Scandinavian Design.' This is a ticket only event so make sure you grab one sooner rather than later.
Heal's, 1st floor 196 Tottenham Court Road W1, Until 25th September.
New cutlery launch and exhibition – David Mellor Design
If you're interested in how designers develop their products, take a look at the David Mellor cutlery launch. This offers a chance to see exactly what design processes, drawings and elements go into the development of a new range of product design from this great British designer.
David Mellor, 4 Sloane Square SW1, Until 25th September.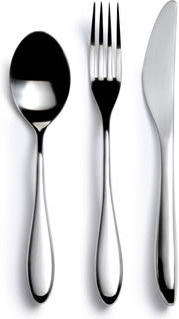 Faye Toogood Assemblage 3: Delicate Interference
One of the most important names in interiors today, Faye Toogood launches her third furniture collection this year during London Design Festival exclusively with Phillips De Pury. Her collection includes all her work from previous launches and is all available to buy from the store. We recommend taking your credit card and having your bank manager on speed dial so you can bag a future classic.
Phillips De Pury & Company at Claridge's 45-47 Brook Street W1, Until 4th October
Case Furniture
One of the most important furniture design companies in the world, Case display their new range of furniture in their Clapham-based showroom.
It will feature pieces from their designers Knole and Sissinghurst, Matthew Hilton and Marks Barfield Architects. So charge your Oyster card, head south and soak up some innovative design.
Case Furniture showroom, 189 Stonhouse Street SW, Until 25th September.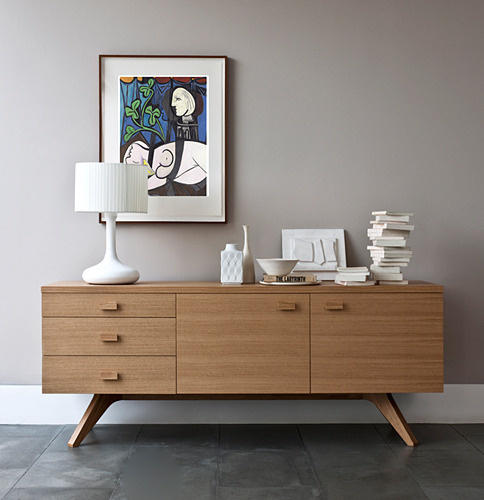 Dedar new showroom
Dedar is opening a brand new showroom at the Chelsea Harbour Design Centre.
It will include a presentation of all the Dedar fabrics and wallpapers, as well as an exclusive look at the first collection of Hermes fabrics and wallpapers so it's well worth a look for key inspiration for colour and warm textiles. Plus you'll get to hobnob with ladies who lunch and the Chelsea elite, if that's your thing.
Dedar UK LD, The Chambers Unit C7 Ground Floor Chelsea Harbour SW, Until 28th September.
Beau McClellan Design
If lighting's your thing then make sure you head along to Beau McClellan Design. They'll be exhibiting their latest collection alongside a large-scale, breath-taking chandelier that reacts magically to movement and sound!
Their collection of high-end lighting products which uses LED in an innovative way will all be unveiled at the exhibit.
Beau McClellan Design, Victoria House Basement 37-63 Southampton Row WC, Until 25th September.
And if you're not totally exhausted after all that, remember there's 100% Design and TENT London to enjoy. We'd love to hear what's exciting you about LDF 2011 so make sure you drop us a line and let us know.
Get ready for the most important month in the design calendar with our guide to what's hot at London Design Festival.
London Design Festival means only one thing; hundreds of fabulous and anticipated events all squeezed into nine days celebrating the wonder of design and contemporary treats. So before you start pounding the streets of the capital, make sure you've read our guide to the must-see events.
Through the keyhole at Milk – Fornasetti vase collection 2011
Milk invites anybody with a taste for style to their journey through the timeless and quirky work of Fornasetti. The new launch of limited edition vases by Barnada Fornasetti are an array of textures and feature the distinctive imagery of Fornasetti, If you're expecting traditional vases, think again – these pieces are works of art in their own right.
Milk Concept Boutique, The Clerk's House 118 ½ Shoreditch High Street E1, until 25th September.
British-ish
Explore the work of Giles Deacon and work from upcoming future designers as recent graduates from the University of the Arts London showcase their distinctive designs. This is what's great about British design today so make sure you pay a visit to show your support.
The V&A, Galleries 118-125 British Galleries level 4 Cromwell Road SW7, Until 25th September.
Habitat
One of the most iconic home furnishing companies, Habitat has been supplying the demand for a stylish home since 1964, when the godfather of design, Sir Terence Conran started showing us Brits how to be stylish in the home. Habitat will be displaying their Best of British designs within their iconic Tottenham Court Road store.
Habitat, 196-199 Tottenham Court Road W1T, Until 25th September.
"Love'in" stitch workshop with Fine Cell Work
Fine Cell Work show that needlework isn't just for the over 80's with their edgy Love, Hate, Life collection of embroidery made by UK prisoners.
Have a go at your own piece of work by making a 'love' inspired pin cushion, whilst being mentored by an ex offender demonstrating the intricate skill of embroidery.
Tom Dixon Shop, Wharf Building Portobello Dock 344 Ladbroke Grove W10, Until 25th September.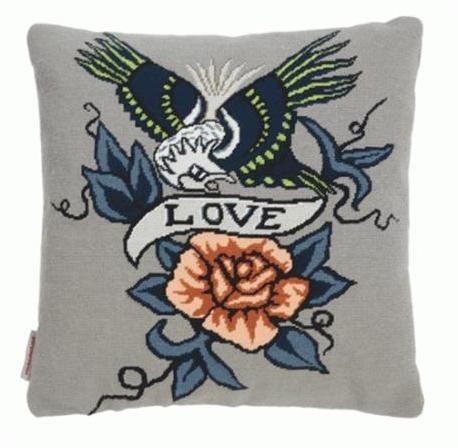 Crest Living Mad Hatters tea party
Crest will be showcasing new, exciting and thought-provoking designs from Thonet including pieces by designer Claudio Bellini. Crest will also be featuring a few surprise products from top manufacturers, so keep your eyes peeled and make sure you see them first. Even if you can't attend the tea party, pop in to the Crest Living store as they're open 7 days a week.
Crest Living, Downstairs at Few and Fair 242 Brompton Road SW3, Until 20th September.
Flavor Paper
TENT London is one of the hottest events in the calendar. If you're looking for a variety of wallpaper ideas to decorate your home, Flavor Paper are displaying plenty of hand screened and digital wallpapers in their Flavor booth for the first time ever in the UK so take a look for some creative ideas.
Flavor Paper, Tent London Old Truman Brewery Brick Lane E1, Until 25th September.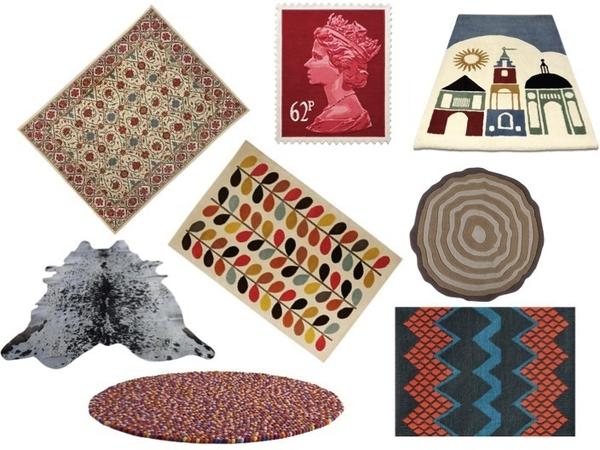 Add colour and comfort underfoot with our quick shop of rugs.
Beautiful polished wood floors are all very well, but sometimes it's nice to have something soft (and warm!) underfoot. However they needn't just be practical; a quality rug can be an artwork for your floor, whether you want contemporary or traditional.
The perfect way to add colour and interest to a space, try rejuvenating your living room with a large, boldly patterned rug or unearth a luxurious landing spot for your feet in the morning with a quirky small bedside rug.
Clockwise from top left: Bishkek Rug, £1125, from OKA, Stamp Rug 62p, £695, from Rockett St George, Campanile Rug, £495, from Mini Moderns, Against the Grain Rug, £250, from Designed in England, Small Orange/Peacock Fairisle Rug by Donna Wilson, £895, from Heal's, Pinnocchio Rug, £3140, from Utility, Cowhide Rug – E9, £200, from London Cows, Orla Kiely Multi Stem Rug, £770, from Heal's.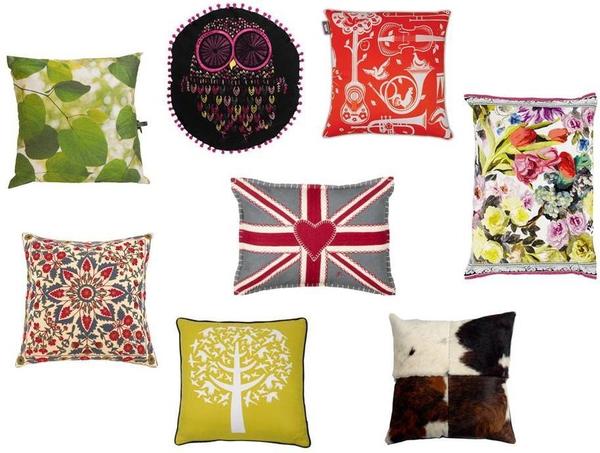 Get cosy with our cute and colourful selection of cushions
Cushions are the perfect way to brighten up your home and will add texture, colour and pattern to your home. Pile them high on the bed to a create a cosy, relaxing atmosphere or scatter them on the sofa for an inviting place to curl up and relax. From classic vintage floral prints to a quirky but cute embroidered owl cushion, we've selected an eclectic mix of bold and beautiful designs that you're sure to love. Mix and match for a fun and unique way of adding those all important finishing touches to your home.
Clockwise from left: Sunlight through Leaves – Cushion 40 cm from Ella Doran, £55. Niki Jones Twitwoo Black/Pink Owl Round Cushion from Heal's, £80. Pet Sounds Cushion from Mini Moderns, £35. Designer's Guild Orangerie Cushion from John Lewis, £75. Cow Hide Cushion from Heal's, £67. Bird Leaves Printed Silk Cushion Yellow from Heal's, £72. Star Design Cushion Cover (51cmSq) from OKA, £65. Jan Constantine Union Jack Cushion from John Lewis.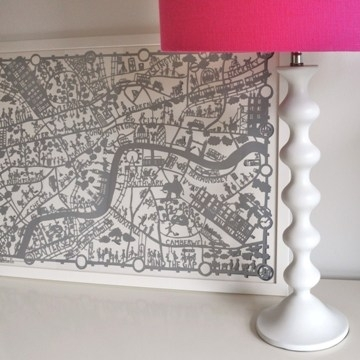 This week we take a closer look at the beautiful home accessory offerings of Primrose & Plum.
Primrose & Plum was set up by friends Selina and Lisa, when they started to gather suppliers of all things lovely to produce a beautifully curated selection of high quality home accessories and gifts. Their collection offers an eclectic mix of old and new, contemporary and classic, in a range of neutral alongside bold colours.
A small independent business, Primrose & Plum pride themselves on their attention to the details that make a difference and there is even a real human voice at the end of the phone! Furthermore, they promise, should a problem arise, to try to sort it out quickly and without a fuss.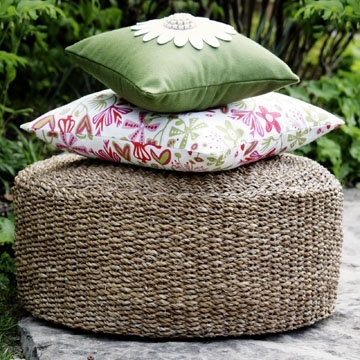 Their beautiful items make me long for an airy cottage surrounded by birch trees, but for the time being I'll be trying to inject the look into my distinctly less whimsical east London abode, with their Large Jute Basket. These huge, hardwearing baskets are ethically sourced and made by Fair Trade co-operatives in Bangladesh, so you can assuage your conscience as well as your household clutter – perfect if you're planning a spring clean this Bank Holiday. They would make chic storage for toys or linen, but I think they'd be perfect to store my ever-expanding collection of fashion and design magazines that I can't bear to recycle.
Primrose & Plum make the everyday just that little bit more chic, as demonstrated by their charming Retro Glass Bottles. With cream ceramic stoppers, they are ideal for milk or juice, or dispose of the clutter of plastic bottles in the bathroom and decant bath salt or soak.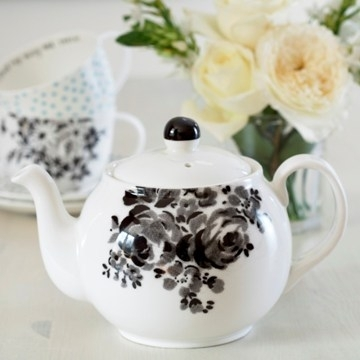 Fresh in for spring, Primrose & Plum have a beautiful range of Lisa Stickley tableware, as well as a fabulous collection of soft throws, luxurious bedspreads and decorative cushions to brighten up even the saddest of bedrooms. If you're planning a spot of Easter baking, have a look at their kitchen linens and kitchenware, like the beautiful Hammered Heart Cake Stand.
With so much choice these days, it is wonderful to see such carefully selected and highly appealing items gathered together in one place. Primrose & Plum will certainly be my first stop next time I'm searching for that perfect gift for a birthday or wedding!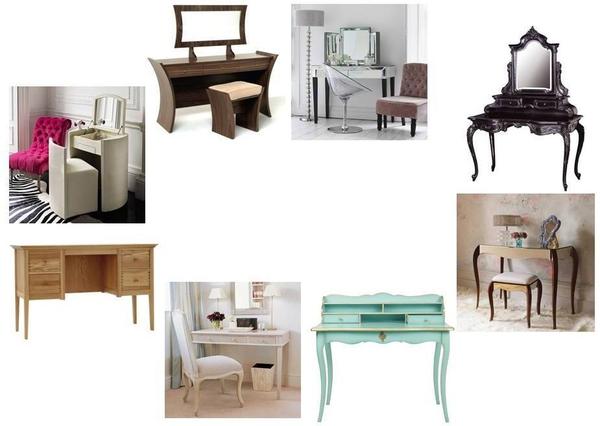 Pamper yourself in style with this selection of stunning dressing tables.
Add a touch of glamour to another dreary Monday morning, by preparing for the week in style with a gorgeous dressing table! This luxurious selection is sure to transform an everyday bedroom into a glamorous boudoir; making getting ready a truly pampering experience. From classic oak designs, with enough draw space for your other half's grooming products, to seductive black mahogany tables that are sure to make a statement, there's sure to be the perfect dressing table for your home so go ahead and spoil yourself!
Clockwise from left: Round Faux Dressing Table & Stool from Graham & Green, £675. Embrace desk/ dressing table from Tom Schneider, from £1,598. 50's Style Mirrored Dressing Table from Graham & Green, £300. Sassy Boo Grande Black Dressing Table from The French Bedroom Company, £735. Amelie Dressing Table from Graham & Green, £425. La Table de Rouen from The French Bedroom Company, £495. Malmo Dressing Table from OKA, £499. Esprit Dressing Table from John Lewis, £499.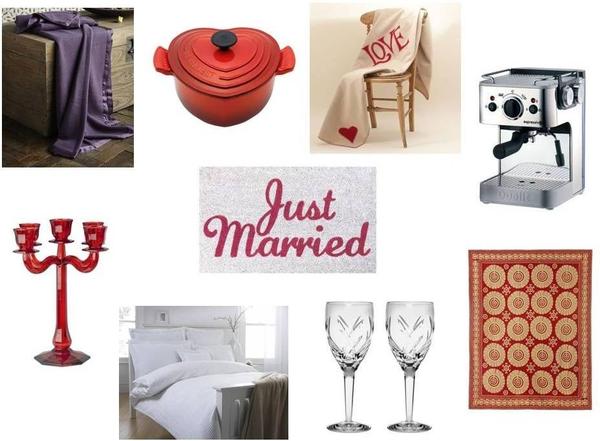 With the Royal Wedding nearly upon us, we've selected some gorgeous gifts for the happy couple!
Weddings are joyous occasions, and the joining of two individuals in matrimony is certainly a cause for celebration. However, finding the perfect wedding gift for the happy couple can be anything but blissful! To take the stress out of the wonderful event we've selected some lavish gifts, that we're sure even Kate and Will would be pleased with! From luxurious cashmere throws to elegant crystal wine glasses, these gifts are the perfect way to say congratulations.
Clockwise from left: Lombok Cashmere Throw In Mulberry from Lombok, £165. Le Creuset Cast Iron Heart Shaped Casserole Dish 18cm Red from Heal's, £99. Jan Constantine Love Throw – cream from Occa Home, £117. Dualit Espressivo Espresso Machine Range from Heal's, £180. Cimkent Rug (244×305cm) from OKA, £1,125. Waterford Crystal John Rocha Signature Small Wine Glass from John Lewis, £75. Richmond Organic Cotton Pleated Duvet Cover from The Fine Cotton Company, £100. Riedel Ravello Red 5 Arm Crystal Candelabra from Heal's, £325. Just Married Doormat from The Contemporary Home, £22.99.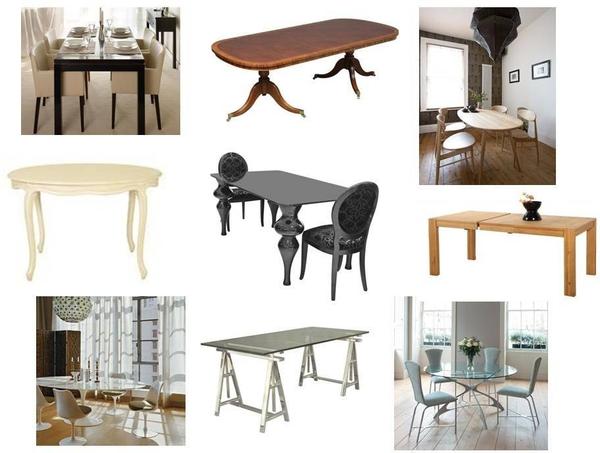 Make your house a home with the perfect dining table!
The dining table is often the heart of the home. As a place where families eat, work and socialise it is important to find a table that will work perfectly in your space. Whether you want to create a grown-up dining area with an ultra modern glass top, or you need a more robust wooden table for the kids to eat and play on, there is a wonderful selection here for everyone. We've even found an extendable design so there's sure to be place for everyone, even when unexpected guests stop by at dinner time!
Clockwise from left: Shanxi Dining Table from Puji, £520. Reproduction Dining Table, Mahogany from Pavilion Broadway, £2,685. 50's Inspired Oak Dining Table from Rose & Grey, £595. Clermont Designer Extending Dining Table from The Pole House, £430. Opera Round Dining Table from Tom Faulkner, £1,899. Trent A Frame Glass Top Dining Table from Alexander and Pearl, £1,165. Eero Saarinen Tulip dining table 198cm from Lover's lounge, £495. Cream French Round Dining Table from Sweetpea and Willow, £475. Baroque Black Gloss Dining Table – 2 Sizes from Alexander and Pearl, £715.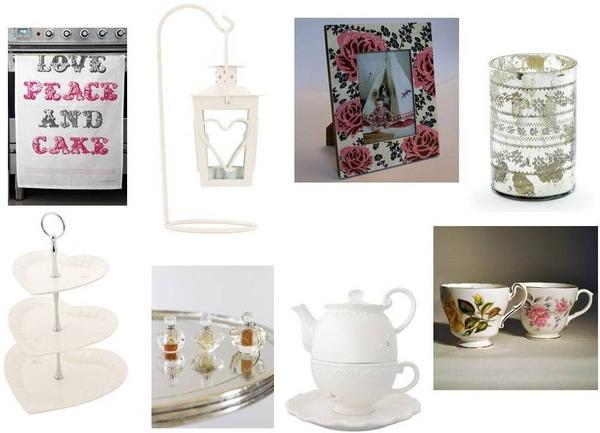 Treat your mum to something special this Mother's Day, with our selection of gorgeous gift ideas.
Forget the usual bunch of flowers, or box of chocolates; we've put together some of our prettiest products to spoil your mum with this Mother's Day! From classic perfume bottles that you can fill with her favourite scent to quirky tea cup candles, that are just too cute to hide away in the kitchen, you're sure to find the perfect gift here.
Clockwise from left: Love, Peace and Cake Tea Towel from Rockett St George, £10. Garden Lantern with Stand Cream from Bombay Duck, £4.95. Roses and Black Flower Photo Frame from Graham & Green, £27.95. Ella Cut Glass Vase from ALSO Home, £22. 2 Rose Tea Cup Candles from Serendipity Street, £11. All of a Flutter Diamante Butterfly Tea for One Set Cream from Bombay Duck, £18. Allegra Perfume Bottle from Brissi, £12. All of a Flutter Diamante Butterfly 3 Tier Cake Stand Cream from Bombay Duck, £29.50.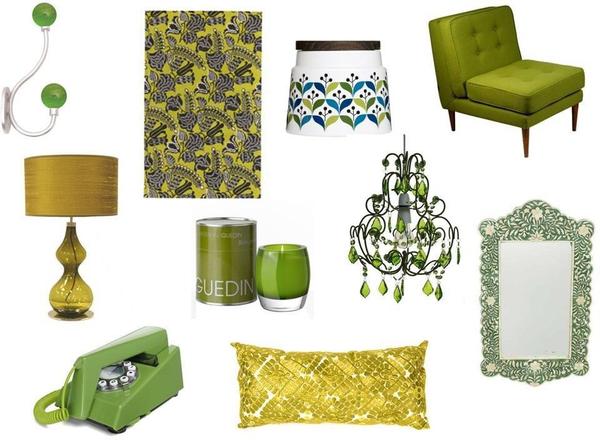 Spring Greening
We've slowly but heroically limped to the end of yet another grim British winter. The sun is starting to shine, the daffodils and snowdrops are out to play, we can go outside without wearing 7,000 layers, and it's putting us all in a bit of a lovely mood. Bring the seasonal spring in your step into your home with our selection of lush, spring-green goodies; they're too gorgeous to miss out on.
CLOCKWISE FROM LEFT: Double Door Hooks with Green Glass Balls from Bombay Duck, £18. Designers Guild Coconut Grove Acacia Lime Rug from Heal's, £650. Retro Storage Container from Soulful Toaster, £12.50. Aimbry 5 Arm Desired Flocked Pendant in Green 187/GR from The Pole Home, £40. Orla Kiely Cork Chair from Heal's, £995 – £1,995. Scalloped Mirror with Bone Inlay from Graham and Green, £225. Green Moroccan Embroidered Rectangular Cushion from Lemonlu London, £94.95. Maison Guedin Luxury Scented Candle in Precious Wood from Occa Home, £35. Retro Trim Phone from The Contemporary Home, £34.99. Thai Green Monza from Decolight, £409.50.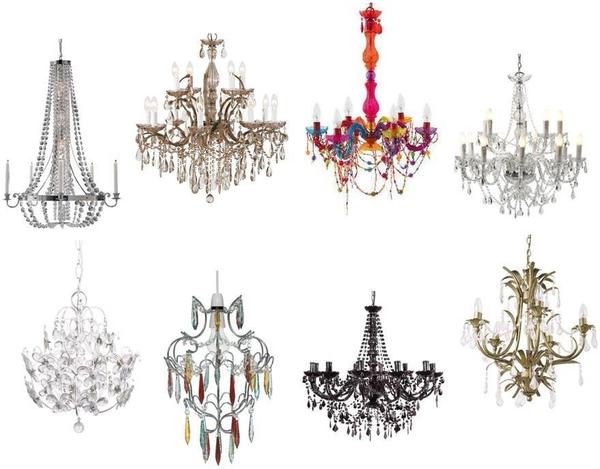 From classic to contemporary, we've selected the best chandeliers for every home.
Chandeliers are a classic choice when it comes to lighting your home, helping to bring a touch of elegance and sophistication to your surroundings, but their increasing popularity means that there are now hundreds of options to choose from. We've put together a great selection of chandeliers so that whether you like classically ornate designs that ooze chic style or prefer a more contemporary option with a colourful twist, there is something for every taste.
Clockwise from left: Juliette Crystal Candle Chandelier from Alexander and Pearl, £750. Ballroom Chandelier from The French Bedroom Company, £495. Medium Ornate Gypsy Multicoloured Chandelier from The Contemporary Home, £89.99. Jet Clear 14 Arm Chandelier from Heal's, £975. SPW Kew 5 Arm Chandelier [French rustic gold finish] from Sweetpea and Willow, £150. Buttress Black Chandelier from The French Bedroom Company, £185 – £515. Aimbry Multi Colour Glass Droplet Chandelier 150/MULTI from The Pole House, £50. Vintage Butterfly Chandelier from Bombay Duck, £195.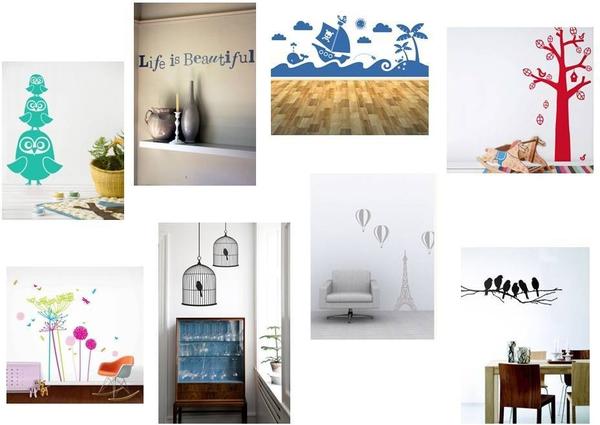 We've put together a great selection of stickers to brighten your walls with.
Wall stickers are a great way of brightening up a room, and giving your walls an instant lift, without having to completely redecorate. No longer just for kids rooms, although we have selected a few fun items that little ones are sure to love, wall stickers can add a sophisticated touch to plain rooms; transporting you to Paris or a bird filled forest without having to leave home.
Clockwise from left: Owls Wallsticker for kids from Rose & Grey, £38. 'Life is Beautiful' Wall Sticker from Rockett St George, £36. Sea Mural Sticker – Spin Wall Stickers from Spin Collective, £35. Bird Tree Wall Sticker from 95% Danish, £69.95. Lovebirds wall stickers from Lover's lounge, £47.50. Paris Balloon Wall Graphics (20 colours) from Caroline McGrath, £32. Bird Cage Wall Stickers from Rockett St George, £34. Fluoro Dandelions & Cow Parsley wall stickers from BODIE and FOU, £81.70.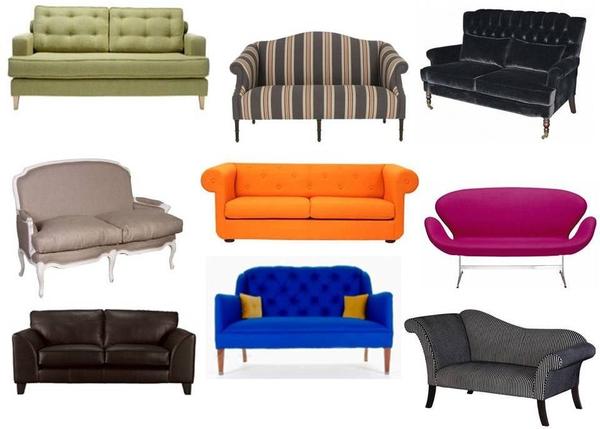 Our amazing range of the best and trendiest sofas makes choosing one stress-free
The perfect sofa is an integral piece of furniture in the home. It's somewhere you're likely to spend a lot of time: drinking, watching films, gossiping on the phone or just having a good old-fashioned nap. So, it's important that your sofa is just right. To help you choose, we've cherry-picked a selection of our favourites to take the hassle out of sofa shopping (it also obliterates the need for a trip to the dreaded D.F.S). From traditional black leather to lush velvet to bright and futuristic, we've got a sofa to suit all tastes.
CLOCKWISE FROM LEFT: Mistral Sofa, £1,425 – £1,950, from Heals. Orange Harlem Three Seater Sofa, £1150, from Oliver Bonas. John Lewis Swan Small Sofa, £1,999, from John Lewis. Black Velvet Two Seater, £895, from Rose and Grey. Fritz Hansen Swan Sofa, £5,018, from Utility. Groovy Black and White Striped Two Seater Sofa, £625, from Sweetpea and Willow. Armstrong Sofa, £1,900, from Lockwood Design. Black Leather Sofa, £995 – £1,595, from Heals. Provencal Linen Sofa, £825, from The French Bedroom Company.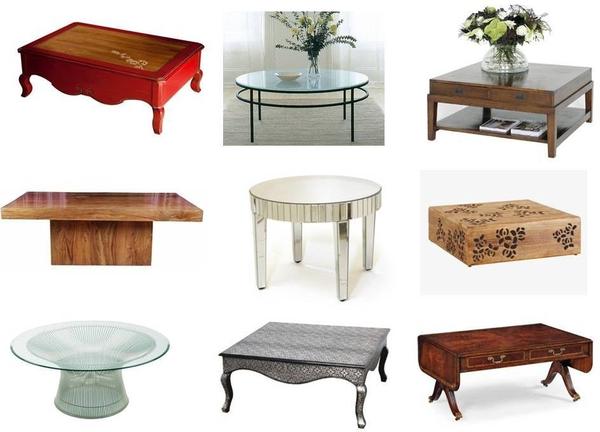 We've put together a great range of coffee tables, from the ultra modern to the super traditional
Adding a coffee table to your living area can be the perfect finishing touch; making a stylish statement whilst providing the perfect place to rest your cup of tea! These stunning coffee tables are sure to suit any home, whether you prefer contemporary glass pieces or the timeless nature of a mahogany table.
Clockwise from left: Lady Estelle Coffee Table from Sweetpea and Willow, £995. Albany Round Coffee Table from Tom Faulkner, £999. Eichholtz Oakwood Military Coffee Table Square from Occa Home, £1,450. PALONIA Coffee table from Habitat, £350. Mahogany Folding Coffee Table- Mahogany from Pavilion Broadway, £1,471. Embossed silver coffee table from Lover's lounge, £275. Knoll Platner Large Coffee Table from Utility, £1,152. Oak coffee table from Rocomara, £726. Deco Mirrored Venetian Round Coffee Table from Alexander and Pearl, £395.
We catch up with Dick Mawdsley of Utility, recently awarded the Telegraph Magazine's Best Small Shop Award by the queen of retail Mary Portas.
You recently won the Telegraph Magazine's Best Small Shop Award, chosen by none other than Mary Portas. Why do you think small shops are so important?
Small shops can be more creative in their approach to retailing so it's possible to do things that are more locally orientated than a multiple. For example, our store in Liverpool One benefits from high tourist footfall and we have geared part of the merchandise to that specific market. It's also possible to take a few more risks when it comes to buying which the multiples would be loath to do. Good small shops can be exciting places to visit, and are often what helps locations stand out from the norm.
Do you think that in these difficult economic times, consumers want to step away from the corporate big brands and move towards a company like yours?
I think that in modern retailing, things move very quickly, so there's definitely a trend to look to new and smaller niche companies who do something unique; there has been a small but noticeable change towards products that are hand-crafted or made in the UK. I think smaller retailers like us can excel at customer service in a way that large corporate companies can't, and that is how you can help create a strong point of difference when combined with good-looking store environments and great products.
When you source products to sell, what do you look for?
We look for things that are either useful, beautiful or just fun – or a combination of all three. In addition, we try to find things that are not too widely available, yet are commercial. If products are too experimental or extreme then customers won't buy them. Plain and simple. We often find that we are first in finding products only for the multiple and department stores to pick them up a couple of years later.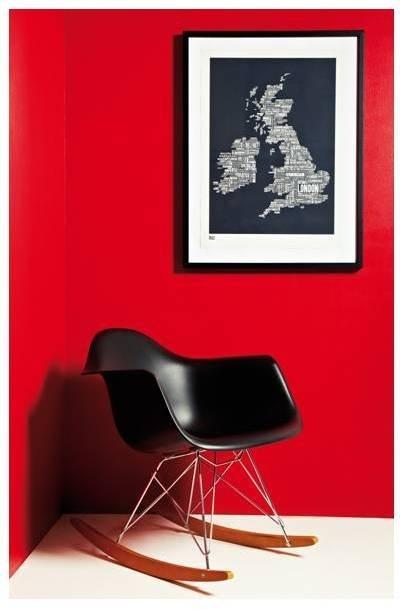 Describe Utility's ethos in three words.
Clean, contemporary – but fun.
What is your vision for Utility? Where do you want to be in five years time?
We'd like more stores in various cities across the UK; we believe there is room for a small chain of design-led stores which doesn't exist currently here. In addition, we'd like our website to continue to be at the forefront of modern design retailing.
What inspires Utility?
Our sector is exciting and there is a wealth of design talent out there waiting to be tapped. We'd like to bring some of our own products to market using some of the new young designers who are producing great things, or who are still studying. With that in mind, we have just teamed up with Liverpool John Moores University (LJMU) to set a project for the 2nd year product-design students to design something for Utility. We hope it's the start of further collaborations with LJMU, which will produce some exciting results.
What do you feel makes Utility stand out against other interior-design shops?
We don't try to be elitist and we do sell products which are commercial; this is simply good business sense. We're not afraid of colour and trying to inject a bit of fun or humour into things. Our stores will never be a homage to all things beige. Some of the things that we sell are undoubtedly expensive and we make no apology for this; we only sell original design products. We will not sell fakes, as we feel it undermines both the original product and the designer. If people who made copies invested the money in new design instead of plagiarising originals, just think how much more great products there would be out there!
What is your best-selling product, and why do you think this is?
Best-selling products change all the time – but currently our best-selling chair, for example, is the Wishbone Chair by Hans Wegner for Carl Hansen. It's a truly beautiful piece of heritage furniture that will be passed on.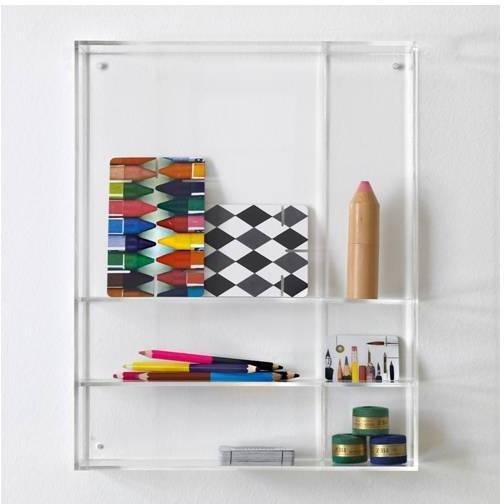 What led to the creation of the Utility Boutique?
The gift boutique format is a way of presenting the beautiful gift ranges that we sell in a smaller format store, and allows us to expand our customer reach as not everyone buys furniture or lighting everyday – but most people have something or someone to celebrate every month.
How do you ensure that your products have a contemporary edge?
This comes down to sourcing. We always try to be mindful of existing products that we sell. Regarding furniture, we have noticed a trend away from the sleek contemporary modular look towards a more eclectic, considered look which is more evolved than 'interior-designed'. We constantly edit our collections and look for new products or manufacturers and designers that we can represent in one of our stores.
What's next for Utility?
We are looking for new stores at the moment (location is a secret though!). In addition, our website is undergoing some major changes, so watch this space.
What's your favourite product?
The Lamino Chair in sheepskin (at the moment). But, because we sell great things and have access to so many amazing products my favourite does change!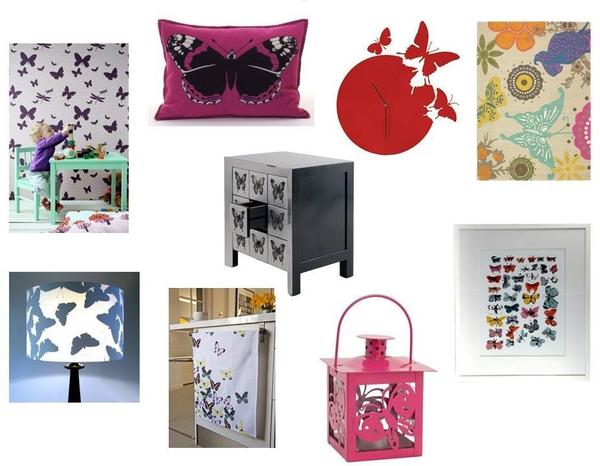 Butterflies are everywhere this season - we show you how to make the trend work in your home
With the wet weather set to continue, we can only dream of long sunny days and picnics in the park. But, with these quirky butterfly accessories, you can transform your home into a beautifully bright summer's garden, without a flower in sight. With a flutter of wings you can add a pop of colour to any room, even when it's grey outside.
Clockwise from left: Butterflies Wallpaper from Lover's Lounge, £59. Jan Constantine Red Admiral Butterfly Cushion from Occa Home, £85. Madame Butterfly Mini Silver Chest from The French Bedroom Company, £410. Butterfly Clock Red from Red Candy, £120. Brink & Campman Butterfly Natural/Multi Colour Rug from Heal's, £435. Andy Warhol Butterflies Print from Heal's, £105. Butterfly Garden Lantern Fuchsia from Bombay Duck, £6.25. Butterfly Tea Towel from Rockett St George, £6. Silhouette Butterfly Lampshade (white) from Duffy London, £45.