Features: In the Press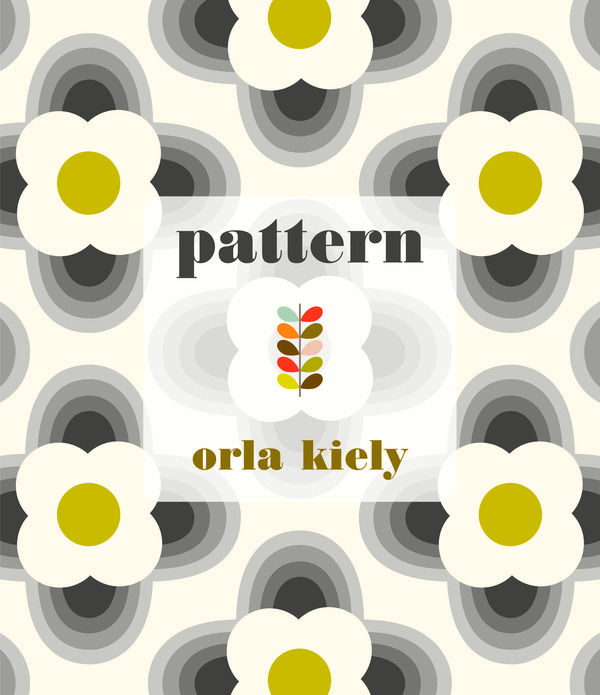 Don't miss Orla Kiely's exclusive signing of her new book
This rare signing is not to be missed if you're a fan of Orla Kiely's bold, retro patterns. You'll have the chance to meet her in person and get your copy of her newly released book 'Pattern' signed.
There will be a free limited edition Pattern oyster card holder, produced especially for the book's launch, for anyone who purchases Orla's book on the day.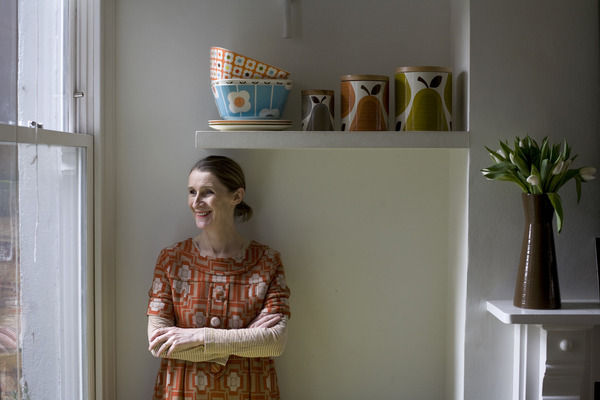 Orla's autobiographical book is a gift from her to her devoted fans. Filled with her ideas and inspiration, it also offers full colour pages of her visually pleasing patterns and designs.
If you would like the chance to meet Orla at her book signing, here's the info you'll need:
When: Wednesday 10th November 2010-10-30
Where: Lower Ground Floor, Selfridges, Oxford Street, London
Time: From 6pm
For more information about Orla and her designs visit www.orlakiely.com, and for more about her book 'Pattern' and her designs take a peek at our feature 'Spotlight on Orla Kiely'.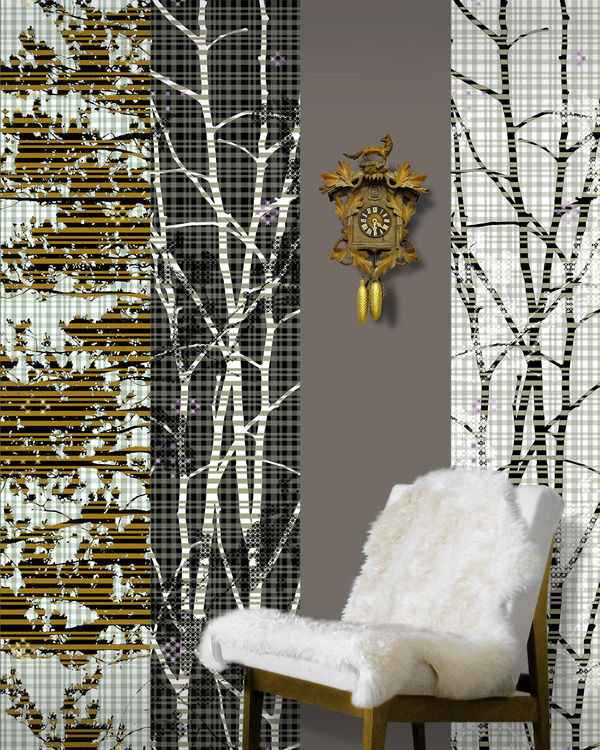 100% Norway will be at this year's 100% Design showcasing the best Norwegian design companies and manufacturers and their range of sustainable and eco-friendly designs.
Showcasing a variety of Norwegian companies, including established and up-and-coming designers' work, 100% Norway are set to impress at this year's 100% Design. This will be their seventh appearance at the exhibition which helps designers from Norway expose their talents and ideas to the British market.
100% Norway will be exhibiting an array of impressive sustainable and eco-friendly designs, including tables, chairs, ceramics and textiles which all utilise natural materials. The line-up of contemporary manufacturers includes LK Hjelle, Fora Form, Fjordfiesta, VAD and Variér, among many others. Designers Petter Knudsen and Steiner Hindeness collaborated with furniture company VAD to create a collection of pine seating. The designers have used traditional Norwegian methods of handling wood and local pine to bring us a stylish, contemporary and sustainable chair.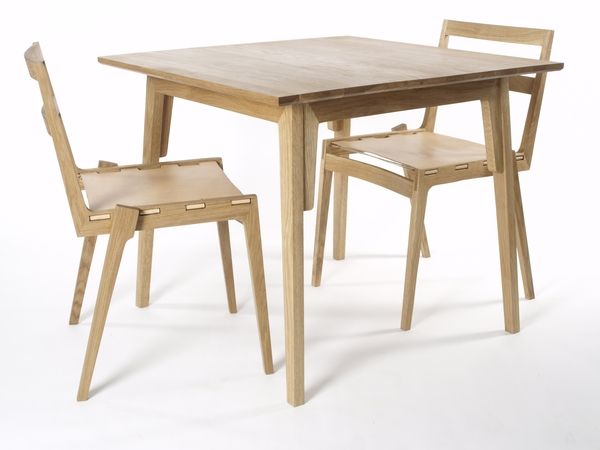 Also, Scandinavian Surface will be showcasing their selection of PVC free wall coverings which incorporate a green philosophy by using environmentally friendly ink in the manufacturing process. With striking images inspired by nature, such as dramatic coastlines, steep mountains and cascading rain, the designs provide beautiful backdrops.
With regards to the importance of producing green products, Henrietta Thompson, Curator of 100% Norway, claims that "Sustainability is an important issue for designers everywhere, and it's come to be expected of the new generation emerging to incorporate environmental considerations in their work from the beginning. Norwegian designers are perhaps more aware of this than many, as they are so often inspired by the natural environment in their work."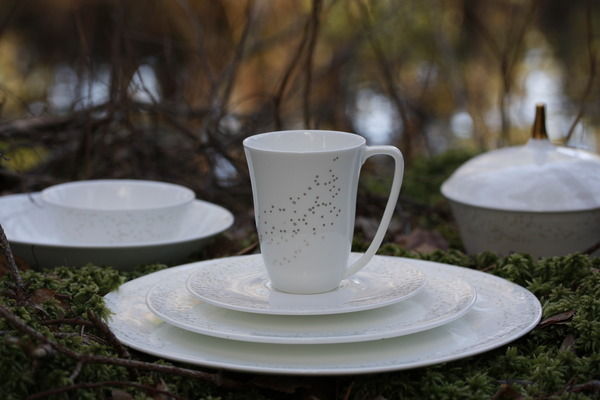 The exhibition will be taking place at stand G40 at 100% Design, Earl's Court, from 23rd-26th September 2010. You can find out more about 100% Norway at www.norway.org.uk.
Sneak a peek at what's on show at 100% Design.
100% Design London represents the best of contemporary interior design and architecture in the UK and internationally. Held over four days at Earls Court Arena, the event features world-renowned interiors show, 100% Design; architectural and interior materials exhibition, 100% Materials; and a showcase of emerging design talent, 100% Futures.
100% Design
Celebrating its 16th birthday this year, 100% Design is well established as a key event in the international design calendar; attracting architects, interior designers and industry insiders as the place to meet innovative suppliers and source new products. Showcasing the finest in contemporary design, the exhibition spans furniture, lighting and textiles, to kitchens, bathrooms, and interior fixtures and fittings. 100% Design is acknowledged industry-wide as the place to unveil new products and the rigorous selection process ensures that only original designs are exhibited. It's a unique opportunity to explore and experience the cream of the crop, offering a one-stop-shop for industry professionals and design lovers alike. British design will be represented by such celebrated companies as Race Furniture, with new and classic pieces from the Ernest Race Festival of Britain portfolio; Anne Kyrro Quinn celebrating ten years at the show; and Gray Concrete with concrete wallpaper as seen in Manolo Blahnik's Dublin store. This year sees an increase in international pavilions with individual and group deputations from Austria, Argentina, Belgium, Czech Republic, Italy, Japan, Latvia, Norway, Spain and more. Once again, 100% Design is hosting the prestigious Blue Print Design Awards. Awards include Best New Product, Best Exhibition Design, Most Promising Talent and Best Use of Materials; judged by industry insiders, the winners will be announced on September 23rd.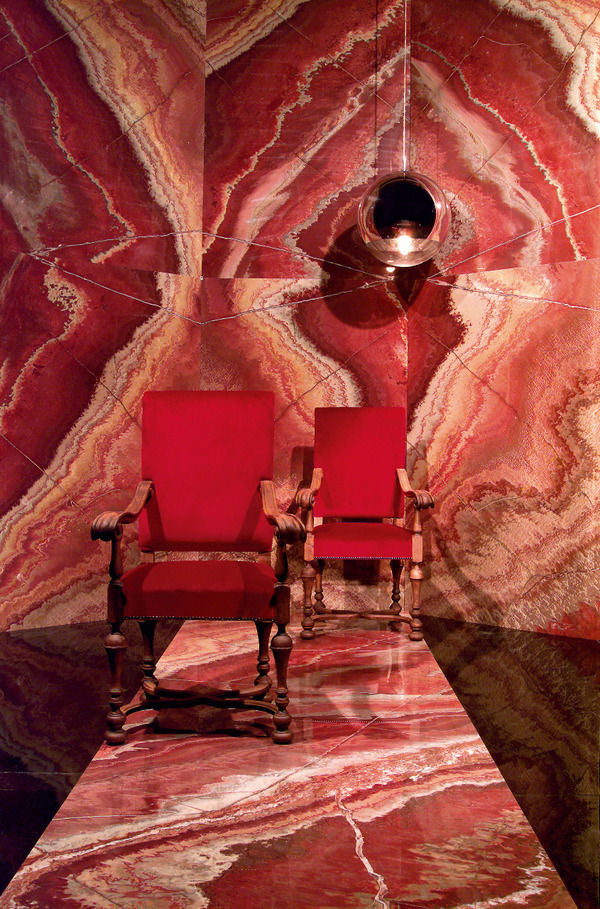 100% Materials
Significantly expanded this year, 100% Materials offers a dedicated platform for suppliers specialising in materials innovation and a source for architects and interior designers. Along with over 350 exhibitors, hand-picked for their creativity and originality, this year's show features an inspirational seminar programme curated by Mix Magazine. Exploring the interaction of technology, design and wellbeing, the aim of the programme is to discover new ways to improve urban spaces and interiors, taking nature and ecology as inspiration. The programme includes speakers from Architects of Humanity, Pocket Habitat and Stylgraph, with discussions around innovative new materials, processes and colour trends. As part of the colour consultancy Global Color Research, Mix Magazine will introduce the latest colour trend predictions for Autumn/Winter 2011/12, and reveal how these global trends can be adapted to different environments. Sustainability is the watchword this year, with exhibitors showcasing experimental surfaces and creative applications for natural, composite and recycled materials. As well as new product launches, expect to see live experiments from Chris Lefteri's materials laboratory.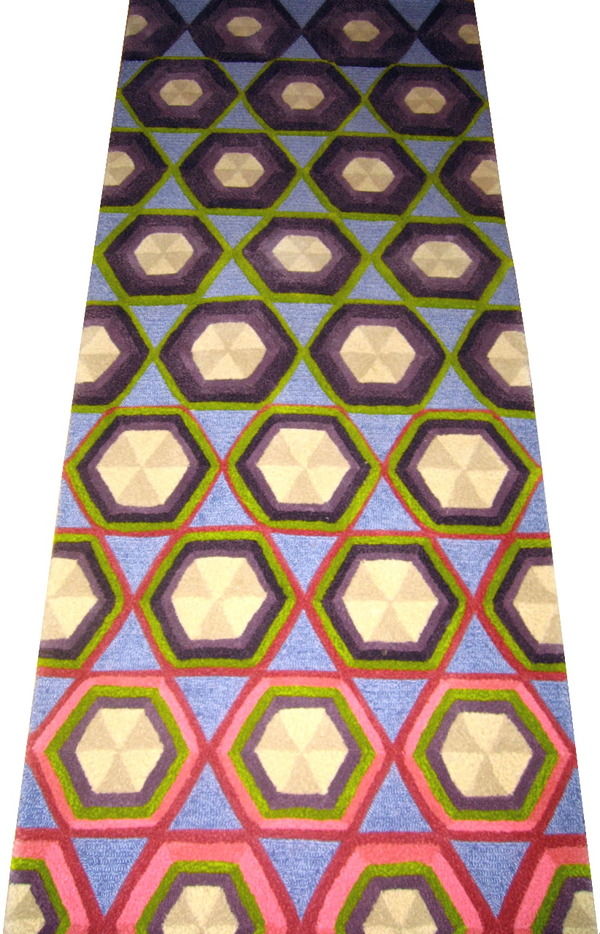 100% Futures
100% Design London continues to support young designers through 100% Futures, now in its fourth year. Showcasing the best emerging talent from the UK and internationally, 100% Futures promises to be a feast for design hungry visitors. For exhibitors, it's a not-to-be-missed opportunity to meet influential manufacturers, retailers, architects and interior designers. Highlights this year include Norwegian designer-maker Beate Einen's bespoke glass lighting and sculptural one-of a kind vessels; London-based design collective Print, Tuft & Fold's exuberant textiles; and Nottingham newcomer, Porcellana & Duomo's evocative porcelain wall panels. Print, Tuft & Fold is also producing a collection of 18 seating cubes for the main entrance at Earls Court, including an array of kaleidoscopic-inspired carpet cubes, graphic digitally printed cityscape cubes and tactile pleated fabric cubes. Joining 55 others at 100% Futures is James Michael Shaw, winner of this year's New Designers 100% Design Award. His prize is a 9sqm stand at the event and judging by previous winners, it's certain to be a must-see. Shaw's work maintains the delicate balance of form and function, finding beauty in simplicity. Judges were impressed by the 'strong use of industrial materials', describing his designs as 'original and utilitarian'.
Open to the public on Sunday 26th, 100% Design London is a fantastic place to pick up ideas, meet designers and soak up some style.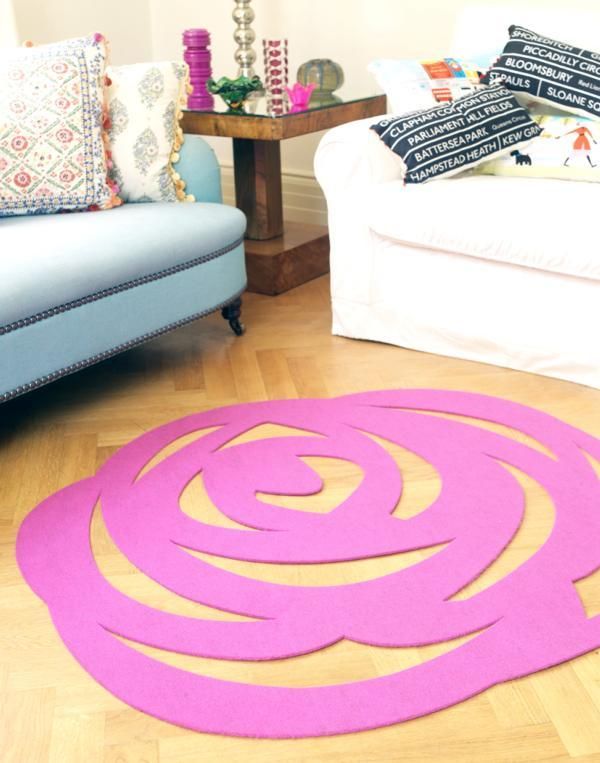 This gorgeous, eco-friendly rug is sure to bring a feminine touch and beautiful detailing to any floor.
The collaboration between Michelle Mason and Livia Firth has produced spectacular results. Designed exclusively for Eco Age, the duo have created an environmentally-friendly rug which exudes style and boasts excellent sustainability.
The Roseta rug is uniquely made out of felt from 100% recycled plastic bottles, and will be available in pink and black. However, Eco Age offer a bespoke service which means that the rug can be custom made in a gorgeous range of colours. It has hardwearing qualities but it is soft underfoot and its texture gives a stylish appearance to natural wood floorings.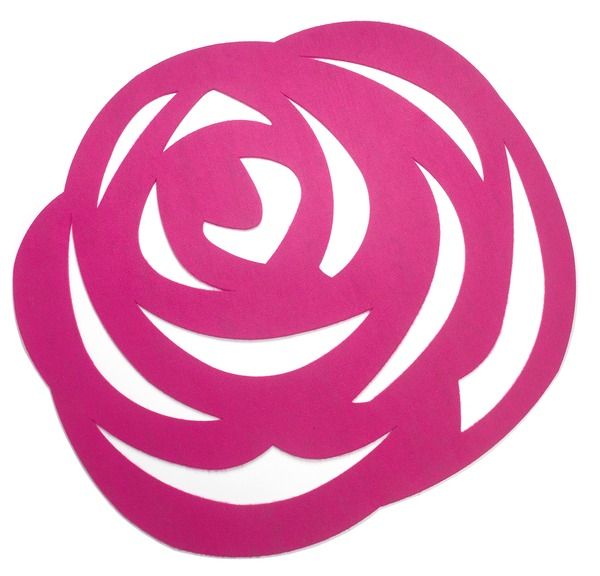 Livia Firth, Creative Director of Eco Age, has commented on why she chose to work with Michelle on this design: "I fell in love with Michelle's work a couple of years ago when we were sourcing ethical interiors for Eco Age - it is always elegant and unusual at the same time and totally feminine. We are very excited to do this collaboration with her and to have the first ever plastic bottles rug.... By looking at it, you won't believe it!"
Similar to Michelle's Stella rug, the Roseta is a contemporary take on lace-making with its intricate cut-out style, giving it a very delicate and feminine look. A perfect talking point for any living area or bedroom, the Roseta encompasses the strength of modern design and the ability to create products that are sustainable and kind to the environment.
Michelle will be unveiling the Roseta rug at 100% Design Earl's Court, London, Sept 23rd-26th, Stand No. H60. The Roseta rug will be exclusively available from www.michellemason.co.uk and www.eco-age.com.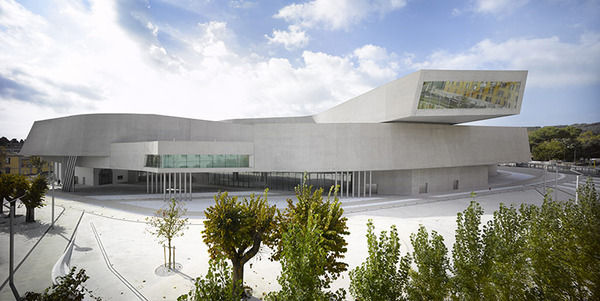 2010 Stirling Prize Shortlist unveiled by RIBA.
The Royal Institute of British Architects (RIBA) Stirling Prize is awarded to the best new building in the UK and Europe designed by a British architect. The 2010 shortlist of six buildings has just been released and the winner will be announced at the RIBA Stirling Prize Dinner on October 2nd. Named after the great British architect Sir James Stirling (1926-1992), the prize is run in association with the Architects' Journal and Benchmark. The Stirling Prize is presented to the architects of the building judged to have been 'the most significant for the evolution of architecture in the past year'.
This year's shortlist includes two schools for the first time in the award's 15-year history; a message perhaps to the axe-wielding education secretary, Michael Gove, on the value of good design. Ruth Reed, president of the RIBA, didn't mince her words: "Investment in well designed schools demonstrates to teachers and pupils how much they are valued and has measurable impact – attendance and results rise; truancy and bullying fall. With the programme to improve our extremely poor school estate now much reduced it could be some time before we see such exemplar school buildings on the Stirling shortlist again." Another first in Stirling history, a total of three museums have made it on to the shortlist. An extension to the Ashmolean Museum in Oxford, a reworking of the Neues Museum in Berlin, and the newly built MAXXI Museum in Rome are all in the running for the £20,000 prize money. Reed described the projects as demonstrating 'three very different ways of building and rebuilding museums and galleries' and, again alluding to public sector funding cuts, explained that these buildings 'are the fruits of an economic boom in the last decade and sadly may represent the end of an era'. The final contender for this year's prize, and the smallest of the six projects short-listed, is a mixed-use development in east London, combining a studio, art gallery and office space with four private apartments.
Here's a rundown of the six nominees vying for the prize:
Neues Museum by David Chipperfield Architects with Julian Harrap Architects
Berlin's Neues Museum was originally built in 1859 to showcase the Prussian Empire's archaeological and scientific capability. Sustaining bomb damage in WWII, the museum has been sympathetically restored and reshaped by David Chipperfield and Julian Harrap Architects. The creative reworking of the museum, in which the major new material is pre-cast concrete, has been praised by the RIBA as an exemplar of 'understated beauty'. The revamped museum has proved a hit with Berliners and David Chipperfield, who received the 2007 Stirling Prize for another German museum, is tipped by many to triumph again this year.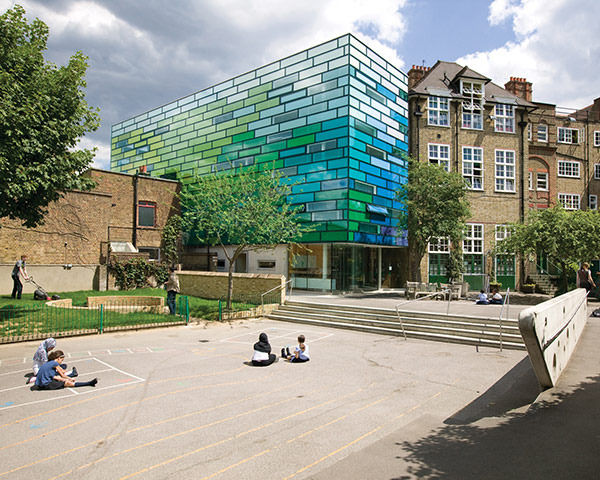 MAXXI National Museum of XXI Century Arts by Zaha Hadid Architects
British-Iraqi Zaha Hadid is perhaps the best-known woman architect in history, but her work has struggled to gain acceptance in the UK, and she's yet to complete a major building on home soil. (The first will be the London 2012 Olympic swimming pool and diving centre.) This is Hadid's fourth nomination to the Stirling shortlist, but the prestigious prize has so far evaded her grasp. This lack of recognition, and the fact that RIBA considers the MAXXI to be Hadid's best building yet, has the Rome museum ranked as odds on favourite at the bookies, with William Hill offering odds of 11/10. Located in the suburbs of the Italian capital, the MAXXI National Museum of 21st Century Arts is a building of sinuous curves and multiple intersecting levels; unwinding 'like a ribbon in space', says Hadid. The judges described the serpentine routes and pathways and the elegant unfurling of space as the 'quintessence of Zaha's constant attempt to create a landscape, a series of cavernous spaces drawn with a free, roving line'.
Christ's College School by DSDHA
Once the target of firebombing and casual vandalism, Christ's College School in Guildford now features a £14.4m extension by DSDHA, the firm of Deborah Saunt and David Hills. Both pupils and teachers have commented that a sense of pride in the new building has directly influenced an improvement in behaviour and that the wide, light-filled corridors and stairwells have reduced opportunities for bullying. This is a great example of how thoughtful planning, progressive architecture and humane design have far-reaching implications for individual wellbeing and social cohesion. Along with Clapham Manor Primary, Reed described the new building as a model of 'what all schools should be: light, well-laid-out and well-equipped environments in which all students can flourish'.
Ashmolean Museum by Rick Mather Architects
A project to double the size of the Ashmolean in Oxford, the oldest museum in Britain, was completed by Oregon-born, London-based architect Rick Mather, without disturbing the neoclassical original. Erected by Mather's team, the complex arrangement of new galleries is situated behind Sir Charles Cockerell's 1845 Grade I listed building. The disorderly late-Victorian galleries at the rear have been replaced by a six-storey building adding 34 new galleries for the permanent collection and four for temporary exhibitions. The entrance hall now opens on to the light-filled atrium of the new extension. Surrounded by buildings on three sides, Mather maximised available light by putting a glass roof over the central space, creating an 80ft atrium traversed by steel and glass bridges. Either side of the central space double height galleries for major displays alternate with auxiliary galleries with lower ceilings.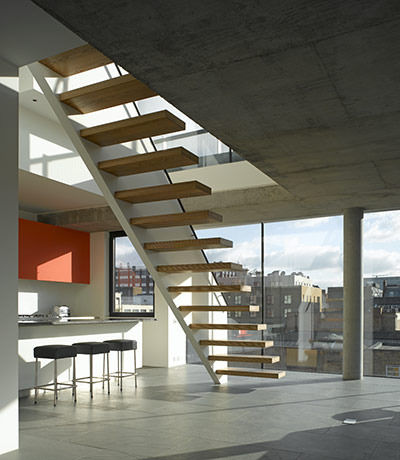 Clapham Manor Primary School by dRMM
De Rijke Marsh Morgan's extension to Clapham Manor Primary School is clad in vibrant multi-coloured glass panels. A freestanding addition to the school's original 19th century building, the Stirling judges applauded 'an inventive and uplifting example of what the next generation of school buildings could be'. Inside there are no enclosed corridors but galleried walkways; classrooms are accessed from the central atrium and pupils flow freely through a series of adjoining spaces.
Bateman's Row by Theis and Kahn Architects
Bateman's Row in Shoreditch east London was built by architect couple Patrick Theis and Soraya Kahn. The mixed-use development houses an art gallery, studio and office space along with four flats. The building provides several rentable units, while Theis and Kahn live on the top three floors, complete with roof terrace and stunning views of London. The project took ten years to complete and the panel said it was executed with 'extraordinary care and judgement'. On a small footprint, the scheme maximises light and space by building vertically in distinct phases over five floors and introducing wide expanses of plate glass. Internally exposed concrete throughout and rough-hewn edges at ground level respond to the building's industrial origins and local setting.
The Stirling Prize judging panel will be visiting the six buildings nominated in the next few weeks before the winner is announced in October.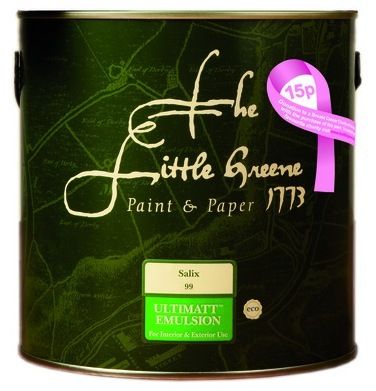 Donations to be made from every can of paint sold during October 2010
The Little Green Paint Company, renowned for its sophisticated wallpapers and inspirational paint colours, has a long-standing commitment to supporting Breast Cancer charities. This year is no exception, and Little Greene will be making a special donation from every can of paint sold during Breast Cancer Awareness Month, October 2010. Charity begins at home, after all.
Extensive research goes into each highly pigmented paint colour in Little Greene's exclusive English Heritage, Catwalk and Original collections, for spectacular coverage and depth of colour. There are few things more satisfying than a freshly painted room, and by choosing a Little Greene paint you'll be making a difference that extends well beyond four walls.
Paint cans specially labelled with the Breast Cancer Awareness pink ribbon will be sold via the internet and UK stockists for the month of October, with Little Greene committing to donate 15p from the sale of every can of paint. And what's more, as customers we'll have a say in how the money generated will be spent. An online vote will determine how the money raised is shared out across a selection of breast cancer charities partnering Little Greene's campaign. Have your say via Little Greene's website from 1st October to the end of November.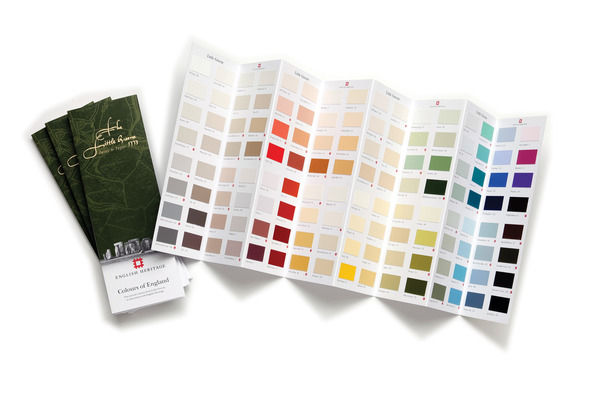 By visiting www.thelittlegreene/charity, you'll also be able to follow the progress of major breast cancer charities that have joined up with Little Greene to raise awareness and provide much needed resources for breast cancer research and support networks.
As interiors obsessives, we're all aware of how much our mood and sense of wellbeing is influenced by our environment, and many of these charities are working to improve those of patients and their families.
David Mottershead, Little Greene's MD said "We are delighted to support such an important issue, one that is close to our hearts at Little Greene; this is part of a long-term commitment to help breast cancer sufferers and the associated research to beat this disease. I am confident the programme will be a success."