Features: Reviews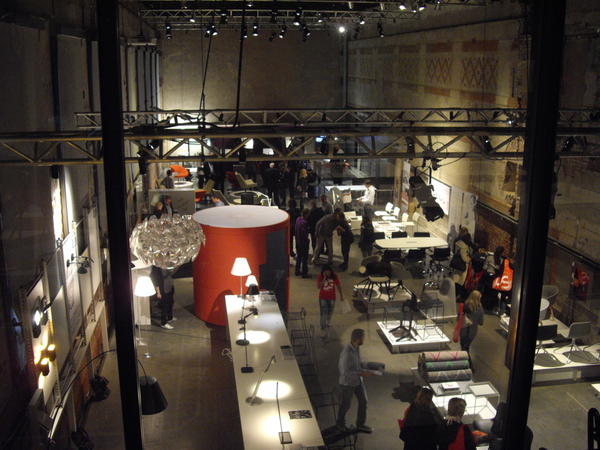 Furnish.co.uk's Aimie goes on tour to the design capital Oslo for Designers Saturday. Read on to see what we found.
In the heart of one of the most awe inspiring cities Oslo, the infamous Designers Saturday marked its 25th anniversary delivering an unforgettable and inspirational show. Norway, renowned for its cutting edge Scandinavian design, displayed the latest on-trend products ranging from contemporary high-end furniture to quaint and nostalgic textiles. In addition to this, some of the best up and coming designers and architects given recognition in the 'Saturday Awards' showcased some truly inspiring interiors and furniture.
Its safe to say that this event was by no means your average conventional interiors show. The term traditional exhibition was truly broken by 37 unique showrooms all exhibiting within different parts of the city. With free bus rides (only in Norway!) I went around various locations, soaking up all the Scandinavian magnificence on my way, on board with the help and company of my Norwegian friend and of course, translator.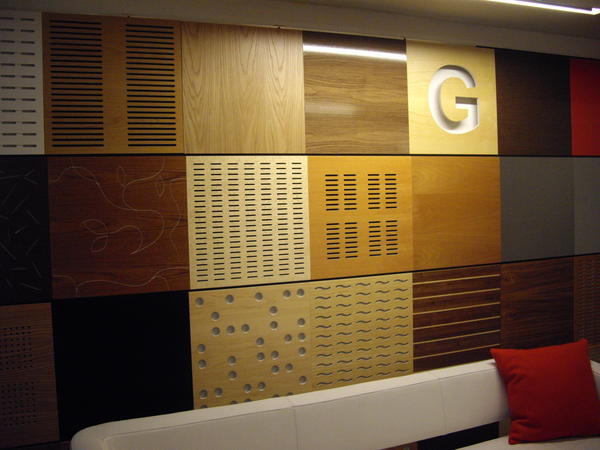 One particular design that caught my eye was the latest collection from Bruhl. 'Love and good design' is their motto and this was truly reflected. Their latest furniture collection based upon the design of flowers, 'Morning Dew' originally inspired by the 'Light in filigree daintiness', it defines the ultimate romance between green living and floral elegance. Each chair is complimented in pastel colours and are each beautiful unique pieces of art work. Inspired by nature was a theme consistently throughout many of the designs, especially within the furniture. Gently woven into the curvature shapes, the Scandinavian designers really showed how form definitely meets function.
After slowly winding my way around the city centre I came to a showroom exhibiting carpets called Interfaceflor. A truly alternative and unconventional exhibition, which involved people dressed up in traditional folk fairy tale garb with an accordion player to help set the scene! The collection drew upon various fairy tales, with each one telling a story and setting a rather unique assortment of the carpets within the collection.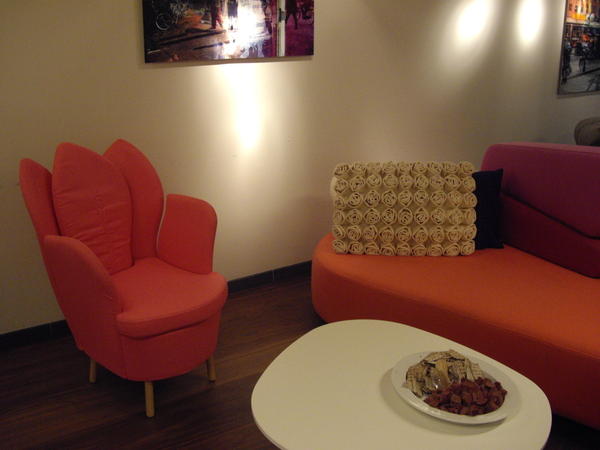 As predicted at the event, the furniture design did not disappoint. Leading edge and so typically Scandinavian, they are set to become the latest trend setters. The soft furnishings and textiles were surprisingly traditional in comparison. Natural and mostly made from raw or recycled materials, the Norwegian brand Pa Fjellet pride themselves on exactly this and delivered an outstanding array of beautifully nostalgic hand woven pieces.
It seemed that the Norwegians know how to impress with both the latest cutting edge designs and also the nationalistic pride and heritage which was greatly felt throughout the entirety of Designers Saturday.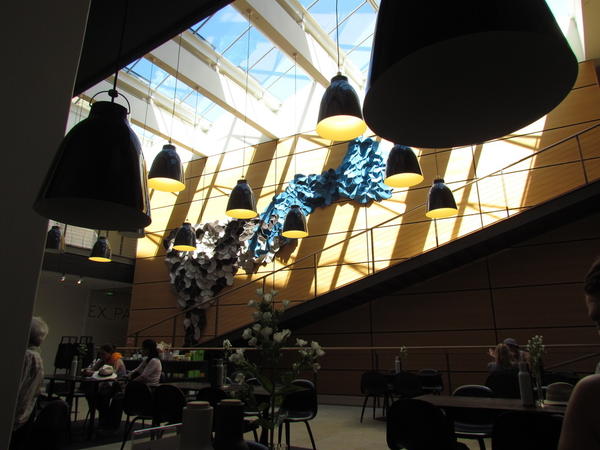 This week Furnish.co.uk goes international with a visit to the Danish Design Centre to soak up some Scandinavian inspiration.
In a rather inconspicuous location on Hans Christian Andersens Boulevard in Copenhagen is a tribute to the wonderful, and occasionally weird, designs that have come out of Denmark in the last six decades. Famous for its Danish Design School, Copenhagen has been something of a design hub for decades, and the exhibitions at the Danish Design Centre give some clues as to why.
Running until 2013, 'Denmark by Design' shows the development of Danish design from 1945 until 2010, illustrating the focus of design decade by decade. The exhibition looks at the prevailing trends throughout the decades and their impact on designers' solutions and expressions, as well as questioning what constitutes Danish design and examining how it has become an integrated part of our everyday lives and our mindset.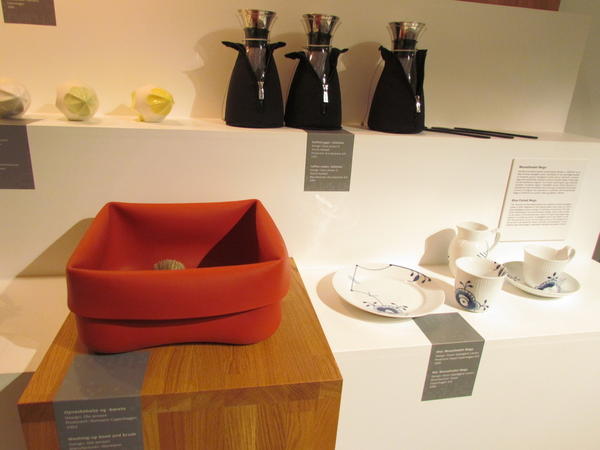 On display are some icons of Scandinavian design, such as mid-century chairs like Hans J. Wegner's 'The Chair'. These designs are instantly recognisable in their original forms but also in their significant influence upon the designs and tastes of the 21st Century.
If all that timeless design wasn't enough, there are two other exhibitions running that examine human interaction with design. Until February 2012, you can find 'Challenge Society – designing the simple solutions to a complex future' on the ground floor of the Design Centre.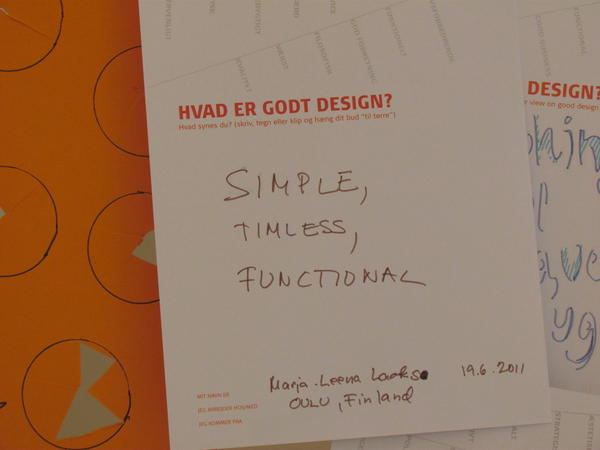 After stopping for a coffee and cinnamon pastry (a must!) we headed to the upper floor of the Design Centre, which is housing 'Challenge Waste – RE_ACT RE_IMAGINE RE_DESIGN', an exhibition about waste until the end of August 2011. Full of rather shocking and harrowing infographics, the exhibition looks at the problem, and contributing human behaviours, of waste and the effect they are having upon the earth and oceans.
Whilst the exhibition showcases the challenges of handling waste, and potential design solutions to future waste problems; we came away feeling even more passionately that thoughtfully designed and quality products are a worthwhile investment, both financially and environmentally. To help you on your way, we've selected a few of the best Scandinavian inspired products to be found on Furnish.co.uk.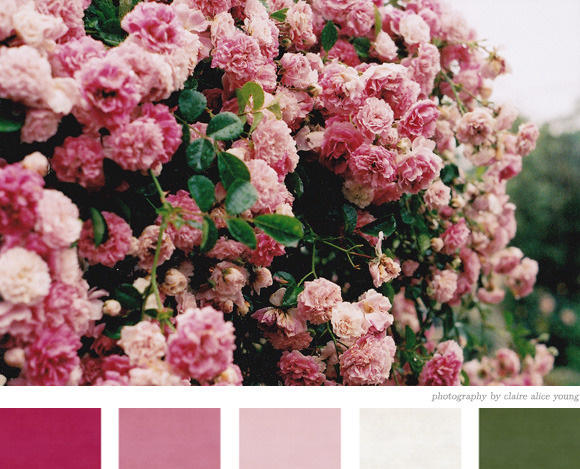 Here's our pick of the blogs that have had us hooked this week.
Creature Comforts is Ez's beautiful blog, full of DIY projects, captivating photography and features on quirky independent designers. Our favourite posts are 'Inspiration Daily'; Ez draws inspiration from across the web, using everything from artworks to photography, to create fresh colour schemes – perfect if you're having a bit of a mental block in the paint colour department.
The ladies at My Friend's House reside in South London and are interior design writers by trade but this blog charts their efforts to do up their own homes alongside brilliant tip offs about inspiration-rich exhibitions and emerging designer finds.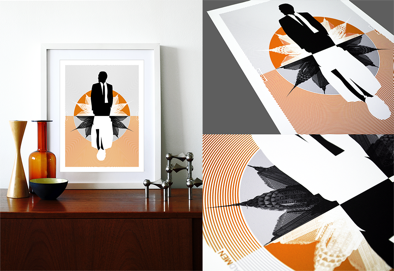 Finally we introduce Obsessilicious. Expect plenty of name checks of prolific mid-century American and Scandinavian designers and a generous helping of lust-worthy furniture. The talented guy behind this blog also creates quirky, colourful prints inspired by the furniture he loves.
As always, get in touch if you want us to feature your blog next time round.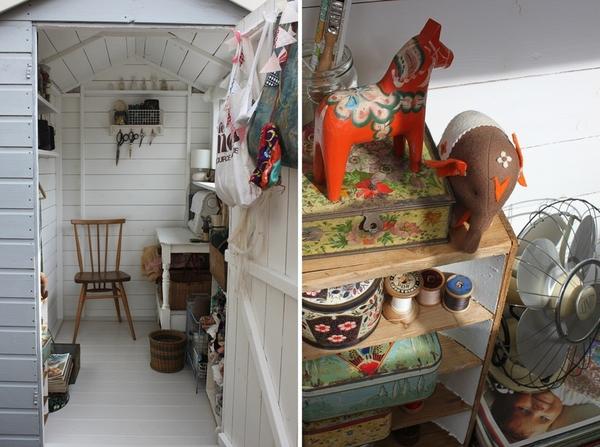 Here's our pick of the blogs that have had us hooked this week.
Whilst not strictly about interiors, Junkaholique is treasure trove of inspiration and it's all too easy to find that a whole hour has past whilst you've been absorbed in this lovely blog.
Artemis and Nao are jewellery designers living in London with a love for flea markets and car boot fairs. Reinventing 'junk', they are testament to the DIY spirit and every nook and cranny of both their home and studio appears to have a thoughtful and very personal touch.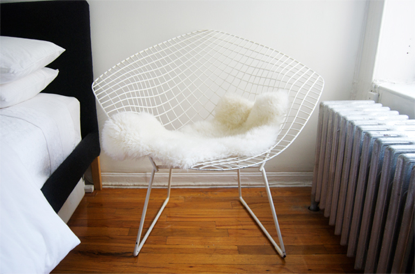 Manhattan Nest documents the numerous DIY projects undertaken by blogger Daniel Kanter whilst setting up his new apartment in New York. Check out Daniel's bedstead, self-upholstered with an army surplus blanket for a stylish utility look. Accompanying the numerous envy-inducing photos is Daniel's delightfully witty and deft writing.
Not only does Daniel have fabulous taste but he also has a keen eye for a bargain, so Manhattan Nest is a great blog to visit when you need practical information for stylish design on a budget.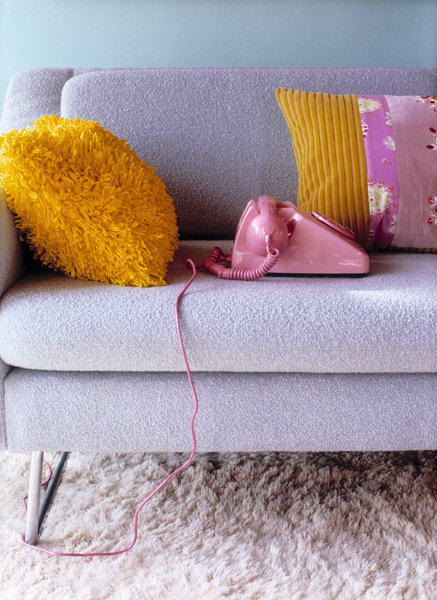 The charming blog, French by Design, is written by Si, who describes herself as 'a French girl' with 'a passion for Scandinavian design and industrial era vintage finds'. However even if you're not a huge Scandi-industrial fan, this blog has something for everyone.
Si offers beautiful themed moodboards curated from across the web, trend alerts, house tours - oh and the occasional droll quote to help get you through the week!
As always, get in touch if you want us to feature your blog next time round.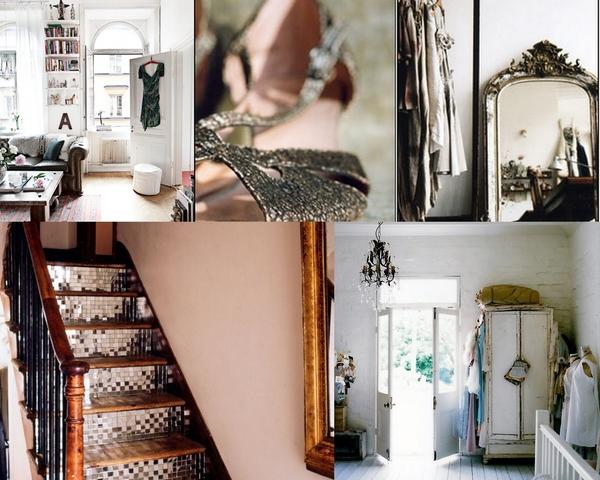 Blogging Brilliant
This week, check out an English woman's quest for the perfect interior in the Cotswolds, indulge in some gorgeous Finnish style, and admire the fantastic eye of a blogger with an international outlook . Be prepared for serious inspiration!
Sanctuary
The Finland-based blog Sanctuary is something to turn to when life seems to be getting a bit too much. Rebecca, the blog's creator, says that it's a "scrapbook of inspiration and ideas – it's about celebrating and cherishing the small, beautiful details in life." Indeed, Rebecca's lovely posts about coffee in bed, walks by the sea and enjoying a good film are so feel-good that it makes you want to switch off your Blackberry and listen to yourself breathe. Sanctuary reminds us that it's fine to make time to be still in the dizzying chaos that is the modern world – and the pictures are stunning, too. Sanctuary is peppered with a plethora of snaps of romantic, vintage-inspired interiors that epitomise shabby chic; indeed, Rebecca says that she's drawn to homes and styles with a "'lived-in feel". She also gives names of must-visit shops in Europe, including Noro in Paris and Carmen&Fantasio in Copenhagen: what a lovely, lovely lady.
Modern Country Style
Modern Country Style follows the journey of the renovation of an English Edwardian home in the Cotswolds. Sarah, the brain of the blog, focuses on "gorgeous, pared-back interiors infused with the warmth of the country." Modern Country Style is a delight to browse, littered with Sarah's delightful, idiosyncratic musings and beautiful images of the progress of her home; the 'before' shots really highlight that interiors can utterly transformed. Her enthusiasm for renovating her home and making it perfect flows from the blog in waves, and she invites us all to share in the project by letting us in on her home-styling secrets (Farrow and Ball paint and The White Company bed linen to name a few). And, best of all are Sarah's fabulous tutorials in home-crafting; I'm in the process of making my mother a Vintage-Style Button Heart Cushion for Mother's Day, and will be following that up with some quirky Scrabble Magnets. Modern Country Style is absolutely gorgeous – make sure you have a peep.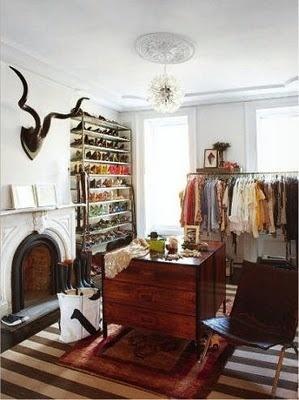 La Boheme
The beautiful La Boheme is an eclectic mish-mash of interiors, architecture, fashion, photography, colours, textures and art: a design blog that's truly got something for everyone. Anna, the woman behind La Boheme, describes her blog as "a very personal inventory of not only who I am, but also who I'd like to become in the world of interior-design". Based in San Francisco and the Czech Republic, she takes inspiration from all over the world, infusing La Boheme with a fantastic, international-style vibe. There are pictures of stunning interiors from an array of different places, including a beautiful home in Barcelona, a stunning beachside property on Hamilton Island in Queensland and an exquisitely romantic little house in snowy France – perfect for anyone seeking interior inspiration from beyond their own country. Anna's picks of fashion photography is amazing, too: check out her post on the extraordinary 'Warrior Chic' shoot by Thomas Schenk for Spanish Vogue. With an eye as good as Anna's, I have no doubt that she will become exactly who she wishes to be in the glorious world of interior-design.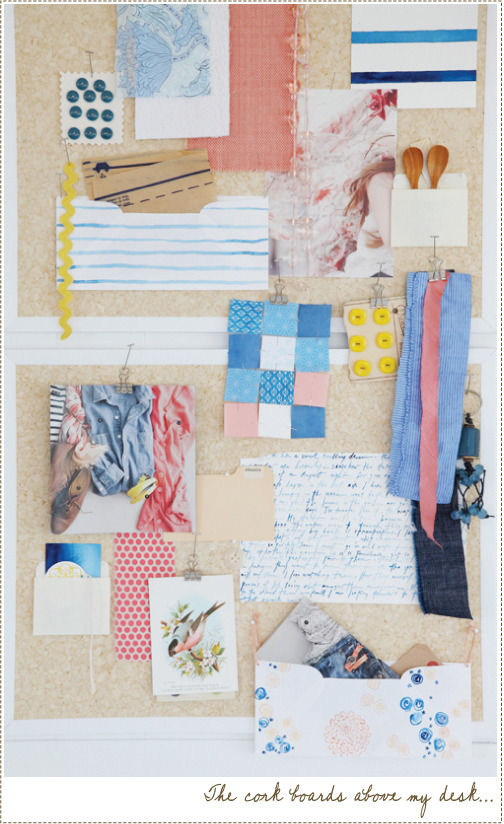 Blogs to get you through the week in style.
A Creative Mint is the creative outlet for Canadian-born LA-based designer, Leslie. After taking degrees in Architecture and Interior Design and a successful career in packaging design, Leslie decided to take a step back. At home with two young children she started the blog as a scrapbook for her interiors projects and photographs. She's interested in all aspects of design, from architecture to cooking, and this really comes across in the blog. Leslie's a great photographer and this as well as her love of collage makes the blog really visually appealing. You'll find all sorts of lovely stuff on here, and if you're a crafty type A Creative Mint is right up your street.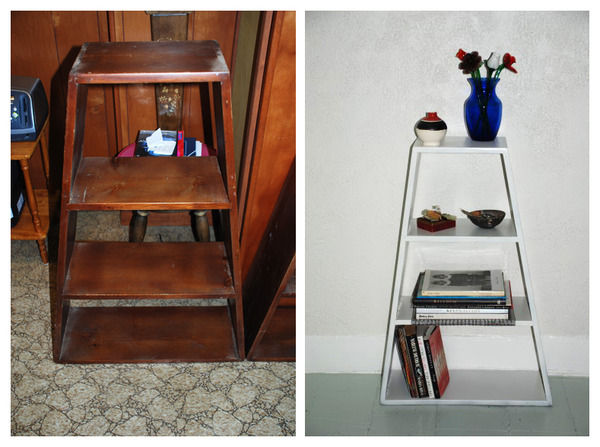 Adam's House is a really delightful blog. It'll be right up your street if you're interested in getting your hands dirty with a bit of DIY; or you love period houses, architectural salvage and design history. Adam lives in small Victorian village called Potsdam in upstate NY. He teaches high school art and with his upbeat manner and creative exuberance it wouldn't be a class I'd bunk off. He bought an 1812 Potsdam-sandstone house six years ago and he's been working on remodeling it ever since; the blog follows Adam's progress with plenty of design-related asides along the way. He's trying to keep the décor fitting with the history of the house without it being too themed, traditional or stuffy. We heartily approve.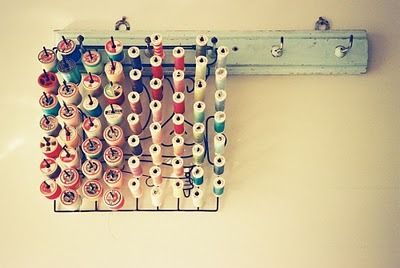 Lobster and Swan is a charming, beautifully illustrated Hastings-based blog. You'll find musings on fashion, art, craft and design with shopping tips, travel stories and interiors inspiration aplenty. There are loads of great ideas for creative projects around the home. Hastings is a bit of a Mecca for junk shopping too, so expect evocative lifestyle images with a vintage flavour. This blogger has a wandering eye that always seems to alight on something beautiful or delightfully different. Designed to intrigue and inspire, it's an eclectic blog drawn together by a consistent and confident sense of style.
As always, get in touch if you write your own design blog and we'll feature it next time.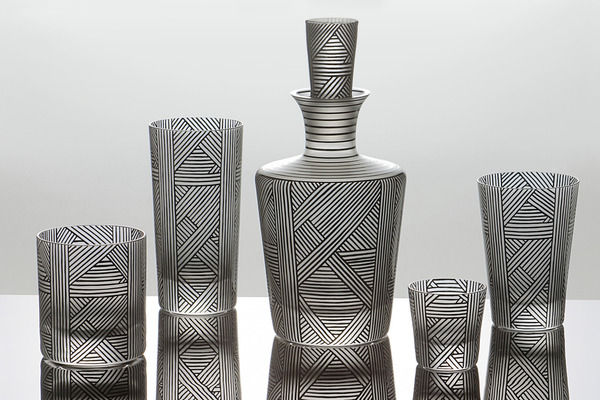 Our hot picks from 100% Design.
100% Design delivered a knockout show this year, with impressive displays from exhibitors across the board. Ambushed by eager designers and waylaid by wonderful objects it was easy to get overwhelmed in the throng. With beautiful things at every turn, I got lost trying to find my way back to Print, Tuft & Fold. Expect an interview with the lovely ladies soon. There were spectacular displays of both home grown and international design talent. Wandering about in a beauty-induced trance, here are just a few of the things we homed in on.
Czech Selection showcased some fabulous glassware including a sleek new collection by Bohemia Machine, featuring stylish angular forms and tactile bands of raised glass dots. Karen Feldman of Artel launched a new collection in partnership with graphic designer Natalia Ogneva. Featuring an intricate pattern of parallel and diagonal lines, the Sequence collection is reminiscent of early 20th century Czech cubism. 'One of my sources of inspiration for Sequence was the work of Czech-born designer Josef Hoffmann…In particular, his extraordinary feel for lineation' says Ogneva. Incredibly, each black line in the lattice-like pattern is hand-painted on to the mouth blown vessels. You can find Artel glassware at Paul Smith in the UK. Representing the best of British, RCA Alumni Rothschild & Bickers unveiled a beautiful range of glass light shades. The new Flora collection features delicate bauble light fittings topped with gold pineapple-like leaves. With glorious golden fringing, the domed Tassel Light and fluted Vintage Light have a nostalgic feel, while the distinctive colour palette - teal, gold, black and grey – gives the whole collection a contemporary edge.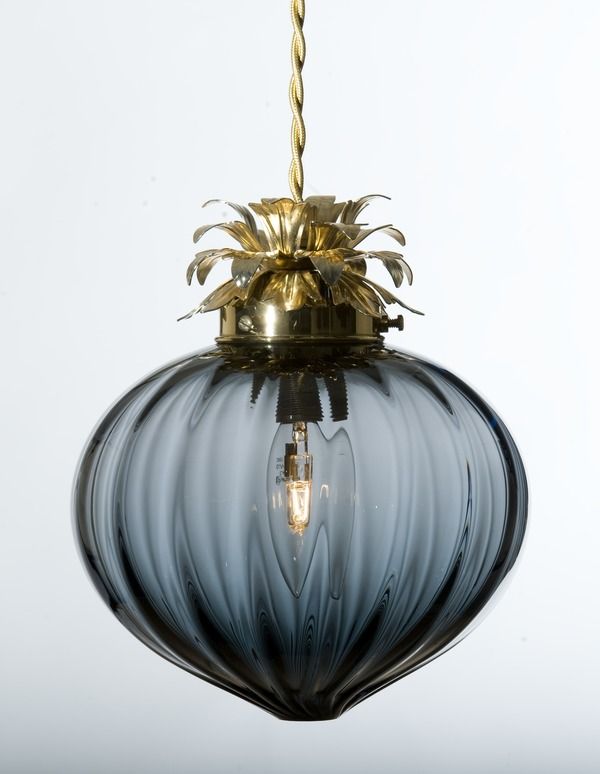 At 100% France, I was struck by Atelier Polyhedre's bold shape-shifting ceramics. Flying the flag and looking particularly dapper, Baptiste Ymonet and Vincent Jousseaume are the creative duo behind this quirky design studio. Fluctuating between minimalist rigour and baroque exuberance, between the geometric and the organic, Vincent and Baptiste have created a fresh and original collection, experimenting with form and style while retaining absolute quality. Stopping to grab a bag for all the ephemera I'd amassed, I spotted Scandinavian Surface exhibiting at 100% Norway. The four Bergen-based designers behind the brand recently launched an innovative new wallpaper concept. PanelPiece is a series of individual wallpaper panels designed to be used separately or in combination. Each panel has its individual identity and used singly will reveal a larger overall design. Mixed and matched, the different designs strike up a dialogue allowing you to create a customized wallcovering.
A cohort of British designers showcased their work as part of Design Event North East, representing the best of contemporary design across the region. Michael Armstrong of Afid Design exhibited a breath-taking collection of bespoke timber furniture. Michael's designs highlight the beauty of simple forms, celebrating expert craftsmanship, quality materials and subtle detailing. I'm saving up for the sideboard. Design polymath and all round mischief-maker Dan Civico was on hand to demonstrate his artful ChairKit_. These AirFix-like self-build chairs and tables are sold in flat-pack/wall-art form, laser cut from a single piece of birch plywood, and are supplied with all the bits and bobs you'll need for a satisfying afternoon of DIY. Each kit comes with a signed and numbered, limited edition screen print.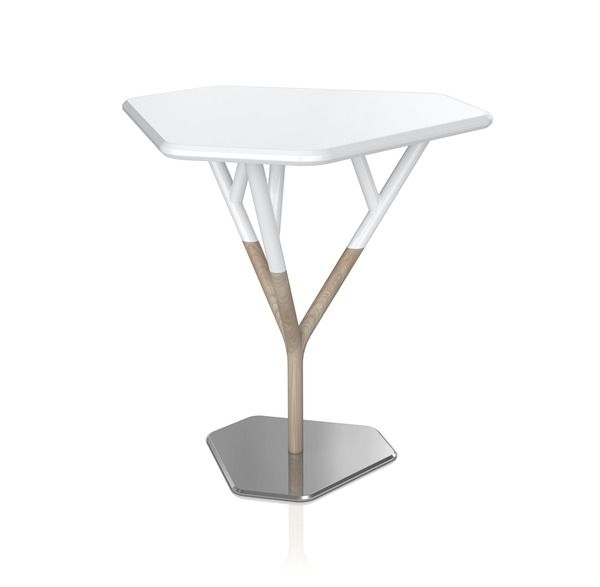 Hidden Art was also supporting emerging talent with its fourth Hidden Art Select range, featuring the work of seven British designers. One of my favourites was Your Placemat or Mine? by Hannah Dipper and Robin Farquhar of People will Always Need Plates. Featuring eight designs, the new range celebrates British domestic architecture through the ages and can be used either individually or placed together as a table runner, charting the history of British homes. Renata Manau of Biscuit Design evoked the exploits of Winnie the Pooh with her Balloon nesting box. Complete with a four-paned 'window', the ceramic balloon-shaped birdhouse is designed to be strung from a tree and features a florescent pink string that dangles away underneath. This year Hidden Art also launched a new collection of seating by five independent designer-makers. It was difficult to obey the polite 'do not touch' sign next to DesignK's Dandelion Stool: a tripod construction with a plump knitted ball perched on top. COAL Design's fifties-inspired Horrice Chair was another winner, with its lacquered walnut frame and vivid yellow upholstery.
Furniture was a particular draw at 100% Design this year and the impressive selection on show didn't disappoint. James UK's range of hardwood, upholstered seating raised the heart rate rather alarmingly, particularly a button-backed fifties-style sofa and a contemporary reinterpretation of the traditional wing armchair. Vitamin launched a new collection of furniture and lighting at the show, of which the Fuse Table was the standout piece. Out of the steel base grows an ash sapling, which splits into three branches to support the white lacquered tabletop. A fusion of geometric and organic forms, and of three different materials, each of the elements feed into one another to create a beautiful, functional object; the tabletop can even be removed to use as a tray. Leading the field in hand-made contemporary furniture, Pinch Design exhibited a beautifully crafted collection with graceful simplicity of form; we've got an interview with Russell Pinch coming soon. The influence of fifties design was visible throughout the show, particularly in furniture, so it was great to see the real thing in evidence as well: a much anticipated collection of original Ernest Race designs reissued by Race Furniture. The pipe-toting mid-century designer created the Antelope chair for the Festival of Britain in 1951 and the wonderful lightness of his steel rod constructions articulate the buoyant festival spirit.
It's a spirit that seemed alive and well at 100% Design. We'll be following up on lots of the exhibitors in the next few weeks.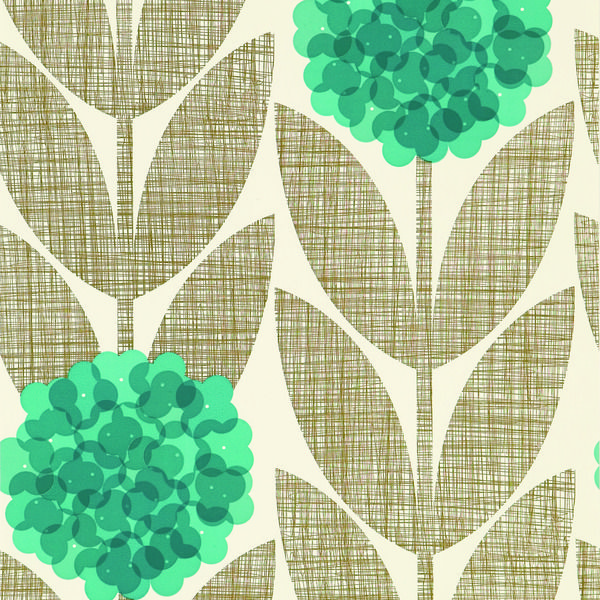 With a strong eye for colour and pattern, Orla Kiely explores the nature of shapes and repetitions found in nature in her gorgeous designs.
Let's face it, who doesn't have an Orla Kiely bag or cushion on their wish list? Her collections are always eagerly anticipated and her colour-popping prints never fail to impress.
From as young as she can remember, fashion and textile designer Orla Kiely became preoccupied and intrigued by patterns and shapes. Having just published 'Pattern', her first book, Orla has revealed how her childhood memories of growing up in Dublin in the late 60's and early 70's have inspired her love of retro style furnishings.
Orla studied at Dublin's National College of Art and has achieved her master's degree from the Royal College of Art in London. Starting out in the 1990's, Orla injected a burst of colour into a world of fashion, which was dominated by an abundance of black, with a small collection of bags. In 2005, she opened her flagship store in London's Covent Garden which showcases the best of her designs including wallpapers, fabrics and accessories, amongst her hugely successful fashion lines. Orla has collaborated with names such as Habitat, Heal's and Dulux, but she insists that she will not be a slave to fashion trends, instead her designs are distinctly daring and true to her own style.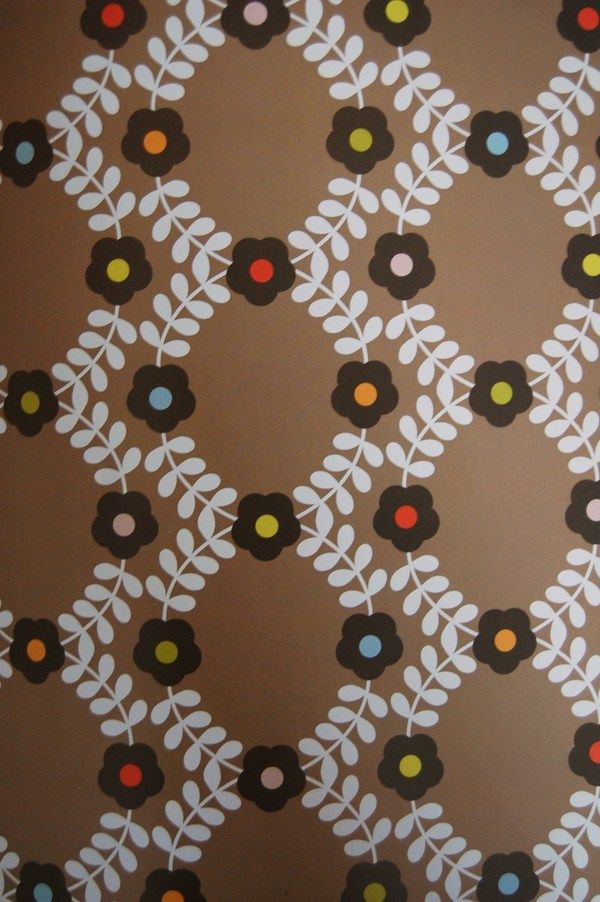 In collaboration with Heal's, famous for its contemporary furniture ranges, Orla has achieved success with her designs including soft furnishings, linen, and furniture pieces such as sideboards, cupboards and armchairs. Many of these items are available on Furnish, including the Flower Blossom duvet cover (available in lichen or teal), and a gorgeous range of mugs available in several colourful designs, ideal for livening up any kitchen. Among my favourites, is the Lusk armchair [http://furnish.co.uk/items/23662-orla-kiely-lusk-armchair-bute-melrose-fabric-range] which is beautifully crafted from a hardwood frame and upholstered in Bute Melrose fabric in Pumpkin, Henna and Moss.
The Stem design is recognised worldwide and is always a best seller; it has become a core part of every collection that Orla has released, and its appeal shows no signs of wavering. Along with the abstract Pear, the Stem is adored because it has a beautiful simplicity that's given a sense of order and unique charm in its repetition. Due to its popularity, Stem is modified every season and it is given a new colourway to keep the print looking fresh and exciting. It began in three colourways: olive and chartreuse, pink and red, and orange and ochre. You will recognise the infectious Stem print on a range of products, from wallpaper to mugs, and even Orla's fashionable range of bags.
"Distilling a form, natural or man-made, into its basic elements, while maintaining a degree of recognition, gives a certain poise and tension to a design, so that it reads in two distinct ways at a time." (Orla Kiely, "Pattern")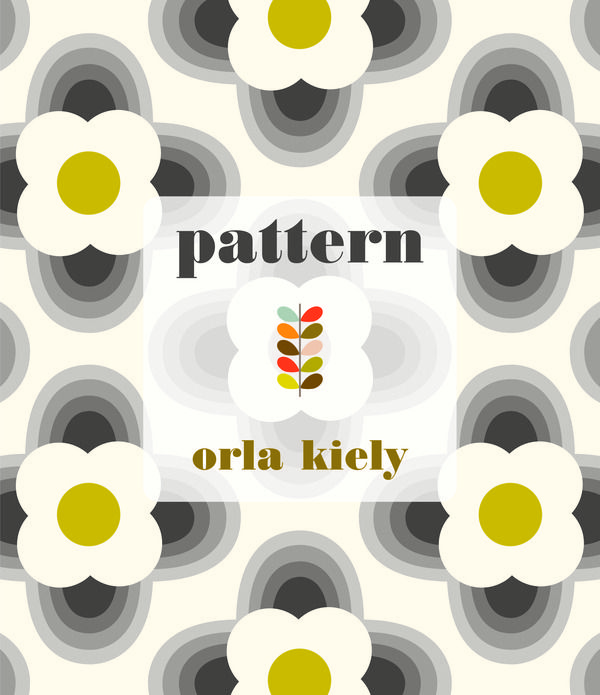 Orla's interiors collection boasts a homely and exciting array of designs that are inspired by mid-century modern design, and many are created from her love of Scandinavian design. Visually, her designs are comforting, and they compliment both modern and traditional interiors. She experiments and plays with the scale of her work which helps her adapt her patterns to a variety of interior products such as cushions, mugs and wallpaper. Some of her designs incorporate large and small scale elements in the same print which is a great way of drawing the eye and creating rhythm. Interestingly, Orla keeps all of her print boards from season to season so that she can look back and explore new patterns with an idea of how her prints will continue to work coherently as part of the brand look.
Orla hopes to always be "associated with products that are valued, cherished and not discarded." We certainly will always treasure and adore Orla's work, and we're looking forward to the development of her newly introduced lines including fragrance, kitchen ceramics and bed linen.
Visit Orla Kiely's website for more information at www.orlakiely.com, and to find out more about Orla's recently published book 'Pattern', read our feature.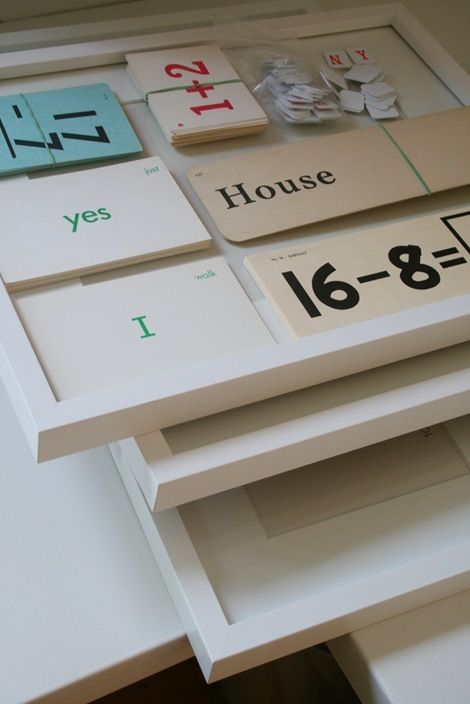 Three more blogs designed to inspire.
First up this week is Swedish blogger Benita with Chez Larsson. Benita's a crafty lady, an expert home-organiser and self-confessed clean freak; so expect the pure, fresh and light-filled aesthetic of Scandinavian style (and to get a little jealous). It's actually a really relaxing blog, which to a self-confessed slattern seems at odds with Benita's bustling abode. It's a warm and engaging blog with plenty of tips for would-be DIYers, ideas for craft projects and inspiration to get organised at home; all lovely stuff.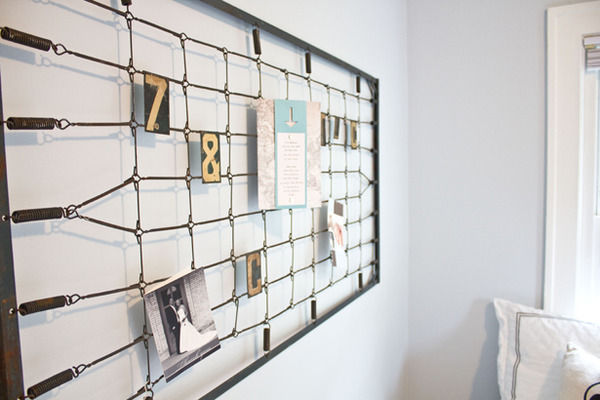 The Lettered Cottage follows Layla and Kevin Palmer as they fix up their little ol' house and go scouting for junk in the deep Midwest. It's buzzing with creative ideas – just look what they did with some old bedsprings. If you're a junkaholic you'll love The Lettered Cottage but beware the green-eyed monster. The writing evokes a real sense of fun and the there are plenty of before and after photos to inspire your own creative projects.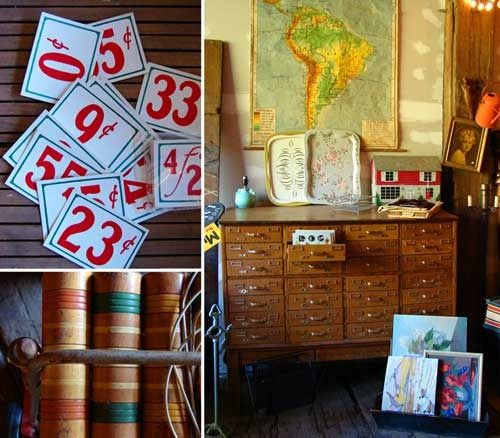 Aesthetic Outburst is Abbey Handrickson's brilliantly named New York-based blog. Abbey's another obsessive junk collector and you only have to look at the yard sale she had recently to see the volume she's amassed. The blog's an expression of Abbey's love of art, design and collecting, with a stream of lovely photographs, interiors inspiration and plenty of every-day gossip thrown in. It's a beautiful blog, consistently eye-opening and a bubbling source of ideas.
As always, get in touch if you'd like us to feature a blog of your own.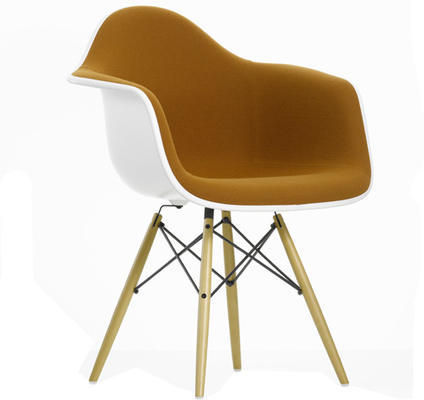 Under the heat of the spotlight, Utility outperforms on quality and originality.
Since opening its first store in 1999, Utility has become highly renowned for its distinctive mix of contemporary future classics and 20th century design icons. With discernable roots in 1920s and 30s modernism, Utility sidesteps the whims of fashion with designs that don't date and high quality products that demonstrate the beauty of simplicity and functionality. Furniture, lighting and home accessories are all handpicked by Utility. You'll find the latest products from independent designers such as Tom Dixon, Ilse Crawford and Marcel Wanders, big brands including B&B Italia, Kartell and Alessi, as well as iconic 20th century designs reissued by Vitra and Knoll.
Celebrating the timeless appeal of good design, Utility's product range also reveals a commitment to quality, originality and design innovation. The Here You Go coat rack is a great example of inventive problem solving. Simple yet striking, the coat rack is strung from the ceiling, leaving precious floor space uncluttered. Nine metal components link together like a paperclip chain and each has two tactile wooden pegs on which to hang coats, hats and scarves. It's a beautiful sculptural object in its own right, but also utterly practical. The String shelving system is another ingenious product and an example of Utility's resurrection of 20th century design icons. Designed in 1948 by Swedish architect Nils Strinning, it's an award-winning, highly versatile modular storage system. Its simple construction of a powder coated steel frame on which wooden elements hang gives the String shelving system a refined, timeless and unpretentious appeal. Lending itself to both large and small compositions, it's an investment piece that can be reconfigured to suit changing needs and room sizes.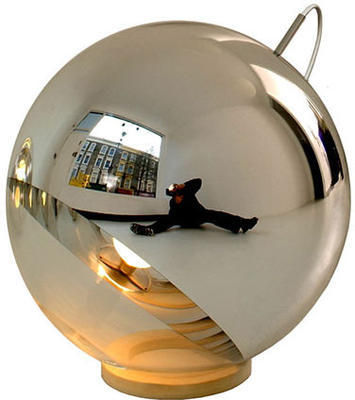 You can count on Utility to be up to date on all the new furniture releases from both established brands and independent designers. Launched at the 2010 Milan Furniture Fair, Vitra has given the classic Eames plastic side chair and armchair a softer new look with upholstery. Chair shells are available in the same mid-century modern colour palette, with Hopsak upholstery in a variety of complementary shades. The DAR, DSW and DSR chairs are all available with this new upholstered fabric option at Utility. Continually expanding and refreshing its product range, Utility has recently become a stockist of De La Espada. As well as producing its own designs De La Espada manufacturers and champions the work of designers such as Matthew Hilton, Ilse Crawford, Autoban and Leif. This beautifully crafted collection is hand made in Portugal, with each piece being made to order.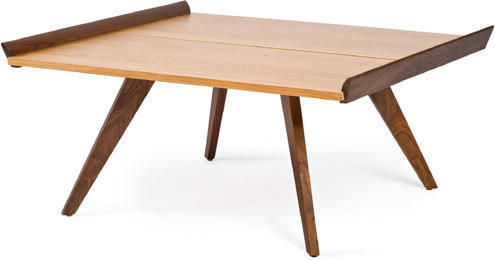 I just so happen to be looking for a coffee table at the moment and I've found the perfect candidate at Utility. For me it's got to be the star product; but whatever you're looking for there's a galaxy of equals. Reintroduced by Knoll into the Knoll Studio Collection, the Nakashima splay leg coffee table is a triumph of mid-century design. Designed by George Nakashima in 1948 the beautifully tapered legs complement the angled lip at either end of the table. Available in a choice of timbers with a low sheen finish - a darker American walnut or a lighter Hickory - the splay leg table epitomises Nakashima's sympathetic treatment of wood and his respect for the inherent beauty of the grain. The table is authenticated with Nakashima's stamped signature on the underside. At £1,480 it's an iconic investment piece, but sadly my pockets won't stretch.
You can shop for Utility furniture, lighting and home accessories on Furnish for gift ideas including Rob Ryan's new range of oilcloth bags and notebooks.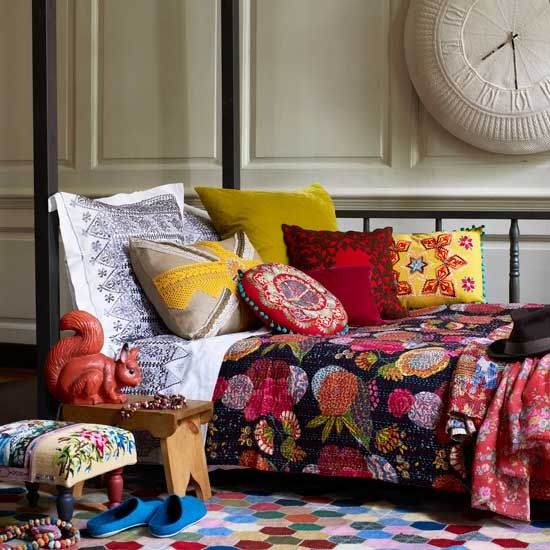 Roll up, roll up, and scroll down for three more lovely blogs.
Heartfire at Home is a great ideas blog. Keeping the home fires burning in Australia, Linda always has something up her sleeve to get you inspired to change things around at home. She's all about taking risks with décor and going with gut instinct to create a personalised space. The photographs of interiors are full of ideas and indulge Linda's obsession with colour and pattern. As well as a lovely string of interiors images, there are posts that focus on specific designers, artists and products. There's always something to spark the imagination and leave you wanting more.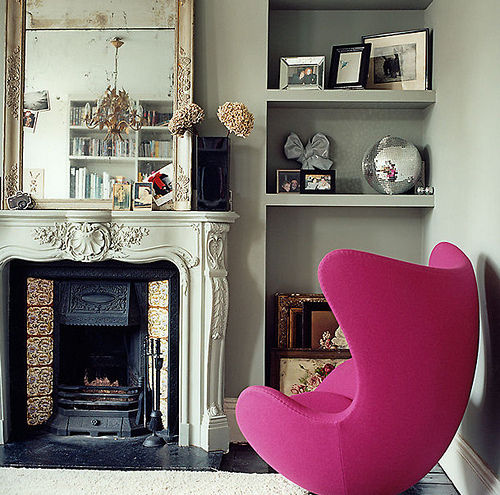 Design Crisis is the collaborative project of two Texas-based creative types, Katy and Erin. Erin's a photographer, and Katy seems to have fingers in all sorts of pies. She set up the Austin Craft Mafia, a collective of crafty ladies who have their own TV show on the DIY network. Wow. And the blog is fantastic: irreverent, well written and full of design inspiration. There's a whole section devoted to animals in art and design, which just about sums up the quirky spirit of Design Crisis. These ladies know where to look for great design and the interiors photographs are a constant source of inspiration.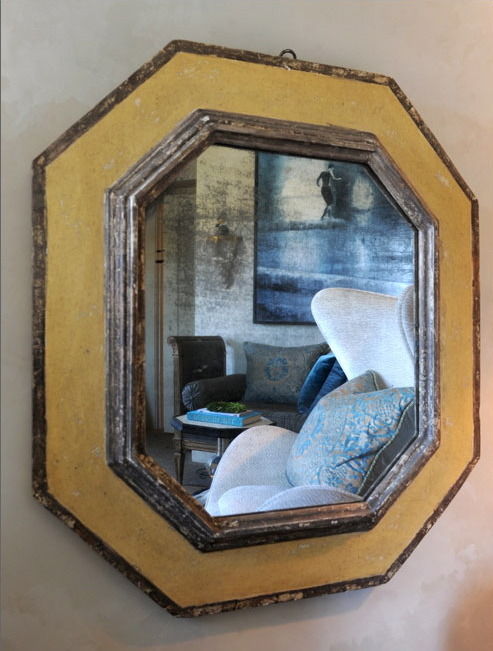 Eye Spy is a daily collection of design images to delight and inspire. From beautiful interiors and cutting edge design, to age-worn objects and flea market finds, it's chock full of style ideas. An Atlanta-based blogger, Susie's a graphic designer with a great eye for style. She's constantly sifting through interiors magazines, design books, catalogues and blogs, searching for things to inspire. There are regular posts showcasing the bargains to be had on 1st dibs, ebay and craigslist. She's also redecorating at the moment so expect some obligatory 'before and after' photos.
As always, get in touch and we'll feature your blog next time.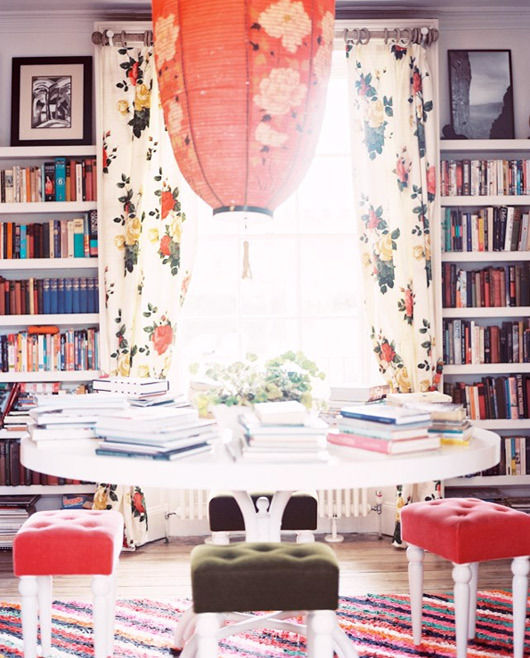 This week we're visiting San Francisco, Marrakesh and New York City.
SF Girl by Bay unsurprisingly hails from San Francisco and the blog is as beautiful as the city. The photographs have a dream-like nostalgia to them and the blog is known for representing 'bohemian modern style'. Created by Victoria Smith, it's a scrapbook of interiors inspiration, showcasing art and craft, new designers, products and trends, with a heap of shopping tips thrown in. She's a flea market junky with a love of photography, and her fabulous finds are shared with all. There's a great recent post on Scandinavian style. You could get caught up on here all day.
My Marrakesh is brought to you by 'Moroccan Maryam' and billed as 'the tales of an American family's quest to build a guesthouse in Marrakesh.' But it's much more than that. Maryam's a travel obsessive, a guidebook writer and a human rights specialist. With a job that's taken her all over the world, she's developed a passion for global textiles, carpets and Moorish culture. And the blog's definitely got that 'global traveller' feel, a wonderful riot of colour, pattern and sun-drenched style. The guesthouse, Peacock Pavilions, is a real find if you're thinking of a Moroccan trip. And the family have three peacocks as pets, which just about sums up the lifestyle.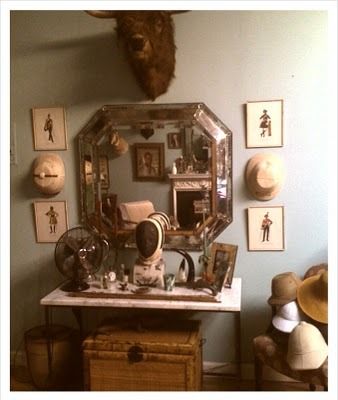 Hollister Hovey is such a charming blog, it's just mesmerising: a string of pearls. Beautiful photographs, printed ephemera, Polaroid snapshots, flea market finds, and design historical bits and pieces, are a continuous source of intrigue and delight. The 'acquisitions' posts bring out an alarming covetousness, and the blogger's house, stuffed full of beautiful vintage finds, is enough to make me weep. I'm actually quite lost for words when it comes to describing the wonder of this blog. If you live anywhere near New York or you're planning a visit, it's a must-see for insider tips on the best places for ferreting out a vintage bargain. But if a trip stateside is out of the question, just go on here and dream the dream.
Once again, get in touch if you want us to feature your very own blog next time.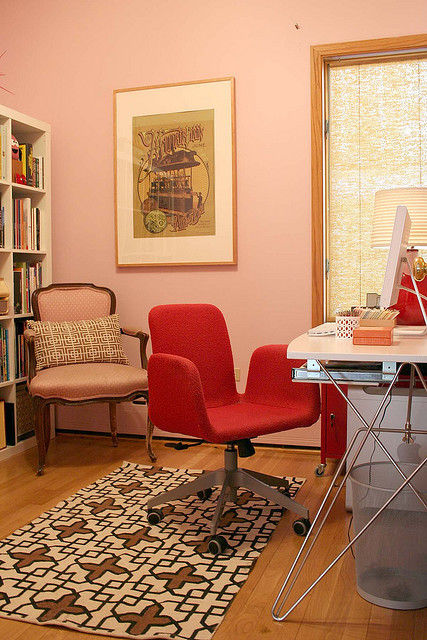 This week we check out three home renovation projects.
Making it Lovely follows Nicole Balch and family as they transform a 'so-so' century old house into a lovely home. Nicole posts the pictures of her home renovation handy-work in a photo gallery; and there's plenty more inspiration in the form of product reviews and fabulous finds, craft projects, lifestyle stories and interiors advice. She regularly puts together a collage of home furnishings 'chosen' by James and Eugenia, a 'fictional couple with exceptionally good taste in furniture'. But if you need reminding that it's Nicole who's got the great taste, just take a look at her house.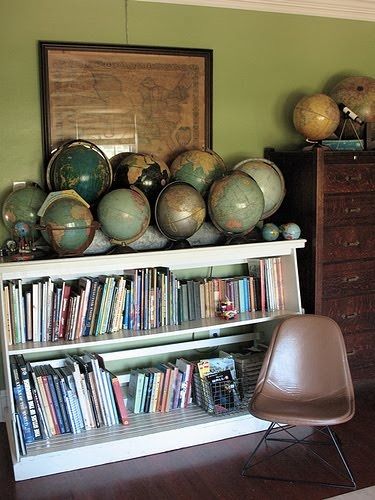 The Rambling Renovators are a couple of design-loving DIYers who invite you to tag along as they revamp their home, room by room. It's another chance to be nosy and have a good old snoop around somebody else's stylish home. As well as the customary 'before and after' photos you can expect loads of lifestyle images, plenty of vintage finds, product reviews and a whole lot of interiors ideas. From mock-ups and mood-boards, to DIY tips and decorating dilemmas this blog's great if you're thinking about renovating. And if you live anywhere nearby, the Christie Antiques Show in southern Ontario looks absolutely amazing.
The Brick House is right up my alley (in terms of style, that is; the house is in California). Originally built in the 1950s, this super stylish bungalow is being restored to its former glory, complete with mid-century modern furnishings. Shaking off any lingering associations with retirement villages, it'll change your mind about bungalows in an instant. The photographs look like something straight off the pages of Elle Decoration or The World of Interiors. Draw dropping stuff. There's not one thing I don't like about it; although I really hope they're keeping the pink and black tiles in the original bathroom. The tiles alone would have made me buy the place. The Brick House is a must-see for any mid-century modern fans and a lesson in sympathetic restoration. Perfection.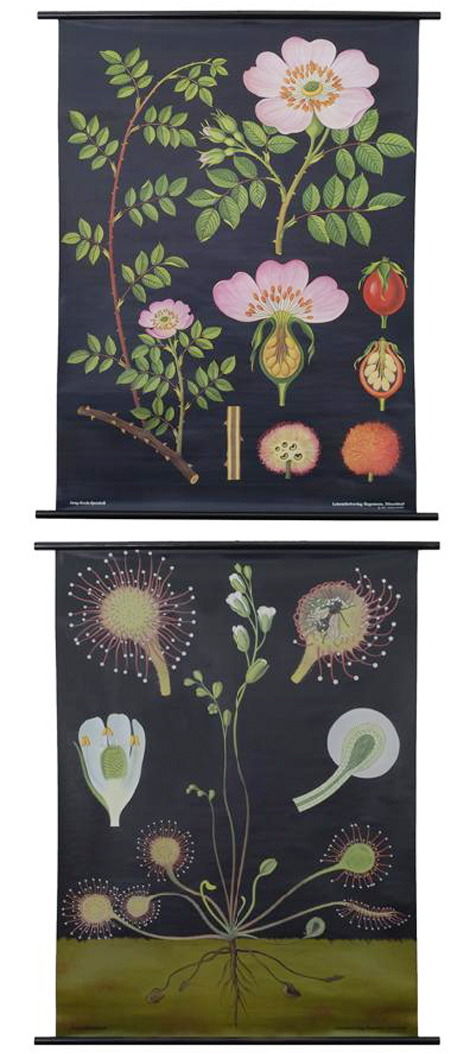 Follow us to blogland and the wonderful world of interiors

Housemartin is brought to you from Portand Oregon, the work of a fashion industry textile designer turned interior decorator and shop owner. The shop, Ink & Peat, is an eclectic mix of vintage and modern homeware, handmade goods and floral design, while the blog offers daily inspiration in the same vein. It's a great place to pick up on new designers and especially crafty people working in ceramics, printmaking and textiles. If you're into handmade, vintage and quirky design, this is definitely a blog worth visiting. Named after the little house-proud bird, this blogger's more of a beady-eyed magpie. The eclectic posts always unearth something beautiful.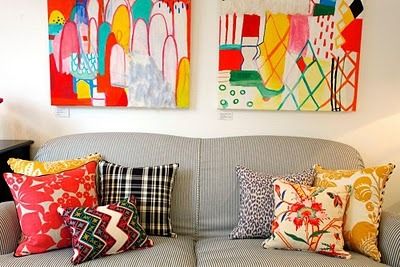 You can guess what you'll find on Absolutely Beautiful Things. Brisbane-based interior designer Anna Spiro began the blog as a record of beautiful pieces that inspire her on a daily basis. And along with posts highlighting great new interiors products, you'll find posts on Anna's design projects and photos of the displays in her shop, Black & Spiro. Black & Spiro offers a mix of vintage treasures and modern pieces and there are some great posts on junk shopping and flea market finds. She's also got a passion for colour, which makes the blog a really uplifting read (love the rose pink background).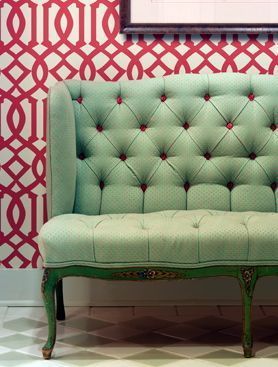 Described as a 'passport to stylish living' Ronda Carman's All The Best is an insider's guide to what's hot in the world of design. Ronda appears to have a bulging little black book: the blog's chock full of interviews with industry big wigs, interior designers, artists and other interesting types. Just a few of the brains she's picked are India Hicks, Jonathan Adler, Rita Konig, and Christopher and Suzanne Sharp (of The Rug Company fame). So you get the picture that it's a pretty big-hitting blog. Interesting and inspirational, it's all very slick; you won't see any flea market finds on here. But if you want to know what makes design stars tick, and what 'global tastemakers' are making us think, then this is the blog to visit.
As always, get in touch if you want us to feature your blog next time round.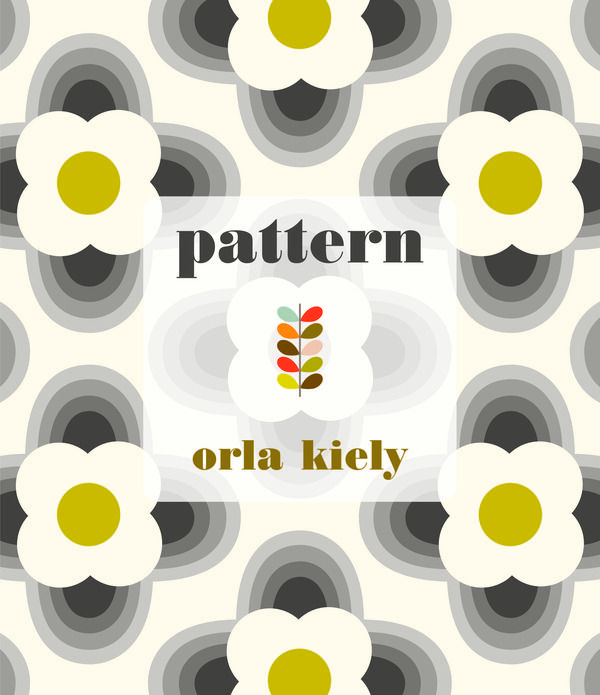 Giving a personal account of what informs and inspires her work; Orla Kiely delves into the world of pattern and explores colours, print, texture and form.
In her first book, Orla Kiely explores the one thing that has informed and inspired her work: pattern. For everyone who has fallen in love with her unique designs, this is the perfect chance to enjoy an insight into her creative process.
'Pattern' is, in a sense, a gift to her followers; she gives a personal account into how pattern has had such a huge effect on her designs across all the mediums she works in: fashion, design, textiles and interiors. Inside, her knowledge of how pattern transforms objects fills the pages, and she looks at the impact of scale and proportion, rhythm and texture, and dimension of colour.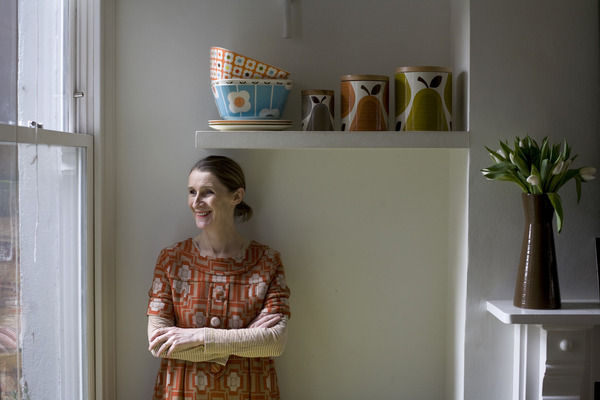 Orla Kiely's creative passion flows throughout the book: "Pattern is not a trend for me, to be taken up one minute and abandoned the next when the winds of fashion change. Pattern is in me. Pattern is my life." Her words are embellished with beautiful illustrated examples, and she provides her readers with a friendly guide to using pattern with finesse and confidence. The book is spilt into six chapters, one being centred on 'Home' which concentrates on decorating and furnishing your home, with advice from Orla on how to bring out your personality in your interior design.
'Pattern' by Orla Kiely is published by Conran Octopus, and will be available to buy from 6th September 2010. (Hardback, £25) It will also be available to buy from Amazon.
You can also find out more about Orla Kiely and her designs on her website at www.orlakiely.com.
Roll up, roll up, and see who's been added to our blog roll.
With a dedicated group of weekly contributors from the field of art and design, Poppytalk is a Vancouver-based blog founded by husband and wife team, Jan and Earl. It's an online scrapbook of interiors inspiration, craft projects and design innovation, featuring emerging talent as well as established names. It's quite craft-driven and there are regular features on decorating tricks, budget living and creative weekend projects, along with great posts on design, art and architecture. Jan and Earl also curate Poppytalk Handmade, an online monthly exhibition showcasing handmade and vintage goods from around the world. And in another offshoot of the blog, you can follow the progress of Jan and Earl's renovation project: a 70s townhouse in the Pacific Northwest. It's a decorating dream.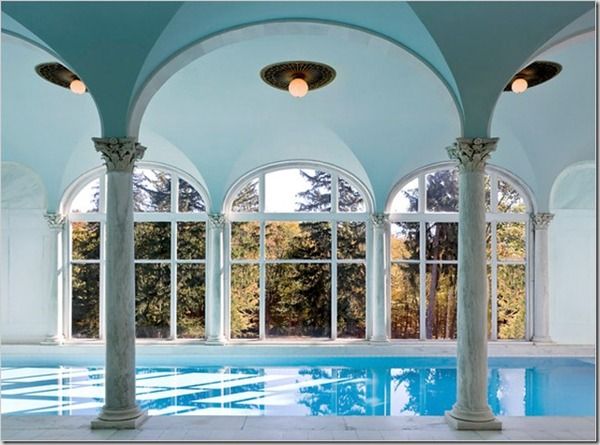 Atlanta-based blog, Things to Inspire is chock full of just that: inspirational finds from the worlds of interior design, architecture and art. I loved this post on Astor Courts, a sprawling estate in Rhinebeck, NY, designed by American architect Stanford White in 1902. If anyone's interested it's also the rumoured location for Chelsea Clinton's impending nuptials. Holly, aka Things to Inspire, shares her eclectic finds and love of beautiful things. She's an industry insider and there's also a section on her favourite architecture and design books. Holly's another blogger with her own online store, Quatrefoil Design, which specialises in sourcing unique items that can't be found elsewhere.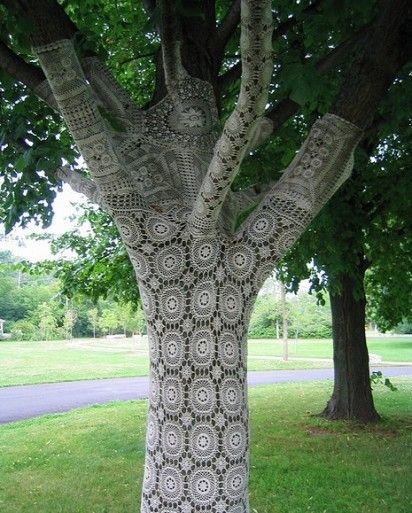 Design for Mankind is the work of Erin Loechner. With an irreverent take on the design industry, and scouring the web daily for fabulous finds, Erin delights in the quirky side of design, featuring the beautiful and the downright bizarre. The layout, typography and graphics are stylishly simple, and each image in the continuous reel is followed by few words and quick links the designer, artist or architect featured. Design for Mankind offers daily inspiration in a effortlessly simple package, allowing you to navigate away to find out more, and with a roundup of everything featured at the end of each week.
Get in touch if you've got a blog of your own and we'll feature it next time.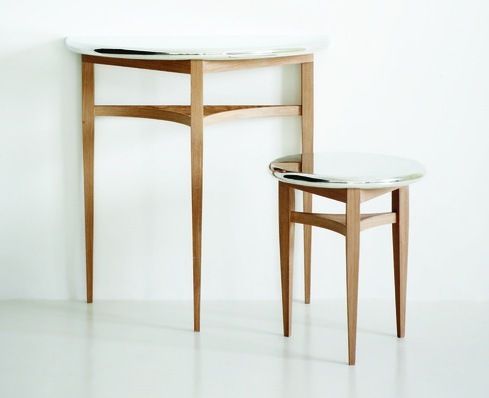 Wondering what's special about suppliers on Furnish? Take a look at Benchmark.
Established by Terence Conran and Sean Sutcliffe in 1984, Benchmark is a design-led manufacturer of bespoke furniture. Producing contemporary classics with sustainability in mind, Benchmark furniture is handmade and built to last. Benchmark was the first furniture maker to receive the Queen's Award for Enterprise in Sustainable Development. The company is founded on a belief in the enduring appeal of good design, celebrating high-quality materials and traditional craftsmanship, while harnessing the latest in modern technology, machinery and tooling.
Excellence in design and a passion for furniture is expressed across the entire collection, which includes the work of well known designers such as Thomas Heatherwick, Russell Pinch and, of course, the indomitable Terence Conran. Alongside these big names are pieces from up-and-coming independent designers, as well as the Benchmark in house team. Supporting young designers, Benchmark also runs an award-winning apprenticeship programme, providing training for the designer-makers of the future.
The furniture collection is exclusive to Benchmark and handmade to order from start to finish by highly skilled wood and metalworkers. Benchmark encourages customers to visit its showroom and workshops in West Berkshire to see the furniture being made and provides a personalised service, tailored to meet your specific requirements. Once purchased, each individual piece is marked with a polished pewter disk and registered as an authentic Benchmark original. The disk is individually numbered and you can also choose a personalised inscription of up to 12 characters.
The Benchmark style exudes timeless elegance, simplicity of design, and sophisticated craftsmanship. Innovative contemporary pieces often make reference to the great eras of interior decoration, such as the 1950s-style Emily Console with oblique tapering legs, or the Art Deco-inspired Roman Console with its black lacquered, D-shaped, oak frame and limestone top. The collection pays tribute to the inherent beauty of natural materials, using certified timbers from sustainable sources, as well as stone, leather and metals such as zinc, pewter, copper and bronze. The combination of beautiful materials and expert craftsmanship make this a sensuous collection, both tactile and visually striking. And alongside furniture, Benchmark also produces contemporary lighting such as Partridge & Walmsley's Fingers Crossed wall light with its beguiling counterbalanced pulley system.
To choose a star product from this captivating collection is difficult, but we think the Normandie chairs, designed by Terence Conran, embody the style and spirit of Benchmark. Drawing inspiration from the second class dining chair on the Art Deco cruise liner, the SS Normandie, the chairs are available in a variety of different options, epitomising the bespoke service offered by Benchmark. You can choose between an upholstered or burr oak backrest, and a natural or mocha stained oak frame. The chairs are upholstered in any fabric of your choice and are available with or without armrests. Angular back and armrests are combined with softly tapered legs for an understated look that's also high on style. These elegant chairs will last generations and never go out of fashion.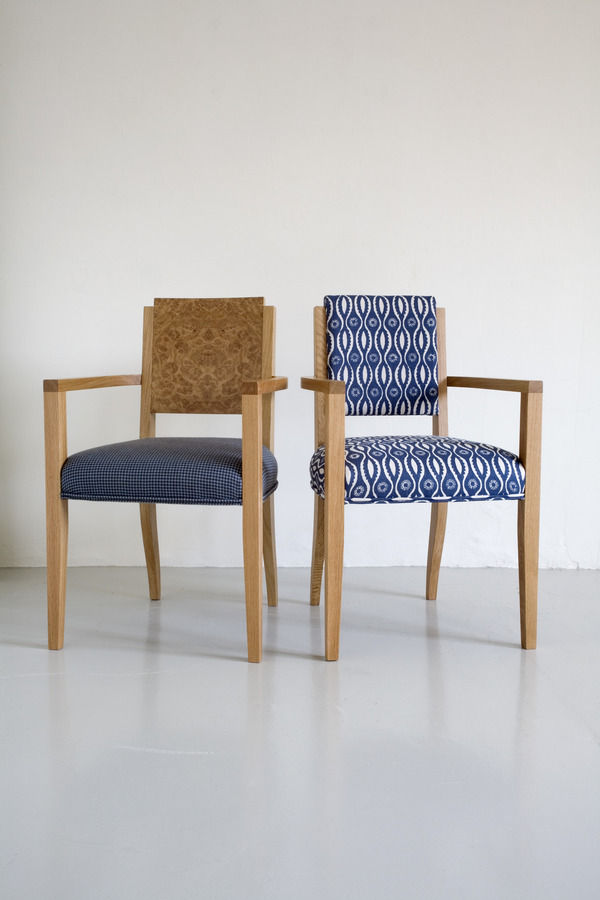 Demonstrating Benchmark's design historical sensibilities, the company recently teamed up with the Rocket Gallery in London and Danish-American designer Jens Risom to reissue his 1950s and 60s furniture designs. Made by Benchmark with the close involvement of 94-year-old Risom, the first collection of nine pieces to be reissued includes an easy chair and a side chair, a desk and a magazine table, four coffee tables and Risom's iconic upholstered bench. An exhibition of the collection runs to September 4th 2010 at the Rocket Gallery, in the Tea Building, 56 Shoreditch High Street. Risom describes his designs as 'an American version of Scandinavian modern furniture' and the exhibition is well worth a look for mid-century design devotees. The result of another collaboration with the Rocket Gallery, the Hexad coffee table by Tomoko Azumi won Benchmark a Wallpaper* Design Award earlier this year, and further products designed by Azumi are due to be launched as part of the London Design Festival in September.
As well as its collection of handmade furniture, Benchmark provides a specialist service for commercial and public projects, working with architects and interior designers. Benchmark has recently completed a bespoke commission on a grand scale for the London Library. Patinated brass, dark oak, reeded glass and leather in shades of oxblood have been incorporated throughout the library, linking the rooms together and seamlessly combining old and new. Working with architects, Haworth Tompkins, Benchmark have made around one hundred pieces of individual furniture, all with contemporary lines and designed for modern day use while harmonising with the historical setting, existing furniture and architectural features.
Benchmark is one of the great success stories of British manufacturing. Looking to the future with respect for designs of the past, Benchmark is committed to innovation and technological advancement while celebrating and fostering the continuation of craft practices. Supporting 45 staff, running an apprenticeship scheme and employing and training up workers from the local area, the business as well as the furniture is built to last.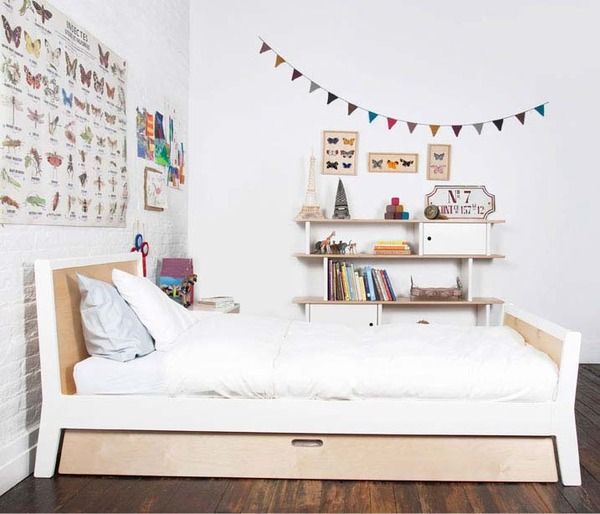 We've been wending our merry way across the web and here's what we've found.
The first of our bloggers this week is Melisa at The Lil Bee. She works in fashion but harbours an obsession with interior design so there's a good mix of posts on clothes and homes. I loved this post on her mum's collecting habits. Melisa's enviably handy as well so there're lots of ideas on craft projects for your home as well as your wardrobe. And if you've got children she's full of ideas about kid-friendly decorating and amazingly cute clothes.
Next up, Cote de Texas, brought to you by an American interior decorator with a passion for all things French. Posts on here are long, but always interesting, and there are plenty of beautiful pictures too. If you love French style this is definitely a blog worth checking out and the writer knows her stuff. She's also well-connected in the world of interior decorating, meaning there are lots of eye-opening interviews and opinions on all things design related.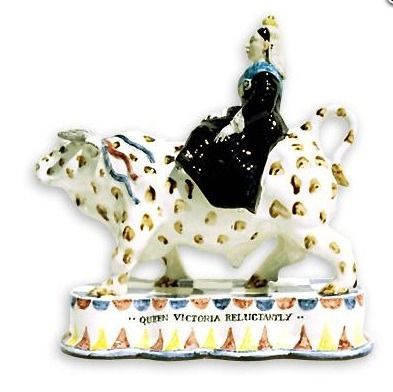 Finally, it's the redoubtable Mrs Blandings, aka Patricia Shackelford. This is another great insiders guide to the world of interiors. And Mrs Blandings is consistently well informed whether she's talking about artists or designers, architecture or interiors. She's got an eye for style and a passion for antiques, which makes this blog a delightful read that's chock full of inspiration for your home and interesting insights into the world of design.
Once again, get in touch and we'll feature your blog next time.
Another week's rolled by, adding three new writers to our blog roll.
First up this week is Australian interior designer Shannon Fricke. Shannon started her eponymous blog as a photo scrapbook for all of us in need of a bit of decorating inspiration and it definitely does the trick. You'll always find something worth squirreling away, whether it's a great colour combination, a beautiful wallpaper pattern or a whole room scheme. Shannon runs decorating workshops in her hometown of Bangalow (love the name), and the blog makes me think a whole day in the air might actually be worth it.
Next up is the fabulous Please Sir. It's the work of textile designer and flea market aficionado, Diana Martini, whose eye for style and grasp of design makes this blog a delight to read. It's an eclectic and uplifting blog, chock full of interesting bits and pieces. Whether she's waxing on about a vintage find or an artist she's just discovered, Diana's well-informed posts and charming writing style will keep you coming back for more. And if you love mid-century style, it's definitely one to watch.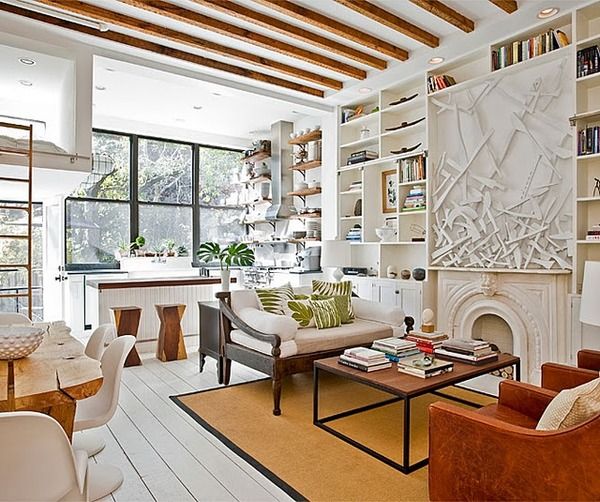 Lastly this week, it's Traci French with Bliss. And it's a blissful read. There's plenty of interiors inspiration to keep you going on here, and even more so since Traci started remodelling her own home. She's got an engaging writing style and shares the discoveries of her wandering eye with fabulous photographs. Traci's weekly 'I heart…' posts are great for virtual window-shopping and she's always got a new designer/architect/artist up her sleeve; a blissful blog indeed.
As always, get in touch if you want us to feature your blog next time round.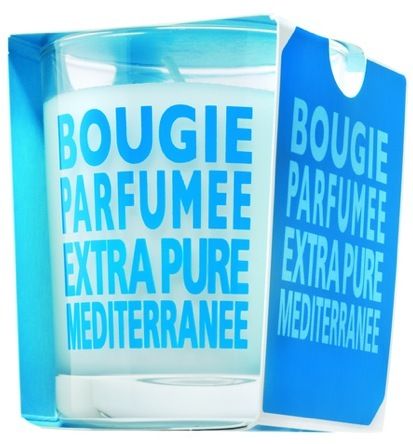 Bring a hint of the Mediterranean to your home with the new collection from Compagnie de Provence.
The Marseille-based soap and skincare brand Compagnie de Provence has been a cult staple in French kitchens and bathrooms for the past twenty years. Now, you have the opportunity to bring these luxurious scents into your home.
Compagnie de Provence offer a pure graphic design and all of their products are based on a philosophy that is respectful of the environment and of the individual alike. They endeavour to maintain a contemporary appeal by using natural and authentic materials. The company also blends traditional manufacturing, local ingredients and a contemporary aesthetic to give their customers the best from their product.
The 'Mediterranee' fragrance collection includes a candle, hand cream, shower gel, foam bath, liquid soap and body lotion. The company claims that the Pantone Process blue typography of the design "reflects the dazzling sunlight bouncing off white limestone onto the Mediterranean sea." They combine the art of colour with the essence of the product to create a simple yet effective design.
Scents which evoke fresh sea breezes and carry subtle tones of lilies and cyclamen with a hint of musk and vanilla will bring a relaxing aroma to your bathroom.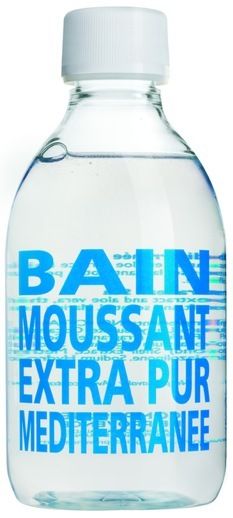 All products are available from www.lifestylebazaar.com or you can call 020 7739 9427 for more information.