It's our Interior Design Magazine!
The hottest interior design ideas, fab finds for the home and the latest in interiors trends. We're always looking for new finds, designers to feature or anything else lovely for the home, so if you've seen something gorgeous and would like it featured in our interior design magazine, please get in touch!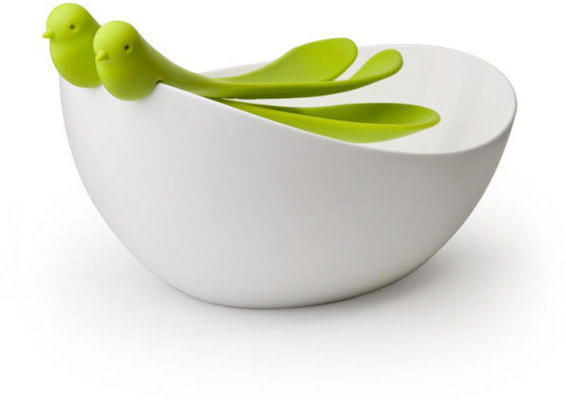 Serve your salad stylishly with this Sparrow Salad Bowl and Servers from Folly, £29.95.
With spring almost definitely sprung and, dare I say it, summer not far behind, it's time to put away your casseroles and slow cookers and start embracing delicious salads.
And, while I need no excuse to buy something new for the home, this has given me the perfect opportunity to start looking for a new salad bowl (leapfrogging all the more mundane things such as steam mops and washing lines to the top of my shopping list).
This Sparrow Salad Bowl and Servers is the ideal choice. Generous enough to hold salad for a weekday supper, the salad servers have been designed to look like the cutest of sparrows with their tails acting as fork and spoon. How clever is that?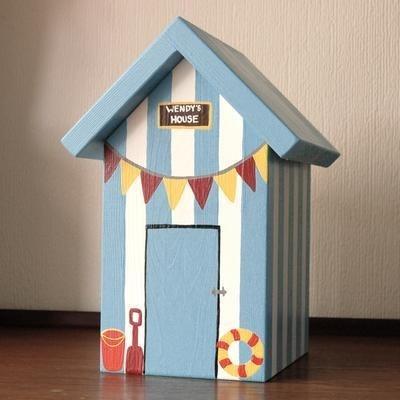 Add a nautical touch to your little one's bedroom with this Seaside Beach Hut Keepsake Box from Lindleywood, £49.
Having lived by the sea for many years, I love a touch of nautical style in the home. Sadly, most of it is a little over the top and doesn't quite work for city dwelling.
Where is does work well is in a child's room, and there's an array of seaside-themed products available to decorate a little one's space from lifesaver-shaped cushions to pirate-themed bed linen.
I'm particularly taken with this Seaside Beach Hut Keepsake Box from Lindleywood which, needless to say, has been designed to resemble a beach hut.
Perfect for hiding away little knick knacks, the handmade hut can be personalised, making it extra special.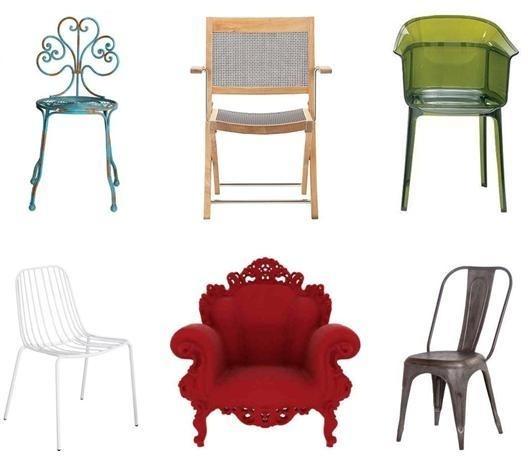 Laze and enjoy the sun with a selection of our favourite garden chairs.
Finally the sun has decided to show its face, and winter seems to have gone for good. The perfect time for getting out into the garden, mowing the lawn, tidying those borders, and popping in your new plants. And then taking it easy in one of our gorgeous garden chairs.
The Kartell Papyrus Chair from Design 55 offers both comfort and good looks, and comes in a variety of lovely colours, while the Magis Proust Armchair from Found Home Store is a true knockout piece, bringing a touch of decadence to your garden.
Clockwise from top left: Distressed Blue Garden Chair from Out There Interiors, £105; emu Cetra Folding Outdoor Armchair from John Lewis, £170; Kartell Papyrus Chair from Design 55, £193; Cafe Bistro Dining Chair – Grey from Lover's lounge, £110; Magis Proust Armchair from Found Home Store, £690; Velia White Garden Chair Set (Set of 4) from Fashion for Home, £239.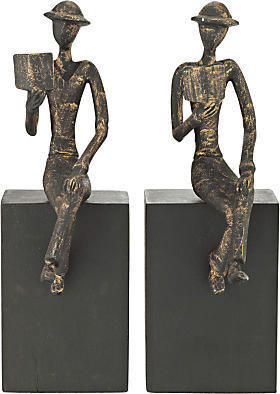 Keep your books in check with these Man with Books Bookends from John Lewis, £50.
I'm a much happier bunny now my books are on display. Four months after moving they were still languishing in boxes in the spare bedroom but, thanks to the addition of some simple shelves, are now taking pride of place in my living room.
As well as brightening up a particularly gloomy wall, it's really nice to have them at hand, the only problem being that they keep falling off the shelves.
My search for some feature bookends brought me straight to these Man with Books Bookends from John Lewis.
Simple and sweet, these cute little fellas will have pride of place on my bookshelves and, most importantly, stylishly stop the books from falling off!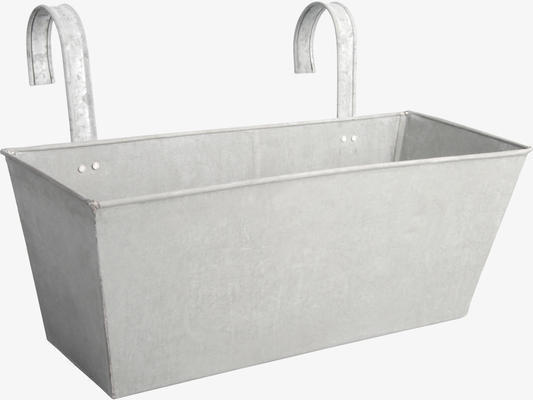 Give your balcony a contemporary feel with this Oblong Zinc Balcony Planter from Habitat, £18.
A friend, who was recently bemoaning her lack of outdoor space, asked me how she could add some greenery to her balcony.
She was delighted when I showed her these clever Oblong Zinc Balcony Planters from Habitat.
Perfect for modernists for whom terracotta pots won't cut the mustard, this simple planter can be hung on your balcony or fence, providing plenty of room for an array of plant life.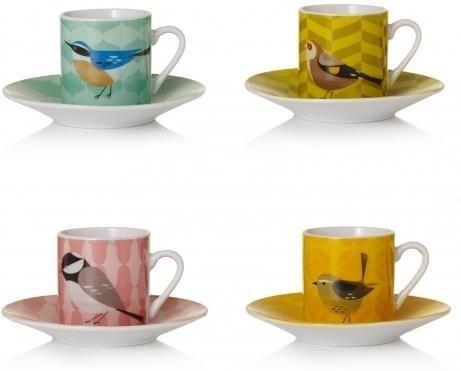 Get your morning coffee hit in style with this Chirpy Espresso Set from Oliver Bonas, £24.
I don't know about you but, unless I have my morning cup of coffee almost as soon as I wake up, I just can't function for the rest of the day. I'm not proud of it, and have tried over the years to wean myself off this caffeine addition, but it has proved fruitless.
So, if I'm going to keep on going with this vice, I might as well do it in style right?
Which is why I love this Chirpy Espresso Set from Oliver Bonas. Ideal for every occasion from lazy breakfasts to chic dinner parties, each one of these delightful little cups features an illustration of a little bird with a colourful, patterned background.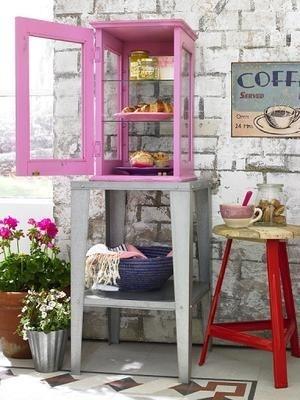 Add a splash of colour to your home with this Medicine Cabinet from Out There Interiors, £125.
Regular readers will know I'm more than a little obsessed with storage.
As a bit of a hoarder – back issues of Living Etc from 5 years ago anyone? – I need lots of storage options available to me, otherwise there's every chance I'd be making an appearance on one of those messy people reality shows.
With everything from scarves (surely no one needs as many as me) to magazines and books, I have a plethora of storage items in which to stash away my stuff, but I'm about to make room for just one more.
This Medicine Cabinet from Out There Interiors is simply a fab little piece of furniture. Made from wood, it has three handy shelves and comes in an array of fabulous colours.
It can, of course, be used as a medicine cabinet, but would look equally good in a kitchen filled with colourful mugs or bowls.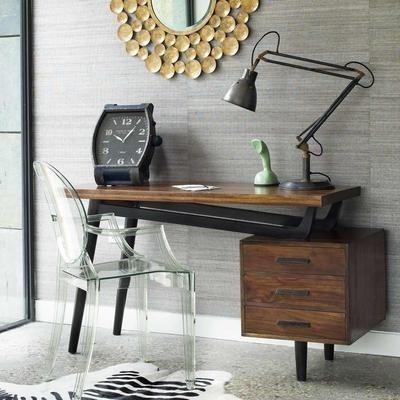 Give your home office a touch of retro chic with this Oswald Fifties Desk from Graham & Green, £875.
You'll probably think I need to get out more when you read this but, for more years than I care to mention, one of my major interiors dreams has been to own a desk.
Finally, I have the room for one in my spare room and I can't wait to go shopping.
Top of my list is this Oswald Fifties Desk from Graham & Green which is just the ticket and will fit in with the rest of my home perfectly.
I love the angular design, classic retro style and, best of all, it has three handy drawers, helping (hopefully) to keep my office space neat and tidy.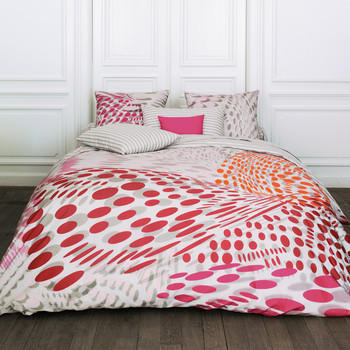 Give your bedroom a designer look with this Sonia Rykiel Maison Songe bed linen, from £47.
There's no better feeling in the world than getting into a freshly made bed and, while I still have issues with changing a king size duvet on my own (pegs on the corners to hold everything in place is my top tip), I do love a new set of bed linen.
I'm usually a strictly all-white kinda gal but even I can make an exception for this Sonia Rykiel Songe bed linen from Amara Living.
Perfect for adding a designer look to your bedroom, I love the bold colours and even bolder pattern which is guaranteed to lift even the dullest of boudoirs.
(Duvet covers from £237 - £327; fitted sheets from £80 - £88; pillowcase = £47)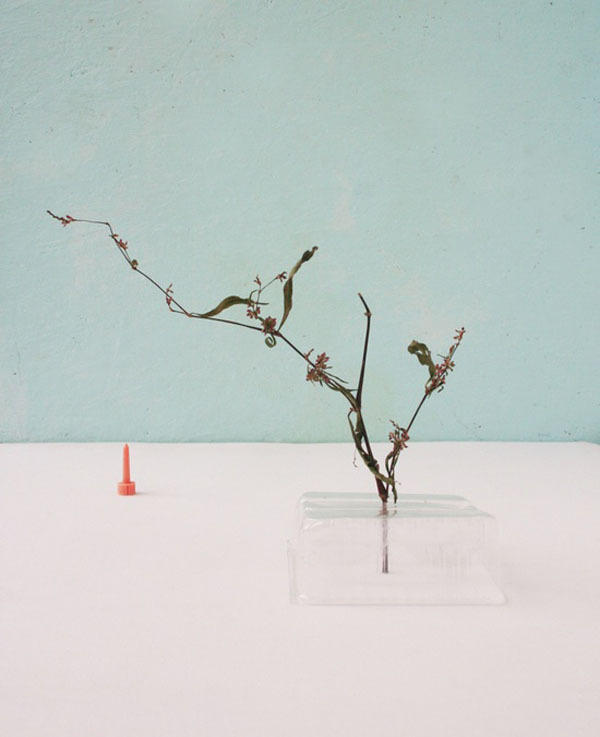 This week's search for our blog of the week ends with the fabulous Design Hunter blog.
The sun is shining so, instead of being holed up inside, why not grab your laptop and head out to a gorgeous open space to settle down with our blog of the week.
This week we call in on the oh, so stylish Design Hunter, a design and lifestyle blog, whose aim to "feature beautiful interiors, interesting people, emerging trends and enduringly good design" is achieved in spades.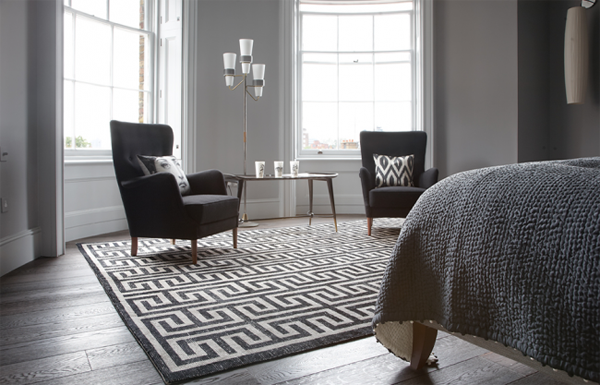 Simple, yet elegantly put together, Design Hunter comes from the keyboard of Helen Powell who is based in Warwickshire.
Offering a stunning mix of product finds, news and design inspiration, all split into easy-to-navigate sections, Design Hunter is a must-read blog for keeping up to date with the world of interiors.
We were particularly pleased to come across this handy post all about the May Design Series which takes place at ExCel from 19-21 May, which will have the design glitterati once again flocking to the capital.
The guide has great tips about which stands to visit and who to hear speak at a range of insightful seminars. As well as being an interesting read for those not planning to visit the show, it will ensure those who do attend won't miss the best bits!
Keep up to date with Helen's latest posts by following her on Twitter via @designhunter_uk.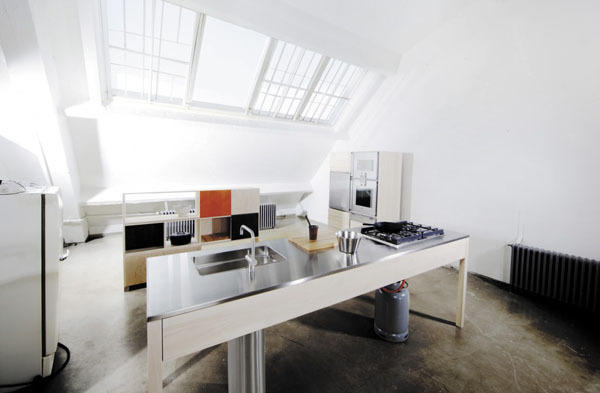 Remember, we'd love to hear from you if you write your own blog so, if you fancy seeing your musings on our blog pick of the week, please drop us a line!

Add a touch of kitsch to your home with these Flamingo Hooks from Rigby & Mac, £19.95.
While I'm serious about interiors, I do feel that interior design can sometimes take itself a little "too" seriously. Which is why it's sometimes good to inject some fun into your home furnishings.
And when it comes to storage, I can't help but fall seriously in love with these Flamingo Hooks from Rigby & Mac.
Hand painted and available in six bright hues, these kitsch little hooks are ideal for holding everything from keys and necklaces to towels and coats.
For maximum effect, buy one in every colour and add them to your hallway wall to create a colourful focal point and, of course, provide somewhere for guests to hang their coats.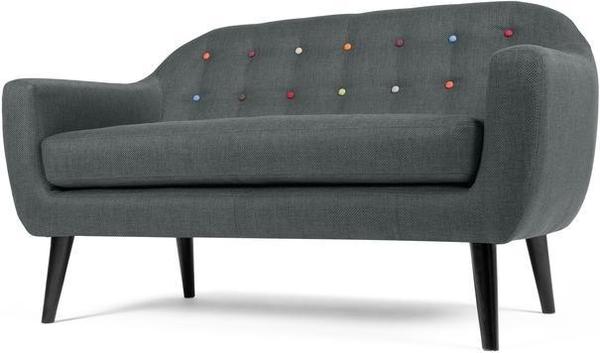 Add some sophisticated style with this Ritchie 2 Seater Sofa with Rainbow Buttons from made.com, £499.
When it comes to interiors, if there's one thing I absolutely can't resist, it's a button-back chair or sofa. Whether they're classic or contemporary, if a piece of furniture has a button-back, chances are I'll have my eye on it, and it will be fast-tracked to the top of my wish list.
A new favourite is this Ritchie 2 Seater Sofa with Rainbow Buttons from made.com.
Elegantly shaped, it has been accented with multi-coloured buttons which add just enough colour without being too wacky.
Perfect for creating a real style statement wherever you choose to use it, this chair is sure to be a firm favourite for many years to come.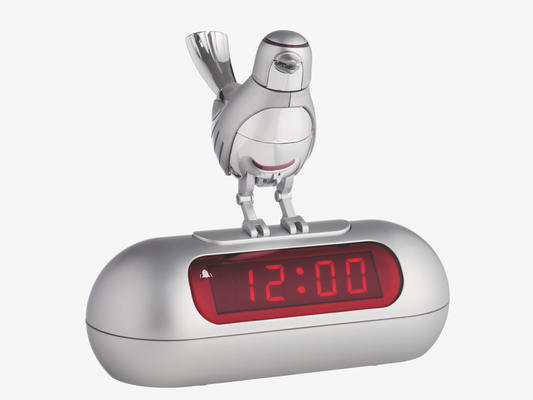 Spring out of bed in the mornings with this Bird Alarm Clock from Habitat, £30.
I read a news story recently that more and more people are using their phones to wake them up in the morning. I for one definitely fall into that camp, but this Bird Alarm Clock from Habitat has made me think again.
The simple design features an LED display and, best of all, a cut silver bird that wakes you up gently with birdsong.
And, personally, I can't think of a nicer way of being woken up than the gentle tweeting of a little bird.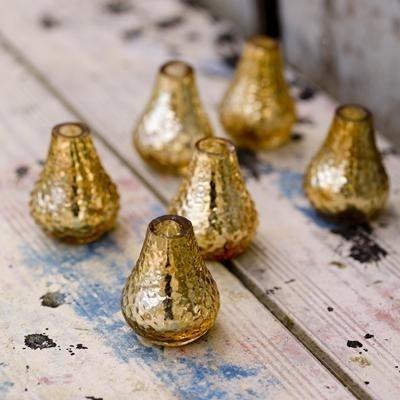 Give your floral displays the Midas touch with these Bibi Gold Vases from Daisy West, £19.95.
I made a promise to myself when I moved into my new home that I would buy fresh flowers every single week.
While that might seem a bit decadent, if you stick to flowers that are in season (such as daffodils, narcissi and tulips at the moment), this can be a relatively inexpensive way to brighten up your home.
The question is what to display them in and, while I have a plethora of gorgeous vases to choose from, I'm sure I can make room for this delightful set of Bibi Gold Vases from Daisy West.
Each set contains six of these pretty little vessels which are perfect for displaying a single spring bloom.
Try grouping them together in a random arrangement for a simple yet stunning centrepiece, or line them up uniformly to add interest to a mantelpiece.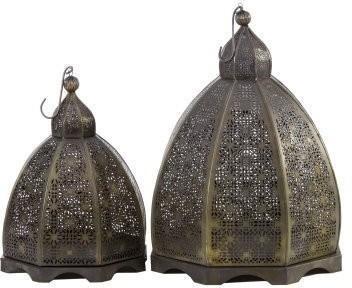 Give your garden some drama with these Pierced Moroccan Lanterns from Artisanti, £89.
If the powers that be are to be believed, spring is on its way. Yes, that's right folks - it's finally time to put away our heavy coats, gloves and scarves.
Which means it's time to start thinking about updating your outdoor space, and what better way to add some subtle candlelight than with these Pierced Moroccan Lanterns from Artisanti.
They come in a set of two different sizes, allowing you to create a very dramatic lighting display whatever size your outdoor space.
Try placing near an outdoor dining area or use to add drama to a front porch.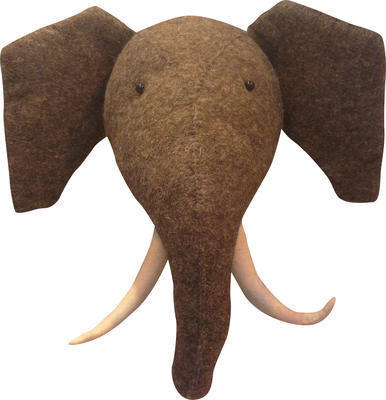 Add some animal magic to a little one's room with this Felt Elephant Wall Hanging from Design 55, £62.50.
Animal heads are everywhere at the moment, with stags being particularly popular.
However, mounting Bambi's daddy's head, faux or not, might be a step too far when it comes to a little one's room.
Which is why I'm rather taken with this Felt Elephant Wall Hanging from Design 55 and think it will be the perfect gift for my goddaughter's upcoming birthday.
Also available as a zebra, rhino or giraffe, try displaying these friendly faces in a row to create a focal point in a nursery or bedroom.
Give your home a magical touch with this Shadow Chair from Duffy London, £795.
We love a quirky product here at Furnish, and Duffy London's eclectic mix never misses the mark.
Our new favourite from these clever furniture designers is this Shadow Chair. Available in a variety of finishes, this bright, sunny yellow colour-way is our current top choice.
The chair at first appears to have no back legs, defying gravity and confusing the senses. A closer look, however, reveals the shadow is in fact part of the chair, which we think is furniture design at its genius best.
Ideal for adding an unconventional touch to your dining room, this chair would also look fabulous teamed with a very classic dressing table to create an eclectic scheme for any bedroom.
Ensure your meals look as good as they taste with our pick of stylish dinnerware.
Whether you're enjoying a full meal at dinner time, or just sneaking a biscuit or two with your elevenses, food always seems to taste better when served on a gorgeous plate.
The Marimekko Kompotti Round Plate features funky fruit and veg in retro shades, while the Miss Blackbirdy – White Flower Plate (designed by Merel Boers) looks oh so dainty with its pretty floral design, yet is safe in both the dishwasher and microwave.
Clockwise from top left: Kartell Yellow Jelly Plate from Heal's, £66; Pasha Plate from OKA, £14; Marimekko Kompotti Round Plate from Heal's, £20; Avoca – Button Side Plate – 8" from Amara Living, £10; Iittala Sarjaton Flat Plate from John Lewis, £15; Miss Blackbirdy – White Flower Plate – 26.5cm from Amara Living, £9.95.
Add a touch of contemporary decadence with the Zinnia Canopy Bed from Fashion for Home, from £699.
As much as I love my new super comfortable bed, my one regret is that it's a divan.
After years of having an enormous bedstead, it takes a little bit of getting used to not having anything to rest my head on, particularly when reading (or, more often, lounging) in bed.
Which is why this Zinnia Canopy Bed from German-based furniture company Fashion for Home has caught my eye.
A contemporary twist on the classic four-poster bed, the Zinnia is made from solid Acacia, and features a simple, yet elegant, white canopy. I'm particularly taken with the slatted headboard which stops the bed from feeling too fussy and makes it the perfect choice for an understated, stylish boudoir.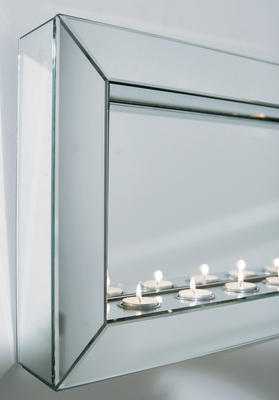 Inject some simple yet clever style with this Light Me Up Mirror from The French Bedroom Company, currently £160.
Mirrors are the perfect way to increase the feeling of light and space within a room, which is particularly helpful if you have a space which is rather dark or gloomy.
While there are lots of mirrors here on Furnish, I've fallen for this simple, yet ever so effective, Light Me Up Mirror from The French Bedroom Company, whose accessories get more impressive with every season.
This bevelled edge, chunky mirror has space for nine tea lights which creates a warming glow.
Perfect for any room in the home from dingy hallways to light-lacking bedrooms, this mirror would work particularly well in the bathroom to help provide the ultimate candlelit bath.