It's our Interior Design Magazine!
The hottest interior design ideas, fab finds for the home and the latest in interiors trends. We're always looking for new finds, designers to feature or anything else lovely for the home, so if you've seen something gorgeous and would like it featured in our interior design magazine, please get in touch!
Out with the new and in with the old. Our gift guide offers lots of Christmas gift inspiration for retro lovers.
Find the perfect gift for a retro lover with everything from a classic Wild and Wolf trim phone in bright red to Orla Kiely's iconic bold print on bed linen and a stylish lime green toaster.
Alessi Bird Kettle, £88, Utility; Kontur Vase, £22.99, BODIE and FOU; Retro Flowers cushion, £18, Hunkydory Home; Brown Groove lamp shade, £30, Hunkydory Home; Wild and Wolf Trim Phone in red, £32, Red Candy; Vitra Diamond Walnut Desk Clock, £282, Utility; Bugatti Volo Toaster, £160, BODIE and FOU; Colourful Dots Photo Frames, £12.99, The Contemporary Home; Rhododendron Multi Bed Linen Range, £24- £25, Heal's.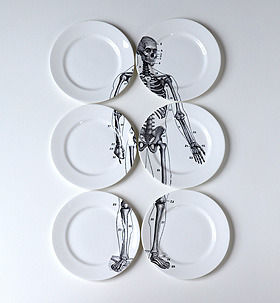 Expose your macabre side with this set of six bone china Skeleton plates from Re. £120
Re is one of my favourite interior websites, has been since I first discovered them as a homes assistant desperately trying to find some attractive recycled products for a shoot.
Each year, the collection grows in stature and style and they have some of the coolest interiors products around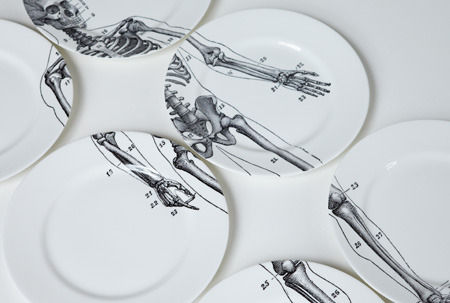 I absolutely love this set of Skeleton plates, which made from bone (geddit?!) china each feature a part of a numbered human skeleton.
Far too stylish to eat off, these plates will look fantastic displayed on a wall and certainly make a change from wall stickers and canvasses.
(We don't list this product yet but sign up to our newsletter and we'll let you know if/when we do)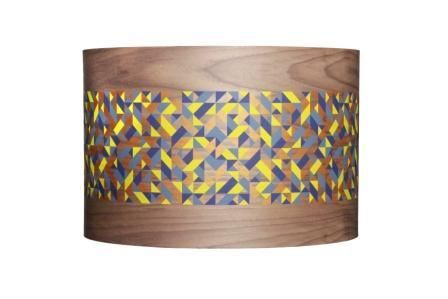 Brighten up your lighting with these geometric lampshades from Design Bark. £150
With the latest Bridget Riley exhibition taking place at The National Gallery in London you can expect to see lots of geometric interiors around.
These lampshades from Design Bark, aptly named Bridget, are a perfect interpretation of the famous artist's work.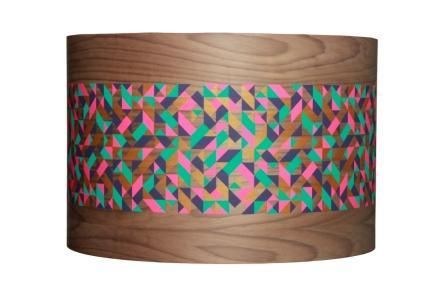 Available in four colour ways, designer Sarah Newman screen prints the graphic designs onto FSC wood veneer which beautifully contrasts with the brightly coloured patterns.
Use them on lamp bases or as ceiling lights to create a stunning style statement in any room.
See this product at Design Bark…
(We don't list this product yet but sign up to our newsletter and we'll let you know if/when we do)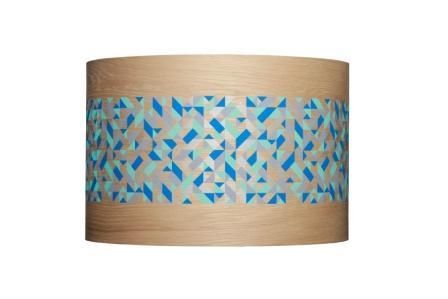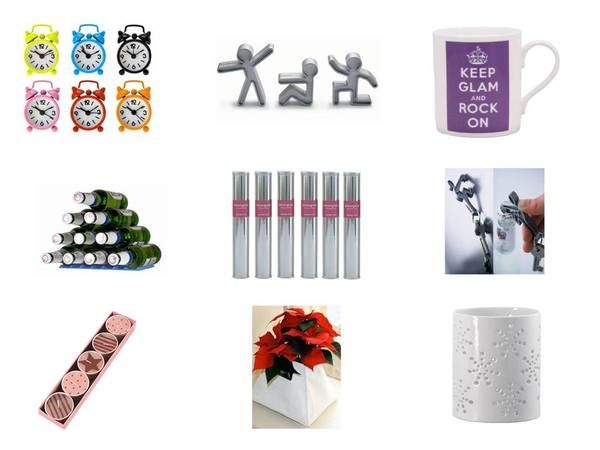 Are you struggling for stocking filler ideas? Look no further than our guide for lots of gift inspiration, all for £11 or less.
We've got everything from quirky mini alarm clocks and a handy drinks holder to a pretty tea light holder and a humorous mug.
Mini Working Alarm Clocks, £4.99, The Contemporary Home; Jim Bob Photo Holders, £7.99, Philippi; "Keep Glam and Rock On" mug, £10, John Lewis; Fridge Monkey Drinks Holder, £4, Utility; Lemongrass Oriental Incense, £3.25, Bombay Duck; Jimmy, £10.80, black + blum; Candle Pots, £3.50, Bombay Duck; Canvas Vase, £10, Blueblack & Red; Nordic Tea Light Holder, £7.50, Occa Home.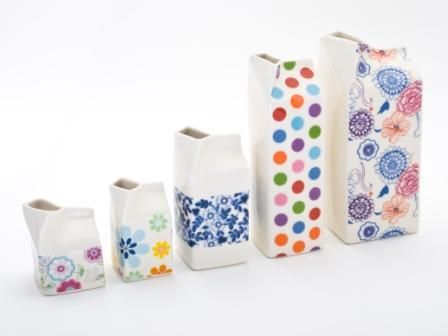 Brighten up your breakfast table with these patterned milk jugs from Hanna Rysgaard. From £36
Today I received my first Christmas card. I kid you not, there it was when I got home, waiting with its bright red envelope, gently mocking me that I haven't even bought mine yet.
I know who it's from too. It's from my lovely Nonno (Italian for Granddad) and he gets earlier and earlier every year.
That combined with the bitter cold and threat of snow, I longed to escape to spring.
And that is just where Hanne Rysgaard's decorative milk jugs took me.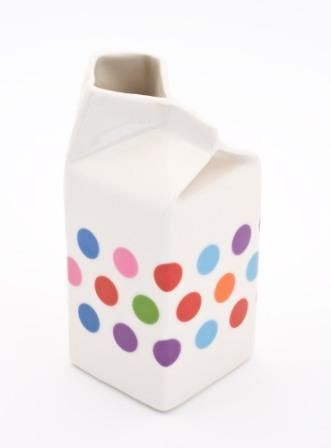 Designed to look like old-fashioned milk cartons (for anyone too young to remember, they were plastic-coated vessels we used to have before the modern-day plastic containers – showing my age now!) they are brought to life with splashes of colour and pattern.
Available in a huge range of designs including oh-so-now polka dots and sprigs of brightly coloured flowers.
My favourite however is the Willow collection, which pays homage to this iconic pattern.
Of course, you can use them as they were intended on your breakfast table but I think they make really lovely vases too.
See this product at Hanne Rysgaard…
(We don't list this product yet but sign up to our newsletter and we'll let you know if/when we do)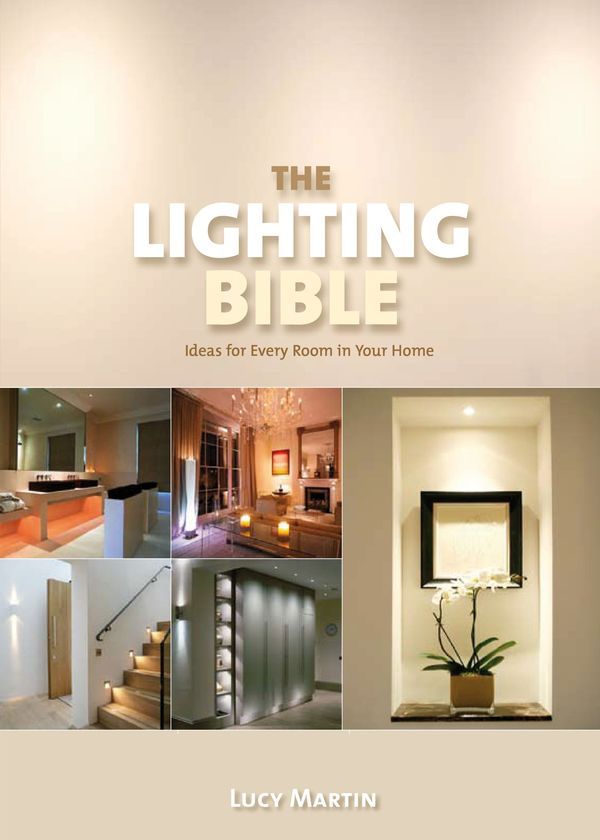 Lighting design experts John Cullen launch The Lighting Bible. £12.99

Is your lighting a little shabby? Do you want it to be a design statement rather than a necessity? Then the latest book from lighting design experts John Cullen is a must-read for you. Written by Lucy Martin who is one of the UK's most respected lighting experts, The Lighting Bible is a comprehensive guide to lighting every room in the home. Top tips include everything from how to best light a tricky room to lighting pictures and pieces of art. So, if you're lighting scheme is leaving you in the dark, make sure this book is top of you Christmas wish list. For more details and advice visit John Cullen Lighting...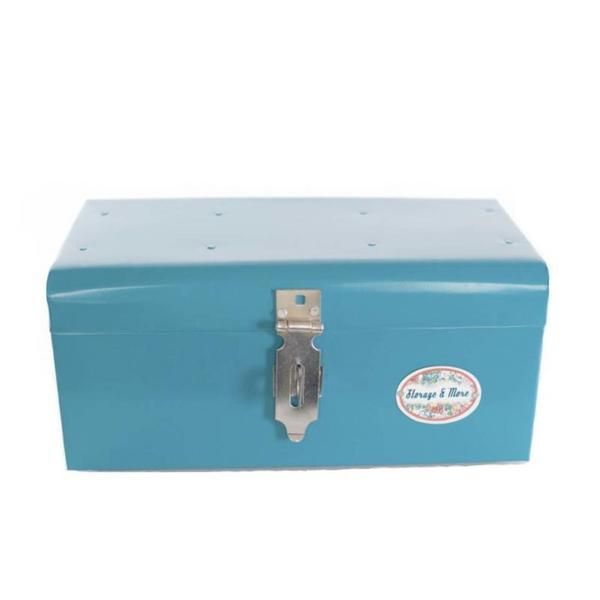 Keep boring paperwork in check with these colourful Lauren Storage Boxes from Idyll Home. £55
Storage is a constant battle for me, it's not that I don't like being tidy, it's just that I can't seem to find any storage furniture and boxes that I like.
Well, until now that is. Because at the weekend, I also happened across Idyll Home, a relatively new home wares site which I am super glad to have found.
Idyll Home sell a selection of carefully selected products for the home from lighting to bed linen.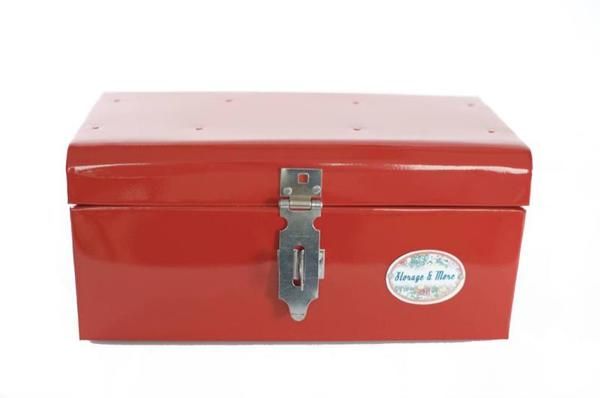 My favourites are these retro-inspired Lauren storage boxes.
Made from metal, they're available in bright red and exotic turquoise and are just the ticket for stashing away everything from bills (we'd probably all like to see a few less of those at the moment) to photos and keepsakes.
See this product at Idyll Home…
(We don't list this product but sign up to our newsletter and we'll let you know if/when we do)
You don't need to look any further for inspiration for some luxurious Christmas gifts for ladies.
We all know girls like to be spoilt whatever the occasion. Take a look at our selection of perfect gift ideas from luxurious cashmere throws to feminine cushions and pouffes, and beautiful perfume bottles.
Clockwise from top: Vintage Votives with Beaded Top Trim, £35, Bombay Duck; Henley Cashmere Throw, £300, The Fine Cotton Company; Vintage Dressing Table Mirror with Corsage Flowers, £55, Bombay Duck; Flower Candle Holders, £5, Lombok; Floral Mimosa Cushion, £29, Puji; Allegra Perfume Bottle, £12, Brissi; Small LSA Lilac Orietta Vase, £33, Oliver Bonas; Tesica Pouffe, £119, John Lewis; Roses and Black Flower Photo Frame, £27.95, Graham and Green.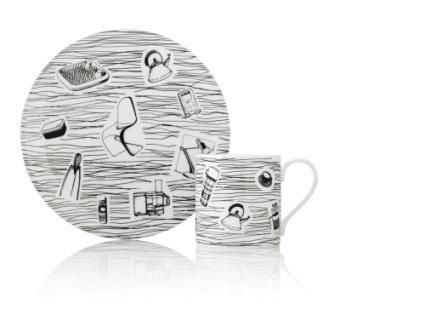 Add some retro style to your dining with this Yoyomaker range from Yoyo Ceramics. From £15
Those who know me well know I am an absolute sucker for anything mid-century.
For a while, the Eames lounger was the screen saver on my phone until I became concerned that while everyone else had nephews, pets and partners, I had a chair.
But hey ho I can't help it if I'm so in love with a period which gave us such great design.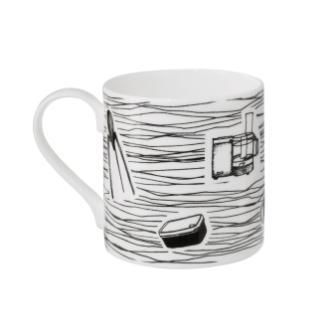 It's probably why I adore this Yoyomaker range from Yoyo Ceramics.
At first glance, you assume they are vintage but on closer inspection realise that they're very much modern and no doubt set to be a classic.
The plate features iconic classics such as the Verner Panton S Chair for Vitra, the Bird Whistle Kettle by Michael Graves for Alessi and the Juicy Salif by Philippe Starck for Alessi.
I adore the sketched design and think they're far too gorgeous to eat off. Instead I'll display mine on a wall or in a vintage cabinet.
View this item at Yoyo Ceramics…
(We don't list this product yet but sign up to our newsletter and we'll let you know if/when we do)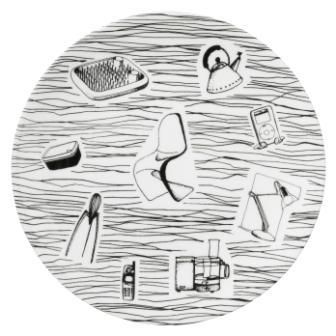 For those of you who know someone with green fingers, take a look at our gift guide for the perfect present inspiration.
We've got everything from a traditional apple picker and somewhere to store tools to the prettiest bird house around.
Garden Lantern, £4.95, Bombay Duck; Tool Hook Rail, £25, Cocoboat; Herb Stand, £30.50, BODIE and FOU; Decorative Birdhouse Wallpaper, £23, Utility; Pagoda Planter, £32, OKA; Apple Picker, £7.50, Garden Trading; England's Green & Pleasant Land, £74.95, Cocoboat; Vegetable Store, £95, Garden Trading; Celia Birtwell Secateurs, £14.95, Bloomsbury.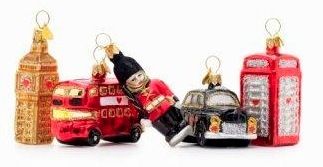 Have a very metropolitan Christmas with these London Baubles from Bombki. From £15 each
Being a proud Londoner, I naturally want to inject some of the capital's style into my crimbo decorating this year.
I'd remembered seeing some London baubles a while back but for the life of me couldn't remember where.
So, instead of a chilly walk or doing the housework (I'll do pretty much anything to get out of doing the housework!) I sat at my laptop on Sunday and searched like a maniac.
Actually, that's not true as I kept being distracted by reading interiors blogs, but I'm glad I bothered to look otherwise I wouldn't have come across Bombki.
Bombki make and design some of the coolest baubles I have seen in a long time.
Top of my list is the London collection. An array of delightfully kitsch London-inspired decorations that are guaranteed to get your guests talking.
You can choose from policemen, guards and beefeaters but my favourites are the black cab, phone box and iconic Routemaster designs.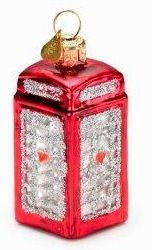 And it would seem I'm in good company as everyone from fashion guru Sir Paul Smith to those responsible for decorating St Paul's are fans too.
So yes they might be London-centric and yes I might be a little biased but I can't wait to get these decs on my tree.
(We don't list these products yet but sign up to our newsletter and we'll let you know if/when we do)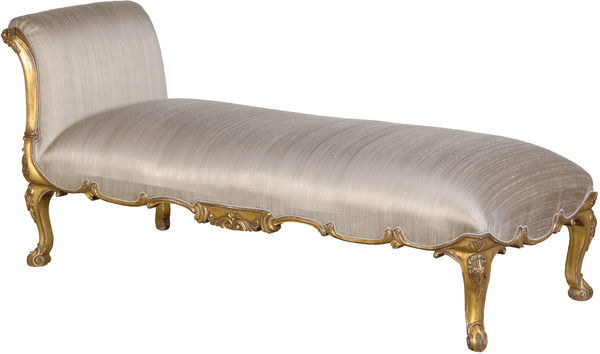 We uncover the design history of the chair and its transformation through the last 100 years
We look at some of the most iconic chairs of the last 100 years and consider how aesthetics as well as comfort have played a large role in the design process.
In Ancient Egypt, chairs were of great richness and magnificence, and they were made from ebony and ivory, or of carved and gilded wood. Nobility and royalty were allowed to enjoy the comfort and grandeur of the chair whilst the rest of society were used to sitting on stools. It wasn't until the Eighteenth century that we saw the golden age of the chair throughout England and France; it was no longer a privilege of state, instead the furniture piece became a standard item for anyone who could afford it.
Early in the twentieth century, there was a period of continued experimentation in chair design which brought a fresh, modernist approach to the way we think about the world around us, particularly domestic objects. However, amongst the need for geometric, ordered shapes, there was still the desire for comfort to be achieved through design. In 1928 the 'chaise longue', the precursor of the sofa was developed, and it adopted the French name which means 'long chair'. Charlotte Perriand (1903-1999) came up with the design when she was asked to design a series of chairs to furnish Maison La Rouche. The chaise longue is indulgent of eighteenth century Rococo, with beautifully delicate cabriole legs and traditional gilt finished carved frames. This furniture piece was the first of its kind, but it's still widely popular today and can effortlessly give a boudoir a glamorous and sophisticated feel.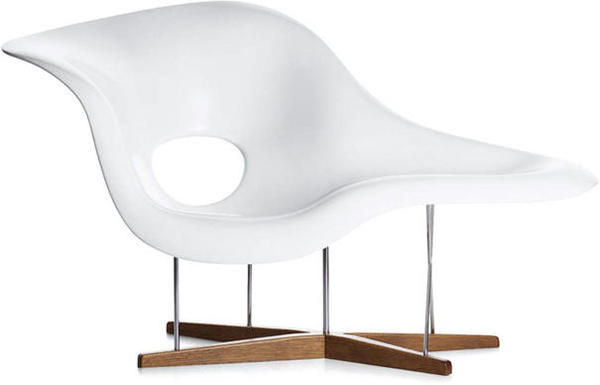 The Modernist approach to thinking changed the concept of design, and saw intricate and delicate detailed carvings in furniture being replaced with simplicity and order reflected in geometric forms and smooth lines. In the 1930's, despite the economic crisis, there was significant progression in the design of the chair with designers such as Alvar Aalto in Finland, moving away from metal and experimenting with different types of wood. Aalto's stool 60, designed in 1933, is defined by its striped pattern on the profile of the legs, which is veneer inserted into a solid piece of beech in order for it to bend. Aalto achieved one of the goals of modern furniture design which allowed for the mass production of furniture.
Aalto's innovative work inspired American designers Charles and Ray Eames, who were at the forefront of design in the 1940's. Charles and Ray Eames designed La Chaise in 1948 for a competition at the Museum of Modern Art in New York. Their inspiration came from the "Floating Figure", a sculpture by Gaston Lachaise. The French sculptor's appreciation of the female form was reinterpreted by the Eames's who captured the aesthetic beauty in shapes and forms in life all around us. Not only is this chair aesthetically pleasing from all angles, it also enables any number of sitting and reclining positions which is very appealing.
The characteristic silhouette of the Egg chair (1958) has contributed to its popularity as a design classic; it combines modernist ideals with the Nordic love of naturalism. This piece was one of Arne Jacobsen's three famous chairs of the 1950's; the others include the Ant chair (1952) and the Swan chair (1957). It was originally created for the SAS Royal Hotel in Copenhagen where Jacobsen took on the project of designing everything from the building itself right down to the taps. The comfort and stylish sophistication of this chair makes it a perfect addition to any modern living space or office.
Whilst the Pop art movement was taking the art world by storm, Vernon Panter's designs combined the fluid and futuristic style of the 1960's which introduced the Pop aesthetic to interiors. A revolutionary piece, the Panton chair (1968) was the first cantilevered chair made from a single piece of plastic. Painted with a gloss lacquer, the Panton Chair Classic has a sleek, futuristic look, and its organic 's' shape has been widely used since this design was unveiled.
In the eighties, Philippe Starck emerged as one of the world's most famous furniture designers. The Masters chair sees Starck pay tribute to three icons of contemporary design- the Series 7 chair by Arne Jacobsen, the Tulip chair by Eero Saarinen and Charles Eames' Eiffel chair. If you love classic twentieth century designs then this would be the perfect addition to your home. This is definitely one to look out for in the future as a classic design in its own right.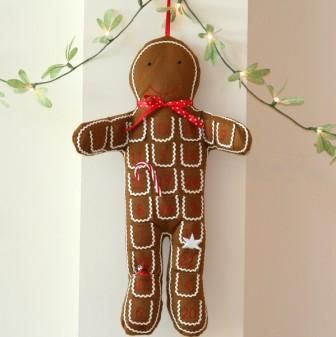 Countdown to Christmas in style with this Gingerbread Advent Calendar from Ella James Living. £16.50
With Christmas fast approaching, it's time to sort out your advent calendar situation.
Sure, you could head to your local supermarket and pick up a Disney-branded one full of not-very-nice chocolates but I think this one I've found from Ella James Living is much nicer.
Designed in the shape of a Gingerbread Man, this advent calendar has 25 pockets allowing little and big kids the opportunity to countdown to the big day in style.
Each pocket can house a small treat for its eager recipient which will make these cold mornings all the more fun.
View this product at Ella James Living…
(We don't list this product yet but sign up to our newsletter and we'll let you know if/when we do)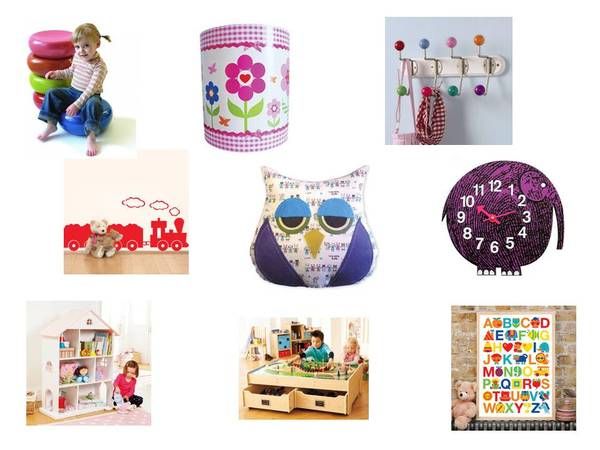 Keep your little ones happy with our choice of entertaining gifts for kids.
We have everything from a multi-purpose play table so your children never get bored, to fun wall stickers and an ABC wall poster to encourage learning whilst having fun.
Mini Bamboo Stool, £59, Coco Male; Gingham Flower Pink Drum Shade, £20, Heal's; Rainbow Coat Rack, £18, Great Little Trading Company; Train Set Spin Wall Stickers, £18, Spin Collective; Large Ditsy Owl, £22, Hunkdory Home; Elihu the Elephant, £75, Lollipop Shoppe; Doll's House Bookcase, £110, Great Little Trading Company; Multi-Purpose Play Table with Trundle Drawers, £180, Great Little Trading Company; ABC Poster, £25.50, Graziela.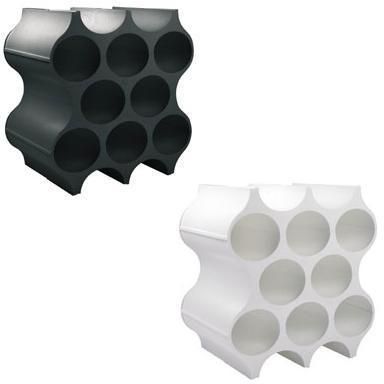 Keep your wine in check with these modular wine racks from Pelican Pear. £23
To be honest, wine rarely lasts long enough to make it into a wine rack in my house. Its usually bought, opened and drunk before it has time to breathe.
However, in a bid not to be such a heathen, I have decided that I should join a wine club.
Yes, I know it's very middle-aged of me, but there you go, joining a wine club I am.
So, with all that vino knocking around, it's definitely time to invest in a wine rack or two (or three, or four…)
I love this modular Set Up design by Koziol and available from Pelican Pear.
Made from plastic and available in black or white, each rack has been designed to stack neatly with another so your wine collection can grow effortlessly.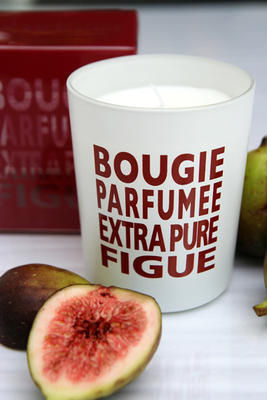 These Compagnie de Provence scented candles from Rockett St George will make your home smell great and are the perfect gift, £16.95
I'm a total fuss pot when it comes to scented candles, to me most of them smell like toilet cleaner and that's being nice.
However, these Compagnie de Provence ones from Rockett St George are some of the nicest I have come across.
Presented in stylish yet simple glasses, they are available in three scents to tantalize your senses. Fig, Rose and Verbena.
Use them in your living room, bedroom or for an extra-special candlelit bath.
And with Christmas just around the corner, they make the perfect stocking filler.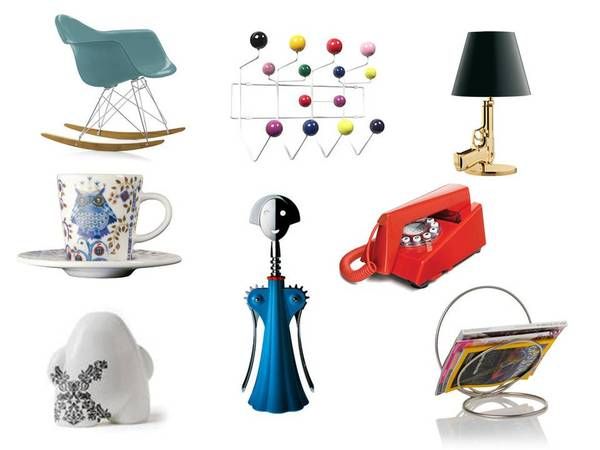 Know someone who can't get enough designer classics in their lives? Let our gift guide make shopping for them easy this Christmas.
Everyone knows a design addict. Those who are one step ahead of the trend and know their Eames from their Kartell and who can spot a fake Barcelona chair at thirty paces. We've put together this gift guide so you can wow them on Christmas Day.
Clockwise from top: Eames Plastic RAR Armchair, £365, The Lollipop Shoppe; Vitra Eames Hang It All Coat Rack, £165, Heal's; Flos Gun Beside Lamp, £784, Utility; Red Trim Phone, £40, Oliver Bonas; Ringo Magazine Rack, £37.50, Black+Blum; Alessi Anna G Corkscrew, £27, Utility; Wallpaper Urbane Gnome, £49.50, Vitamin; Iittala Taika Espresso Cup and Saucer, £15, The Lollipop Shoppe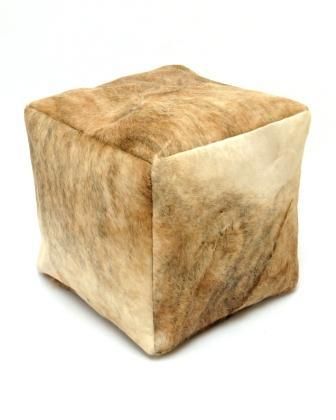 Relax and put your feet up in style with one of these cow hide Cowcubes from Pampeano. £149
If you're like me, then the likelihood is all you want to do when you get in from a long day is put your feet up.
And while pouffes are all very well and good, they're just not very cool are they?
Well, I've found the perfect solution and it comes in the form of these cow hide Cowcubes from Pampeano.
Hailing all the way from Argentina, the land of the gaucho and of course the cow, these cubes are available in a range of colours from pale beige to black and white and an array of patchwork designs.
We think they're simply divine and the perfect way to sit and relax.
See this product at Pampeano...
(We don't list this product yet but sign up to our newsletter and we'll let you know if/when we do)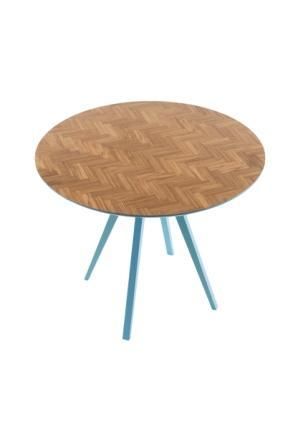 Make sure you have the most stylish dining room in town with this Parquet Table from Something From Us. £995
It's fair to say I am fairly obsessed with parquet flooring. I think it must stem from being that bored in assemblies at primary school. I used to spend more time staring at the beautifully polished, geometric floor than listening to what was going on.
Which is why I've fallen for this Parquet dining table from Something From Us.
A rather glamorous parquet top sits upon elegant, contemporary legs that are available in white, blue or charcoal.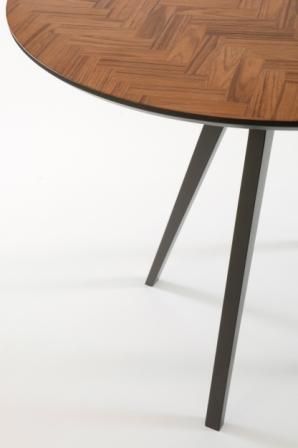 I love the combination of something old and new and if I wasn't head over heels in love with my G Plan dining table then this would in there like a shot.
See this product at Something From Us…
(We don't list this product yet but sign up to our newsletter and we'll let you know if/when we do)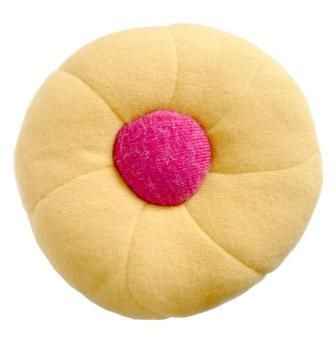 Cosy up with these "biscuit" cushions from Sarah Kerry. From £65
A blustery walk around Greenwich last weekend found me seeking solace from the elements in the famous market.
And boy am I glad, I did as if I hadn't then I wouldn't have come across Sarah Kerry and her fabulous knitted, biscuit cushions.
These delightful treats are made from the softest lambswool and are just the ticket for snuggling up with on a cold evening.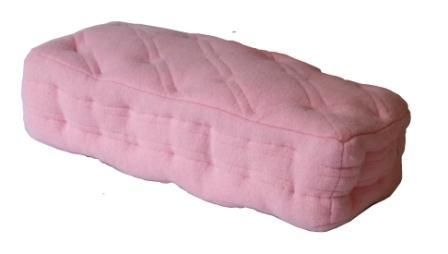 Available in a variety of styles, or should that be flavours, each one has been painstakingly hand knitted by Sarah to mimic some of the most famous biscuits ever produced.
My favourite is the Jammy Dodger but I also love the Bourbon and Pink Wafer, which are deliciously reminiscent of childhood parties.
Add one or two to a sofa or chair for some tongue-in-cheek cosiness but make sure you dunk them in your tea.
See this product at Sarah Kerry…
(We don't sell this product yet but sign up to our newsletter and we'll let you know if/when we do)