It's our Interior Design Magazine!
The hottest interior design ideas, fab finds for the home and the latest in interiors trends. We're always looking for new finds, designers to feature or anything else lovely for the home, so if you've seen something gorgeous and would like it featured in our interior design magazine, please get in touch!
Brighten up a sofa or chair with these Morris Minor cushions from Rosa Blue. £10
I have a thing about Morris Minors; whenever I see one I squeal with delight. There's just something about them that I adore.
So much so I even thing I would buy one that didn't go just so I could admire its beauty on my drive. Ok, so maybe that's taking it a little too far.
As a consolation prize, I will settle for one of these retro-influenced cushions from Rosa Blue. Available in Red or Blue, these cute cushions are perfect for adding a retro twist and some colour to a sofa or chair.
See this product at Rosa Blue...
(We don't list this product yet but sign up to our newsletter and we'll let you know if/when we do)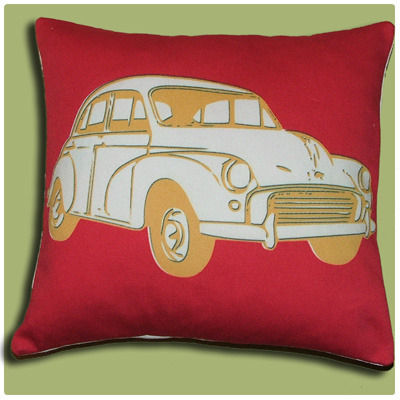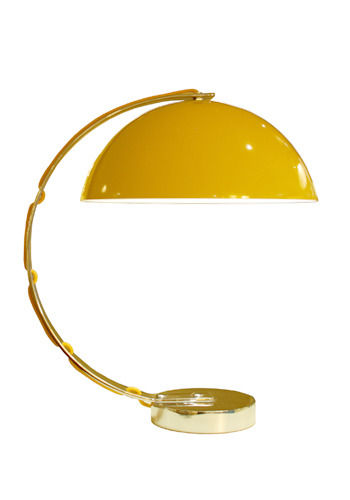 We turn the spotlight on Original BTC to learn more about their collection of lighting.
Design luminary, Peter Bowles, founded Original BTC in 1990, upon his knowledge of retail, manufacturing and design that has come from the depths of his family history. Peter's designs are a collaboration of original and classic pieces which have been inspired by traditional factory fittings, childhood toys and iconic 1940's design. Entirely manufactured in the UK, Original BTC lighting is hand-assembled in Oxford from the finest chrome, aluminium and bone china.
First and foremost, at Original BTC quality of style and design naturally coincides with producing sustainable and practical lighting in order to give the best result. The company is renowned for its relaxed lighting that is suitable for either contemporary or traditional homes. Creating the perfect ambience is essential and Original BTC use precision in detailing and a mix of materials to achieve this; metallic painted, glass or china shades are paired with polished satin or chrome bases. Peter claims that his aim was "to design and produce lights that you are instantly at home with, that will fit easily and comfortably for many years to come."
The stylish collection covers all your lighting needs with wall and floor lamps sitting alongside table and pendant lights. From bone china, metal and prismatic glass, there are so many fabulous designs to choose from that offer both style and versatility. The influence behind the designs comes from the clean lines of traditional factory fittings and the versatility of mid-century style. Over 70% of the company's lighting is exported worldwide, and widely recognised by acclaimed French designer Andrée Putman, John Pawson and Terence Conran. Also, you will find Original BTC products lighting up the likes of Gordon Ramsey's Maze Grill restaurant in London, and making us say 'Oh là là' about Paris' new concept store, Merci. Their lighting is being used in these well known places because it has a classic style that draws attention.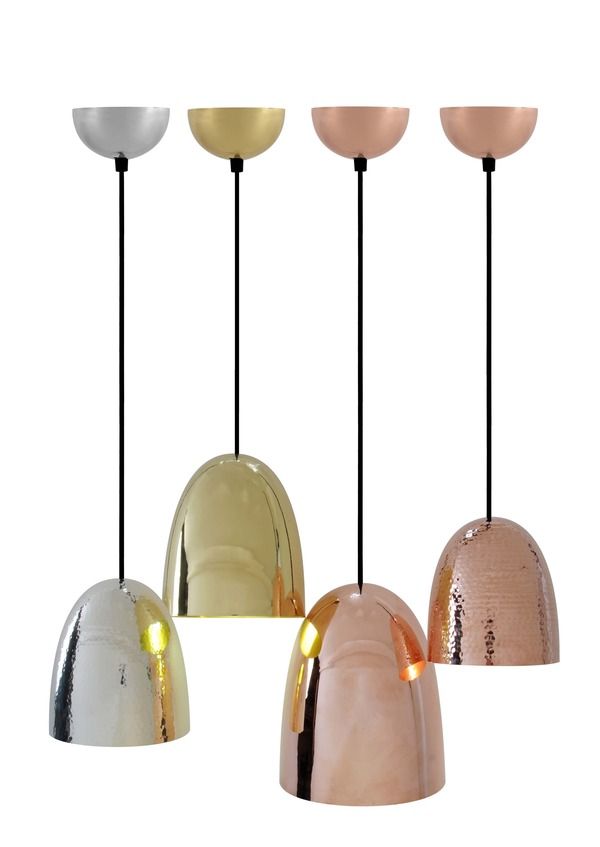 New for Spring/Summer 2010, the retro-inspired London desk light, designed by Charles Bowles (the son of Founder, Peter Bowles), epitomises modern design with its simple clean lines. It has a spun aluminium semi-sphere shade, solid chrome base and a matching cotton braided flex to give it a tailored finish. The London is available in black, putty grey and yellow to suit any sophisticated study, and its intriguing shape looks great from all angles. Original BTC have also released a new limited edition task light known as 'Jack'; this is made to order and features a hand-painted British flag featuring the iconic patriotic colours of red, white and blue.
The Stanley Range includes three sizes of pendants which are available in solid copper, solid brass, or nickel plate. Made to order, you can choose a hammered or smooth reflective finish, and they give a spectacular look when grouped together or you can mix metals for a contemporary and interesting appeal. These provide a stunning effect because their narrow cylindrical shape creates a spotlight over a feature, or they simply be used as decorative pieces. The Stanley range was launched in September 2009 along with the Cosmo pendants and table lights, available in ribbed prismatic glass shades, which sparkle and refract light to create beautiful shadow play on the polished chrome bases.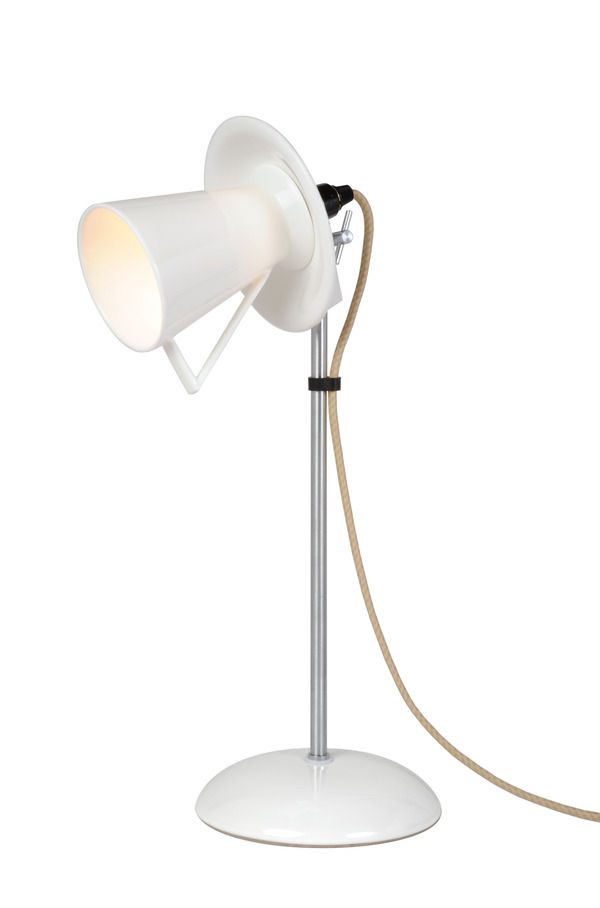 My favourite is 'The Tea Range' for its fanciful tea cup and tea pot shaped pendants and table lights which are inspired by 1930's tableware. They are ideally suited to dining rooms or kitchens to create an imaginative style that takes traditional pieces of tableware, and evolves them into fantastical designs. Staying true to their original design, they are made from bone china like a fine English tea set, giving them a delicate appeal.
So, here is yet another example of how British manufacturing is building and increasing in popularity to support the economy. Original BTC is founded on values that encourage British-made products and designs; in fact Peter Bowles strongly believes in producing excellent quality and good value designs and takes pride in the fact that they are manufactured in the UK.
Original BTC will be exhibiting at 100% Design in London, Sept 23rd-26th 2010. For the complete range of Original BTC lighting, visit www.originalbtc.com, and for more information tel: 0207 351 2130.

Spoil your little ones with this Eames Elephant from Utility. £139
When I have little ones, along with being able to read and write of course, I will also make sure they have an appreciation of great, classic design.
Apart from anything, they'll need to understand that jumping up and down on my Eames lounger (I will have one by then) just isn't the done thing.
Of course, I can't expect them to have understanding and appreciation of great design unless they have a little bit themselves, which is why an Eames Elephant would definitely be on their bedroom furniture list.
Available in five colours, these elephants are simply beautiful and epitomise Charles and Ray's style to a tee.
I quite fancy having a whole parade of them, how about you?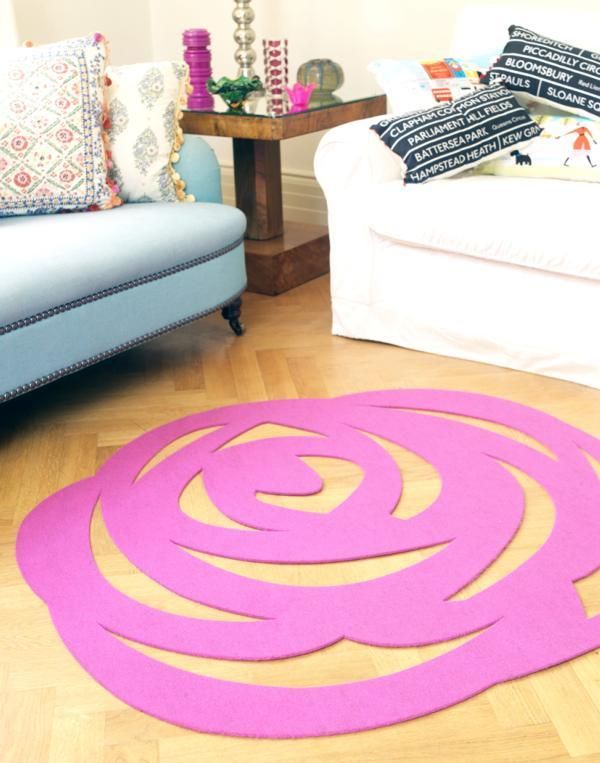 This gorgeous, eco-friendly rug is sure to bring a feminine touch and beautiful detailing to any floor.
The collaboration between Michelle Mason and Livia Firth has produced spectacular results. Designed exclusively for Eco Age, the duo have created an environmentally-friendly rug which exudes style and boasts excellent sustainability.
The Roseta rug is uniquely made out of felt from 100% recycled plastic bottles, and will be available in pink and black. However, Eco Age offer a bespoke service which means that the rug can be custom made in a gorgeous range of colours. It has hardwearing qualities but it is soft underfoot and its texture gives a stylish appearance to natural wood floorings.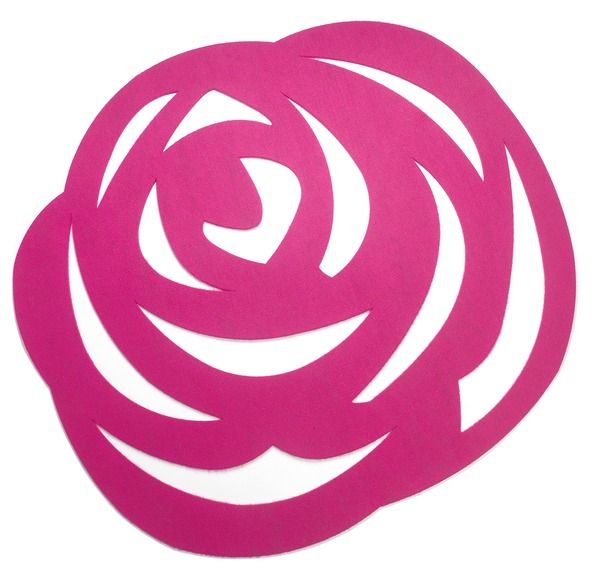 Livia Firth, Creative Director of Eco Age, has commented on why she chose to work with Michelle on this design: "I fell in love with Michelle's work a couple of years ago when we were sourcing ethical interiors for Eco Age - it is always elegant and unusual at the same time and totally feminine. We are very excited to do this collaboration with her and to have the first ever plastic bottles rug.... By looking at it, you won't believe it!"
Similar to Michelle's Stella rug, the Roseta is a contemporary take on lace-making with its intricate cut-out style, giving it a very delicate and feminine look. A perfect talking point for any living area or bedroom, the Roseta encompasses the strength of modern design and the ability to create products that are sustainable and kind to the environment.
Michelle will be unveiling the Roseta rug at 100% Design Earl's Court, London, Sept 23rd-26th, Stand No. H60. The Roseta rug will be exclusively available from www.michellemason.co.uk and www.eco-age.com.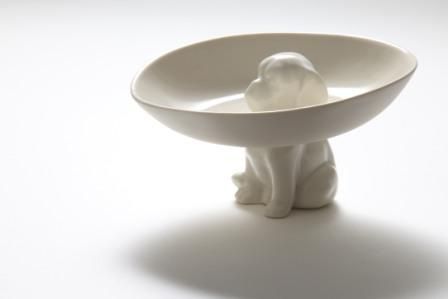 Add some canine style to your home with The Dog Bowl from Me Me Me. £60
My love of dogs is right up there with vintage chairs and beautiful cushions, so I couldn't resist sharing this new discovery from Me Me Me.
At first glance and from the product name, I assumed this was the cutest dog bowl around and couldn't wait to buy it for my favourite canine friend Frank.
However, on further investigation, it transpired that this is in fact a really lovely, tongue-in-cheek accessory for the home.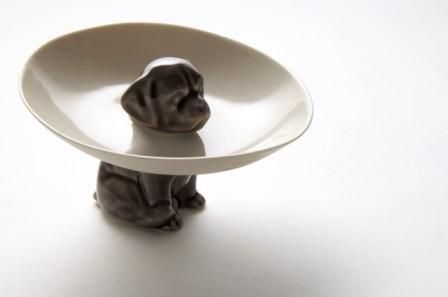 Handmade in porcelain, this little chap makes the perfect alternative to a traditional cake stand or works equally well empty and on a sideboard or mantelpiece.
See this product at Me Me Me...
(We don't list this product yet but sign up to our newsletter and we'll let you know if/when we do)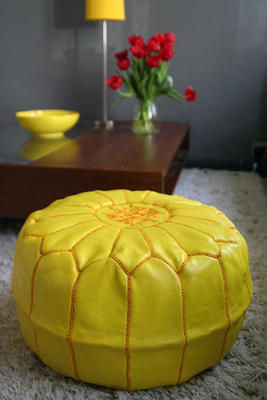 Even on a cloudy day, sunshine yellow shades will brighten up your home and put a smile on your face.
From citrus hues and bright daisy yellows to creamy and buttery shades, yellow is a comforting and warming colour. Yellow denotes happiness and colour researchers have found that it raises self-esteem. Yellow daffodils are associated with unrequited love, but yellow can supposedly sharpen memory and concentration skills. Van Gogh saw the potential and power of colour, and claimed that 'yellow is capable of charming God': he observed the strength and influence of yellow on our feelings, and this illustrates the impact that this colour can have in your home.
Choosing the right yellow
When choosing a shade of yellow, think about the mood you want to create and how the lighting in your room will affect the look. Daylight won't make yellow paint so intense, whereas most incandescent bulbs have a very yellow cast that will strengthen your paint colour. Yellow can have warm undertones such as red or orange, or cooler tones of green or brown: choose warm yellows for warm-toned rooms with dark wood furnishings for example, and cooler yellows for a neutral and natural décor. Decide whether you want to use yellow as the focus or as an accent in your room; a room decorated in soft, creamy yellows can give a quaint, country home style, while a splash of bright yellow in a dark room can make a space look modern and give a cheerful feel.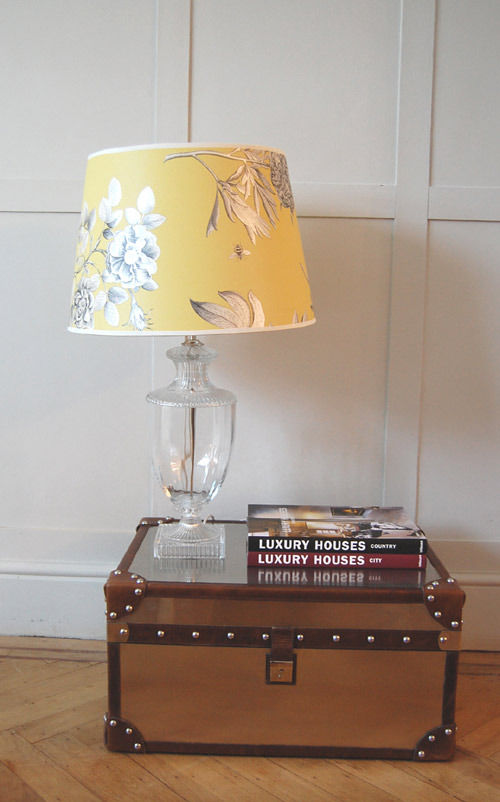 Tonal scheme
Rich, sunset yellows work well in a monochromatic scheme with black and white because they create a stark contrast whilst neutralising each other's dramatic effect. While straw and cream shades on walls are offset beautifully by sun-kissed yellows on cushions, vases, lampshades, and other accent pieces. You can compliment yellow with lots of white; drawing inspiration from nature, you can use daisies as an example of how you can create a simple, clean and fresh look. Any living area or bedroom with warm yellow walls can be enhanced and modernised with crisp white furniture, fabric, curtains, throws and mirrors.
If you want to introduce yellow furniture, minimalism is the key because too many large-scale pieces will not work as well together. Block colour is a desired trend and can work well in this case where you can use a couple of small key furniture pieces in yellow, for example an armchair and a pouffe, to inject the power of yellow into your living room without it becoming too overwhelming.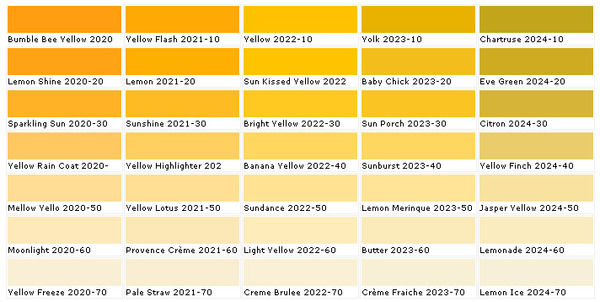 Complementary colour schemes
Since it is a primary colour, yellow can be paired with almost any other shade: use orange and red hues to enhance the warmth in a room. Choose one dominant shade and one secondary colour to make this scheme work; varying tones can give a room depth and they keep your space feeling fresh.
For visual contrast use purple, the complementary colour of yellow, to create an equal balance of tone and intensity. Purples and blues bring out the cooler tones in yellow; if you are keen to follow a pastel colour scheme try lilacs and pale lemon shades for a calming and relaxing ambience.
Warmer orange tones of yellow create a sensual and exotic look when combined with luscious aubergines; try this in a bedroom for a rich and sensual ambience.
Accents
Accents are great if you are a bit cautious about decorating all over with yellow; it is one of the most luminous of the colours and reflects a lot of light. Pair yellow with a cooler accent shade such as soothing grey which will neutralise the brighter tones. Choose bountiful floral arrangements to bring a feminine and spring-like feel to any room. Or try gold accents in your artwork, accessories and fabric, to lift your scheme and add a feeling of opulence.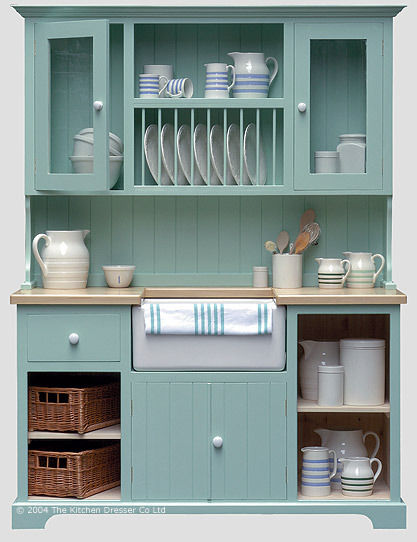 Create a classic kitchen scheme with this Sink Dresser Unit from The Kitchen Dresser. From £1200
Despite being a "love everything clean and streamlined" sorta gal, now and again I develop a huge crush for country-style kitchens.
You know what I mean, huge flagstone tiles, an Aga and a view of rolling hills out the window – all very Joanna Trollope; I must be getting old!
So, in my dream country-style kitchen, you can guarantee there would be a kitchen dresser from experts The Kitchen Dresser.
My favourite is this Sink Unit Dresser which has been elegantly crafted and features cupboards and plate racks as well as a traditional ceramic Belfast sink.
But what I really love about this product is the bespoke feel to it. You can choose from six different worktops plus 12 of their own paint shades or any Farrow & Ball or Fired Earth colour to complement your kitchen.
See this product at The Kitchen Dresser...
(We don't list this product yet but sign up to our newsletter and we'll let you know if/when we do)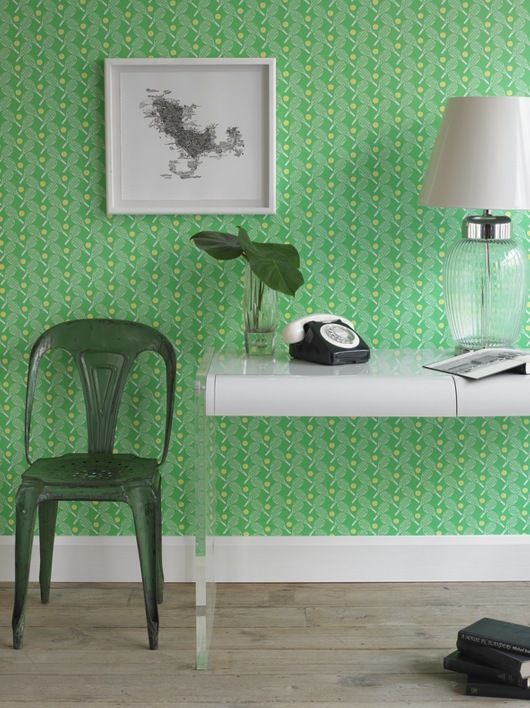 Bunny Turner and Emma Pocock spill the beans.
Turner Pocock is a London-based interior design company providing a tailored service for private residential and commercial clients in the UK and abroad. Established by Bunny Turner and Emma Pocock, the company specialises in sourcing contemporary art and commissioning bespoke furniture. With a keen grasp of design history and an eye for style, Turner Pocock creates sumptuous, liveable spaces in which old and new are deftly combined. A love of colour, pattern and texture is evident throughout, and in a recent venture Turner Pocock teamed up with artist Catherine Cazalet to produce a series of graphic and vibrant wallpapers. We caught up with Bunny and Emma and here's what they had to say:
How would you sum up the Turner Pocock style?
We've been described as having a schizophrenic style because every project we work on is so different – we prefer it that way as it keeps us on our toes! I suppose what defines us is a eclectic approach where we mix contemporary and antique pieces to give a feeling that the room has come together over time – rooms can look over designed and unlived in if everything is new!
You've created a series of sophisticated yet playful wallpapers with Catherine Cazalet. What inspired you to create a collection of wallpapers and how the project evolved?
We'd always wanted to get into product design and development and as we use a lot of wallpaper in our schemes it seemed the obvious choice. We also felt there was a void in the market for children's wallpapers that weren't clichéd in their use of colour or subject.
What led you to the distinctive sporting and animal prints?
Catherine developed the cricket paper concept while she was in India where they are fanatical about the sport – we felt that the small pattern repeat worked really well and decided to explore other England-centric sports in the same way. Tennis seemed like the obvious second subject. Both sports have a retro feel to them and are quintessentially English. The zebra design stems from Catherine's paintings/murals of Zebras, which she has become well known for so that was really the starting point.
Who would be next on your list of ideal collaborators?
We've got our eye on a fab fashion textile designer who's based in Singapore at the moment.
As specialists in sourcing contemporary art, how has a love of art influenced your choices in interior design?
Art and accessorising is very important in all our schemes – the pictures/sculptures/objects can make or break a room. Sometimes we will even start scheming from a picture and take the colour/style lead from that point.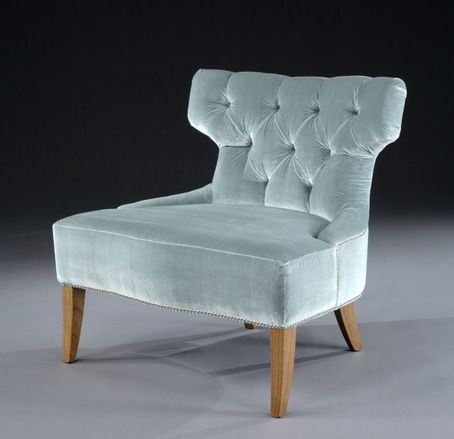 Are there particular artists that you look to when thinking about colour schemes?
We don't have a huge amount of control over this as the choice of artist is driven by each client and varies hugely depending on our brief. Scale is as important as the style – a grid of small pictures can look fantastic and make a small room feel bigger – likewise a large, dramatic painting or photograph can create focus and hold a room together.
Your work shows a real appreciation, and elevation, of material qualities and craftsmanship. Creating interior spaces that are perceived and experienced sensually, which materials to you particularly like to work with?
We love using different textures/patterns - it makes the experience of a room much more interesting. We use shagreen [shark skin] a lot – our furniture collection demonstrates that!! But we also like to mix the use of stone, wood, lacquer, mirror on wall/floor/joinery finishes. Walls are also a great place to add depth and texture – either with a patterned wallpaper, or grass cloth and polished/textured plaster. Then we finally look at the fabrics and make sure that there is as much variety as possible – mohair, linen, silk, satin. Geometric patterns, plains, stripes!
Many of your furniture pieces have an Art Deco feel to them. Do you have a favourite historical period in terms of interior design and furnishing style?
We mix styles and periods – each era produced fantastic iconic pieces and it's a question of mixing the best from each period to create a fusion of styles that doesn't feel over-designed.
How would you advise people on combining historical references and contemporary styling in one space?
They should buy what they love and that way their taste will be what unites the scheme.
Which have been you most enjoyable/memorable interior design projects?
One of our first projects was for a client who didn't say no to anything! He trusted us and had great existing furniture for us to work around. We've also worked on some fantastic projects abroad – in Bahrain and the South of France – it's amazing how the different lifestyles/environments/light affects the way we design. We love the variety.
If you could design a room for any person (dead or alive), who would it be and why?
Matthew Williamson – he has a great sense of style and colour which we'd love to work with.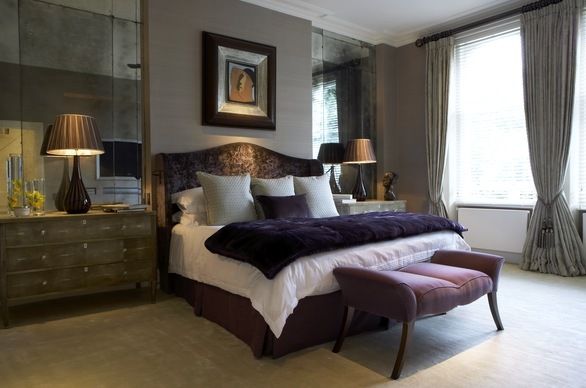 Which current homeware designers do you particularly admire?
Tom Dixon, Kelly Wearstler's rugs and fabrics, Ashley Hicks and Neisha Crosland's rugs and fabrics.
What's your favourite high-street and high-end home furnishing brand/store?
The Conran Shop and Andrew Martin.
What's been your best interiors bargain?
We're both magpies and always keep our eyes out for beautiful useful things. We're particular fans of framed antique flags and pick them up whenever and wherever we find them – usually from flee markets. Maps are also another favourite find and they don't cost the earth.
Which three objects would you save if your house was on fire?
We're both constantly changing how we want our homes to look so the objects are less important –think we'd have to say it would be people and pets! And maybe some precious pictures. It would also give us an excuse to redecorate.
What do think will be the next big trends in interior design?
Hopefully an end to neutral/taupe colour schemes! Luckily we don't tend to follow trends so it's not really important to us!
What's next for Turner Pocock?
We're working on some exciting projects in the UK at the moment and hope to introduce some new wallpapers to the existing range towards the end of the year. The main aim for Turner Pocock is to do a ski chalet – we've both enjoyed living in the Alps at different stages in our lives and have dreamed about creating the perfect chalet ever since!!
Find out more about Turner Pocock's interior design service and bespoke furniture collection at turnerpocock.co.uk. The wallpaper collection can be viewed and purchased online at turnerpocockcazalet.co.uk.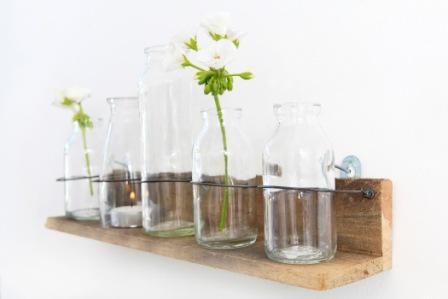 Take a fresh look at vases with the shelf and glass vases from Camel & Yak. £39.99
My garden, no thanks to me I might add, is a riot of colour at the moment.
Beautiful roses sit alongside fragrant lavender making a small urban back yard look and smell like a country one.
At the moment I'm planning what flowers to cut and bring inside and what to leave in their natural state.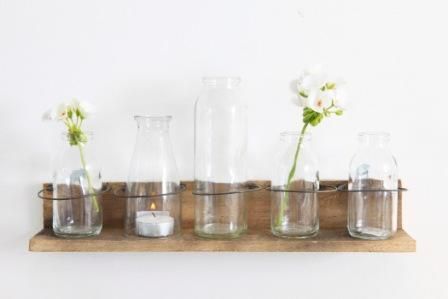 So of course being an interiors nut (I'll say it myself because you all will) I'm researching vases to display these fabulous blooms in.
One of the nicest and most innovative I've come across is this Shelf and glass vases combo from Camel & Yak.
The wooden shelf fixes to the wall and houses five organically shaped glass vessels.
Perfect for those who are short of the usual display space for vases, this ingenious yet ever-so simple design is a quirky twist on an old favourite.
See this product at Camel & Yak...
(We don't list this product yet but sign up to our newsletter and we'll let you know if/when we do)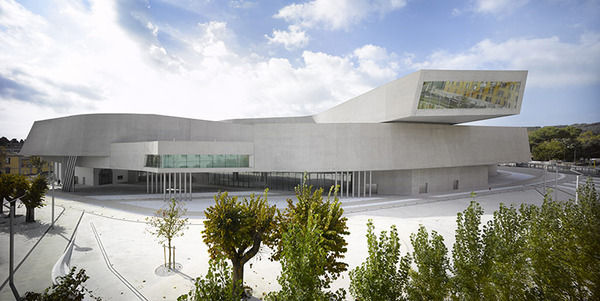 2010 Stirling Prize Shortlist unveiled by RIBA.
The Royal Institute of British Architects (RIBA) Stirling Prize is awarded to the best new building in the UK and Europe designed by a British architect. The 2010 shortlist of six buildings has just been released and the winner will be announced at the RIBA Stirling Prize Dinner on October 2nd. Named after the great British architect Sir James Stirling (1926-1992), the prize is run in association with the Architects' Journal and Benchmark. The Stirling Prize is presented to the architects of the building judged to have been 'the most significant for the evolution of architecture in the past year'.
This year's shortlist includes two schools for the first time in the award's 15-year history; a message perhaps to the axe-wielding education secretary, Michael Gove, on the value of good design. Ruth Reed, president of the RIBA, didn't mince her words: "Investment in well designed schools demonstrates to teachers and pupils how much they are valued and has measurable impact – attendance and results rise; truancy and bullying fall. With the programme to improve our extremely poor school estate now much reduced it could be some time before we see such exemplar school buildings on the Stirling shortlist again." Another first in Stirling history, a total of three museums have made it on to the shortlist. An extension to the Ashmolean Museum in Oxford, a reworking of the Neues Museum in Berlin, and the newly built MAXXI Museum in Rome are all in the running for the £20,000 prize money. Reed described the projects as demonstrating 'three very different ways of building and rebuilding museums and galleries' and, again alluding to public sector funding cuts, explained that these buildings 'are the fruits of an economic boom in the last decade and sadly may represent the end of an era'. The final contender for this year's prize, and the smallest of the six projects short-listed, is a mixed-use development in east London, combining a studio, art gallery and office space with four private apartments.
Here's a rundown of the six nominees vying for the prize:
Neues Museum by David Chipperfield Architects with Julian Harrap Architects
Berlin's Neues Museum was originally built in 1859 to showcase the Prussian Empire's archaeological and scientific capability. Sustaining bomb damage in WWII, the museum has been sympathetically restored and reshaped by David Chipperfield and Julian Harrap Architects. The creative reworking of the museum, in which the major new material is pre-cast concrete, has been praised by the RIBA as an exemplar of 'understated beauty'. The revamped museum has proved a hit with Berliners and David Chipperfield, who received the 2007 Stirling Prize for another German museum, is tipped by many to triumph again this year.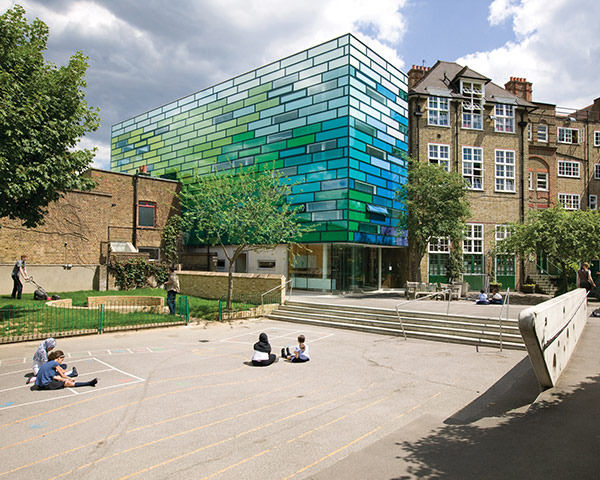 MAXXI National Museum of XXI Century Arts by Zaha Hadid Architects
British-Iraqi Zaha Hadid is perhaps the best-known woman architect in history, but her work has struggled to gain acceptance in the UK, and she's yet to complete a major building on home soil. (The first will be the London 2012 Olympic swimming pool and diving centre.) This is Hadid's fourth nomination to the Stirling shortlist, but the prestigious prize has so far evaded her grasp. This lack of recognition, and the fact that RIBA considers the MAXXI to be Hadid's best building yet, has the Rome museum ranked as odds on favourite at the bookies, with William Hill offering odds of 11/10. Located in the suburbs of the Italian capital, the MAXXI National Museum of 21st Century Arts is a building of sinuous curves and multiple intersecting levels; unwinding 'like a ribbon in space', says Hadid. The judges described the serpentine routes and pathways and the elegant unfurling of space as the 'quintessence of Zaha's constant attempt to create a landscape, a series of cavernous spaces drawn with a free, roving line'.
Christ's College School by DSDHA
Once the target of firebombing and casual vandalism, Christ's College School in Guildford now features a £14.4m extension by DSDHA, the firm of Deborah Saunt and David Hills. Both pupils and teachers have commented that a sense of pride in the new building has directly influenced an improvement in behaviour and that the wide, light-filled corridors and stairwells have reduced opportunities for bullying. This is a great example of how thoughtful planning, progressive architecture and humane design have far-reaching implications for individual wellbeing and social cohesion. Along with Clapham Manor Primary, Reed described the new building as a model of 'what all schools should be: light, well-laid-out and well-equipped environments in which all students can flourish'.
Ashmolean Museum by Rick Mather Architects
A project to double the size of the Ashmolean in Oxford, the oldest museum in Britain, was completed by Oregon-born, London-based architect Rick Mather, without disturbing the neoclassical original. Erected by Mather's team, the complex arrangement of new galleries is situated behind Sir Charles Cockerell's 1845 Grade I listed building. The disorderly late-Victorian galleries at the rear have been replaced by a six-storey building adding 34 new galleries for the permanent collection and four for temporary exhibitions. The entrance hall now opens on to the light-filled atrium of the new extension. Surrounded by buildings on three sides, Mather maximised available light by putting a glass roof over the central space, creating an 80ft atrium traversed by steel and glass bridges. Either side of the central space double height galleries for major displays alternate with auxiliary galleries with lower ceilings.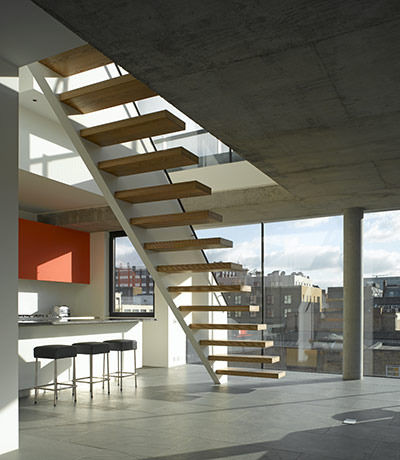 Clapham Manor Primary School by dRMM
De Rijke Marsh Morgan's extension to Clapham Manor Primary School is clad in vibrant multi-coloured glass panels. A freestanding addition to the school's original 19th century building, the Stirling judges applauded 'an inventive and uplifting example of what the next generation of school buildings could be'. Inside there are no enclosed corridors but galleried walkways; classrooms are accessed from the central atrium and pupils flow freely through a series of adjoining spaces.
Bateman's Row by Theis and Kahn Architects
Bateman's Row in Shoreditch east London was built by architect couple Patrick Theis and Soraya Kahn. The mixed-use development houses an art gallery, studio and office space along with four flats. The building provides several rentable units, while Theis and Kahn live on the top three floors, complete with roof terrace and stunning views of London. The project took ten years to complete and the panel said it was executed with 'extraordinary care and judgement'. On a small footprint, the scheme maximises light and space by building vertically in distinct phases over five floors and introducing wide expanses of plate glass. Internally exposed concrete throughout and rough-hewn edges at ground level respond to the building's industrial origins and local setting.
The Stirling Prize judging panel will be visiting the six buildings nominated in the next few weeks before the winner is announced in October.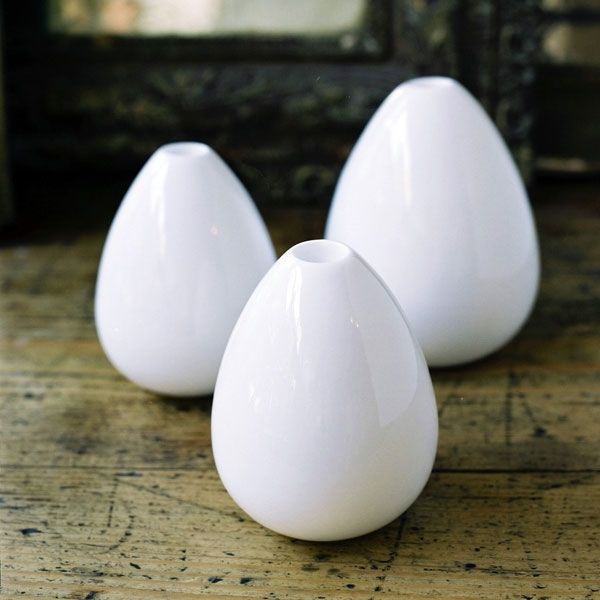 Introducing one of the hottest designers of the moment, designer-maker Michelle Mason.
Michelle Mason has become renowned for her contemporary interior products, and since launching her début collection of home wares in 2006 her colourful and exciting surface patterns have been very well received. Before becoming a successful designer, Michelle graduated in Fine Art and has a BA in illustration. Since then she has conquered the world of interior design, and achieved many prestigious awards including winner for 'Best Press Profile' from the Hidden Art Annual Awards in 2009. Michelle's unique Stella wool rug was shortlisted for the Homes & Gardens Classic Design Award, 2009.
Inspired by repeating plant forms, nature and everyday life has influenced Michelle's bold graphic style and characteristic organic designs. Michelle's products are British made, and locally sourced and manufactured in the UK to ensure that only environmentally friendly materials are used. The first collection included Perspex laser-cut table lights, and fabric lampshades that are printed onto eco-friendly unbleached cotton satin. Michelle says that "everywhere I look I find inspiration- I keep my eyes wide open and try never to miss a design opportunity." Also, commenting on her cushion collection featuring digital prints of London life, Michelle said: "I've thoroughly enjoyed working on this collection and the opportunity to return to my first love of illustration." Her love of design and drawing on aspects of everyday life shines through in her work which draws on poignant childhood memories, and is inspired by old picture postcards, vintage biscuit tins and fabrics, and walks in the park.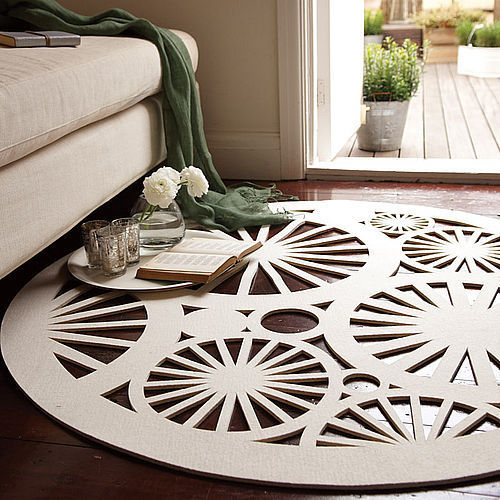 Egg Candle Holders
Made with English fine bone china, the egg candleholders have an aesthetically pleasing shape. Happy childhood memories of dipping bread into soft boiled eggs were Michelle's inspiration behind the design. The design was selected for the Hidden Art Select Collection due to its originality and it was launched at 100% Design in 2007. This unique piece brings together style and functionality; it can hold a standard 20mm diameter candle, and it can also be used to hold a single flower head, plant cutting or a bamboo stem.
Stella rug
The Stella rug is Michelle's 'hero' product because of its decorative style, and the naturally irresistible texture makes it a talking point for any room. It is made from 100% wool felt, a biodegradable and sustainable material that is soft to the touch. Elegant and stylish, the rug is ideal for living or bedroom areas for textual interest, but due to its cut-away nature it is not intended for high-traffic areas such as hallways. Michelle's inspiration came from wanting to recreate in large scale the fine detail of antique lace. The design exemplifies a new, contemporary take on lace-making, and it's beautiful surface and texture looks equally stunning on carpet or natural wood floors. It is available in black, natural cream and purple but can be made to order in a variety of colours that can work individually or be used in multiples on a large floor space.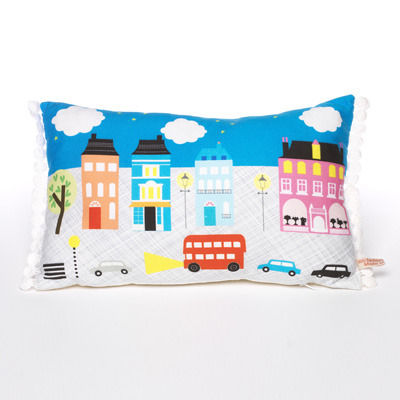 'London Calling' cushion collection
The London Night cushion is one of the newest illustrations to Michelle's collection of cushions called 'London Calling.' Its quirky illustration depicts a fanciful evening scene in the busy Capital and it links in with the other cushions in the collection which similarly show familiar scenes from London life, some feature the iconic red Routemaster bus or a black cab, and other famous buildings. The designs are digitally printed onto soft but hardwearing cotton satin and backed with unbleached calico. Her illustrations bring colourful scenes and each one tells a story which makes them a unique and quaint addition for your home. The Flower Market cushion is my personal favourite, featuring east London's famous Columbia Road Flower Market, because it tells an imaginative story of the colourful and exciting aspects of everyday life.
Complementing her range of cushions, Michelle's Melamine mugs, tumblers, trays and tea towels follow the same London theme including prints of London Art Deco tube stations. The London Transport Museum shop commissioned the mug and tray designs to coincide with their exhibition, Suburbia.
Excitingly, Michelle's up-and-coming project sees her working with the National Gallery on a range of products to be launched this year. She launched several new designs at Pulse London 2010 in June including her All Aboard cushions, London Life Trainer cups, and further illustrations of the London Life cushions.
Michelle will be exhibiting her products at 100% Design in Earl's Court Arena, 23rd-26th September 2010, at stand H60. Visit michellemason.co.uk for further product information and stockists.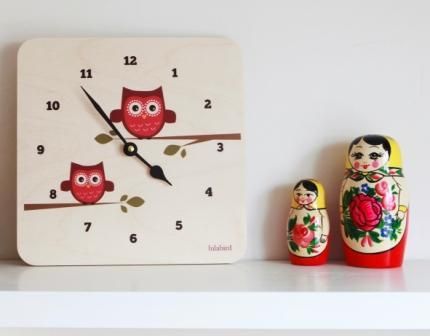 Add some retro charm to your little ones room with this LulaOwl from Lulabird. £30
I've been buying lots of baby presents recently, it seems like everyone is producing off-spring left, right and centre.
On my travels it seems a lot of children's toys and accessories are plastic and brightly coloured – I understand why of course but I tend to like wooden, retro accessories a little more. Which is why I love these wooden clocks from Lulabird.
Available in four designs; LulaBloom, LulaWhale, MooseBoy and my favourite LulaOwl, they are simply cute as a button.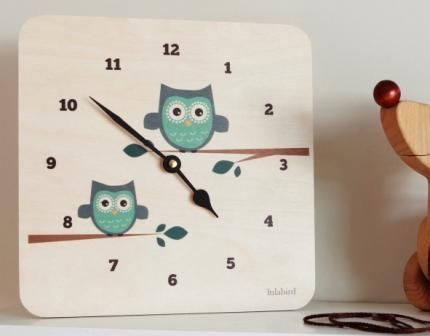 The LulaOwl is available in two colours, teal and plum and features an easy to read clock face so little ones can learn and have a stylish room at the same time.
You can also buying art work in all four designs to add a splash of colour to a plain room.
See this product at Lulabird...
(We don't list this product yet but sign up to our newsletter and we'll let you know if/when we do)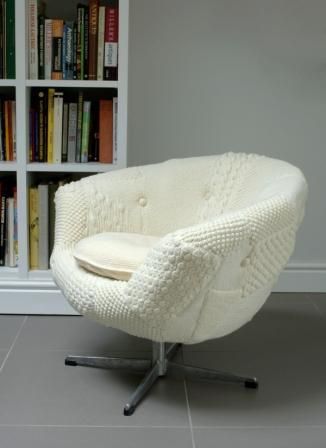 Feel cocooned in warmth with this knitted Bob chair from Melanie Porter. From £2,000
I love it when people reinvent furniture, turning something old into something new – their creativity usually astounds me.
Probably because I know that if I ever tried to reupholster a chair I'd make a complete hash of it. It certainly wouldn't look like Bob by Melanie Porter that's for sure.
Bob is my new favourite chair. Having started off life as a 1960s egg chair, he's been lovingly restored and covered in a hand knitted patchwork design.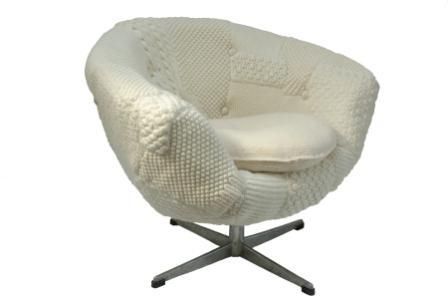 Perfect for cosying up in for autumn, Bob will work well in a living room or bedroom and is a great piece of statement furniture.
See this product at Melanie Porter...
(We don't list this product yet but sign up to our newsletter and we'll let you know if/when we do)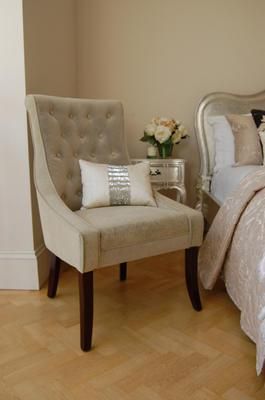 Add some comfort to a vintage style boudoir with this Claremont Button Back Armchair from Sweetpea & Willow. £250.
I have always thought that having an armchair in your bedroom is the height of luxury.
First off it means you must have a fairly large space in order to accommodate one and secondly presumably means you have time to lounge around in your bedroom. Nice work if you can get it!
Unfortunately for me, I have neither space or time but if I did, then you can bet your bottom dollar that I would love to get my hands on the Claremont Button Back Armchair from Sweetpea & Willow.
I love the elegant shape and velvet upholstery and of course as regular readers will know, I can't resist a button back when it comes to chairs.
So, go on and create your glamorous boudoir.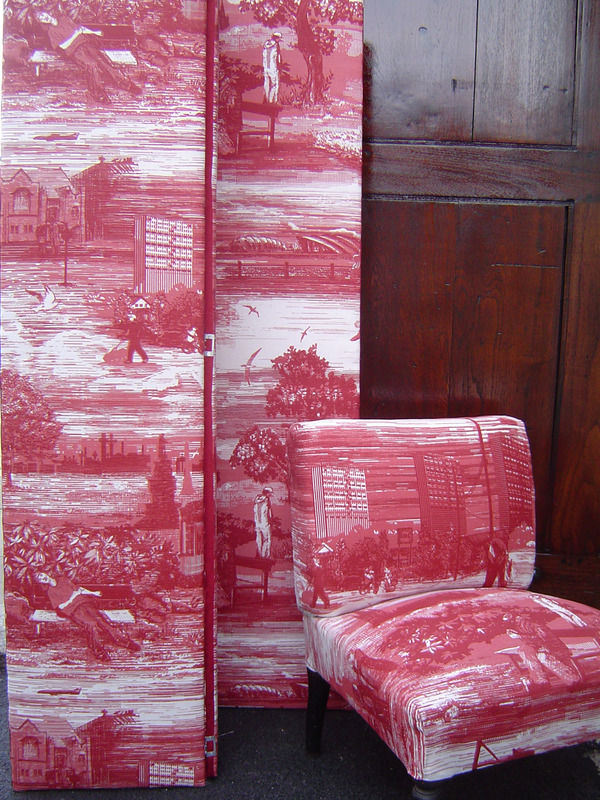 Our hot picks from the world of fabrics.
We've been rummaging around in the wonderful world of fabrics to bring you the latest news from established brands and emerging talent.
Founded in Glasgow, and once described as 'William Morris on acid', the design studio Timorous Beasties has developed an iconoclastic style, printing surreal and provocative imagery on traditional textiles and wallpaper. Timorous Beasties are experimental in approach to both hand-printing methods and machine production. This innovative approach is reflected in an evolving aesthetic: from early surrealistic and distorted naturalistic images of insects, plants and fish, to a new graphic style which explores social and political themes. The Glasgow Toile, featured in the recent Quilts exhibition at the V&A museum, epitomises this uncompromisingly contemporary graphic style. At first glance it looks like one of the bucolic pastoral vistas depicted on 18th century Toile de Jouy textiles, but closer inspection reveals a nightmarish vision of contemporary Glasgow, in which addicts, prostitutes and the homeless are depicted against a threatening backdrop of decaying tower blocks and scavenging seagulls. Other fabrics for 2010 include the ethereal Lace collection, which has a hint of Miss Havisham about it, and the Digital collection, a development of Timorous Beasties trademark naturalistic imagery, with fabrics depicting moths, insects, amphibians and plant forms. Naturalistic, lace fretwork, damask and Toile de Jouy imagery is repeated across the Velvet, Linen and Woven fabric collections.
Since launching her wallpaper collection in 2009, illustrator and surface pattern designer Abigail Borg has received a clutch of industry awards. Influenced by traditional pattern design, particularly that of William Morris and the Arts and Crafts movement, Abigail combines a timeless approach to drawing and pattern design with the latest in digital printing methods and a passion for vibrant colour. Her striking, vintage-inspired floral prints, rendered in a series of luscious colourways, now feature in the recently launched fabric collection. Available by the metre as well as hand finished feather-filled cushions; it's a beguiling collection of bold English country-garden prints and vivid, saturated colour, achieved through digital printing. Perfect for curtains and upholstery, the dramatic colour ways and graphic style give the collection a contemporary edge, offering vintage-inspired design for a modern setting. Our favourites are the Polka Polka fabric, depicting hydrangeas and red-hot pokers in white, duck egg blue, pea green, and shades of pink on black ground; and the soon to be released Peonie Fox, featuring peonies and foxgloves in white, pink and pea green on a pale turquoise ground. We'll be interviewing Abigail soon, so watch this space.
Designers Guild is a well-established brand with a well-deserved position in the world of interiors, consistently offering original, stylish and liveable fabric and wallpaper collections in coordinating colourways and patterns. Designers Guild does colour exceptionally well, with new combinations each season and its own line of complementary paints. Textiles range from the block-coloured Essentials collections, containing over 2000 plain and textured fabrics, through contemporary and vintage-inspired florals, to architectural patterns and graphic geometric motifs. We love the striking hexagonal repeat pattern on the Leopold fabric (2010 Darly collection) and the fretwork, interlocking motif on the Rheinsburg fabric (2010 Pavilion collection). These dynamic geometric prints are accompanied by nostalgic florals and flowing arabesques in complementary colourways. The Designers Guild furniture range, encompassing both contemporary and vintage-inspired designs, is available to be upholstered in any Designers Guild fabric. And as well as fabrics by the metre, Designers Guild has a fantastic range of cushions, bed linen and blankets, throws and table linen. Rugs feature oversized patterns and motifs taken from the wallpaper and fabric collections. Designers Guild is a distributor of The Royal Collection, inspired by the interiors of Buckingham Palace and Windsor Castle; the Ralph Lauren Home fabric and wallpaper collections; and William Yeoward's luxurious fabric and wallpaper ranges.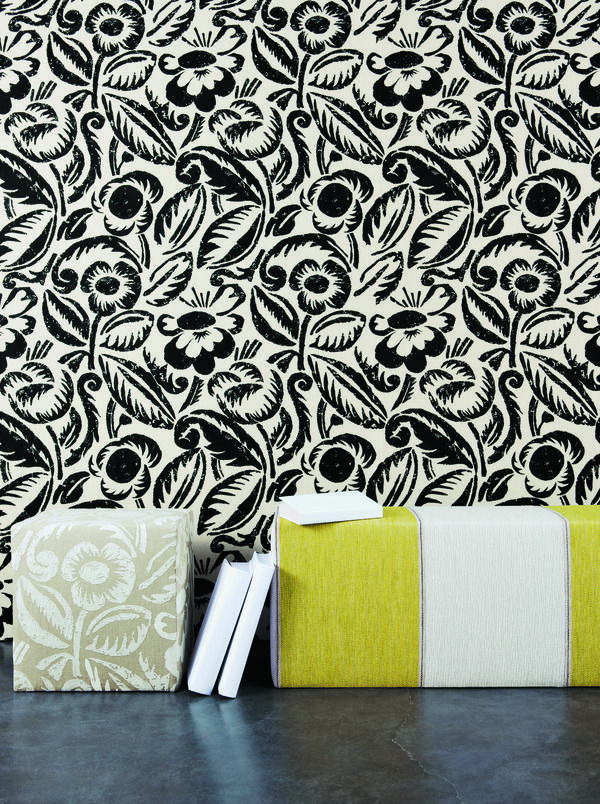 Part of the Colefax Group (of Colefax & Fowler fame), Manuel Canovas is a Parisian design studio producing sumptuous and stylish wallpapers and complementary fabrics. The Millennium collection follows a seafaring and naturalistic theme, with twiggy coral fronds, oriental koi carp, fluid plant forms, seashells and stripes, adorning linens, cottons and velvets. New collections for 2010 include a series of fabulous French toile patterns in contemporary colourways such as orange and grey, dark brown and pale blue, rose pink and graphite. Sophisticated florals, bold stripes and geometric motifs in a distinctive colour palette are featured throughout the new collections. Our favourite new pattern has to be the Vence fabric. Reminiscent of the woodblock textiles produced by Duncan Grant and Vanessa Bell of the Bloomsbury group in the early 20th century, the stylised florals have a hand-printed appearance with the imperfections of the woodblock process adding to the charm of the fabric. Available in black, mauve or ecru, Vence is a stylish fabric choice for upholstery projects and window treatments.
Check back soon for more hot of the press homeware.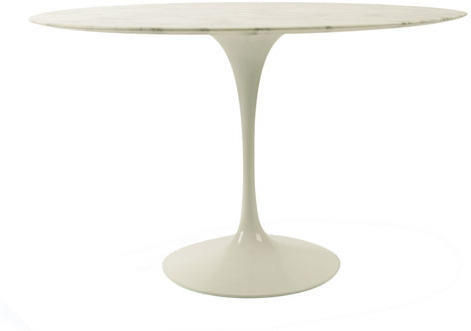 Treat yourself to a design classic with this Knoll Saarinen Tulip Round Dining Table from Utility. Was £5,181 now from £1, 466.60
If, like me, you love design classics, then you probably spend most of your time praying for a lottery win so you can splash out on something from Kartell or Vitra.
However, now and again the fairy godmother of good design will come along and sprinkle a little magic which means you don't need Camelot to come calling.
Utility has lopped money of lots of designer furniture in its summer sale which is great news if you bank manager is being less than understanding about your interiors addiction.
Top of my "I want it now" list is the Knoll Saarinen Round Dining Table.
This design icon combines a beautifully elegant central pedestal with a luxurious yet sleek marble top.
Available in a variety of sizes, Utility has shaved pounds off this gorgeous specimen of design so you can have it in your home.
Go on, you know you want to...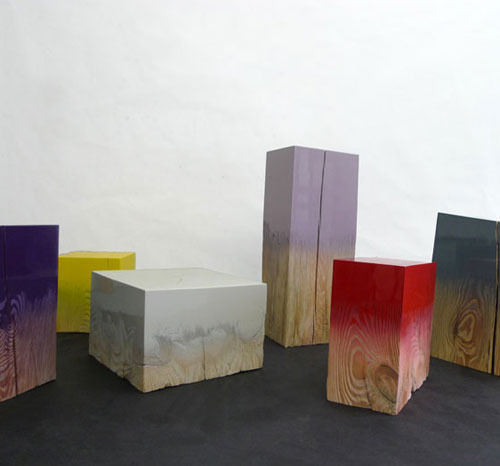 Roll up, roll up, and see who's been added to our blog roll.
With a dedicated group of weekly contributors from the field of art and design, Poppytalk is a Vancouver-based blog founded by husband and wife team, Jan and Earl. It's an online scrapbook of interiors inspiration, craft projects and design innovation, featuring emerging talent as well as established names. It's quite craft-driven and there are regular features on decorating tricks, budget living and creative weekend projects, along with great posts on design, art and architecture. Jan and Earl also curate Poppytalk Handmade, an online monthly exhibition showcasing handmade and vintage goods from around the world. And in another offshoot of the blog, you can follow the progress of Jan and Earl's renovation project: a 70s townhouse in the Pacific Northwest. It's a decorating dream.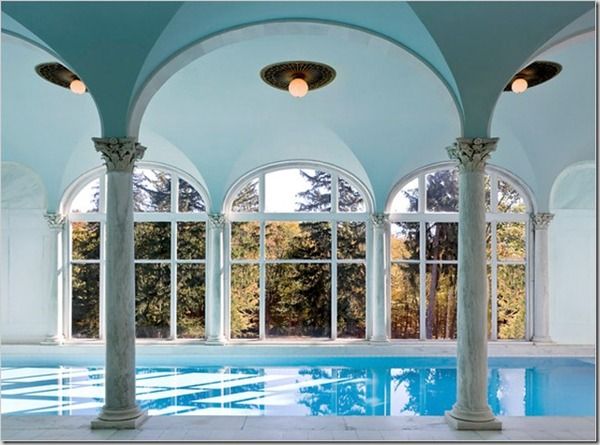 Atlanta-based blog, Things to Inspire is chock full of just that: inspirational finds from the worlds of interior design, architecture and art. I loved this post on Astor Courts, a sprawling estate in Rhinebeck, NY, designed by American architect Stanford White in 1902. If anyone's interested it's also the rumoured location for Chelsea Clinton's impending nuptials. Holly, aka Things to Inspire, shares her eclectic finds and love of beautiful things. She's an industry insider and there's also a section on her favourite architecture and design books. Holly's another blogger with her own online store, Quatrefoil Design, which specialises in sourcing unique items that can't be found elsewhere.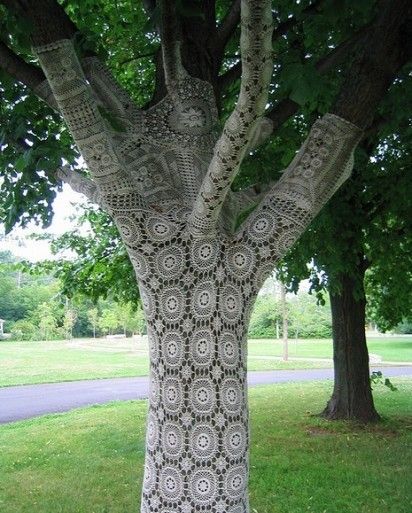 Design for Mankind is the work of Erin Loechner. With an irreverent take on the design industry, and scouring the web daily for fabulous finds, Erin delights in the quirky side of design, featuring the beautiful and the downright bizarre. The layout, typography and graphics are stylishly simple, and each image in the continuous reel is followed by few words and quick links the designer, artist or architect featured. Design for Mankind offers daily inspiration in a effortlessly simple package, allowing you to navigate away to find out more, and with a roundup of everything featured at the end of each week.
Get in touch if you've got a blog of your own and we'll feature it next time.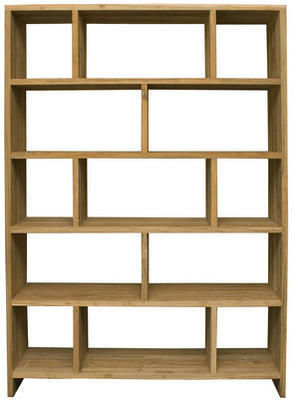 Keep your books in check with this teak bookcase from Puji. Was £995 Now £795
Ah the summer sales, at time to fight with someone you've never met over the last Marc Jacobs handbag in Selfridge's.
Or if you're sensible and don't think turning up to work with a black eye is a good look, you'll stay in the comfort of your own home and check out the fabulous sale offerings on Furnish instead.
We've been perusing our suppliers offerings to highlight some of the best deals around and this Modular bookcase from Puji is just one of them.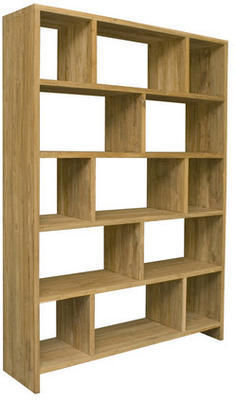 Made from 100% reclaimed teak, this bookcase has plenty of room to hold even the most extensive of libraries.
Or if you're not that well read then use it to display vases and favourite accessories.
And with a rather generous £200 off the original price, you can afford to splash out on more than one.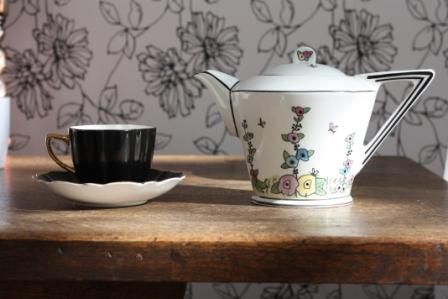 Pretty up afternoon tea with these Flora Dora teapots from Katy Potts. £135
I'm not a massive tea drinker myself, much preferring a cup vat of caramel macchiato to a dainty offering of English Breakfast but I do love teapots and the more vintage-inspired the better which is why I love these Flora Dora teapots from Katy Potts.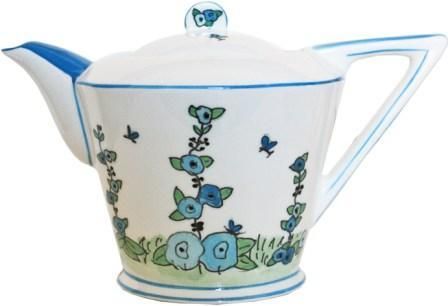 Available in a variety of colours including Black, Blue, Green and Multi they are simply divine. Combining an Art Deco shape with soft floral pattern they really are some of the nicest teapots I've seen in a long time.
But they're not just gorgeous, they're important too as being made in the heart of the potteries in Staffordshire, they're breathing life into a much diminished Industry.
Pretty and important, that equals pretty fabulous to me.
So, while I'm not a fan of Rosie Lee, I am most definitely a fan of these and instead of using them to brew up in, I'll decoratively display them instead.
See this product at Katy Potts...
(We don't list this product yet but sign up to our newsletter and we'll let you know if/when we do)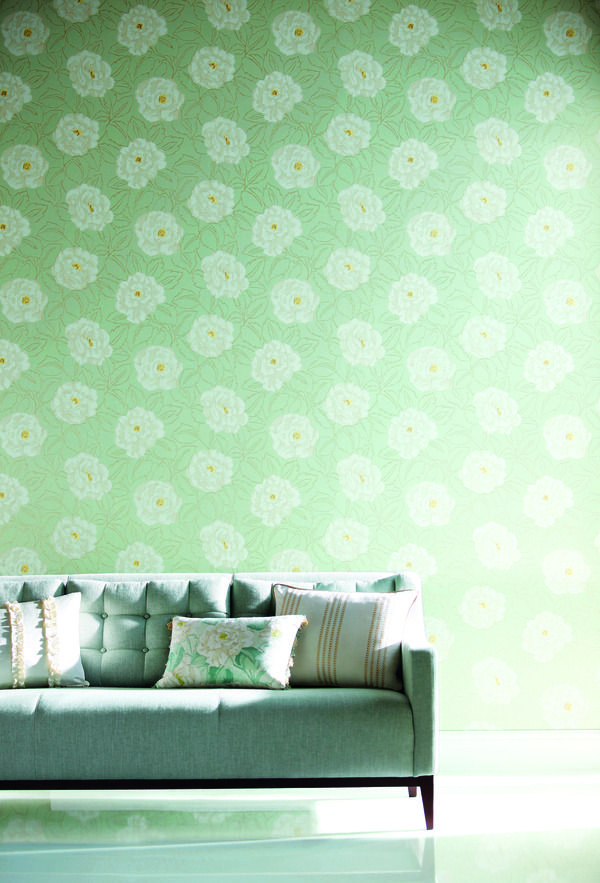 Look no further because we have found out what's new in the world of wallpaper.
We are showcasing the newest wallpapers in interior design and keeping you up-to-date with the hottest trends. With big prints and florals gracing the catwalks, we knew it wouldn't be long before our décors would be blooming with these large, contemporary prints. 2010 is the year for focusing on brighter and more optimistic designs, and wallpaper has certainly earned its right to be back in our homes. Wallpaper is officially back in trend with eco-friendly paper making it a superb choice for all who are aspiring to create a sustainable yet stylish interior.
Dandelion wallpaper (MissPrint)
The 'Dandelion' wallpaper was launched in September 2009, and due to its increasing popularity MissPrint has recently launched two new colourways: Porcelain with powder blue and Mist green with white. The design originates from hand drawn illustrations and it is reminiscent of the fifties with a modern twist featuring wild dandelions. Another new addition is the well-received 'Leaves' design which is available in four colourways, including dove grey with white in a matt/pearlescent finish. It has been made with a high quality woven fabric and the geometric design fits nicely in with the rest of their collection. The whole wallpaper range is PEFC certified, and printed with organic, non-toxic pigment inks which are better for the environment and for our homes.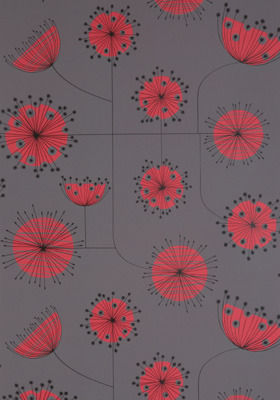 Amilie wallpaper (Harlequin)
'Amilie' is a new wallpaper collection at Harlequin that includes seven designs which have been inspired by beauty of English country gardens and a classic French style. With interior design turning to nature and all things eco-friendly, this wallpaper brings the timeless beauty of floral bouquets into your home and provides a fresh and modern look. The collection offers colourful designs that would lift any colour scheme and create a perfect backdrop; the palette offers vibrant shades of lime and fuchsia, warm metallics and neutrals, and pastel hues to suit your style and offset the mood of your room. The collection captures the beauty and quaintness of a traditional country home but has the elegance and boldness of modern design.
Nabucco wallcoverings (Designers Guild)
The Nabucco collection offers over sixty luxurious designs that are printed to suit any décor. If you are looking for print that is more conservative but sophisticated then you will love the sussex designs that are available in a variety of calm pastel shades, or in noir or platinum for a more dramatic look. The collection includes a modern stripe on the bridgeport designs which have an interesting woven texture effect in tonal shades. With stripes striding out on the catwalks recently this is a great time to introduce them into your interior; try stripes on a feature wall to either help create a feeling of height or simply to add visual interest.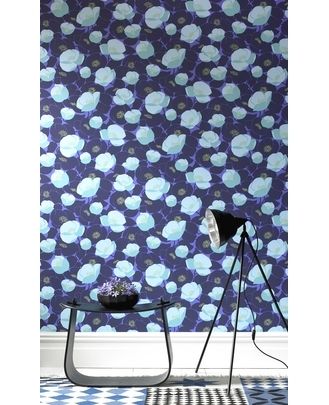 Archive Traditional Collection wallpaper (Cole and Son)
New for Spring 2010, the Archive Traditional Collection wallpaper includes twelve designs that are a selection of familiar and traditional prints. The 'Dorset' is one of the most popular of Coles designs because of its classic and restrained design that is perfect if you want a more traditional and simplistic style for your dining or living area. It comes in off white on warm sand, gold on almost black, gold on earthy red, off white on old white, and gold on duck egg and natural white. Or have a look at the 'Woolverstone Hall' which has been taken from an eighteenth century silk design giving its small-scale damask elegance. It is available in three colourways including warm silver on pales ducks egg, white on champagne lustre, and warm silver on muted navy.
Amy Butler's wallpaper collection (Graham and Brown)
Graham and Brown have released Amy Butler's new and exclusive collection of wallpaper which is very feminine and print-focused. She is best known and loved for her gorgeous fabrics and this collection, her first line of wallpaper, has been highly anticipated and it does not disappoint. The collection includes six colour palettes and six designs, and her signature style shines through in her modern bold prints with predominant floral patterns. She is clearly inspired by nature in English and tropical gardens with such passionate colours and exotic designs. Amy also has a collection of custom wall art which are inspired by her floral and textile designs to liven up your walls with a bold splash of colour.