It's our Interior Design Magazine!
The hottest interior design ideas, fab finds for the home and the latest in interiors trends. We're always looking for new finds, designers to feature or anything else lovely for the home, so if you've seen something gorgeous and would like it featured in our interior design magazine, please get in touch!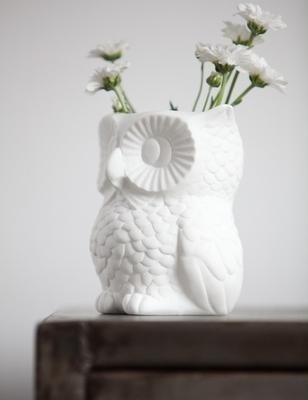 Give your sideboard or mantelpiece a quirky touch with this Owl Vase from Rose & Grey, £22.
I've written before about being utterly obsessed with having fresh flowers every week (sneak tip – beautiful Sweet Williams are in season at the moment so are super affordable) which means I'm always on the hunt for new vases.
My current favourite is this Owl Vase from Rose & Grey which offers the perfect dose of kitsch without being too off the wall.
And, best of all, this quirky vessel looks just as good empty as it does full of pretty blooms.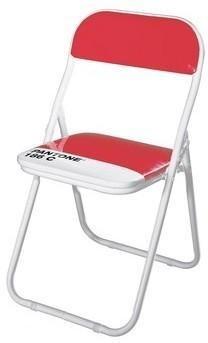 Always be prepared for unexpected guests with this Pantone 186 Ruby Red Folding Chair from Amara Living, £59.
Not having enough chairs when you have guests can be a major problem. Of course, most of us don't have acres of space to store lots of chairs, which is where folding chairs come into their own.
They'll certainly be in demand in a couple of weeks when I'm hosting an extended family gathering.
My current fave at the moment is the Pantone Folding Chair from Amara Living. Super stylish and ideal for adding a pop of colour to your dining room, living space or even as the perfect office chair.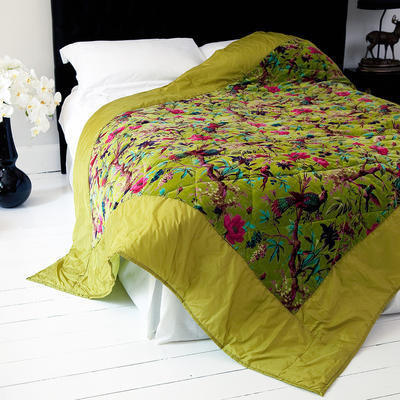 Add a bright pop of colour to your boudoir with this Trippy Granny Throw from The French Bedroom Company, £145.
If you're a strictly white bed linen kinda gal (like me) then sometimes, just sometimes you may think your bed looks a bit too plain. Which is where colourful throws or bedspreads come in, allowing you to easily change your look and add some colour and pattern.
I love this Trippy Granny Throw from The French Bedroom Company which is just the ticket to add some vibrancy.
Featuring a decorative inner panel which has been accented with a zesty lime border, this delicately quilted throw is made from velvet and finished with a satin border which will give any bedroom a luxurious feel.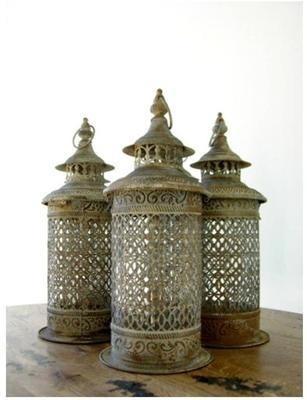 Add a touch of the exotic to your garden with one of these Arabesque Round Lanterns from Summerill & Bishop, £42.
So summer looks like it's finally arrived and, before we all start moaning it's too hot and that we need a thunderstorm to clear the air, can we please remember it's been miserable for months.
So, it's time to embrace the sunshine, fire up the barbecue and make the most of this glorious weather.
Weekends in my garden are precious to me during the summer, so I've already got a few al fresco dinner parties planned. While hunting for the "perfect" lanterns to make my soirees atmospheric, I came across these Arabesque Round Lanterns from Summerill & Bishop.
Intricately designed, they're made from aged metal and will look fabulous hanging from a tree or grouped together as a centrepiece.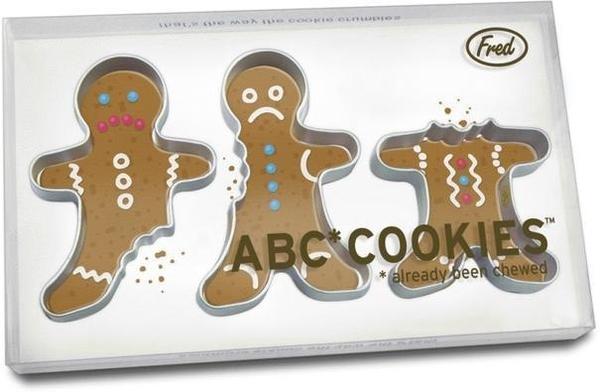 Keep the kids entertained during the school holidays with these ABC Cookie Cutters from Folly, £7.50.
While I don't have children myself, I know that friends who do are busy thinking up cunning ways to keep their little ones entertained during the never-ending weeks of summer.
One friend and her little girl are utterly obsessed with baking, and have an array of cookie cutters to rival Delia Smith, but I couldn't resist telling them about these.
The ABC Cookie Cutters from Folly have been designed to create three gingerbread men who look like someone has already tucked in, i.e. they've Already Been Chewed!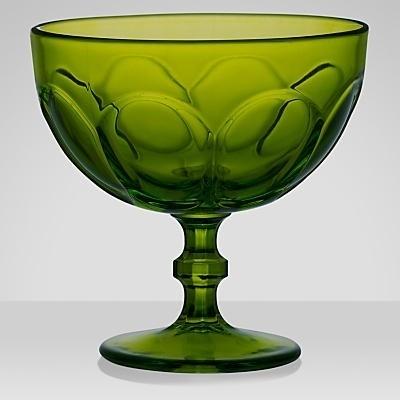 Serve your ice cream in style with this House Sundae Dish from John Lewis, £3.
Summer puddings are among my absolute favourites; whether it's refreshing sorbets, delicious Eton Mess (which I adore so much it was the pudding at my wedding breakfast) or ice cream sundaes smothered in hot fudge sauce and chocolate chips.
Hungry yet? I know I am.
These House Sundae dishes from John Lewis are the perfect vessels for displaying your summer creations, and look much more expensive than their bargaintastic price tag of £3.
Made from cut glass and available in a selection of fab and funky colours, they're the perfect way to add a touch of drama to your summer dining table.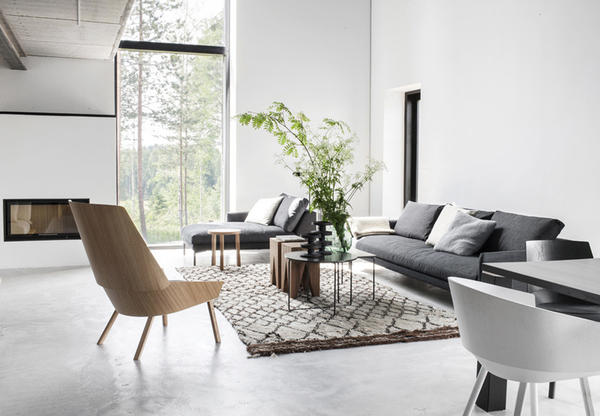 This week we are Idaho bound as we take a peek at Jennifer Hagler's stylish A Merry Mishap blog.
It's our favourite time of the week here on Furnish, when we take a break from the daily stresses of life, and immerse ourselves in the wonder of the blogsphere, bringing you our interiors blog of the week.
This week we'll need our virtual passports again as we're heading for Idaho and the world of Jennifer Hagler and her fantastic blog A Merry Mishap.
First of all congratulations are in order as in her one of her most recent posts, Jennifer announces she's expecting her second baby. What fabulous news and what a great way to tell her readers by sharing some exquisite baby products.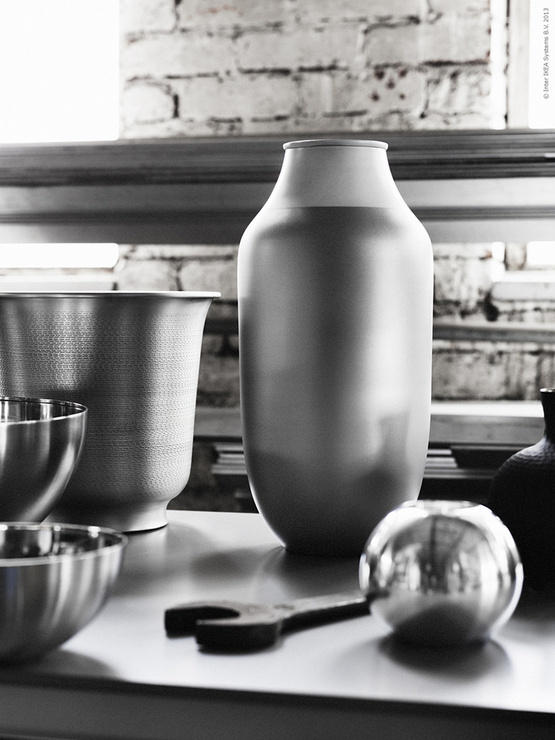 But it was this post on aluminium that really caught our eye.
Usually associated with cold, austere interiors, Jennifer has found a selection of inspirational photography that proves it can be extremely tactile, and we especially love Jennifer's tip about adding in some gold to make an extra special display.
In common with all posts on the blog, it incorporates fabulous, huge, inspirational images which fortunately mean that there's none of that horrid squinting at the screen which is so often necessary.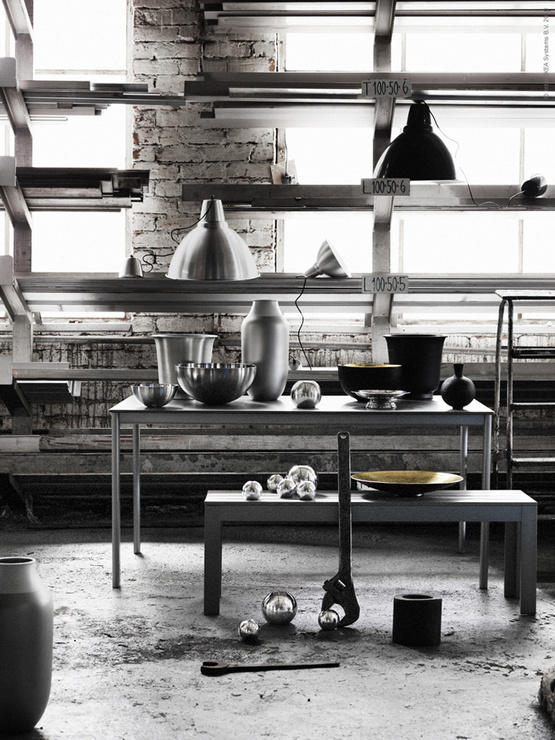 If you want to keep up to date with Jennifer's posts, why not follow her on Twitter via @AMERRYMISHAP, and take a peek at her Pinterest boards too.
Remember, if you write an interiors blog we would love to hear from you. So, don't be shy, drop us a line and, who knows, you might make it onto our blog of the week.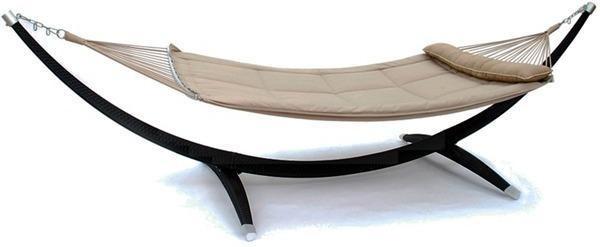 Turn your garden into a tropical paradise with the Houston Hammock from Furniche, reduced from £699 to £319.
While my little patio certainly isn't big enough for a hammock, that doesn't stop me dreaming about them.
Hammocks have to be the ultimate in luxury when it comes to garden furniture, but can be tricky to install if you're not blessed with palm trees which, let's face it, most of us aren't.
Not so with the Houston Hammock from Furniche which cleverly comes complete with its very own stand.
Simple, yet ever-so stylish, it's ideal for adding some luxury hotel style and is guaranteed to become a real talking point in your garden.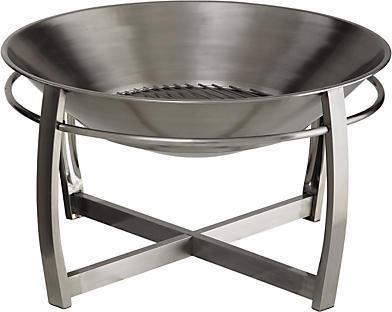 Keep warm long after the sun has set with this La Hacienda Tartarus Stainless Steel Firepit from John Lewis, £179.
Sorry to be all doom and gloom but, unbelievably, the days have started getting shorter already. Don't fear though as late summer is usually warmer, and September in the past few years has been glorious.
To make the most of those late summer evenings, investing in a fire pit is a great idea especially if you'd rather avoid patio heaters.
This La Hacienda Tartarus Firepit from John Lewis is a particularly stylish choice.
Perfect for keeping warm long after the sun has set, it will also create a stunning focal point in your outdoor space.
Made from stainless steel, its simple design makes it ideal for both classic and more contemporary gardens.
Keep things blooming inside with the SR Linen Rose Quilted Bedspread from The Pole House, £10 - £115.
The roses in my garden are positively blooming; a sign surely that summer has finally arrived.
I used to find roses a little fusty and old fashioned but, since they played a major part in my wedding bouquet, they've become my favourite flowers.
Which is why I love this SR Linen Rose Quilted Bedspread from The Pole House.
Ideal for giving your boudoir a classic, vintage touch, it features elegant quilting offset with a pretty rose pattern and, if you want to avoid an over girly look, then team with crisp, white bed linen.
Cushion cover £10
Pillowsham £16
Double bedspread £105
KIng bedspread £115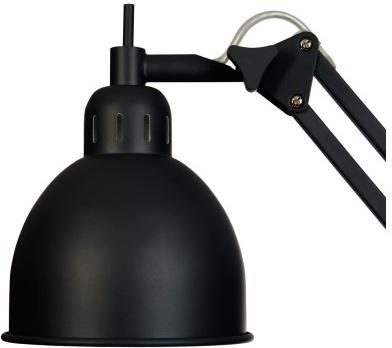 Add interest to your walls with this Kronos Wall Lamp from Fashion for Home, £89.
Wall lights seem to have gone out of fashion of late and, if you think about it, I bet you can't remember when you last saw one. However, not wanting to clutter the tops of my bedside tables too much, I've been on the hunt for some for a while.
We have a great selection of wall lights here on Furnish, but I particularly love this Kronos Wall Lamp from Fashion for Home.
Ideal for adding some utility chic, it is finished in dramatic matte black which makes it perfect for use in a monochrome scheme.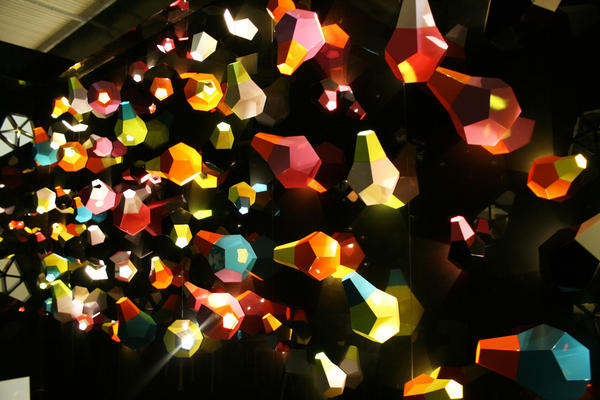 This week we check out the latest trends at the fabulous Designers Voyce blog.
Some say that the death of the printed magazine is imminent; to be honest, they've been saying it for the last decade. Here at Furnish HQ, we're not sure whether that's true or not, but what we do know is that interior design blogs are on the rise. That's why we bring you a weekly round-up of our favourites.
This week sees us call in on Jenny Voyce and her fabulous blog Designers Voyce.
London-based Jenny certainly has had one of those careers that make others passionate about design a little bit green around the gills. From having worked as a buyer for Liberty to working on the redevelopment of the shops at the Southbank Centre, Jenny's certainly been a busy bee.
So, it's great she can find the time to keep us up to date with the latest design news and inspiration from across the globe. As well as blogging about food, style, and people and places.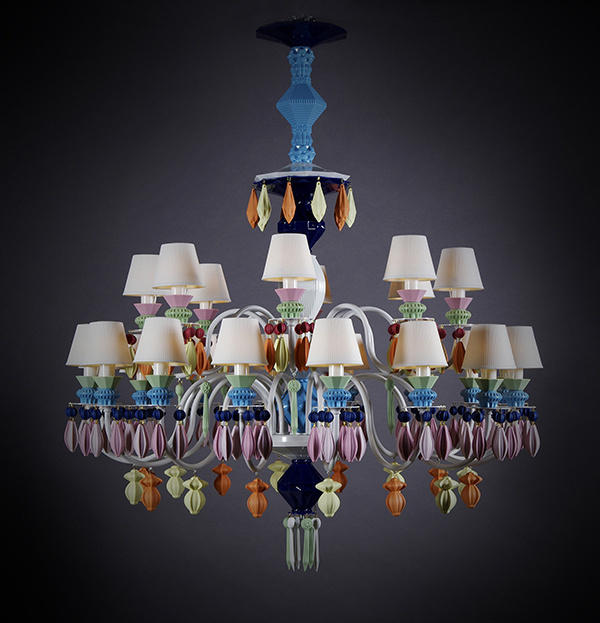 We loved this post on Lladró, the famous Spanish porcelain manufacturers who are celebrating their 60th anniversary this year.
To highlight this momentous occasion, Jenny has highlighted their fantastic new lighting collection which includes everything from nature-inspired hanging lamps to a chandelier Liberace would have been proud to own.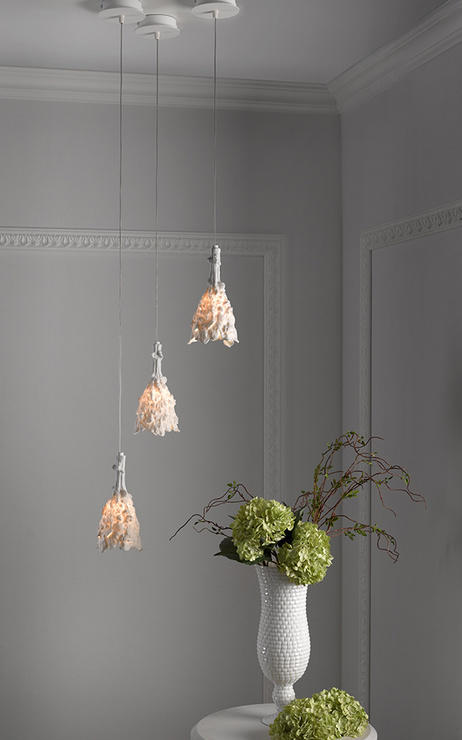 Keep up to date with Jenny's latest posts by following her on Twitter via @jenvoyce, take a peek at her Pinterest boards or check her out on Facebook.
Remember, if you want to see your blog crowned our Interiors blog of the week, you need to let us know about it, so drop us a line and tell us why it deserves to join the Furnish blog hall of fame!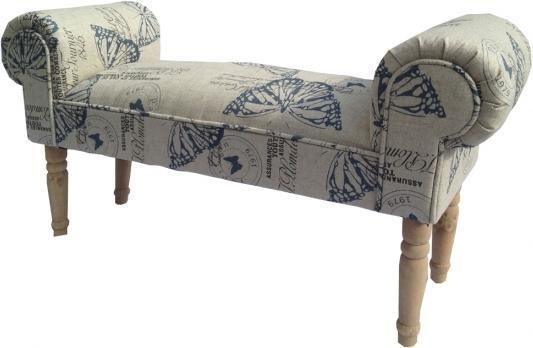 Add a pretty vintage touch with this Bench Seat with Vintage Butterfly Print Fabric from Design 55, £160.
While I love my 70s townhouse, I do sometimes miss the beautiful, huge bay window that I had in the living room of my previous Victorian home, where I'd happily spend hours people watching or reading a book.
If you don't have a window seat, a bench seat can make an excellent addition to a bay window and I'm particularly taken with this Bench Seat with Vintage Butterfly Print Fabric from Design 55.
Classic in shape and generous in size, the pretty fabric is ideal for adding a vintage touch to your scheme.
And if you don't have a beautiful bay window to sit at and while away the hours, then this bench will look equally good at the end of your bed.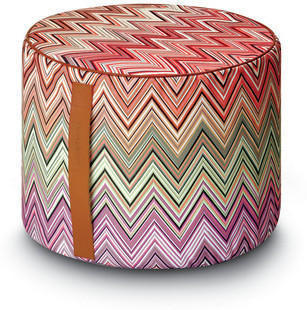 Give your home some designer style with this Missoni Home - Oketo Pouf from Amara Living, £326.
While the Maison et Objet 2013 design exhibition seems like an age ago, the one stand that sticks in my mind is the Missoni Home stand.
Every so often I'll come across the images on my iPhone of this famous Italian brand's offering, and the riot of colour and pattern instantly manages to cheer me however grey it might be outside.
Known for bold, dramatic colour combinations and even bolder patterns, I adore this Missoni Home – Oketo Pouf from Amara Living.
It features the brand's iconic zigzag design which instantly adds a dose of pattern wherever it's used. Perfect for living rooms and bedrooms, it works well teamed with a chic armchair and is the perfect place to rest weary legs.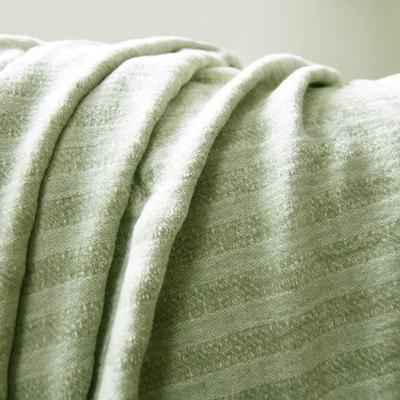 Stay cosy on cool summer evenings with this Pebblestone Bamboo Throw from Delve, £109.
Summer evenings are just the best aren't they. Well, as long as they are warm and balmy that is.
Being at work during the day, the only chance I get to make use of my little patio is at night, so it's no wonder I can't resist having dinner al fresco.
Summer evenings, however, can sometimes get a little bit chilly. So, to make sure I don't have to come inside once the sun's gone down, I'm investing in a lightweight throw.
This Pebblestone Bamboo Throw from Delve certainly gets my vote. Not only is it simple yet stylish and the perfect summer throw, it's made from 100% bamboo fibres, which the eco warriors among you will know makes it very environmentally friendly.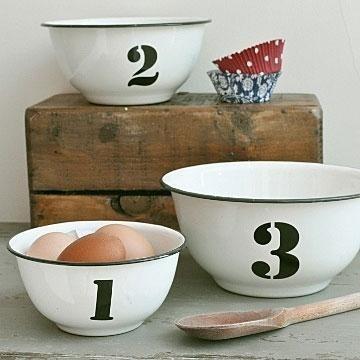 Give your kitchen the vintage treatment with these Retro Enamel Bowls from Primrose & Plum, £15 for set of 3.
I love to bake (my brownies are legendary since you're asking) and, as every baker knows, you can never have too many mixing bowls.
After a fairly raucous recent party, my favourite set of four mixing bowls are now down to two which means I'm on the lookout for some replacements.
I was so traumatised by the breakages that I've decided ceramic designs are out, and have opted instead for these Retro Enamel Bowls from Primrose & Plum.
They come in a handy set of 3 in varying sizes which easily stack inside one another, and are decorated with a utility style number making them ideal for a vintage style kitchen.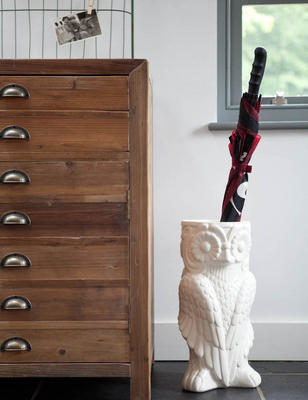 Stash your umbrellas wisely with this Owl Umbrella Stand from Rose & Grey, £95.
Some might call it pessimistic but, here at Furnish HQ, we call carrying both your umbrella and your sunglasses during British summertime extremely sensible.
It's the only way to avoid either looking like a drowned rat or a squinting oddball come rain or shine.
With summer showers looking increasingly likely (we are not Carol Kirkwood so please don't take our weather forecasts too seriously), why not invest in something stylish to store your umbrellas?
We love this Owl Umbrella Stand from Rose & Grey which, as well as adding a quirky touch to your interior, will also prevent annoying puddles on your hallway floor.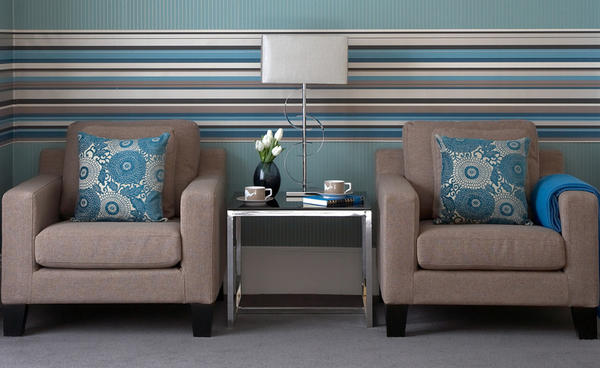 This week we stay here in the UK and visit Kate Baxter's Fabric of my Life blog.
Yes folks. It's that time again, and we don't know about you, but we love nothing more than settling down and reading about blogs from across the globe.
Every week we introduce you to a new blogger whose ideas we highlight to entertain, inform and inspire.
Often our quest to find the best interior design blogs takes us abroad, but this week we're sticking firmly in Blighty and calling in on the world of Kate Baxter and her gorgeous blog Fabric of my Life.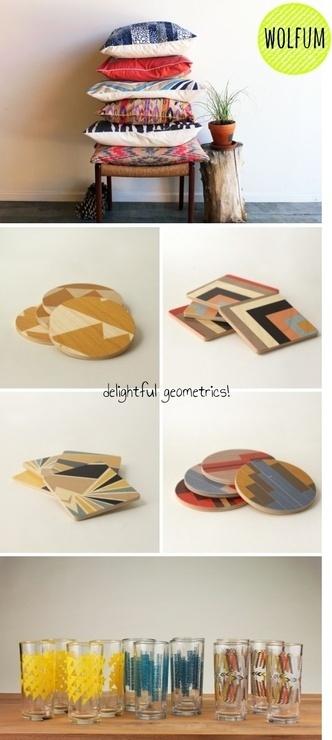 Established in 2009, Kate blogs about a wide range of subjects from arts and culture to fashion and style but, of course, it's the Design & Décor part of the blog that gets us the most excited.
A mixture of news, ideas and cool shopping, we loved this post about interiors brand Wolfum, and will be forever grateful to Kate for introducing us to their range of super cool geometric designs.
As Kate says she's "100% in love with the mustard yellow triangle hi-ball glasses" and, you know what, we couldn't agree more and will be drinking out of them all summer long.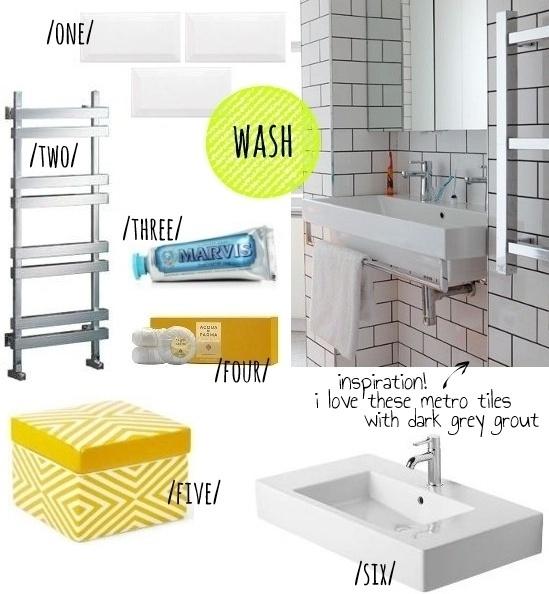 If you want to keep up with Kate's posts, follow her on Twitter via @fabricofmylife, have a peek at her Pinterest boards or pay a visit to her Facebook page.
Remember, we'd love to hear from you if you write your own blog so, if you fancy seeing your musings on our blog of the week, please drop us a line!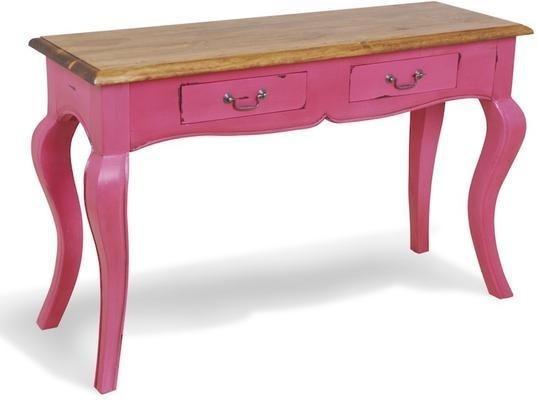 Add a pop of colour to your hallway with this Farmhouse Antiqued Large Two Drawer Console from Alexander & Pearl, £295.
Hallways can be rather gloomy particularly if they're small or narrow but, with some careful planning, you can easily transform a dull, boring space into one which is warm and inviting.
Getting your lighting right in a hallway is important, and adding a mirror can instantly increase the feeling of light and space, but choosing furniture can be trickier. Not only does it have to be stylish but it needs to be practical too.
I love this Farmhouse Antiqued Large Two Drawer Console from Alexander & Pearl. An eclectic mix of classic farmhouse style combined with oh-so-now neon pink, this console has two generous drawers to stash away hallway clutter and provides the perfect place for a statement table lamp.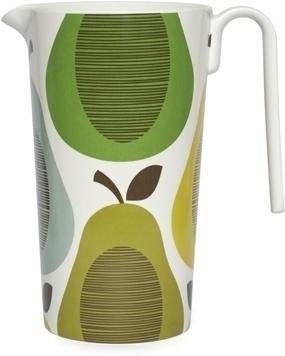 Add a retro touch to your picnic with this Orla Kiely Giant Pear Peppermint Pitcher from Amara Living, £25.
Orla Kiely's patterned homeware range has been around for a while now, with her various Stem designs gracing bed linen, cushions, wallpaper, furniture and more.
Being a mid-century modern nut, I personally can't get enough of her fantastic retro prints, and am particularly taken with the Orla Kiely Giant Pear picnic range.
Made from melamine and perfect for outdoor summer dining, this gorgeous Giant Pear Pitcher from Amara Living features the Peppermint palette, and is sure to brighten any picnic.