It's our Interior Design Magazine!
The hottest interior design ideas, fab finds for the home and the latest in interiors trends. We're always looking for new finds, designers to feature or anything else lovely for the home, so if you've seen something gorgeous and would like it featured in our interior design magazine, please get in touch!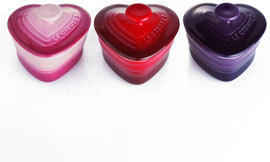 Wow your guests with these Le Creuset Heart Mini Ramekins from Heal's, £32.
Everyone has a signature pudding which woos their guests. The other half makes a mean tiramisu, my mother-in-law's trifles are legendary, and people have been known to travel far and wide for a piece of my Mum's bread and butter pudding.
So, with guests due at the weekend, I'm hoping that the B&B pudding-making genes have been passed onto me.
To avoid risking making a complete mess of a large pudding, I have decided to bake individual ones using these cute, heart-shaped Le Creuset Heart Mini Ramekins from Heal's.
Available as a set of three in gorgeous berry tones, I'm hoping that my guests will be so impressed with the ramekins that they'll overlook the puddings unless, of course, they turn out as fab as Mum's.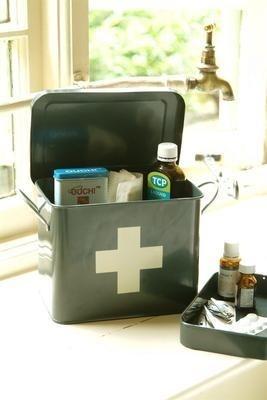 Store your first aid bits and bobs in style with this Garden Trading First Aid Box from Design 55, £16.
While it's not nice to think about accidents in the home they do happen, so it's important to have a well-stocked first aid box.
Especially, that is, if you're as clumsy and accident prone as me. Show me a coffee table, I'll walk into it, without fail I stab myself every time I thread a needle, and don't even get me started on chopping veg.
While my little accidents rarely need medical attention, I often curse myself for not keeping the plasters close at hand.
Which is why I'm going to invest in this Garden Trading First Aid Box from Design 55. Generous enough to house everything you need from plasters and bandages to post-hangover paracetamol, its stylish good looks means it definitely doesn't need to be hidden away.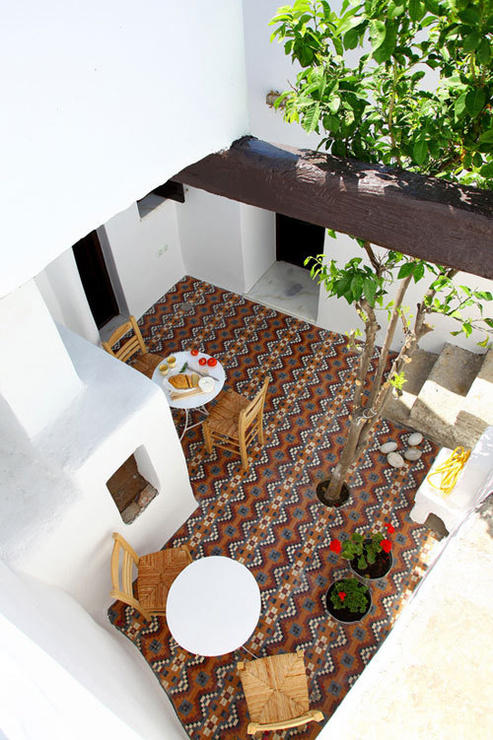 This week we take a quick trip to Amsterdam and visit The Style Files blog.
It's time again to take the weight off your feet, switch off from work and your to do list, and forget about the plumber not turning up when he said he would! Because it's time for our weekly favourite interior design blog.
This week, we're grabbing our virtual passport and travelling to The Netherlands and the world of Danielle de Lange and her fantastic blog The Style Files.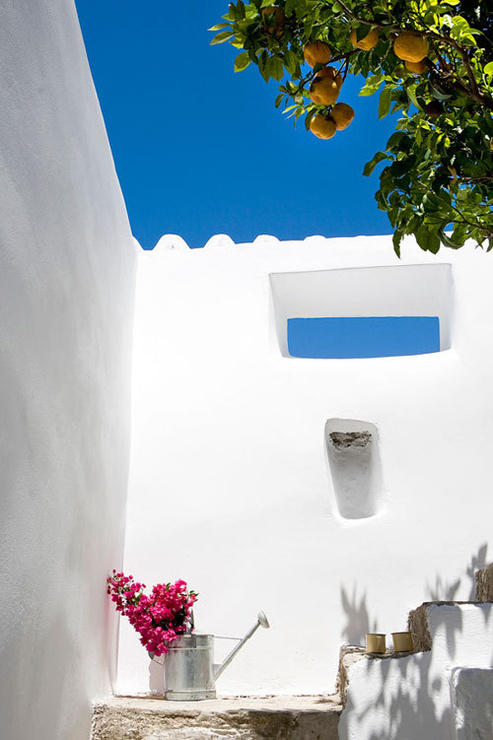 Based in a small village outside Amsterdam with her husband and son, Danielle writes this simple, yet informative blog, providing inspiration for all things interiors, with a little bit of fashion thrown in for good measure.
Our favourite recent post is about this stunning Greek courtyard, which belongs to a boutique hotel in Konaki. Not only do we love the simple styling and the gorgeous tiles, but check out the super blue sky and giant lemons. It's enough to make you pack your suitcase and jump straight in a cab to the nearest airport.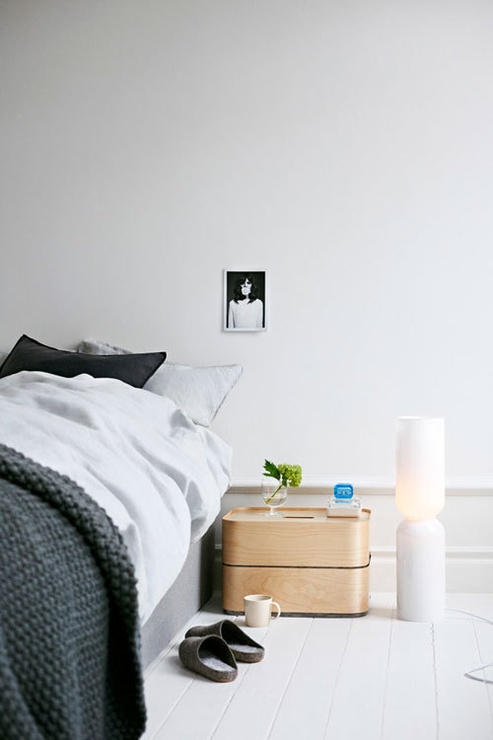 Stunning locations aside, Danielle has also got us salivating about the new Iittala collection which showcases some truly beautiful designs in glass.
If you want to keep up with Danielle's blog why not follow her at @thestylefiles and remember to check out her fabulous Pinterest boards.
Remember, we'd love to hear from you if you write your own blog so, if you fancy seeing your musings on our blog of the week, please drop us a line!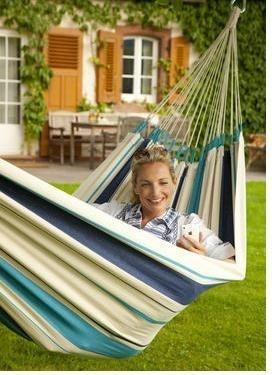 Embrace summer with this Colombian Single Hammock from Wholesale Hammocks, £38.
With the weather finally getting better (and then worse and then better again!) what could be nicer than spending your weekends lazing around in your garden in a hammock?
While hammocks are usually the preserve of five star hotels in exotic, far flung destinations, Wholesale Hammocks is on hand with a wonderful collection so you can give your outdoor space a taste of the exotic.
I love this Colombian Single Hammock which has a definite nautical feel thanks to its bold stripes in varying shades of blue.
Now all you need is someone on hand to attend to your every whim… and to make sure the sun keeps on shining.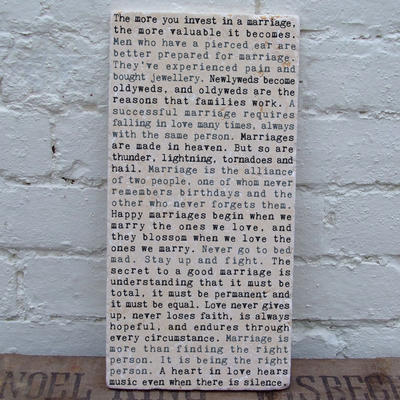 Give a newlywed couple the perfect gift with this Solid Limestone Wedding Bliss Print from The Orchard, £49.
While people tend to get married all year round nowadays, wedding season is most definitely upon us and I've got two coming up in the next four weeks.
Finding the perfect gift for the happy couple can be tricky and, as most people getting married aren't co-habiting for the first time, items such as toasters and kettles can be a bit of a no-go zone.
Vouchers are favoured by many, but it's nice to give a gift that means something and will be treasured for years to come.
That's why I love this Solid Limestone Bliss Print from The Orchard. Ideal for adding interest to a plain wall, this piece of limestone has been printed with wise, yet not too schmaltzy, marriage advice which is great for seeing the newlywed couple off to a happy start.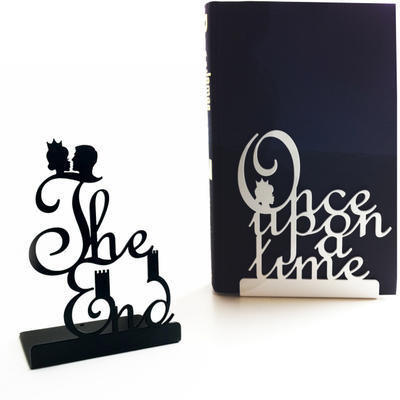 Add some literary style to a little one's bedroom with these Fairy Tale Bookends from Folly, £27.95.
Like most children, one of my favourite things in the world ever was to be read to, especially as my slightly bonkers parents were rather good at doing all the different voices.
If you have little ones and they're already developing a passion for literature, then you'll need some decent bookends to keep their mini library in check.
While there are tons of bookends to choose from here on Furnish, I am particularly taken with these Fairy Tale Bookends from Folly.
Made from laser cut steel and decorated with pretty silhouettes, these book ends feature every fairy tale's classic beginning and ending "Once upon a time" and "The End".
As well as being practical, they also add a fun, decorative touch to any room.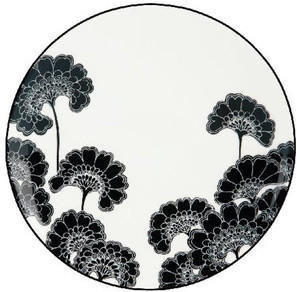 Give your dining a touch of designer style with this Kate Spade Japanese Floral Accent Plate from Amara Living, £25.
As the fashionistas among you will know, Kate Spade is best known as a designer of shoes, handbags and other accessories.
I, for one, am thrilled that she's chosen to join the growing throng of fashion designers who have branched out into designing for the home, and there's hardly anything I wouldn't want from her extensive collection.
Given my slight obsession with ceramics and tableware, I'm particularly in love with this decadent Japanese Floral Accent Plate.
Ideal for serving canapés or layering with plain white china, this accent plate is guaranteed to add some glamour to any dinner table.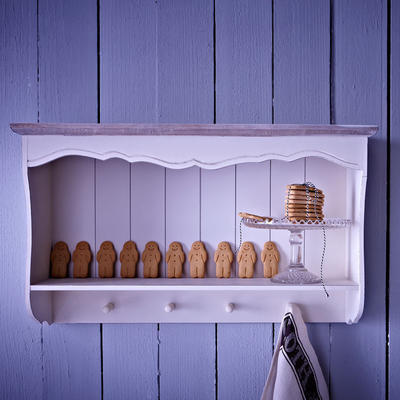 Embrace some classic country style with this Brittany Cream Wall Shelf from Daisy West, £69.95.
Usually, I'm strictly a fan of mid-century modern or contemporary design but, if I ever get to own a home in the country, I might have to rethink my taste a little bit.
This is partly because I'm a big believer in being true to the age and style of your home when it comes to decorating.
And, while I don't think I'm exactly a gingham tablecloth and twee little hanging wooden hens sort of person, I do rather like this Brittany Cream Shelf from Daisy West.
Great for adding some classic farmhouse style, this elegantly crafted shelf is generous enough to house mugs or condiments, while the simple Shaker-inspired hanging pegs are perfect for tea towels, oven gloves and aprons.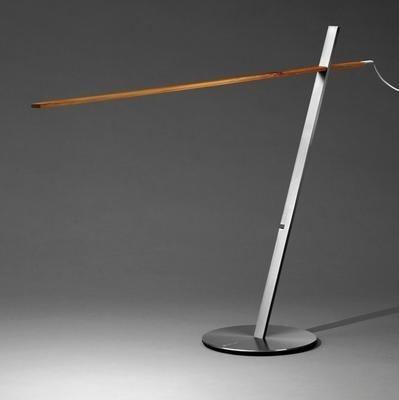 Add some award-winning design to your desk with this Lexon Z Light from Gifts with Style, £265.
Anyone who works from home knows that having a good desk lamp is essential, especially those who are fond of slaving away late into the night, burning the midnight oil.
Here at Furnish HQ, we have a huge choice of gorgeous desk lamps available, meaning there's no need to opt for substance over style, and we're rather taken with this Lexon Z Light from Gifts with Style.
Sleek and simple, yet ever-so stylish, the Lexon Z is an award winner too, receiving a prestigious and highly sought-after Red Dot Award in 2012.
Crafted from bamboo and aluminium, this lamp will ensure you can work into the wee small hours in comfort, while adding more than a touch of style to your desk.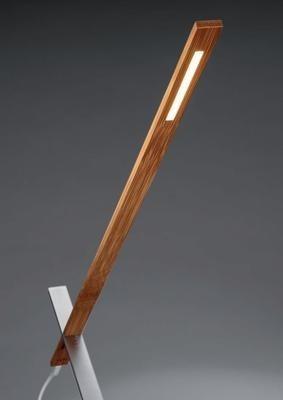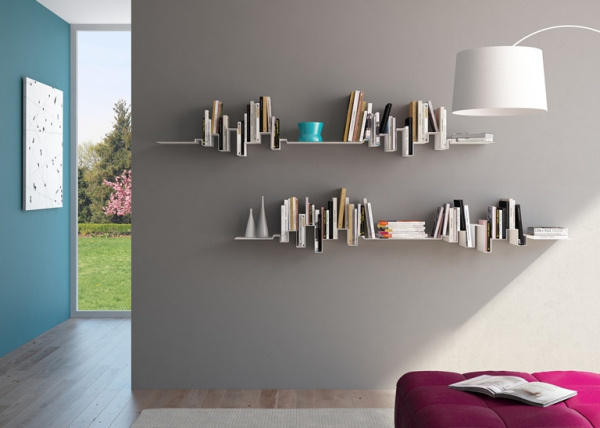 It's time for some interior design top tips as this week we visit the APD Interiors blog.
Summer has arrived and we're desperate to make the most of it, but that doesn't stop us scouring the web for the very best interior design blogs to bring you, oh no!
So, sit back and relax (with your laptop in the garden perhaps?) and let us show you a glimpse into the world of one of our favourite blogs - APD Interiors.
This week, our blog surfing has seen us arrive at the door of Andrew Dunning, interior designer, owner and founder of APD Interiors, an interiors design consultancy and blogger extraordinaire.
Usually, interior designers keep their cards very close to their chest, so we're super lucky that Andrew uses his blog to give us some great product finds, some fabulous tips, and an insight into what's hot and what's not in the world of interiors.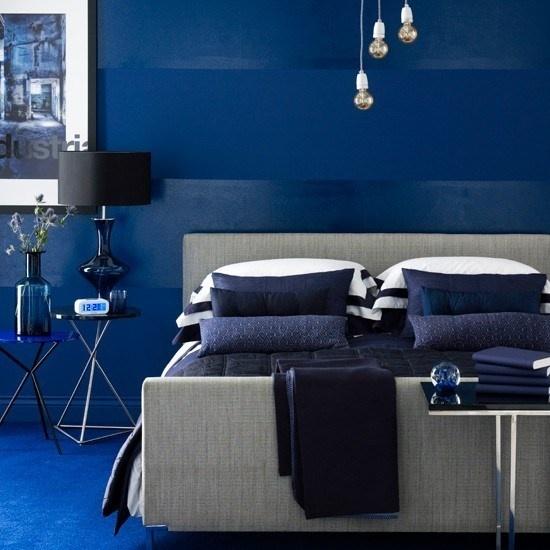 We are particularly taken with the Room of the Week feature which covers every room in the home from the bedroom to the garden, with fascinating and useful tips to help the reader achieve a similar look.
Our favourite is the most recent post which features this fabulous vivid blue bedroom which Andrew talks us through carefully with top tips and advice.
If you want to keep up to date with Andrew's advice and thoughts follow him on Twitter via @andrewdunning.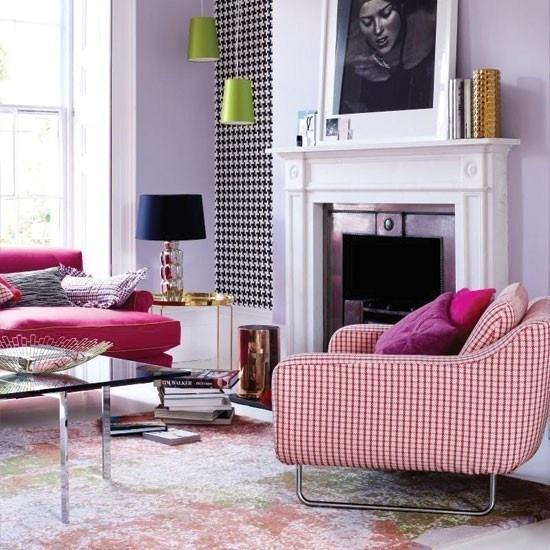 Remember, we'd love to hear from you if you write your own blog so, if you fancy seeing your musings on our blog of the week, please drop us a line!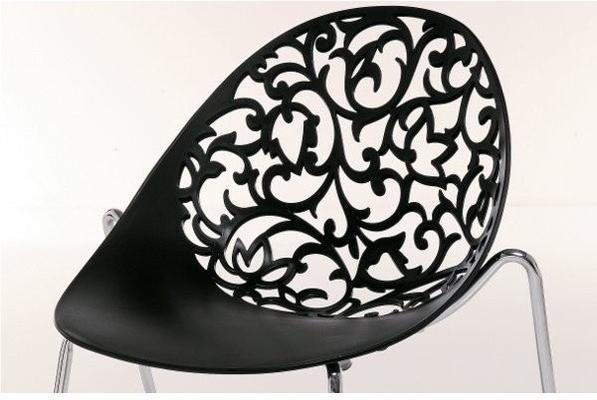 Pretty up your patio with this Flora Patio Chair from Neofurn, £49.95.
These days, the garden is often considered an extra room in the house, rather than just an outdoor space.
With this is mind, it's important that you put as much care and time into decorating and accessorising your garden as you would your living room or bedroom.
While garden furniture needs to be practical and withstand all conditions, that doesn't mean it can't be stylish too.
This Flora Patio Chair from Neofurn is guaranteed to give any neglected outdoor space a much needed lift. Available in a range of colours, I love the intricate detailing on the backrest which will add texture and pattern to your garden.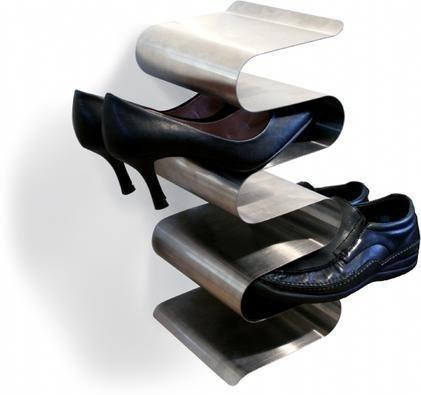 Keep your footwear neat and tidy with this Wall Mounted Nest Shoe Rack from Design My World, £75.
You don't have to be a modern day Imelda Marcos to find storing your shoes a bit of a nightmare.
I really struggle to keep all my shoes and boots neat and tidy, and have tried everything from keeping them in the bottom of my wardrobe to storing them in boxes under the bed but nothing works for me.
Which is why I was pleased to come across this Wall Mounted Nest Shoe Rack from Design My World.
Simple, yet ever so effective, the shoe rack houses six pairs of shoes and takes up very little space. Try adding a few to a wall in a bedroom or a hallway and your shoe storage woes will be a thing of the past.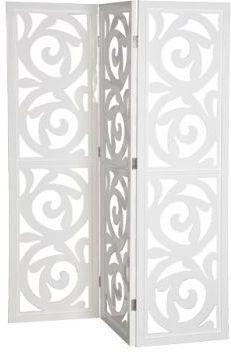 Enjoy extra privacy with this White Gloss Fold Screen from Lover's Lounge, £370.
While open plan living was once all the rage, more and more people are reportedly putting walls back into their home.
If you live in an open plan house and want to separate your spaces without replacing walls, then making use of screens and dividers could be the perfect answer.
I love this White Gloss Fold Screen from Lover's Lounge, which has been intricately carved to add delicate texture and pattern.
Try using it your bedroom for some added privacy or to create a more intimate feel in a living/dining space.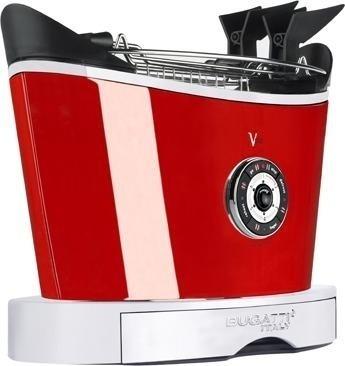 Make breakfast more fun with this Bugatti Volo Red Toaster from Gifts with Style, £149.
I don't know about you, but I love a bit of toast. Whether it's for breakfast with jam, a quick toasted sandwich for lunch or as, ahem, a post-evening out snack, I could easily eat my way through a whole loaf of the stuff.
My toaster has been a little temperamental of late, only toasting one side and either undertoasting or burning my bread to a crisp.
So I've been searching for a new one and have completely fallen for this Bugatti Volo Red Toaster from Gifts with Style.
As well as its striking design, I adore the vibrant red which is perfect for adding a pop of a colour to my otherwise fairly neutral kitchen.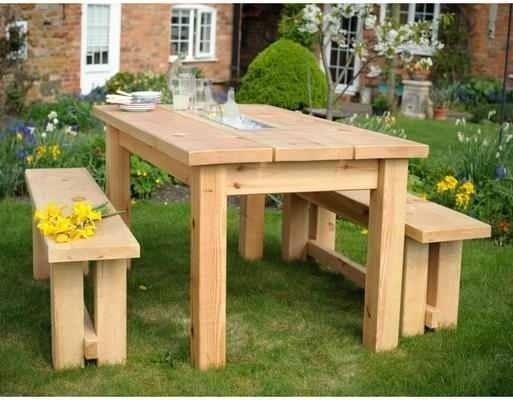 Dine alfresco with this Garden Trough Dining Table from The Orchard, £315.
With summer finally having decided to pay us a quick visit, I'm going to be making the most of it by dining outside every night.
And while my small patio table is ideal for supper for two, it's not really large enough for entertaining friends, so I've been on the hunt for something a little more substantial.
I love this Garden Trough Dining Table from The Orchard. Crafted from Canadian Yellow Pine, it's generous enough to seat all your guests and also has a built-in zinc trough, which is perfect for stashing bottles of wine, beer and soft drinks, meaning there's no going back and forth to the fridge!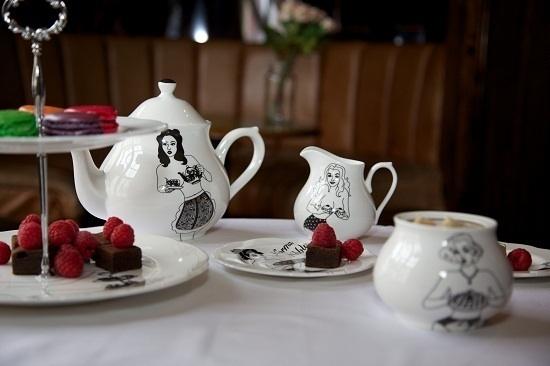 This week we enjoy perusing the design inspiration that is the Dear Designer's Blog.
It's time again to settle down on your favourite comfy chair and take a quick peek into the world of one of our fave design blogs.
This week we visit Dear Designer's Blog, the delightful musings of blogger Carole King.
Carole is a very busy bee because, in addition to regularly updating her blog, she is also the editor of online magazine Heart Home as well as practising as an interior designer in London.
A gorgeous mix of shopping, styling, news and design ideas, we love Carole's use of large beautiful images which are designed to inspire and engage the reader.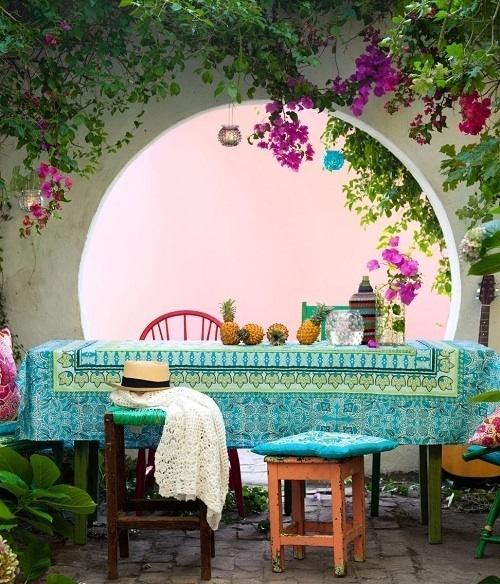 Given the rather dreary weather of late, it was this great post about the ever-expanding and successful homeware range from H&M that really caught our attention, and has got us craving al fresco dining and dreaming of sunnier climes.
Keep up to date with Carole's posts by following her on Twitter via @DearDesigners and check out her gorgeous boards on Pinterest.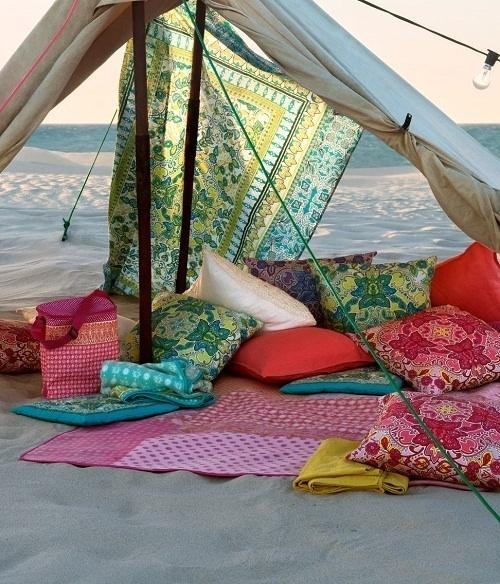 Remember, we'd love to hear from you if you write your own blog so, if you fancy seeing your musings on our blog of the week, please drop us a line!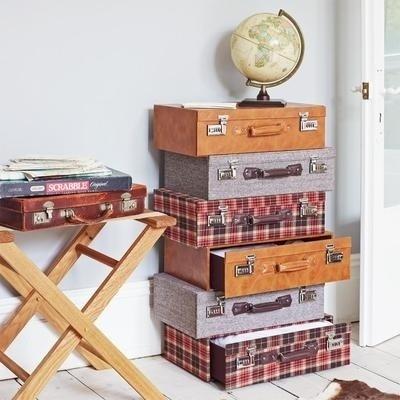 Add a touch of Scottish style with this Highland 6 Drawer Suitcase Dresser from Graham & Green, £350.
Tartan rarely goes out of fashion both when it comes to the catwalk and to interiors, which is why I was delighted to come across this striking piece of furniture from Graham & Green.
Comprising six "suitcases" attached to one another in a random fashion, this makes for a very interesting and eclectic item of furniture.
Ideal for adding some sartorial chic to the bedroom, the drawers are generous enough to hold even the biggest stash of fashionista's sweaters, t-shirts and more.
And, if you're struggling for storage space in your home office, this dresser would also make an perfect place to store away your files and paperwork.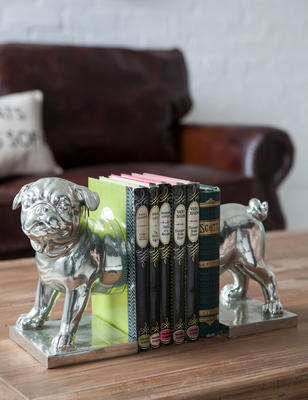 Add some canine style to your bookshelves with these Nickel Pug Book Ends from Rose & Grey, £56.25.
Everyone who knows me well knows I'm utterly obsessed with dogs. Big ones, small ones, fat ones, thin ones. If I pass a dog in the street, it's rare for me not to stop and coo over it or give it a stroke.
My latest breed-obsession is pugs and, while getting a real one is still a little way off, that won't stop me finding other ways to make these adorable dogs part of my life.
Which is why I love these Nickel Pug Book Ends from Rose & Grey. Crafted with amazing attention to detail, they make the perfect gift for any dog lover who also happens to be a bit of a book worm.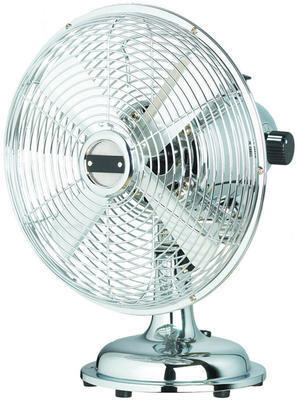 Keep cool this summer with this Aeri Table Fan from Out There Interiors, £149.
While it's hard to believe at the moment, summer is supposed to be on its way and soon we'll all be complaining it's too hot.
Hot, sticky summers are no fun, especially in the city, which is why it pays to be prepared before there's a mad rush and you find yourself in a throng of 20 people fighting over one fan.
An eternal optimist, I'm getting ready for a potential heat wave early by investing in this Aeri Table Fan from Out There Interiors.
Retro-inspired, it comes in a variety of colours including a vibrant yellow and shocking pink which are perfect for adding a splash of colour.
I prefer this classic chrome design which will look great teamed with my teak, vintage side table, and will make sure my living room stays nice and cool.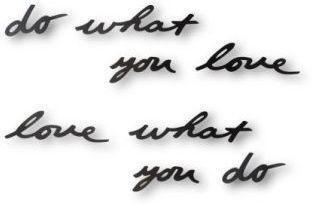 Give your walls an inspirational makeover with this Umbra Mantra Wall Decor Love What You Do from Design 55, £35.
I have a friend who claims that being surrounded by inspirational quotes and sayings in her home office makes her much more productive. And, at the risk of sounding all "California", I have to agree.
At the top of my stairs, we have a framed print which reads "What Would Alex Do?" It was actually a present given to my husband but, whenever I'm having a doubting moment and need to have a 'word' with myself, it seems to steer me in the right direction.
Which is why I love this Umbra Mantra Wall Decor Love What You Do from Design 55. Simple, yet ever-so effective, it reads "do what you love, love what you do", a sentiment we could perhaps all do with living by just that little bit more.
And, aside from that, it does a super job of making a plain wall instantly more interesting!