It's our Interior Design Magazine!
The hottest interior design ideas, fab finds for the home and the latest in interiors trends. We're always looking for new finds, designers to feature or anything else lovely for the home, so if you've seen something gorgeous and would like it featured in our interior design magazine, please get in touch!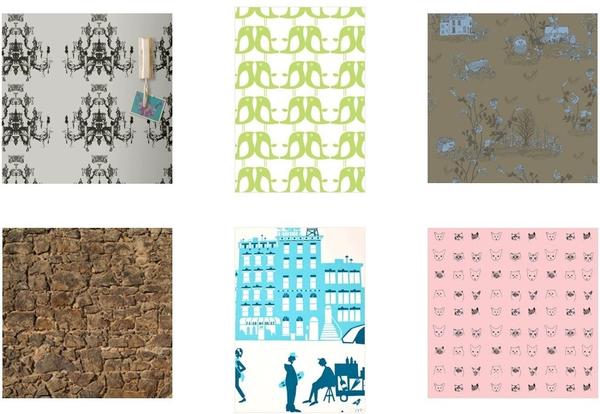 Give your walls a treat with our fantastic range of wallpapers.
Wallpaper has seen something of a resurgence over the past decade or so, and here at Furnish we're huge fans of using wallpaper to add colour and pattern to our walls.
We've put together our top picks, and whatever your style, there's something here for everyone.
To brighten up a little one's room this Penguin Wallpaper by BODIE and FOU certainly gets our vote, while feline fans will adore this Cats Wallpaper by Lifestylebazaar (available in green, blue or pink).
For something a little more grown up, this Chandelier Wallpaper by Duffy London is sure to add some grandeur to your walls, while the Stonewall Wallpaper Mural by Red Candy will transform them completely.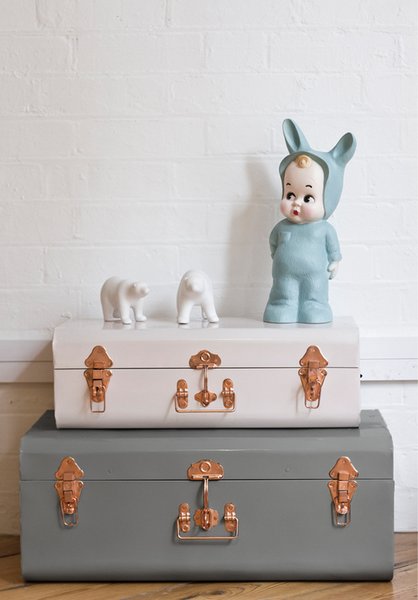 Get your storage sorted with one of these Metal Storage Trunks, from £99.
Despite having lots of storage space, I also seem to have lots of clutter.
I confess to being a hoarder and have only recently been able to part with copies of the magazine I worked on almost 10 years ago. So a massive clear out is on the cards.
As such I've been on the hunt for some stylish storage solutions to make sure I can find everything when I need to.
We have a huge choice available here at Furnish from baskets and boxes to blanket and storage chests.
These Metal Storage Trunks by Bodie and Fou are just the ticket and, as they're so stylish, you won't mind them being on show.
Available in two sizes/colours, they're perfect for every room in the home whether stashing out of season bed linen in the bedroom or ensuring that children's rooms are kept neat and tidy.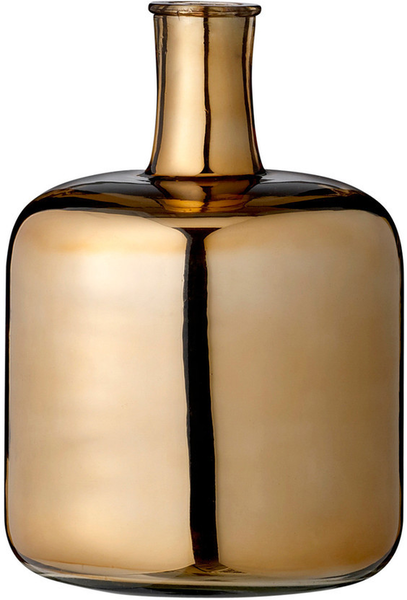 Tap into one of the hottest trends around with this Copper Bottle Vase, £55.
Metallics are still big news in interiors this season and are perfect for adding some glamour to your home whatever your style.
We have a fantastic range of metallic goodies available at Furnish from mirrors and furniture to cushions and accessories.
If you like your metallics understated and sophisticated, this Copper Bottle Vase by Artstar is the perfect piece for you. Not only is copper bang on-trend, but this vase will look great whether you fill it with a selection of spring blooms or leave it empty.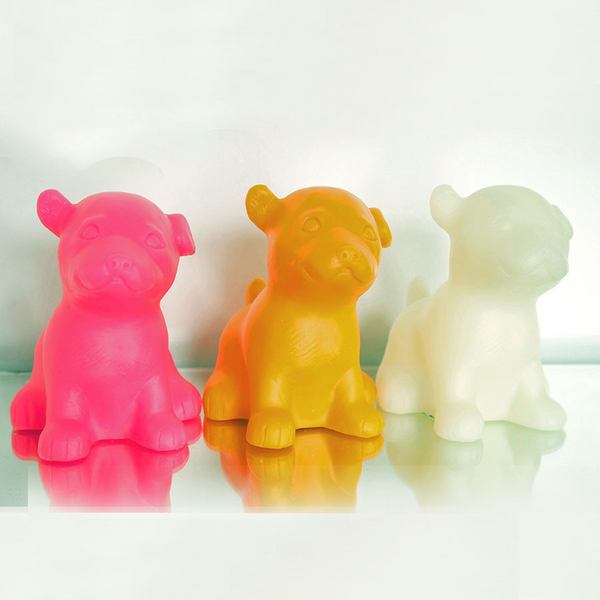 Add some canine fun to a little one's room with this Pup the Table Lamp, £59.95.
Decorating little ones' rooms can sometimes be tricky, especially if you want the decor to grow up with them.
The trick is to keep the overall scheme neutral and add personality by using accessories such as bed linen, lighting and artwork.
We couldn't resist sharing one of our new favourite finds with you which is this Pup the Table Lamp by Lifestylebazaar.
Made from thermoplastic, these cute little chaps are available in three colours – white, orange and pink – and will make the perfect addition to any kiddie's bedside table.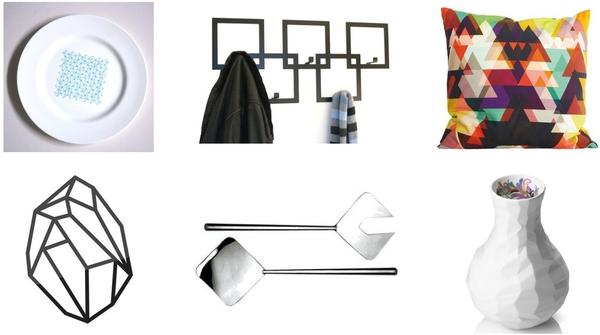 Pick up on the hottest trend around with some of our favourite geometric interiors finds this spring.
Geometric print and form is everywhere this spring and is a great antidote to the nautical and floral trends we've seen of late.
We have some gorgeous geometric products here at Furnish which are great for adding some new style to every room in the home.
Have a plain chair or sofa that's looking a bit tired? This Geometric Cushion by Artstar will pep it up instantly and add colour and pattern to your living space.
This Geometric Wall Structure by BODIE and FOU is a great alternative to traditional prints and posters, breathing life into your walls, while this Menu Raw Diamonds Vase by Gifts with Style is just perfect for displaying the first of your spring blooms.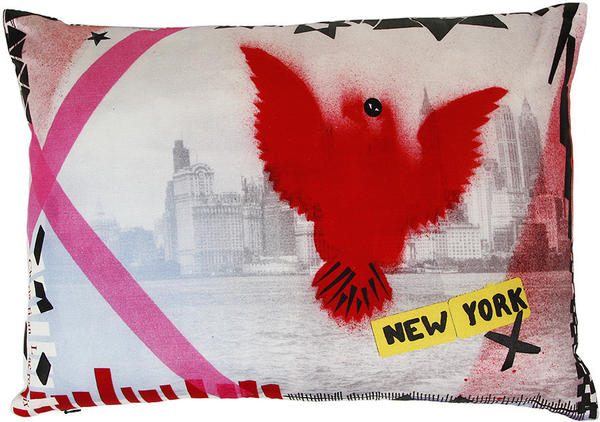 Add a touch of city style with this Christian Lacroix New York Cushion, £90.
I'm off to New York in less than six weeks and I can barely hide my excitement. In fact, I'm constantly annoying my nearest and dearest with updates on just how long there is to go before I step onto Manhattan Island.
Having done all the touristy things on my last visit, I've promised myself time to scour all the fabulous interiors shops so I come back with some goodies for my home.
One store I'm definitely popping by is Christian Lacroix, so it's rather fitting that I've come across this Christian Lacroix New York Eagle Cushion by Amara Living.
This gorgeous silk cushion features a graffiti eagle with an intricately patterned reverse, and is the perfect way to add some colour and pattern to a sofa or armchair.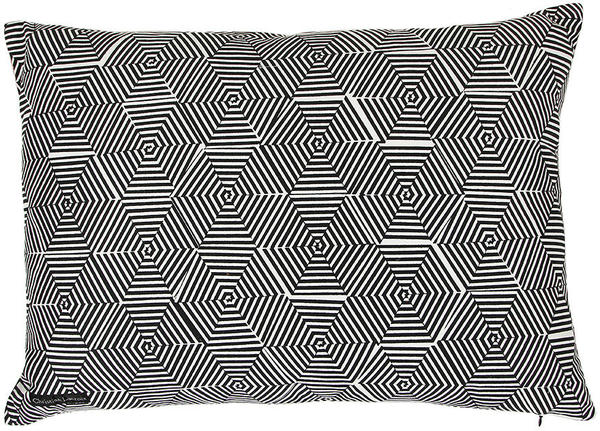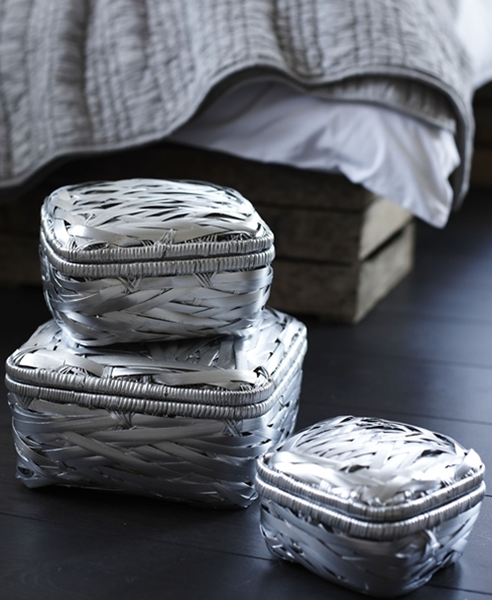 Add some shimmer to your storage with this Set of 3 Silver Baskets, £40.04.
I'm always looking for new storage ideas for my jewellery and those smaller bits and bobs that I don't want on show, so I was delighted to come across this gorgeous Set of 3 Silver Baskets by ALSO Home.
Handmade in Vietnam, these three boxes are crafted from bamboo, come in varying sizes and have been given a touch of glamour thanks to their silver finish.
Ideal for the bedroom, these elegant boxes would look fabulous on a dressing table yet would also look great in the living room.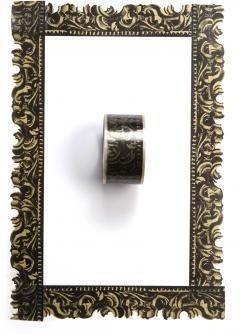 Get crafty with this Droog Do Frame Tape, £12.95.
Since learning how to sew properly, I've gone craft crazy. The only problem is I need to have a rest from cushion making otherwise no-one will be able to sit on my sofa without throwing them on the floor.
So, given my cushion hiatus, I've been looking for something else to occupy my time, and I'm thrilled to have come across this Droog Do Frame Tape by Dutch by Design.
Designed to resemble a Baroque-style frame, this clever decorative tape takes the hassle out of having to get your posters and pictures framed.
You simply add the tape to the edges of your favourite pieces of artwork and voila – beautifully framed pictures.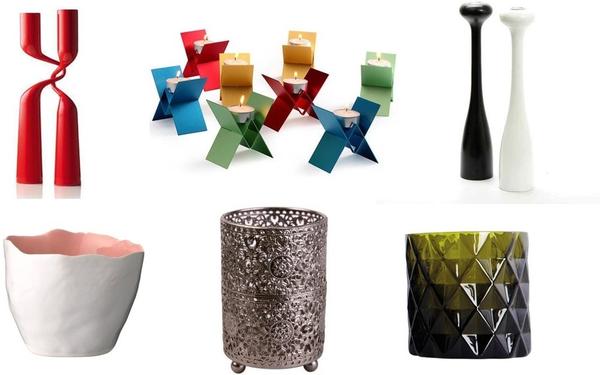 Cosy up during the dark evenings with our fantastic selection of candle holders.
While spring will soon be here and the dark nights are starting to get shorter, we still have a few weeks to get through (but seriously – enough of this rain).
Modern lighting can be harsh, but candlelight gives any room a softening glow from the living room to a candlelit bath.
We have some gorgeous candle holders here at Furnish from simple tea light holders to elegant candelabras.
If you want to inject some colour into your scheme, these Butterfly tea light holders by Lifestylebazaar are perfect, while the Green Chunky Tea Light Holder by Artstar is just right for adding a touch of glamour to a mantelpiece.
And if you're looking to create a stunning centrepiece, then this Menu Double Candle Holder by Red Candy is ideal for creating an elegant dining table, and is also available in black, white and stainless steel.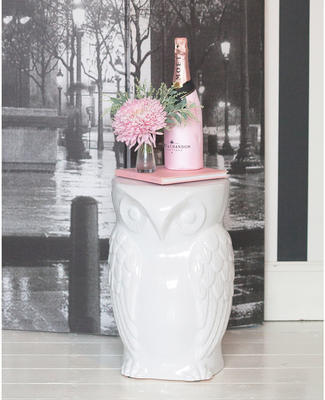 Give your home a quirky touch with this Wise Owl Side Table, £95.
While we're deadly serious about our interiors here at Furnish, even we like the odd bit of fun, a little bit of quirkiness, which is why I've fallen for this Wise Owl Side Table by The French Bedroom Company.
Crafted from white glazed ceramic, this super cool side table resembles a giant owl ornament, which is ideal if you like playing with scale when it comes to furnishing your home.
This little chap makes the ideal bedside table with plenty of room to keep all your bedtime necessities close at hand, and would also make a welcome addition in a kitsch-influenced living space.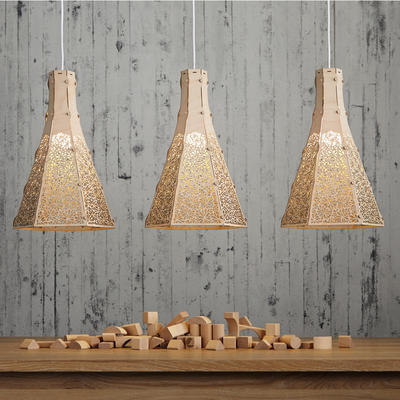 Refresh your scheme with this Bloom Lampshade, £132.
Updating your lighting is a great way to refresh your space with minimum fuss and at minimum cost.
We have some fab ceiling lights and lampshades here at Furnish to suit your scheme, whether your style is classic or contemporary.
One shade that's caught my eye is this Bloom Lampshade by Lifestylebazaar. Crafted from laser-cut birch plywood (sourced from managed forests), these intricate lampshades are sure to create a subtle statement wherever you use them.
Try in the bedroom to offer a subtle feminine touch or hang a cluster over a dining room table for maximum impact.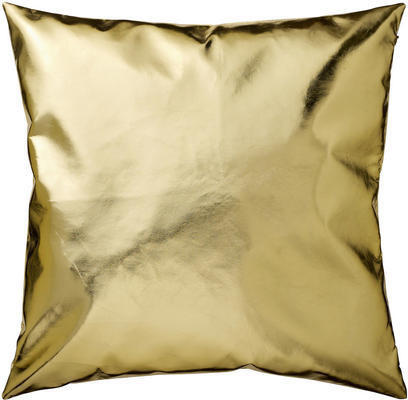 Embrace the metallic trend with this Gold Cushion, £55.
Metallics were big on the catwalks of New York, Milan, Paris and London, so it makes sense that this is one of the hottest trends in interiors at the moment.
From copper lighting to silver embossed candle holders, everything has been given a glamorous touch.
If you're looking for an easy way to tap into this trend, then look no further than this simple yet ever-so gorgeous Gold Cushion by Artstar.
Ideal for pepping up a tired sofa or armchair, this cushion will also look equally as good teamed with crisp, white bed linen.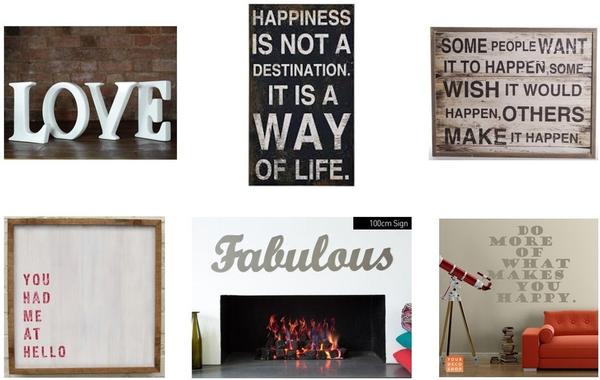 Treat your walls to a makeover with our wordy wall art.
If your walls are a little lacking in interest, then a wall sign or some written artwork is the perfect way to spruce them up and give them a new look.
They are perfect if you want a change but are not ready to commit to wallpaper or a new paint colour.
Romantics will love these LOVE Ceramic Letters by The Orchard which make the perfect wedding or anniversary present, while the Fabulous Sign by Signs For Homes is great for adding a touch of diva to any room.
And, if your spirits are in need of a little lift, then this Happiness is a Way of Life - Shabby Chic Sign by Fields of Blue should do the job.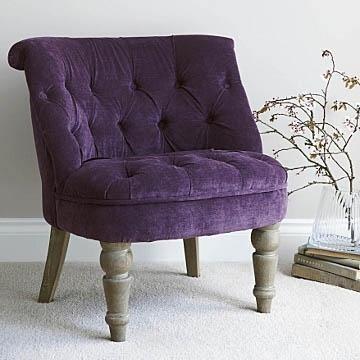 Enjoy comfort and colour in your bedroom with this Velvet Boudoir Chair, £350.
I have always thought that having an armchair in your bedroom is the height of luxury.
It means you must have a decent sized space in order to accommodate one, and it rather suggests you have time to lounge around in your bedroom. Unfortunately I have neither!
But if I did, the chair for me would definitely be the Velvet Boudoir Chair by Primrose & Plum.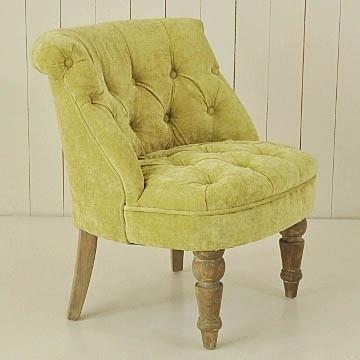 I love the elegant shape and velvet upholstery (available in rich purple or bright green) and, as regular readers will know, I can't resist a button back when it comes to chairs.
Of course, this would also work brilliantly in a living room, hallway or landing.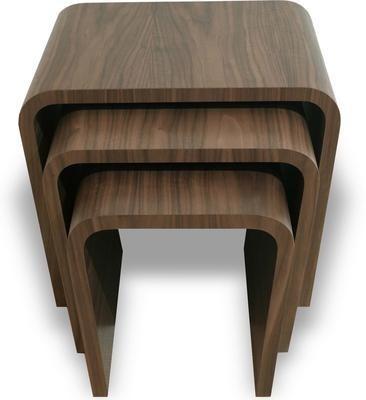 Add sleek, contemporary lines to your living room with this Kara Nest of Tables, £930.
Now that I'm a grown up (!) people tend to buy me things for the home at Christmas. One of my favourite Christmas presents this year was a beautiful Vintage G Plan nest of tables from my parents, which has made me realise just how useful and versatile nests of tables are.
We have all sorts and styles of nesting and side tables here at Furnish but one that's really caught my eye is this rather wonderful Kara Nest of Tables by Tom Schneider.
Simple yet beautifully curvaceous, they have been lovingly crafted and are available in six wood options from pale maple to dark and dramatic wenge.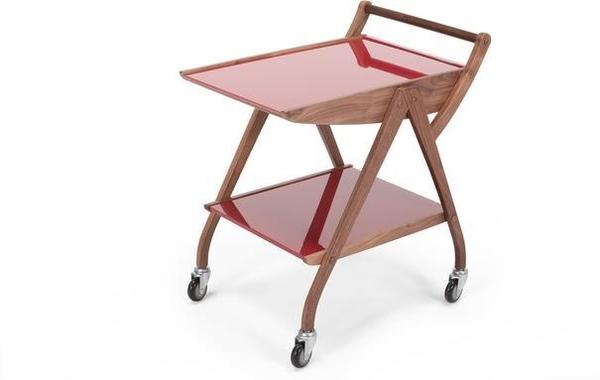 Enjoy some retro style with this Fonteyn Drinks Trolley, from £239.
Regular readers will know I'm a big fan of occasional furniture and, at the moment, I have my eyes on this rather fabulous Fonteyn Drinks Trolley by made.com.
Deliciously retro, this Steuart Padwick piece has got Mad Men style written all over it.
Sadly, I don't host enough cocktail parties to warrant a drinks trolley but this would also be a fab alternative as a kitchen trolley. Available in walnut with red, or oak with blue accents, this simple yet luxurious trolley has handy wheels which make it both beautiful and practical.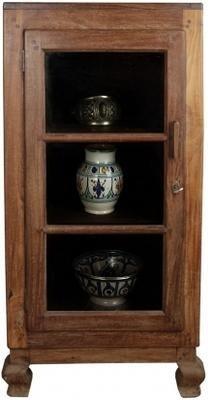 Ends midnight 31st January.
Rocomara is currently offering Furnish customers up to 15% off on its range of designer luxury homewares FOR TODAY ONLY. This is in addition to the 15% discount available on Rocomara items on your first Furnish order.
Rocomara's items are full of Moroccan influences with many products featuring beautiful mother of pearl. They offer a wide range of leather pouffes in both bright and muted colours, gorgeous furniture including console and coffee tables, stunning chests of drawers, and cabinets such as the Antique glass cabinet shown.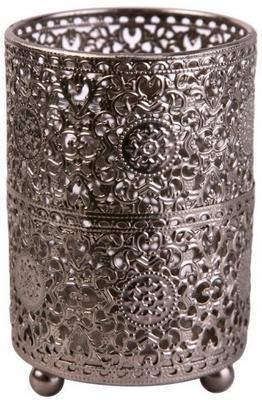 Ends midnight Friday 31st Jan.
My Maison is currently offering Furnish customers up to 60% off on its range of designer luxury homewares until 31st January 2014. This is in addition to the 15% discount available on selected items from My Maison on your first Furnish order.
My Maison designs contemporary home furnishings and accessories, featuring materials such as wood, leather and bamboo. Items include a wide range of vases, bowls and candle holders, such as this striking La Femme Tea Light Holder, as well as many unusual ornaments and pieces of wall art.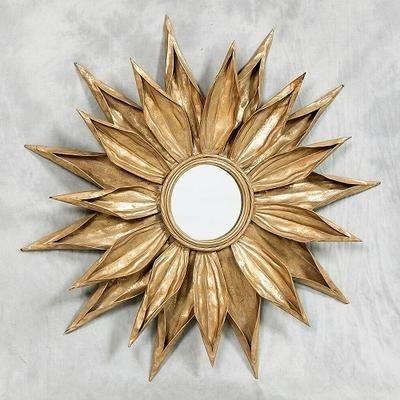 Pep up a plain wall with this Gold Sunflower Mirror, £69.95.
What with the dark nights carrying on for a while longer, I've been on the hunt for a new mirror for my hallway to inject a feeling of light and space.
We have loads of gorgeous mirrors here at Furnish from modern to more traditional designs that are perfect for every room in the home, but my favourite piece is this Gold Sunflower Mirror by Daisy West.
Designed to look like the head of a giant sunflower, this mirror has been given a dull gilt finish which will add a touch of drama to any plain wall.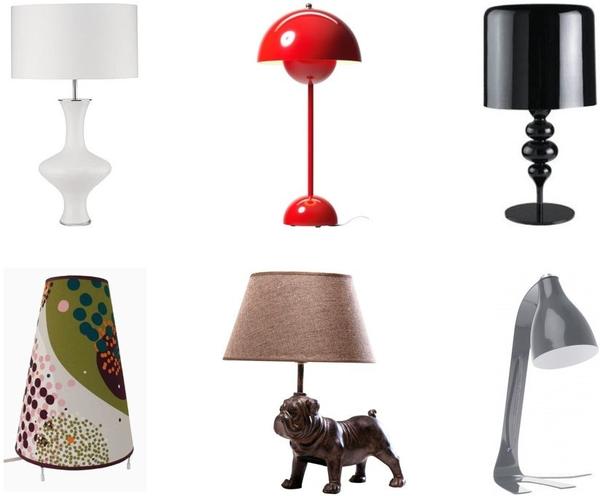 Brighten up gloomy evenings with our eclectic pick of table lamps.
We're longing for spring to arrive here at Furnish, but while the dark, long evenings are still with us, we thought it was a good idea to have a round up of some of our favourite table lamps.
Great for every room in the house, from the bedroom to the study, we have a fabulous selection for every taste.
For those who like their lighting with beautiful curves, you will struggle to beat the Medusa Black Aluminum Desk/Table Lamp by Furniture for Home, while for a desk or a side table the Leitmotiv Barefoot Table Lamp by Dutch by Design is a great choice.
And if you want to add real impact to your hallway or living room, then you need look no further than this cute, kitsch Petit Bouledogue Table Lamp by The French Bedroom Company.