Anna Hart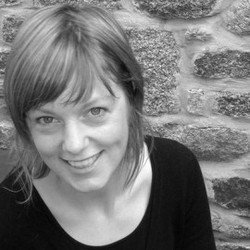 Anna Hart is a founding director of MARK Product whilst continuing to run her own design studio.
Having studied furniture design at Leeds Metropolitan University, Anna started her career in 1999 with Coexistence where she began to build her knowledge of the contract furniture market. Following this, Anna worked as an interior designer for DEGW London, leading projects for the BBC, BP and Crown Estates before a relocation to Cornwall in 2004.
Anna has been involved in shaping a new, young, design-aware image for the county and is the designer responsible for high-profile projects such as Jamie Oliver's Fifteen Cornwall and The Hotel at Watergate Bay.
In 2007 Anna began work on realising the idea of a Cornwall-based furniture company that has become MARK with John Miller, Director of Design at University College Falmouth.
As Creative Director for MARK Anna works closely with designers, from the creation of the product briefs through to overseeing production.
She is an Advisory Panel member for Hidden Art Cornwall and the Cornwall Design Forum and has been a visiting lecturer at University College Falmouth.
There are no matching products.