Eero Saarinen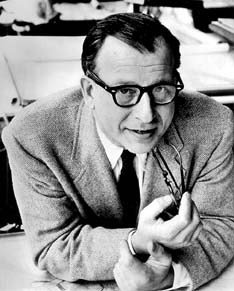 Eero Saarinen was a Finnish architect and designer from the city of Kirkkonummi.
Eero's work partners and friends included Charles Eames and Ray Kaiser, designers with whom he worked in the environment of the Cranbrook Academy in Bloomfield Hills, Michigan, US, the university at which his father, the famous architect Eliel Saarinen, was teaching.
One of the elements that characterise the work of Eero Saarinen, both in architecture and industrial design, is the originality, diverseness, and uniqueness of every single creation.
There are no matching products.