Ludwig Mies van der Rohe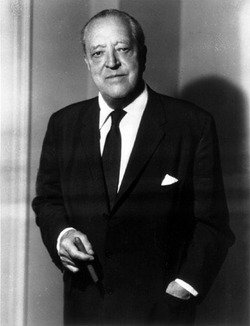 Ludwig Mies van der Rohe began his career working in his father's stonemasonry business, followed by an apprenticeship with furniture designer Bruno Paul in Berlin. He later joined the architect Peter Behrens, whose work presaged the modern movement.
In 1912, Ludwig Mies van der Rohe established his own office in Berlin, where he became a member of the Deutscher Werkbund and Director of the Bauhaus. In 1938, he immigrated to the United States and set up a practice in Chicago. He architected a number of buildings, including the German Pavilion for the 1929 Barcelona Exposition, the Tugendhat Villa in Brno, Czechoslovakia, the Seagram Building (designed with Philip Johnson), a cluster of residential towers along Chicago's Lakeshore Drive in Chicago, and the Illinois Institute of Technology campus, where he was also the director of architecture.