Matthew Hilton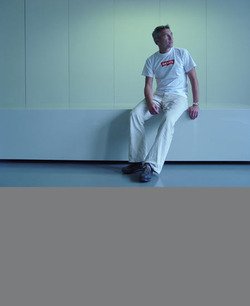 Matthew Hilton was born in Hastings in 1957. He graduated with a degree in Furniture Design from Kingston Polytechnic in 1979 when he started to design and manufacture a range of objects using low-tech casting techniques. These were picked up by Paul Smith and Joseph Pour La Maison and sold in their London showrooms. From 1980 to '84 Matthew worked as an industrial designer for the product design company Capa, London. During this time he also designed sets for the renowned fashion designer Koji Tatsuno's company Cultureshock.
In 1985 Matthew set up the Matthew Hilton Design Studio and started working for the British retailer and manufacturer SCP, situated in London's east end for whom he has designed a number of classics such as the Balzac chair, the Flipper and Antelope table. The studio expanded its practice, working for the following manufacturers: Driade, Disform, Sawaya and Moroni, XO, Montis Perobell, the Bradley Collection, Montina, Livit, Ycami, Andreu World Case and Authentics.
There are no matching products.