Sam Johnson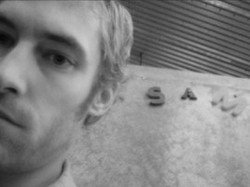 Sam graduated from Ravensbourne University in 1998, having studied furniture and domestic product design. He then worked for a number of independent designers including Michael Sodeau, before setting up his own studio in 2001.
In 2008 the studio's output is diverse; each brief is a new beginning and no style or single approach is applied. There are always new problems to solve and new techniques to explore, designing should be a constant learning curve.
Working with a range of companies from large multinational brands through to smaller, more intimate local collaborations, Sam's studio and its portfolio continue to grow and evolve as new opportunities arise. The studio's work has been exhibited internationally and is distributed through some of the world's leading design outlets. His work can also be seen regularly in the design press.
Sam has designed the award wining Net chair for MARK.
There are no matching products.