Tom Price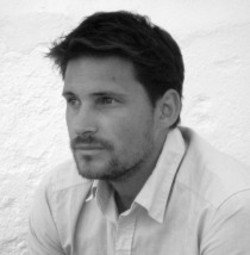 Tom Price's work is typically sculptural in appearance – a legacy from his background in Fine Art – and recent projects reflect his interest in exploring the boundaries between art and design.
Tom graduated with a Masters degree from the Royal College of Art in 2007 and has since been establishing his multifaceted design practice, taking on a wide variety of projects and commissions.
Tom Price sees chance as being an extremely important factor in design, and ultimately one that is unavoidable in the development of a product. This rationale inspired him to delve into the possibility of using chance directly as a tool for design. The Edge lounger that Price has designed for MARK Product is another unwitting victim of serendipity. The original concept had been to split the lounger into two V-shaped halves with a vertical gap running down its length. However, due to manufacturing and material constraints it was necessary to implement a succession of radical changes to the design. The end result is a greatly simplified yet more elegant version of the original.
There are no matching products.