Verner Panton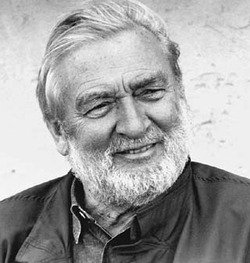 Verner Panton (1926-1998) was among the very best designers of the "Danish golden age". He never saw the limitations of the material. He was popular in his day, but even more so today, with many of his designs falling into the retro category.
Panton was trained as an architectural engineer in Odense, he then studied architecture at the Royal Danish Academy of Art in Copenhagen and graduated in 1951. During the first two years of his career (1950-1952), he worked at the architectural practice of Arne Jacobsen. Panton broke away from Jacobsen and started his own design and architectural office. He became well known for his innovative architectural proposals, including a collapsible house (1955), the Cardboard House and the Plastic House (1960). In 1960 Panton was the designer of the very first single-form injection-moulded plastic chair. The Stacking chair or S chair, which would become his most famous and mass-produced design.
In the late 1960s/early 1970s, Verner Panton experimented with designing entire environments: radical and psychedelic interiors that were an ensemble of his curved furniture, wall upholstering, textiles and lighting.
Verner Panton created New Wave in 1984 and may have been ahead of his time.
There are no matching products.