Whitbread Wilkinson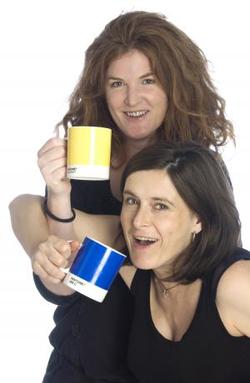 Prior to launching W2, Jackie and Victoria jointly notched up 15 years in the design industry, boasting commissions and working for employers such as Matteo Thun, Panasonic, Polaroid, Habitat, Geoff Hollington to name a few. Work has included Furniture design, lighting and Interiors.
They are now a busy studio of 6 thoroughly enjoying interesting and varied projects.
Besides building their own brand, Jackie, Victoria and their team work on design commissions for businesses large and small – such as the Bathstore and Sainsbury's, London Underground, Muji, English Heritage.
Their most recent success being their current licenses with Eames and Pantone® where they have created an exciting range of giftware which sells globally.
There are no matching products.