Kay+Stemmer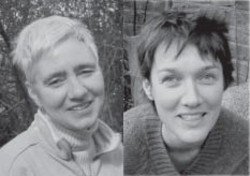 Kay + Stemmer aim to design contemporary furniture that will enhance our living environment; and, through its aesthetic and use of materials, have the longest possible life span. As trained cabinet makers (from John Makepeace's renowned Parnham College in Dorset), they regard good craftsmanship to be integral to a good design.
The partnership was formed in 2000 when they were commissioned to design bespoke ranges for the award-winning Cowley Manor, a luxury contemporary country house hotel in the Cotswolds. Since then they have carved a reputation for their elegant, practical designs and meticulous attention to detail.
There are no matching products.