Michael Thonet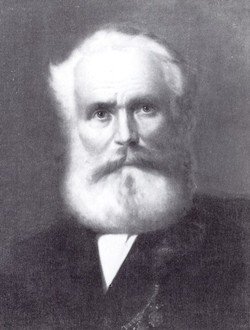 Michael Thonet is one of the foremost innovators in bent wood furniture making. Thonet patented a process of bending under heat several layers of wood veneer glued together and laminated. He used the new material to create curved back-rails and legs on chairs, contoured headboards for beds and scrolled arms for sofas.
By 1900, this curvilinear furniture was widely produced by furniture manufacturers in the U.S., where the process was exploited for mass production of simple, inexpensive chairs and tables.
Thonet also developed a method of bending solid wood and his bent solid and laminated beech chairs with woven cane seats and backs remain among the most successful industrial designed products of all time. Josef Hoffmann, Otto Wagner and Adolf Loos, all of whom designed for Thonet, made use of his bentwood techniques to create classic chair designs still produced or copied today. Le Corbusier later used Thonet furniture in his Pavilion de l'Esprit Nouveau at the 1925 Paris Exhibition.
The chairs presently designed by Gebruder Thonet have been in continuous production for over 100 years and are made in much the same manner as their 19th century predecessor. Using the process of steaming and bending wood to create pieces that are light yet strong with graceful fluid lines.
There are no matching products.